The front door is part of the first impression of your home, make sure you send a welcoming vibe when people step up to your front door with a beautiful wreath! This DIY wreath for spring makes the perfect first impression and showers you with thoughts of spring with the look of fresh-picked wildflower bunches!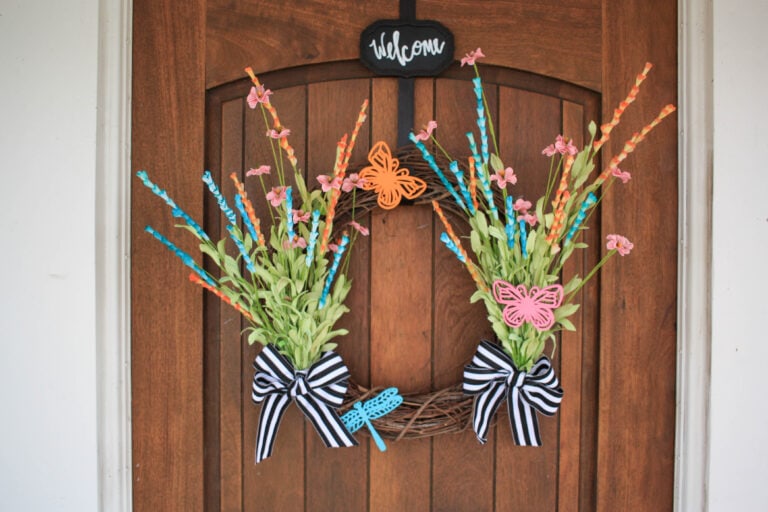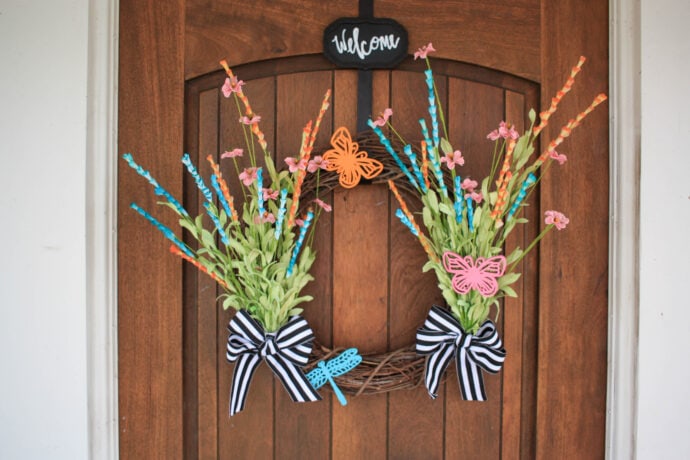 Y'all this DIY wreath for spring had me going crazy! It went through one heck of a transformation from beginning to end! Lol! All I knew was that I LOVED these flowers when I went into Hobby Lobby the other day, but how to arrange them, or what to do with them, what else to put with them…that stumped me!
I was determined to make a wreath with them though because they reminded me of picking flowers for my Grandma and Aunt when I was little! They look just like wildflowers in a hand-picked bunch and I couldn't be happier with how they looked to make a wreath for spring!
It may have made me crazy in the process but now, I will probably keep it up through summer by just changing out the little spring accents for summer ones!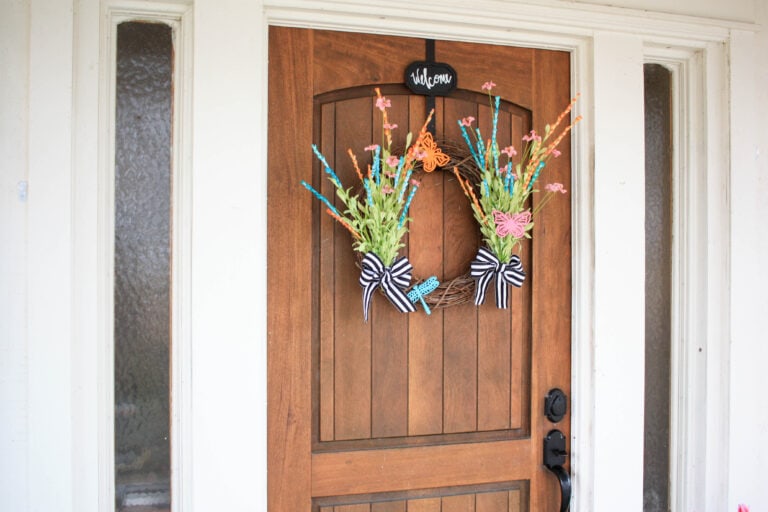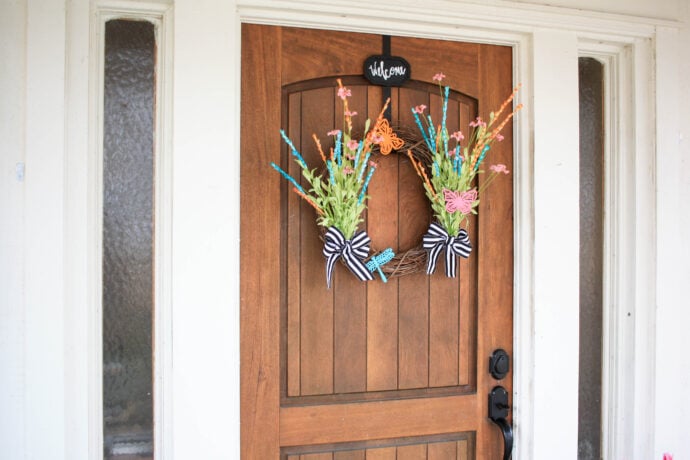 How festive is that spring wreath?! I mean, it makes this cold weather seem far less cold when I go outside now! 😜 Okay, maybe not…but maybe it will bring on the spring weather because this south Texas girl can't take the cold anymore!
We had one day of 90 degree weather, I was laying out in my swimsuit, building these beautiful planters for my front porch…and then the next day didn't get above 39 degrees! My body is like WTF, my mind is like WTF, I am ready to garden and be outside, I am such a hermit through winter! The saddest part is when I was little, I LIVED for winter and now in my old age of 37, I am a baby when it's cold!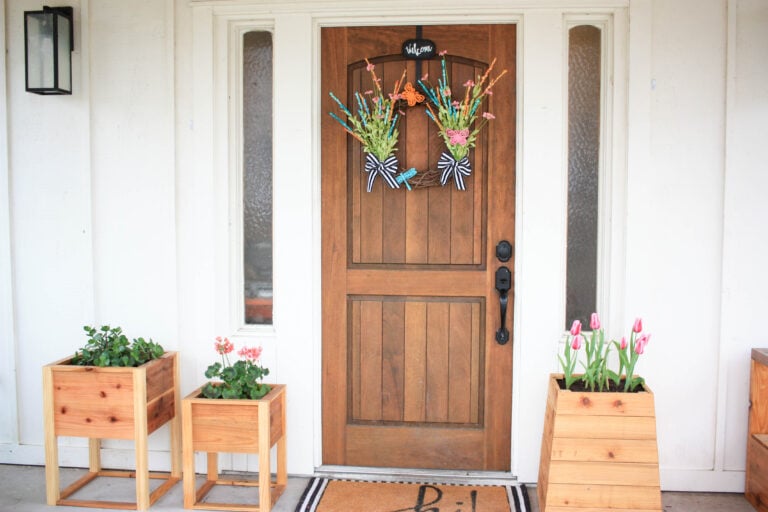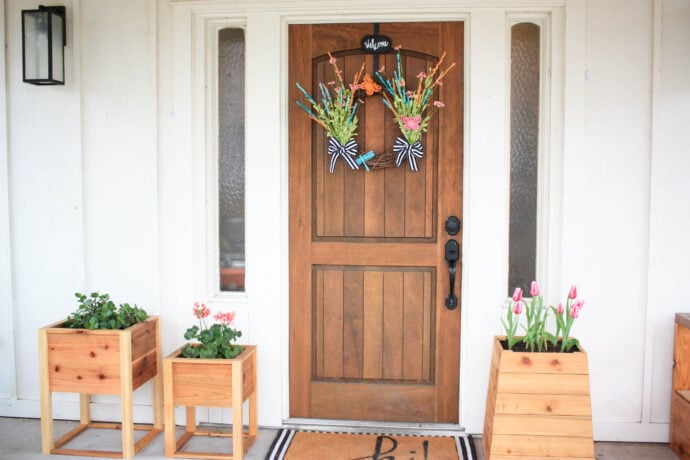 Such an easy wreath to throw together so you have a wreath for spring ready to go on your front door! If we all start putting our spring decor out at once, maybe it will force spring to come! Lol!
If you are looking for other wreath ideas, you may like this other spring wreath, this neutral fall wreath, or this winter wreath! Make sure and save them for later!😉
Gathering Supplies to Make a Wreath for Spring
The great thing is this wreath is very cheap to make, but it doesn't look cheap! The flowers are inexpensive coming in at 15 dollars for all of them! You will need a grapevine wreath form, which I reused the same one I used last year! Tear off the old flowers and bow and it's good as new!
Materials Needed for Spring Wreath:
***NOTE: AMAZON links below are AFFILIATE LINKS! Affiliate links are links that pay me a small commission, should you make a purchase after clicking one, at no extra cost to you! It is much appreciated when you shop at my links and keep me being able to bring you all new content for free! So thank you in advance!
Making the Wreath for Spring
This spring wreath may be the easiest tutorial on the site! Lol! Nothing hard about it!
Grab your grapevine wreath form and all other supplies!
Make sure you have your coffee, the most important part of this project! 😏
I started by bunching the flowers up just how I wanted them, basically just as if I picked them out of the yard was the look I was going for!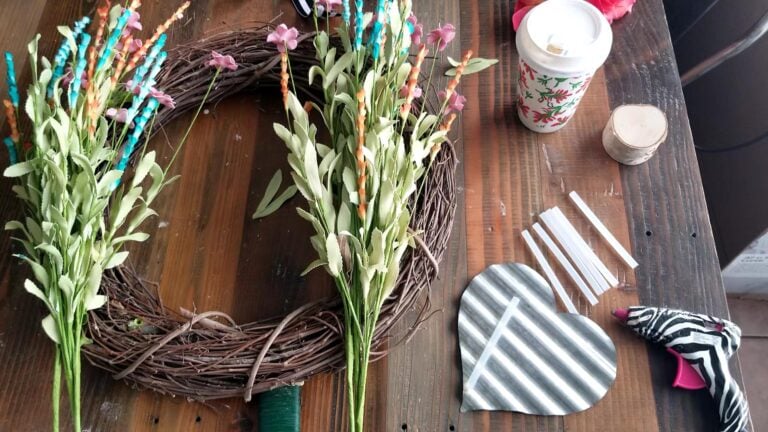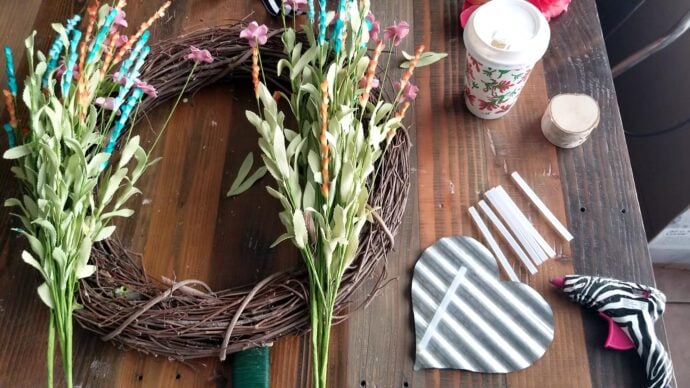 Next, I used the floral wire to tie the flowers together to hold them the way I wanted them. I only did the left side at first! You can just barely see the floral wire on the left bunch…you have to look really closely! Lol!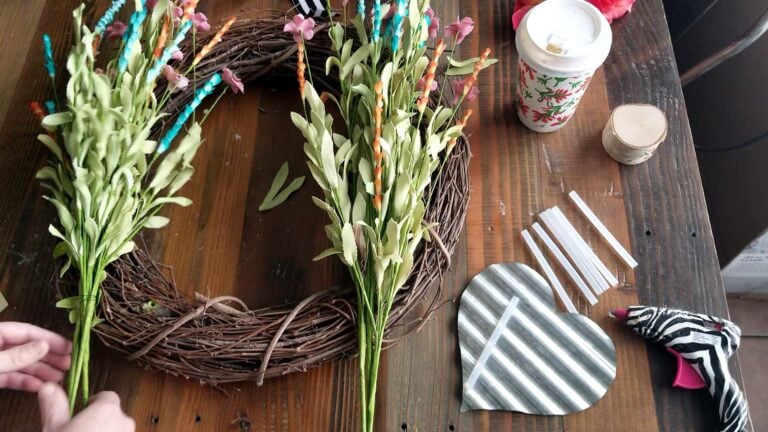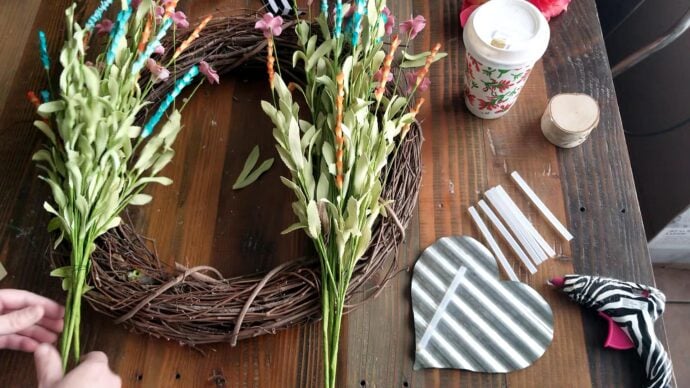 Once the bunch is tied together, cut the wires of the flowers about an inch below the floral wire!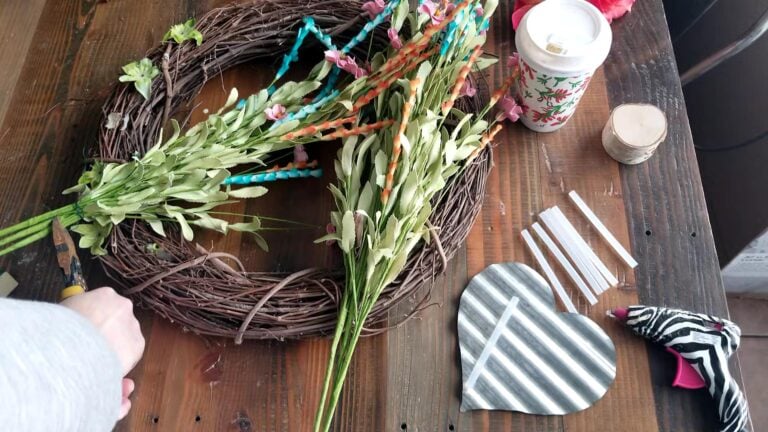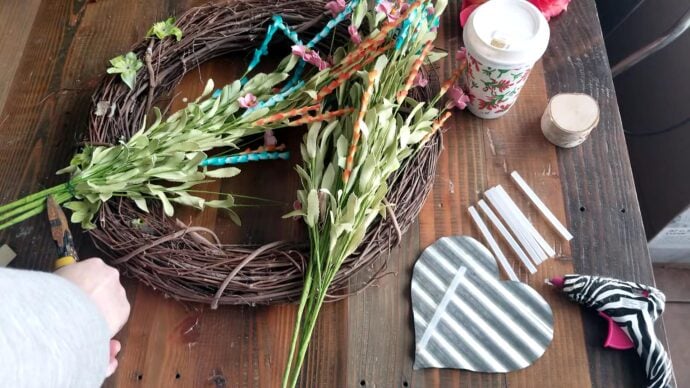 Now hot glue the bunch into place!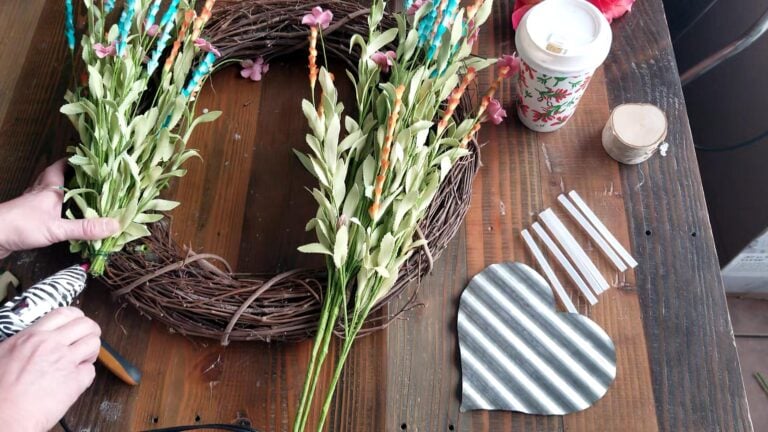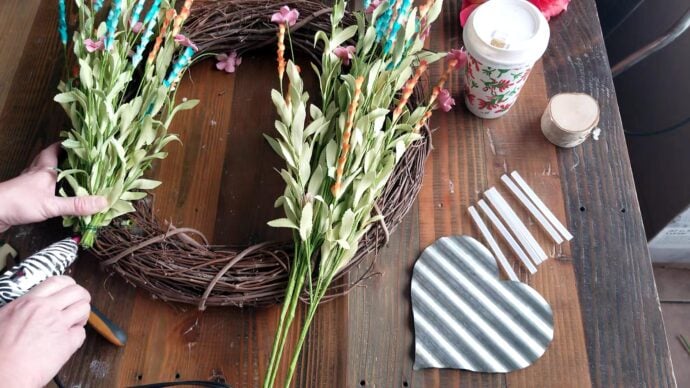 Tie the ribbon around the wreath and the bunch of flowers, tie a regular bow with the ribbon just like you are tying your shoes!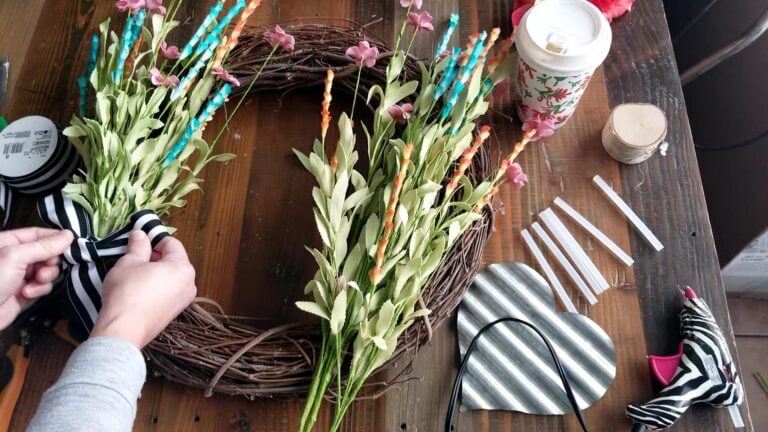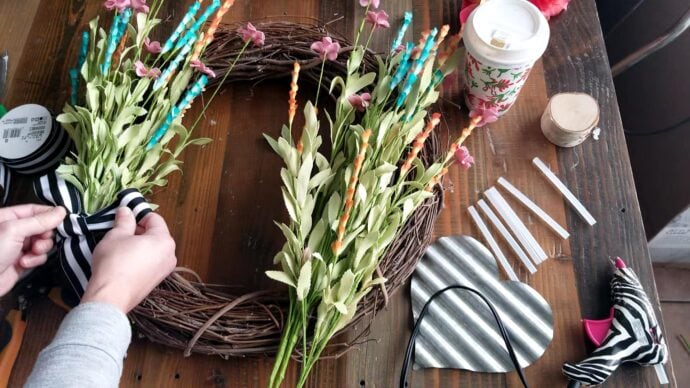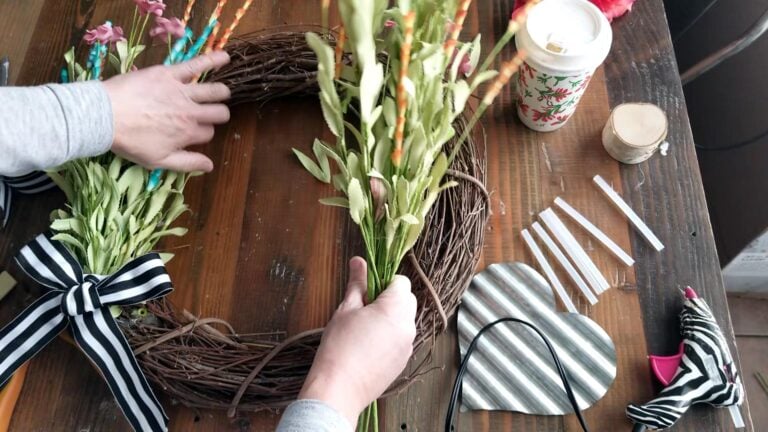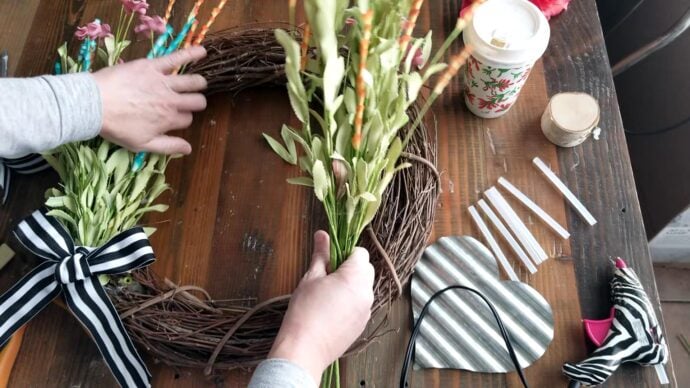 Do the exact same thing to the other side of the wreath, bunch the flowers, tie them with floral wire, and then cut the stems down to size. Attach the bunch with hot glue!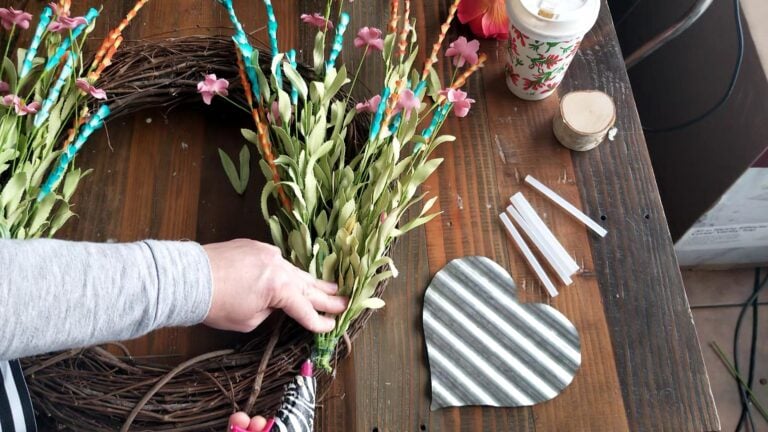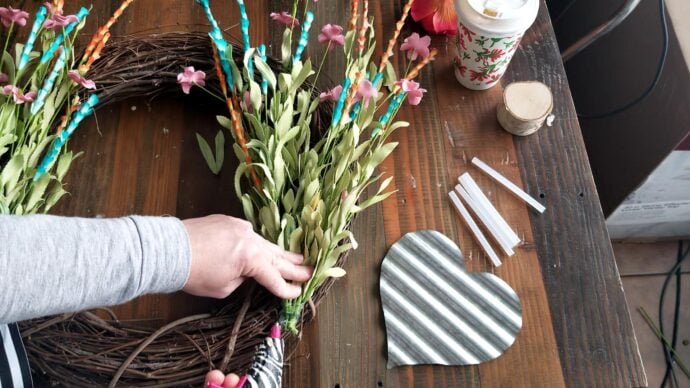 Tie the bunch on the right with a black and white ribbon just the same as the left!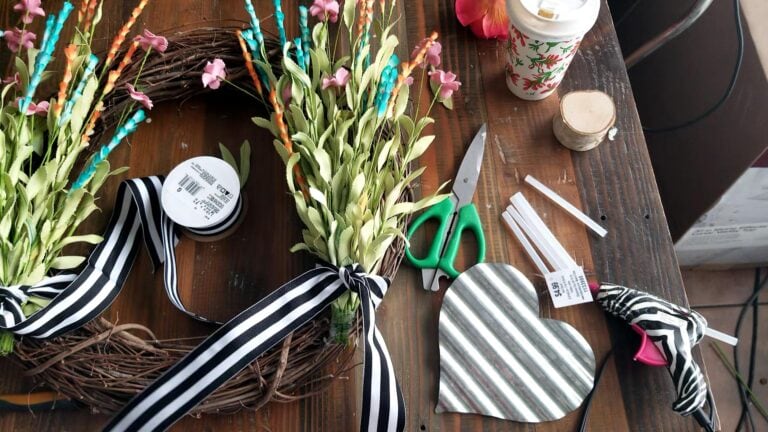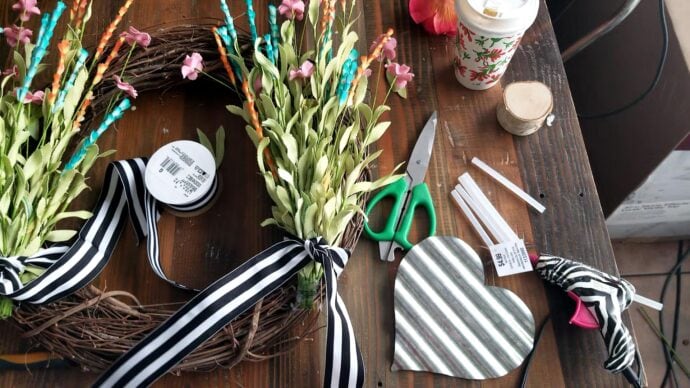 After the bows were tied, I took some two 6 inch pieces of ribbon to make an extra piece to the bows. Do this to both bows. I didn't get picks of this part somehow but you just fold the ribbon in half, scrunch up the end that is going to be attached to the bow, and hot glue it in place below the other 'bunny ears' of the bows!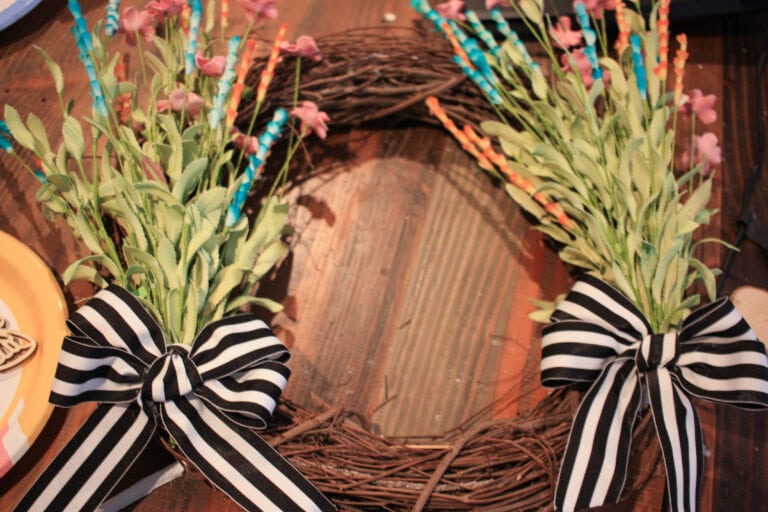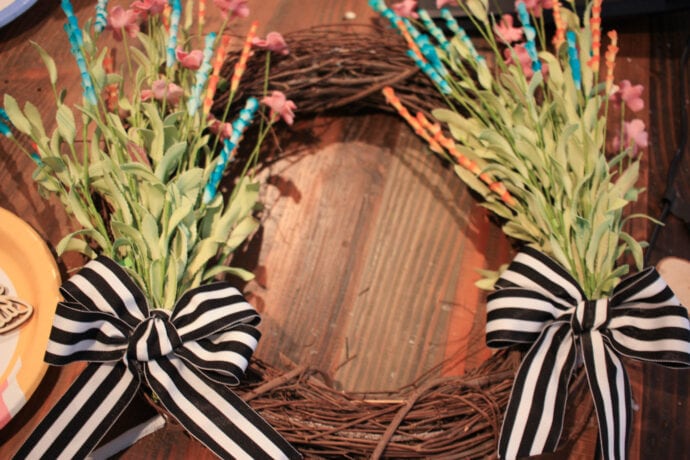 Once you have both of the bunches tied, and bows made, you can add the embellishments to the wreath depending on what you are wanting the wreath to be for!
I used the unfinished wood butterflies and the dragonfly, painted them pink, blue, and orange!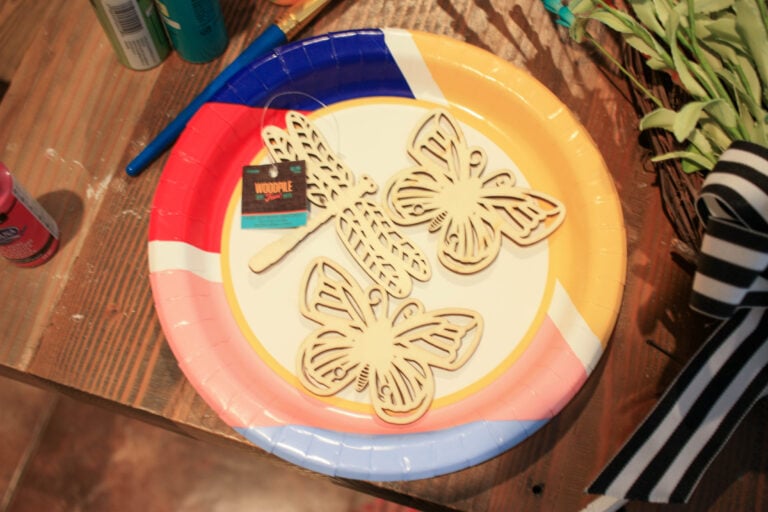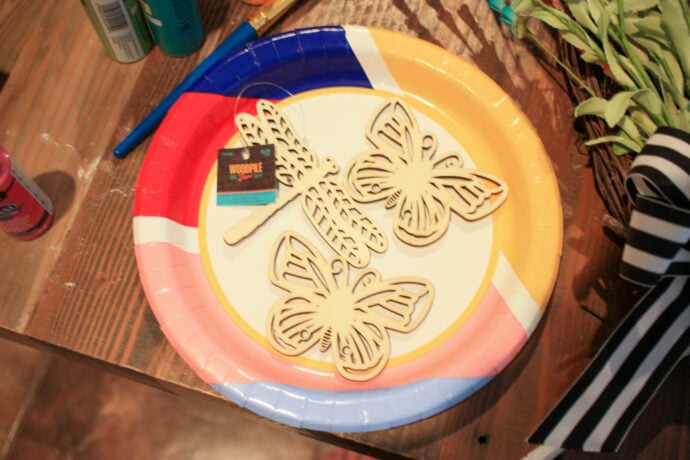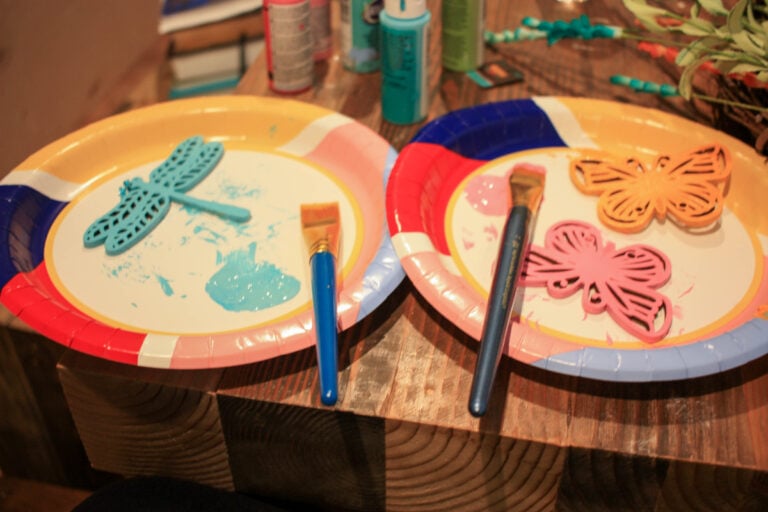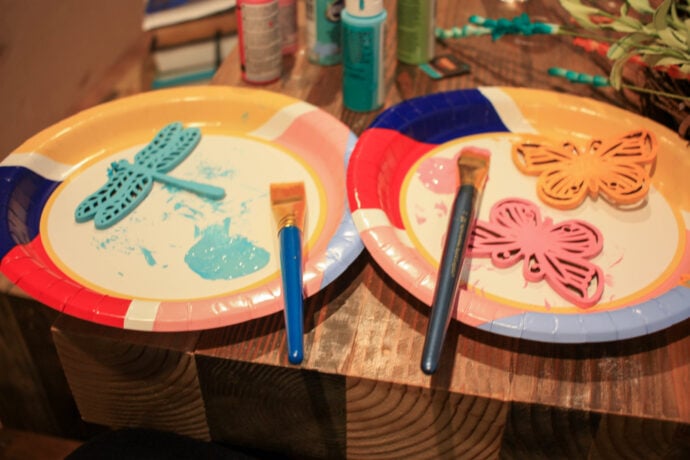 I just hot glued them into place once the paint dried!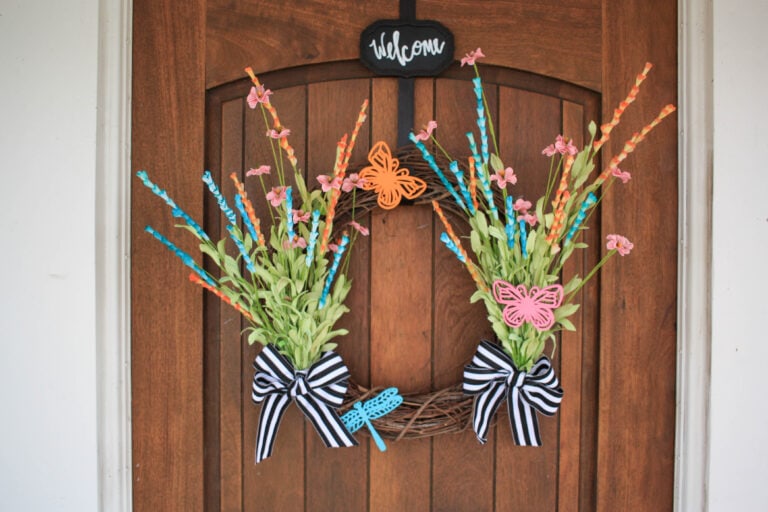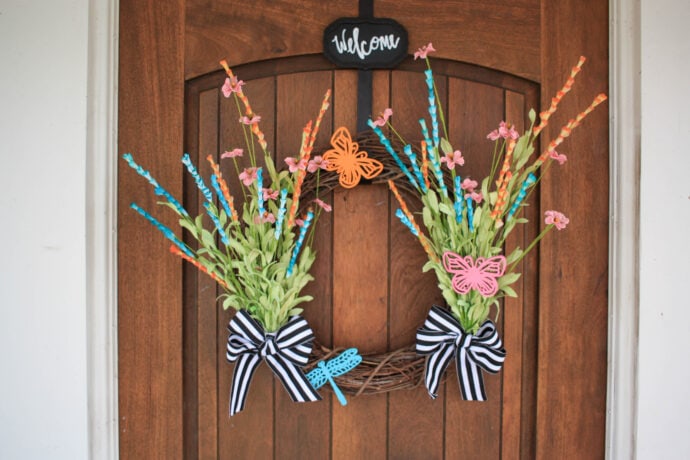 If you use as little hot glue as possible, you can easily remove the wood accents and add a bunny to make it an Easter wreath as well! Or vice-versa and use it as an Easter wreath first, then once Easter is over you can change the bunny out to the bugs! Lol!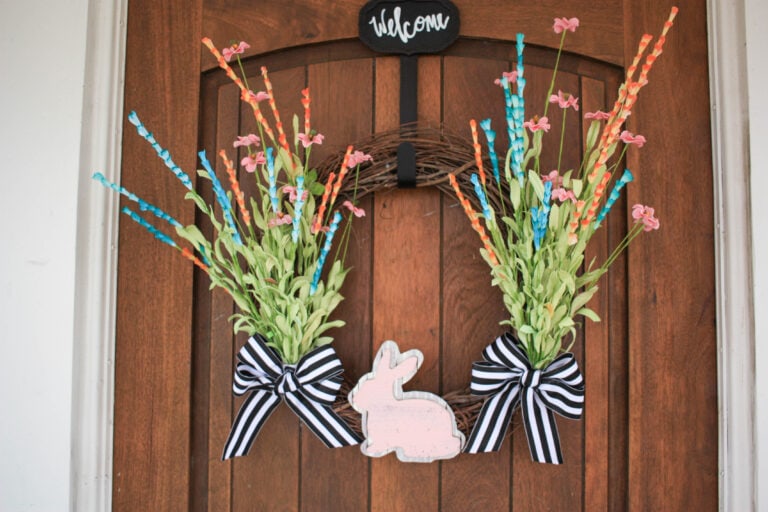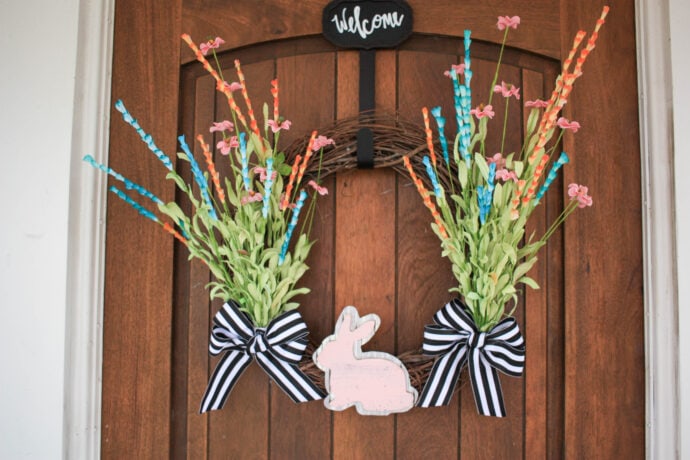 Looks pretty cute this way as well, huh?! I got that little bunny at Hobby Lobby as well in their Easter section!
So cute either way!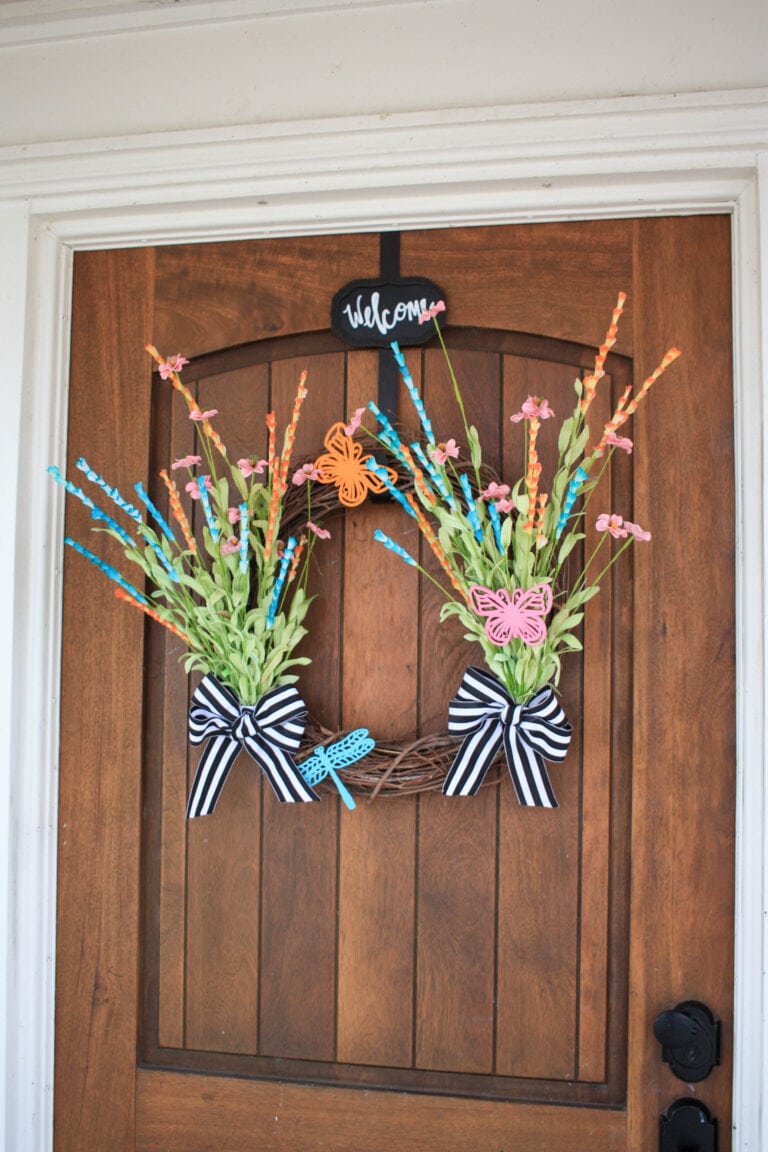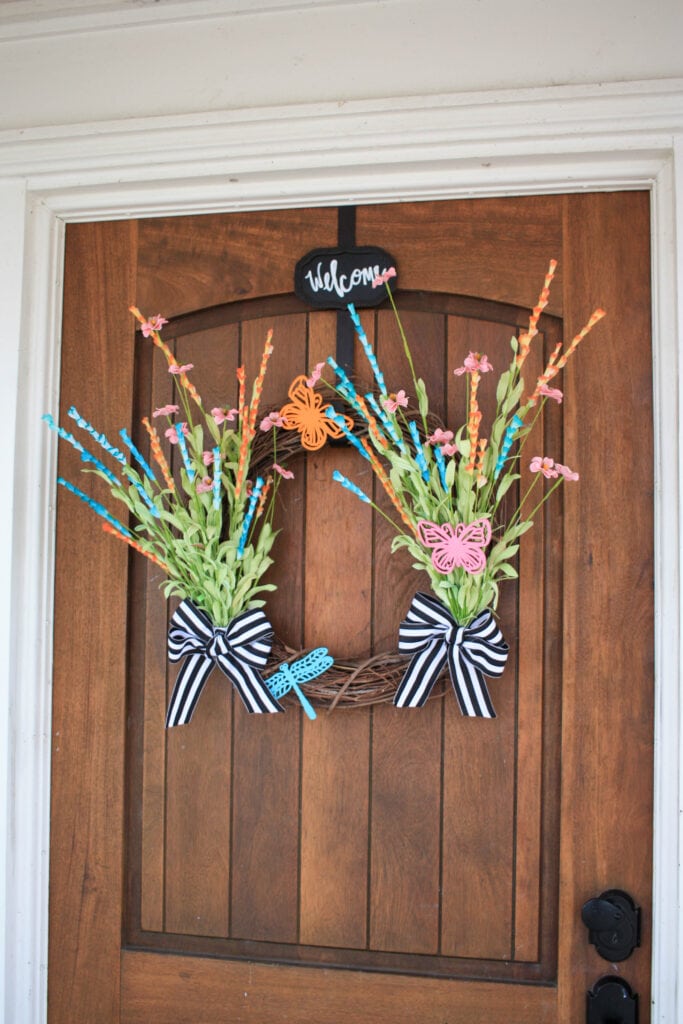 If you make a wreath for spring I would love to see it, even if it doesn't look anything like mine, I still would love to see it! Lol!
Thanks so much for stopping by! Have a good one!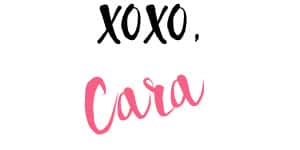 Want to save this Spring Wreath for later? Pin it!