This DIY neutral fall wreath is the perfect addition to your front door when you want fall vibes without all the bright fall colors, sometimes neutral is the way to feel the season without overdoing it! This simple but stunning wreath will show everyone that you are ready for cooler temps with a soothing color palette!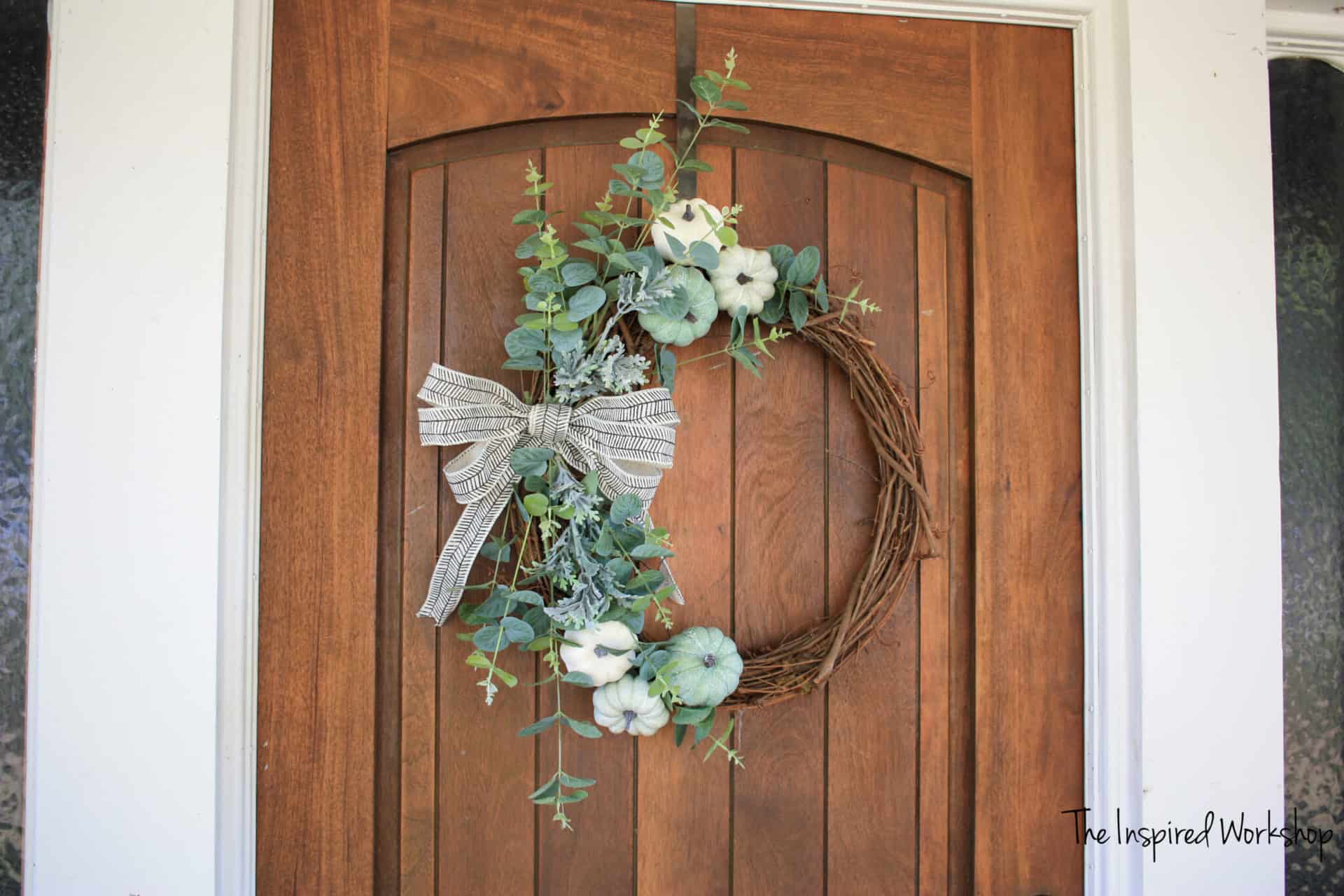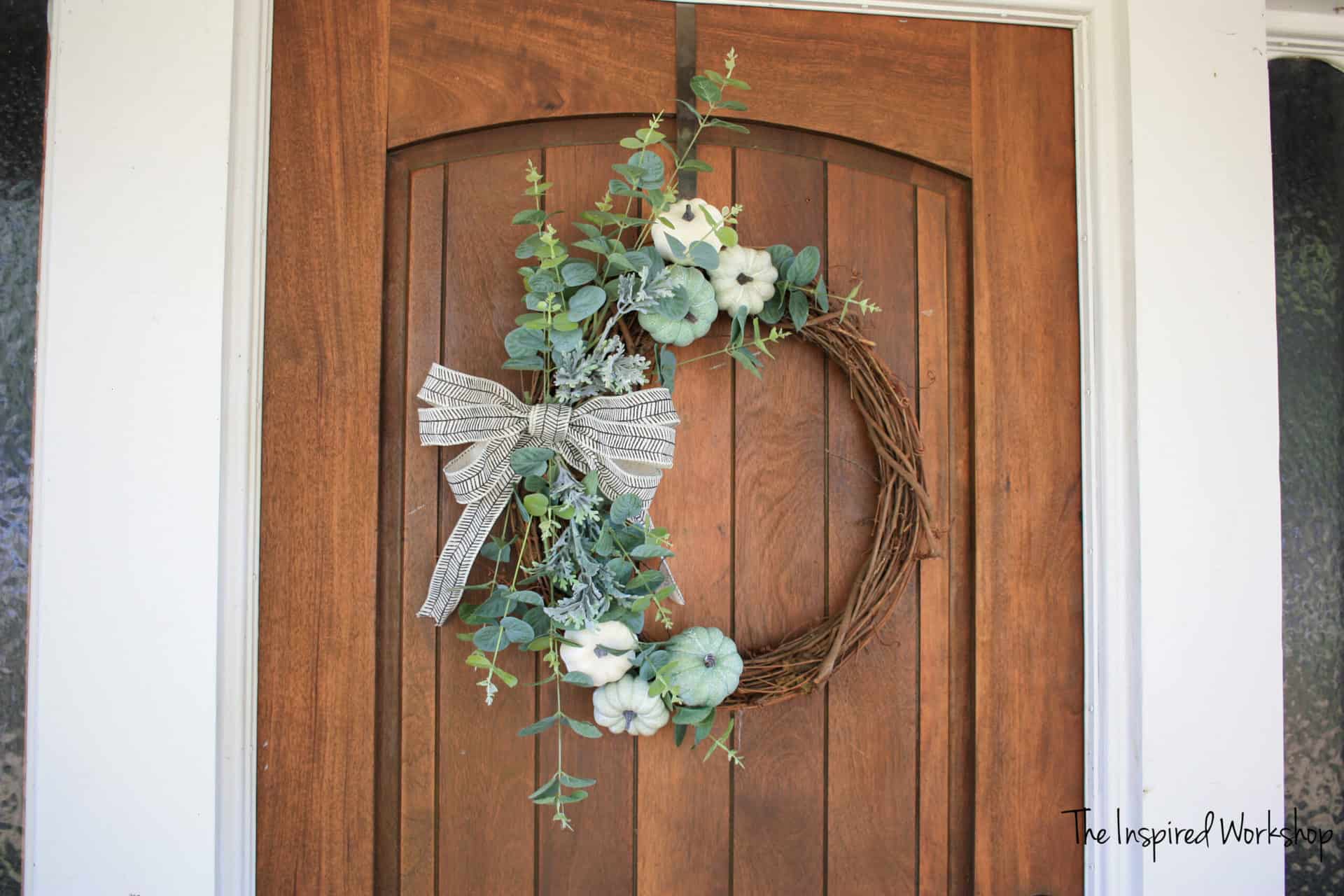 Y'all, I swear I went into Hobby Lobby to get marigold and orange-colored FALL decor items…but I came out with neutral greens, blues, and white makings for a DIY Neutral Fall wreath! 😂🙈
The saying, "Old habits are hard to break," is no lie!! I am not a fan of oranges and yellows in general, but I was loving some of the ideas I had seen on Pinterest and in the Pottery Barn magazine, so this year I was going all-in on the REAL fall colors! Lol! Nope, naturally, my mind and old habits had other plans! I am just going to blame Hobby Lobby for being sold out of almost everything fall-related!😅
Well, just in case you can't break your habit of purchasing neutral fall decor like me, I'll show you how I made this wreath! 😉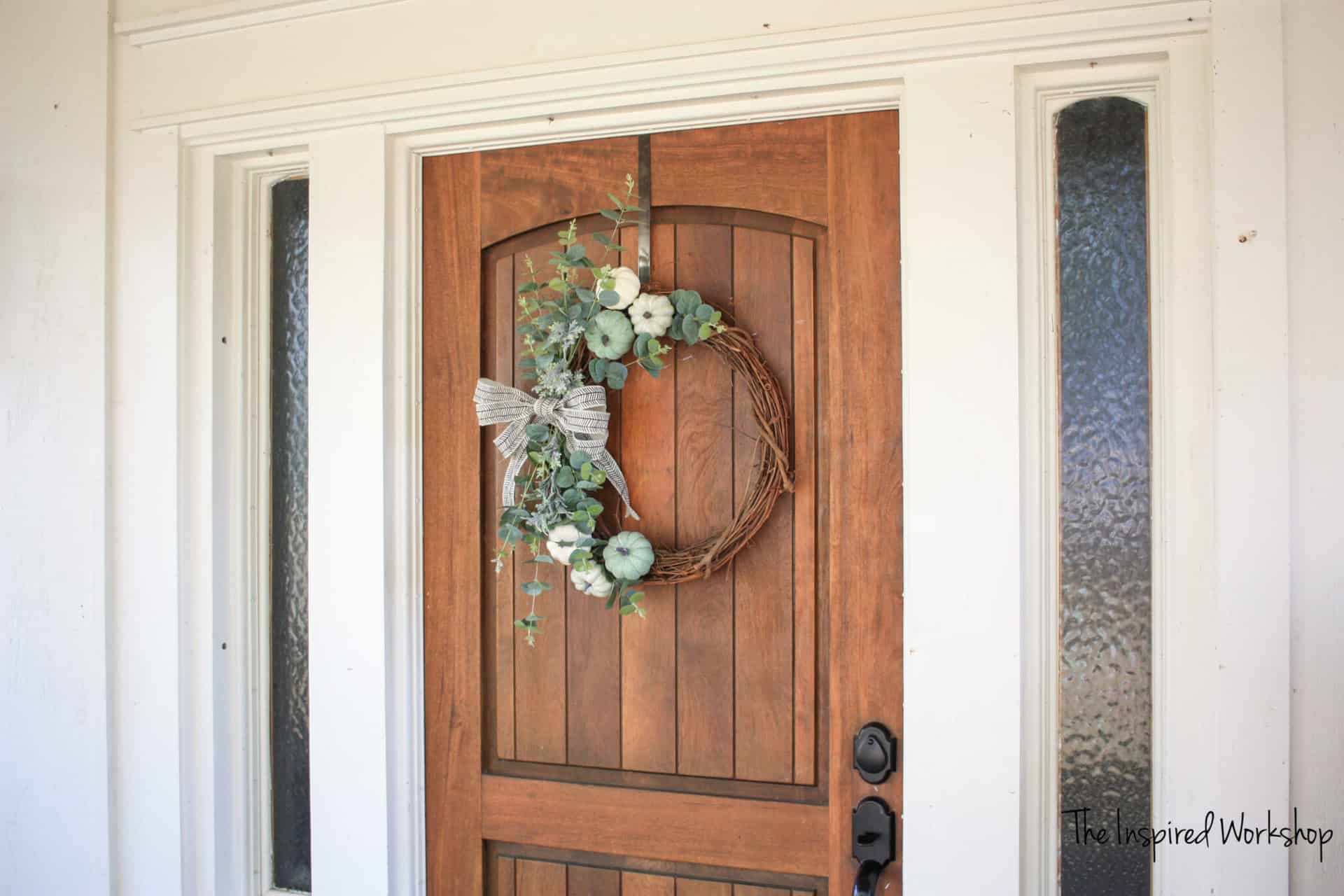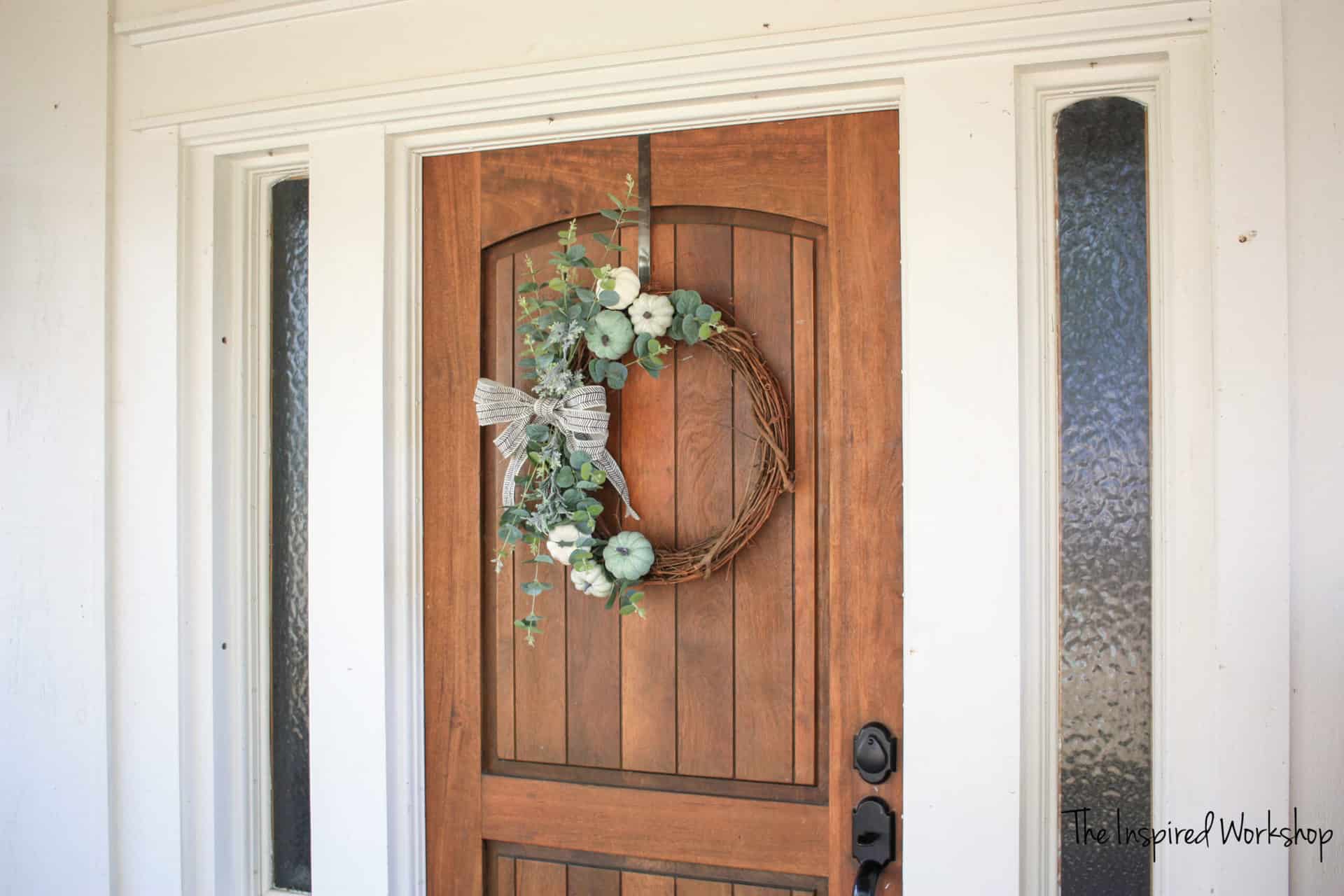 Want to save this DIY Neutral Fall Wreath to make later? PIN IT so you can easily find it!

Gathering Supplies to Make a DIY Fall Wreath
Materials for a Fall Wreath:
*Amazon links below are affiliate links! Affiliate links offer me a small commission at no extra cost to you, if you make a purchase after clicking one! It helps me keep this small little blog running, so I appreciate it!😘 Other links are just for the convenience of finding the same products I used!
-2 – eucalyptus stems
-1 – dusty miller stem
Making the Neutral Fall Wreath
Gather 'dem supplies! I purchased most items at Michaels and Hobby Lobby, if you aren't going out much Amazon has the same stems (just search eucalyptus and dusty miller stems), they are just a little more expensive!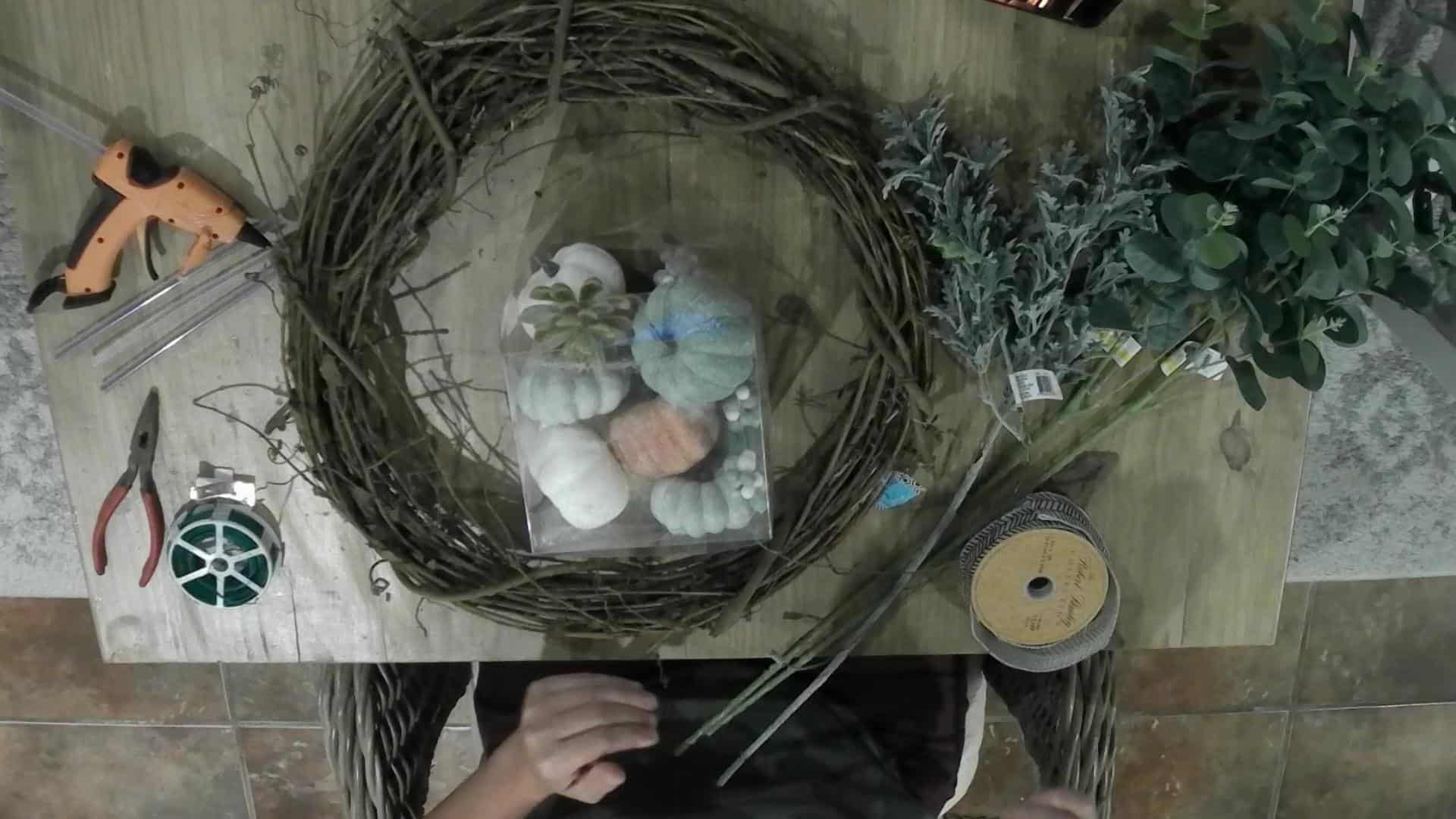 Sorry, all the shots for the tutorial are darker than I would like, and they are upside down to the camera, so that is why they look strange! Lol! But it was easier to see what I was doing this way as opposed to the other way! 😅 I'll try to do better next time! 😬
I always start by taking my grapevine wreath form and lay my florals out on it to get an idea of exactly how I want them to be placed before I start gluing and cutting. I did cut the large stem off though, just did not cut them apart!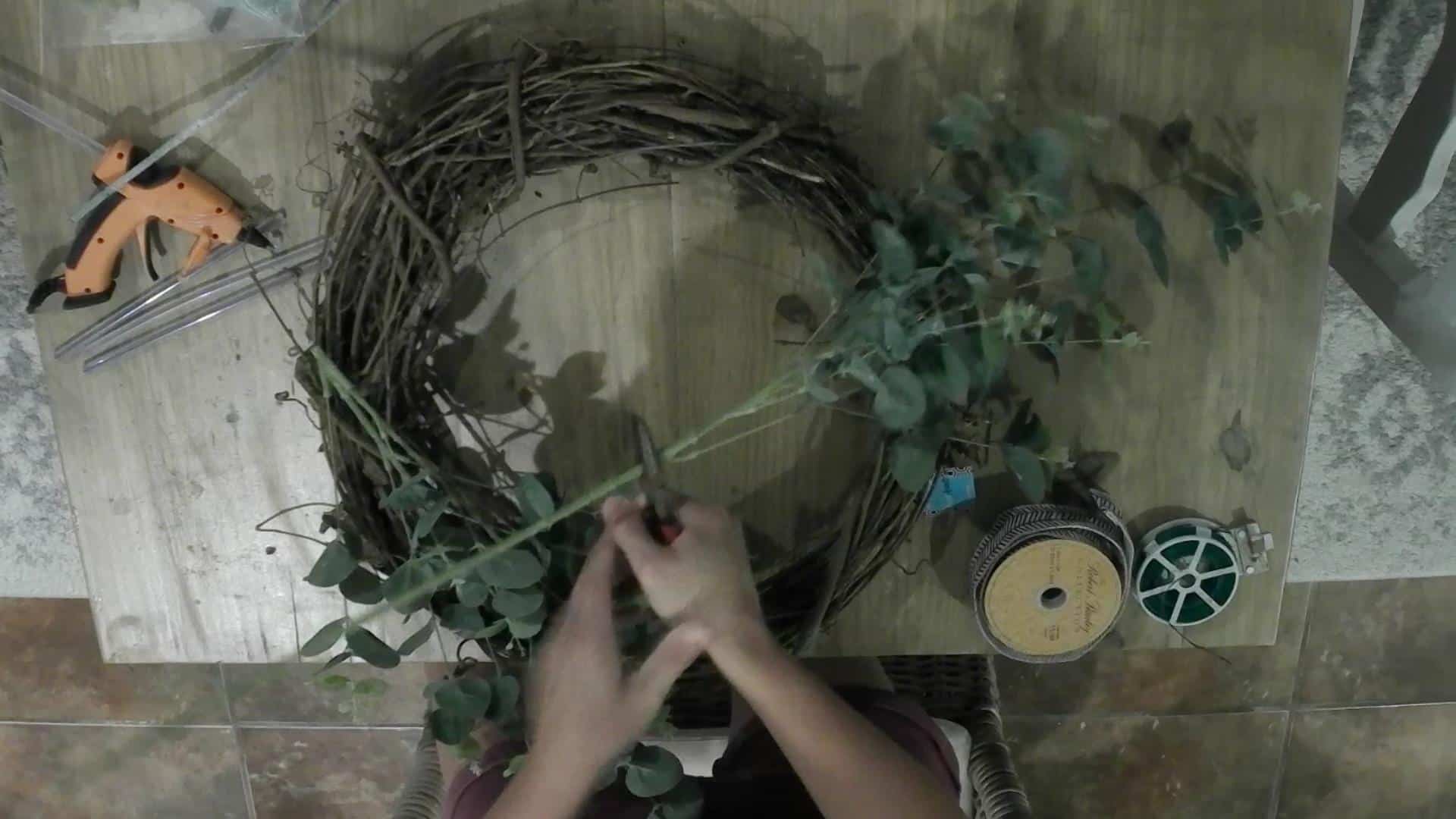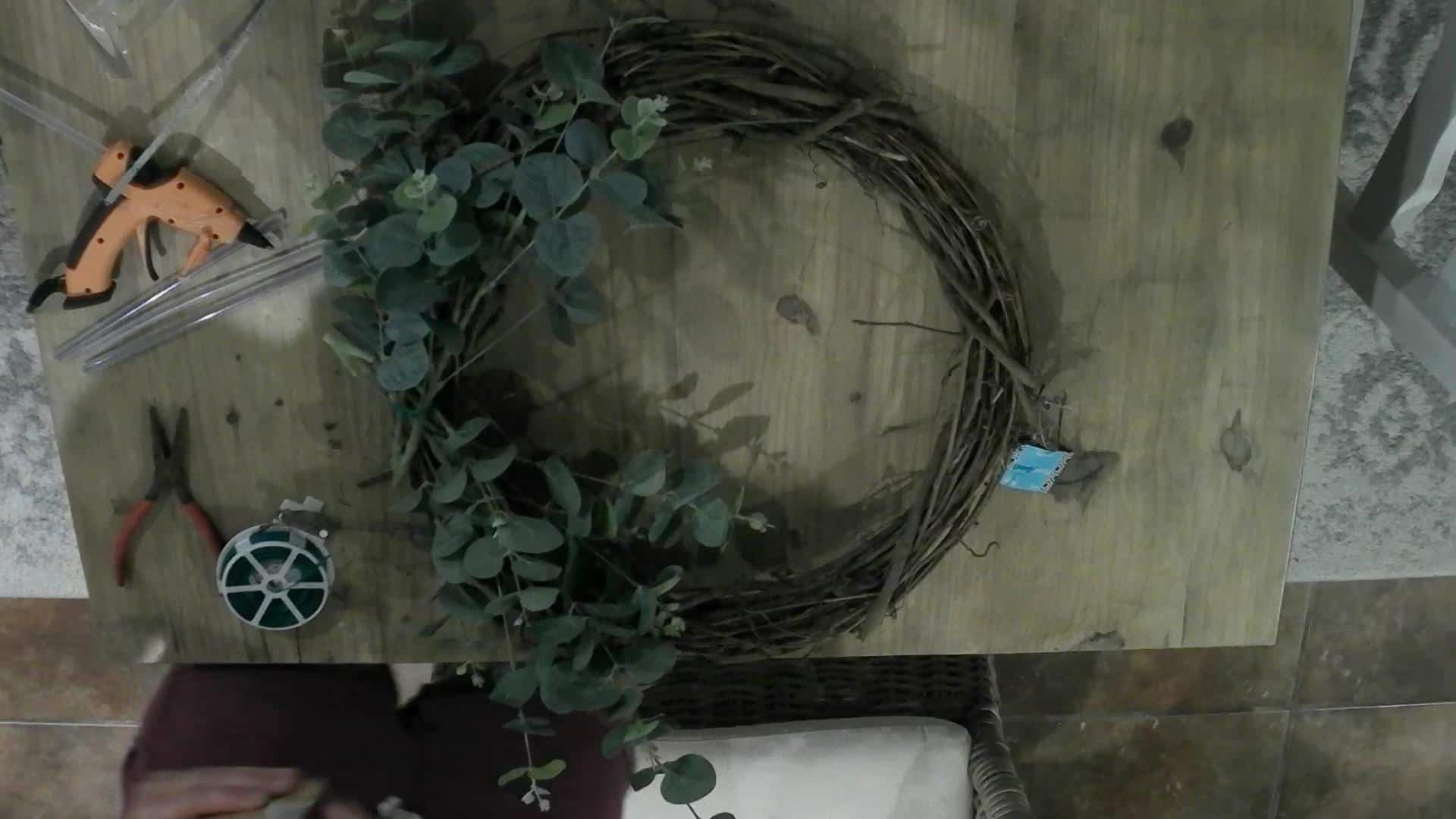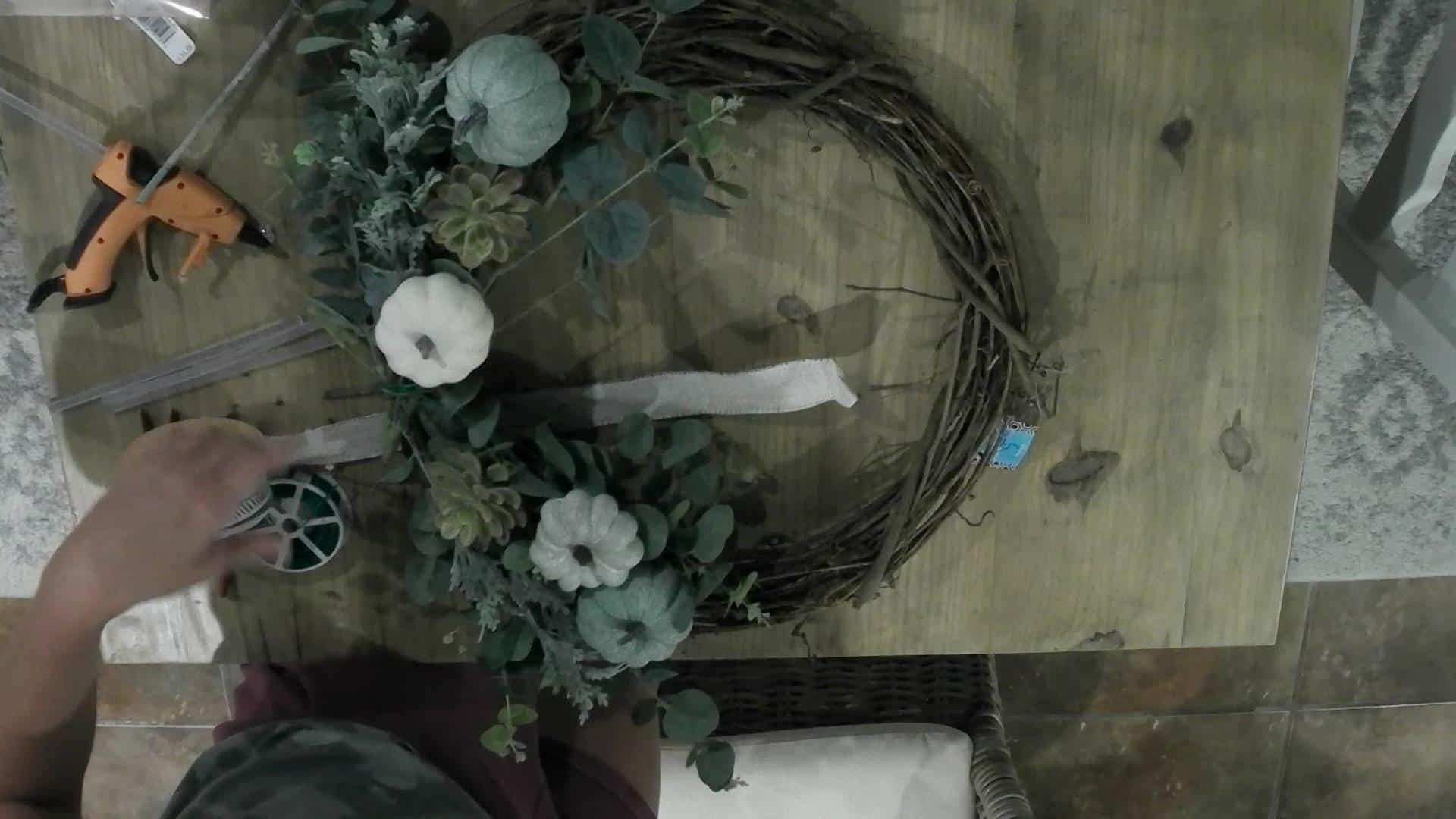 I even had to check the bow! Lol!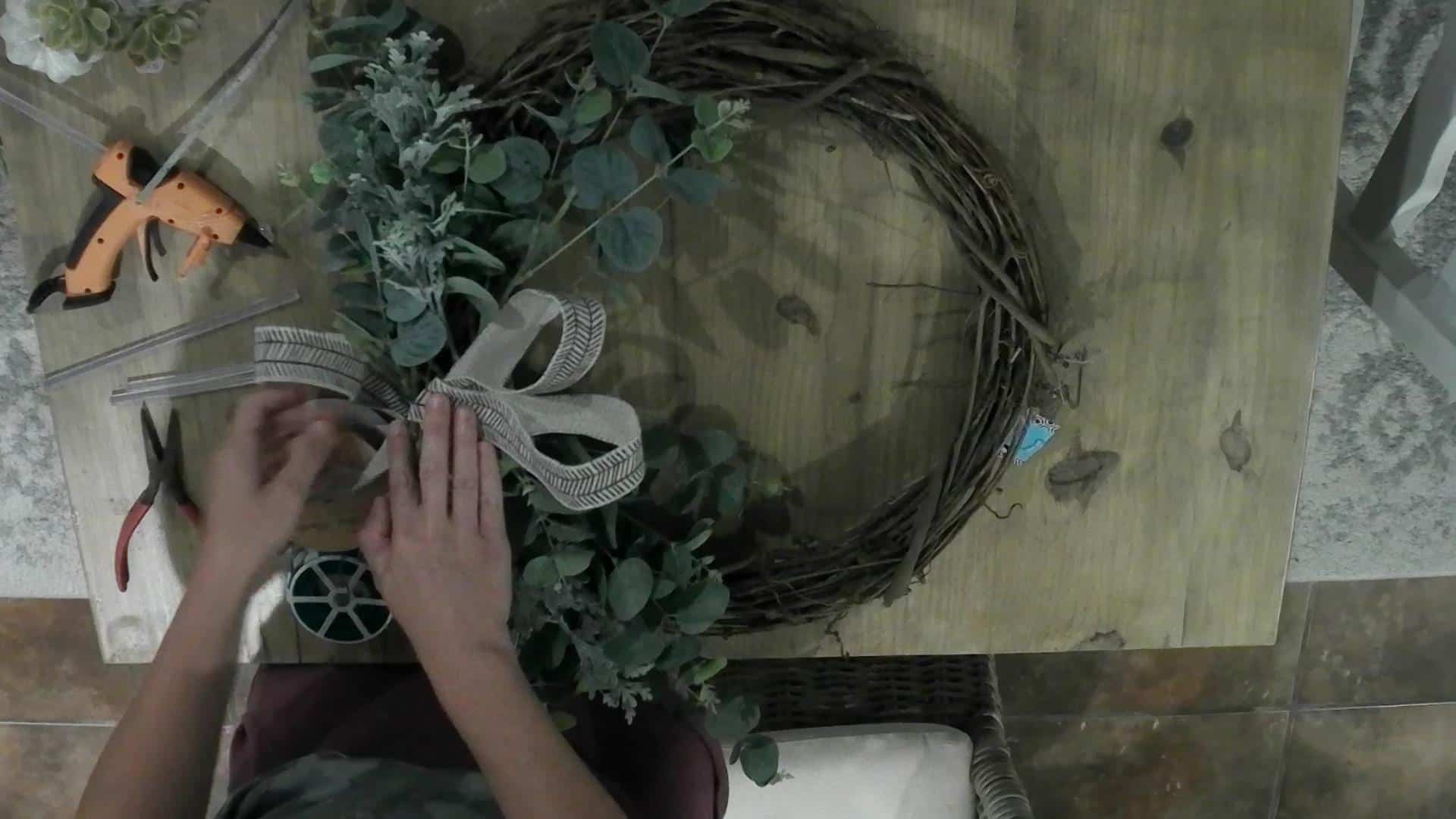 Okay, I think I like my idea, so I can move on and ACTUALLY start making the neutral fall wreath!😉
I went ahead and cut apart the eucalyptus!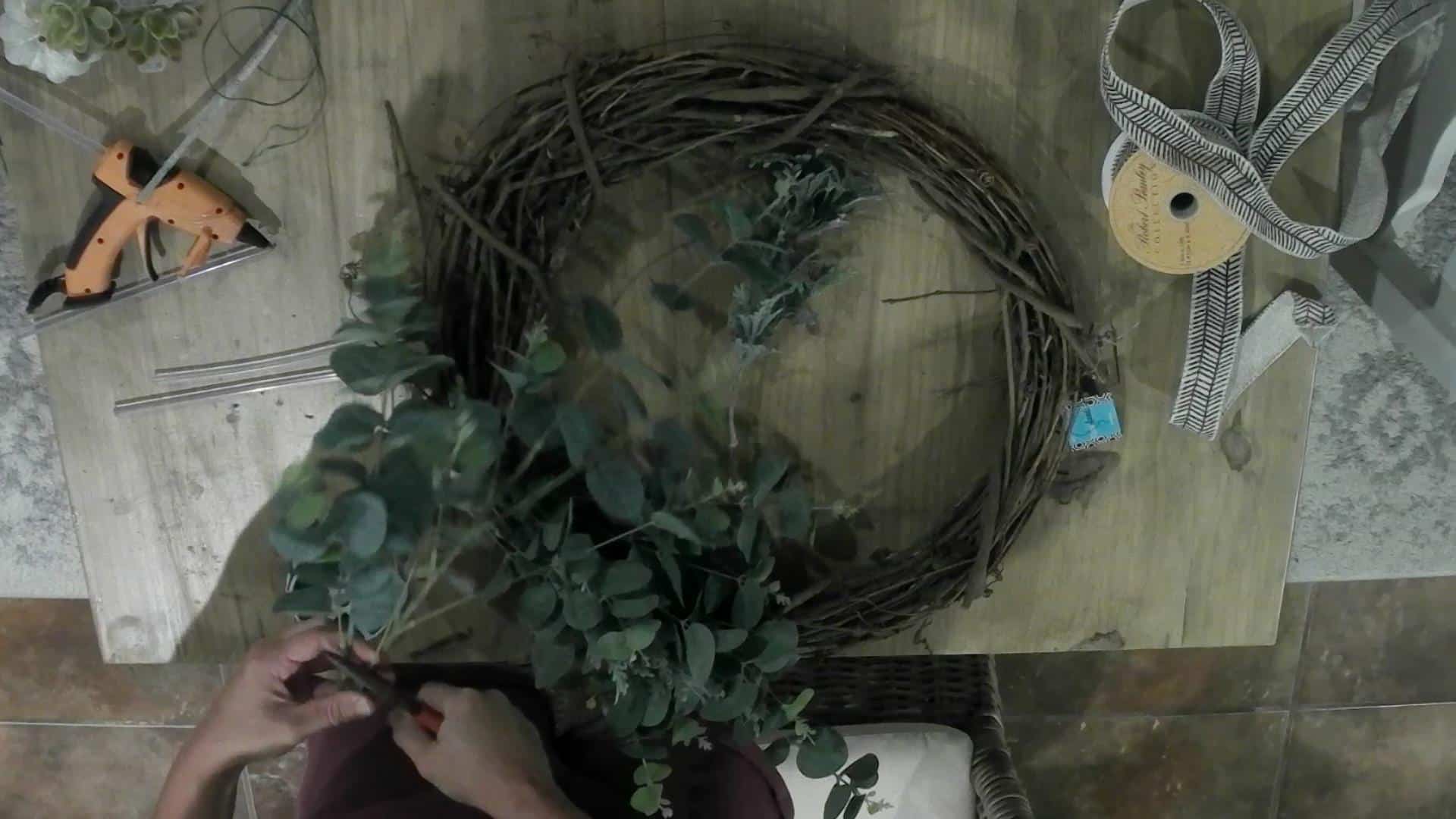 I didn't completely cut it apart, I left the one main branch together.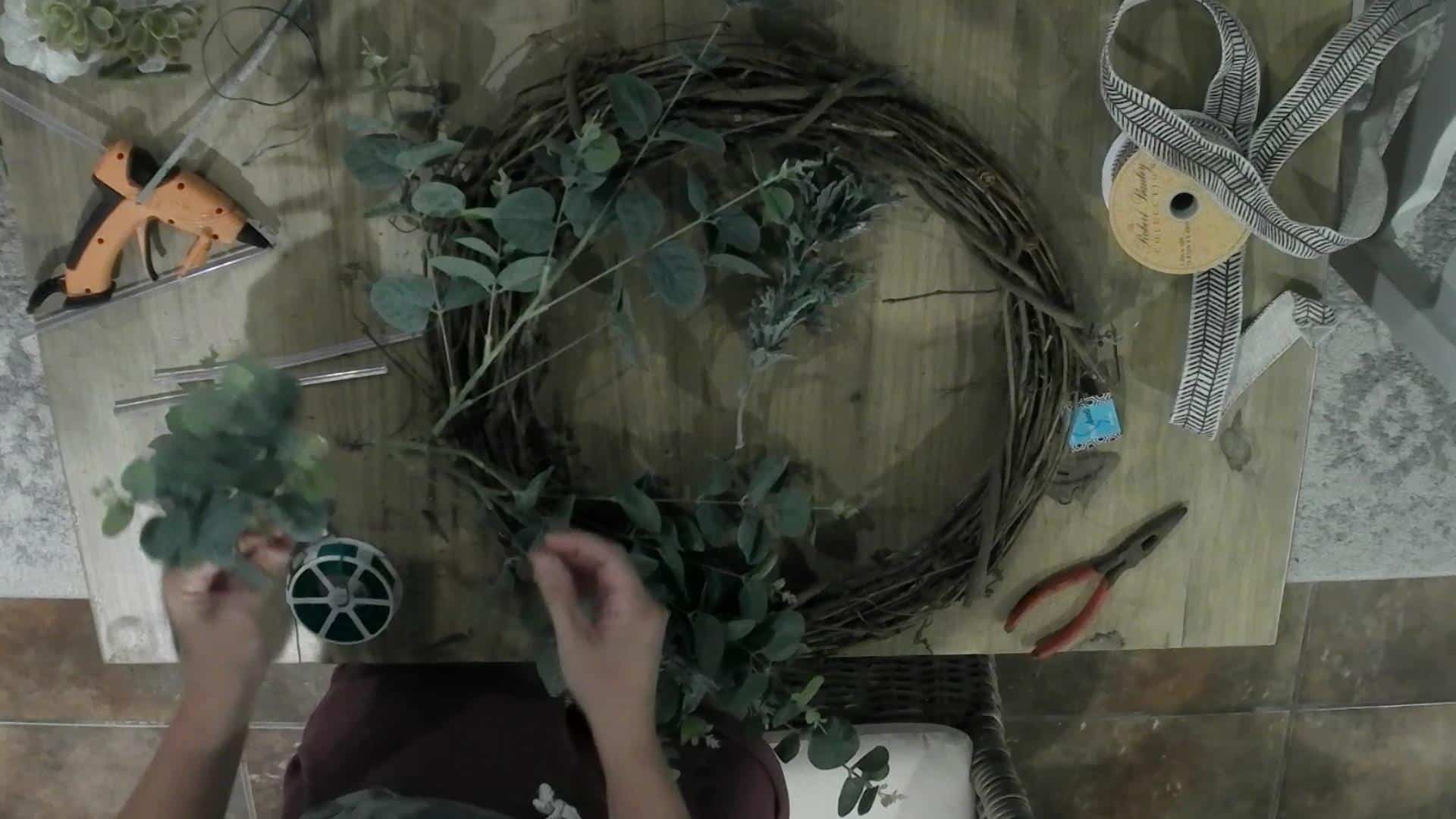 Then placed the main branch back where it was and hot glued it in place!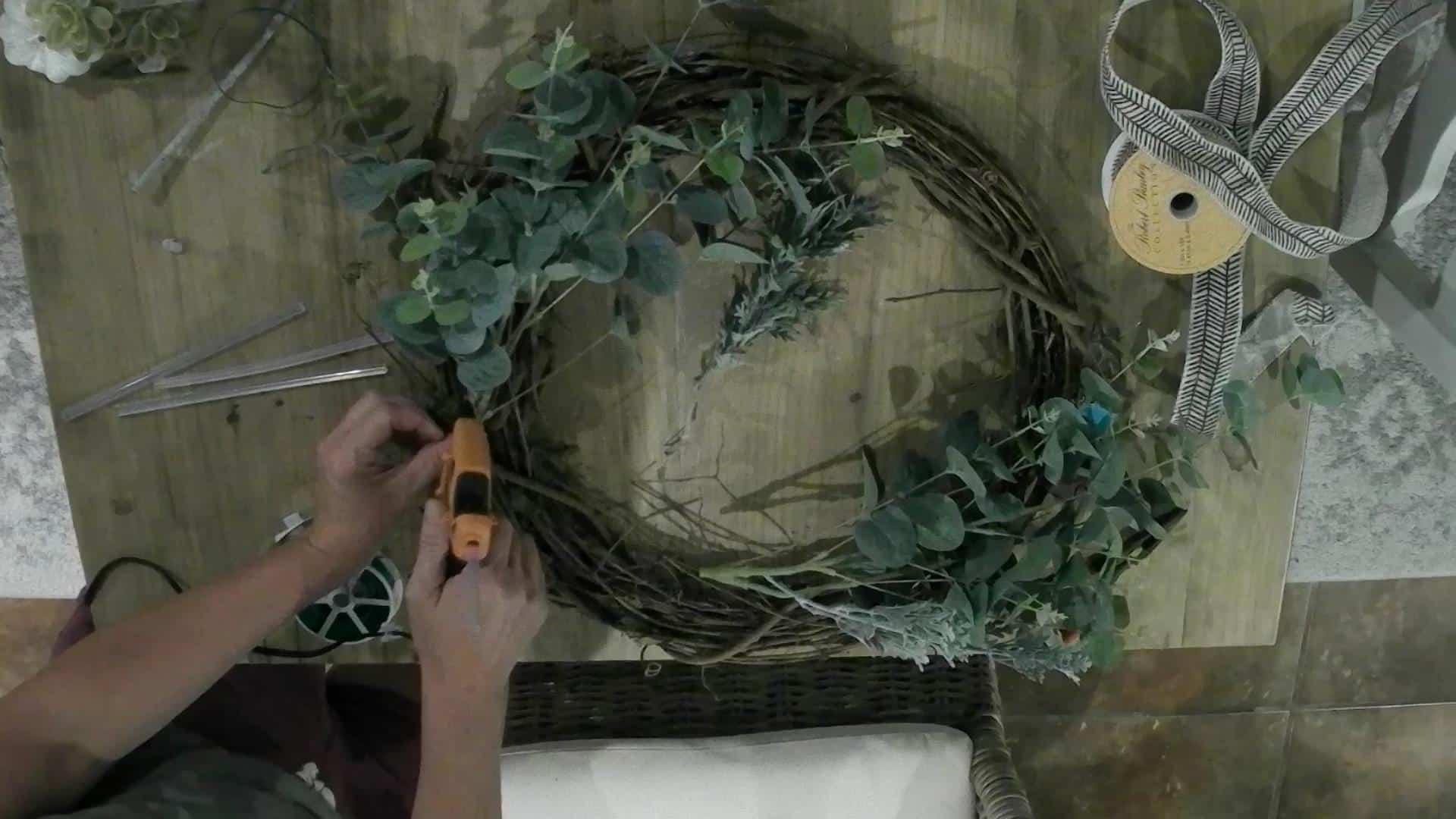 Repeat for the bottom.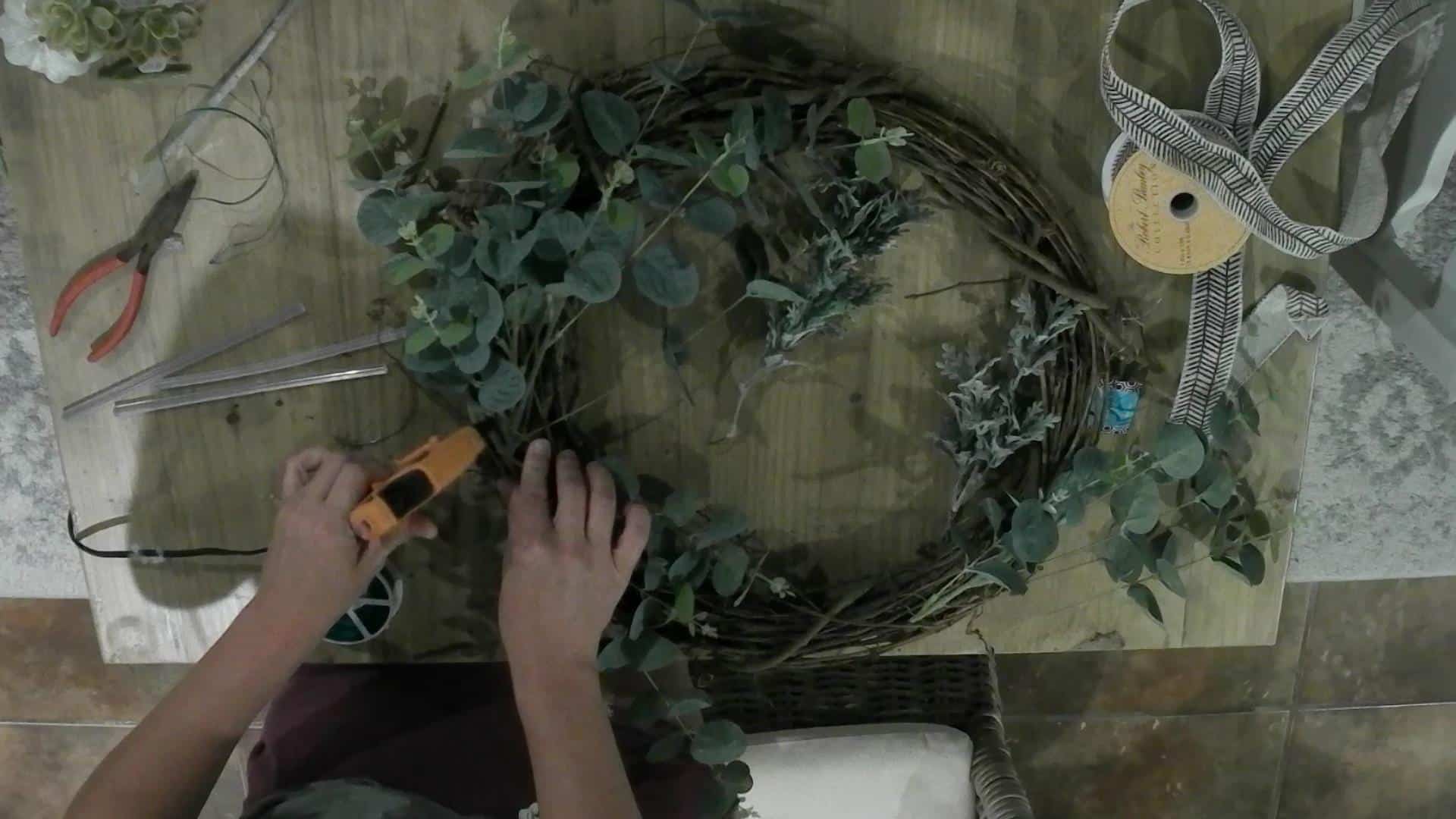 I added floral wire around the stems and tied in the back just to make sure those babies stay in place!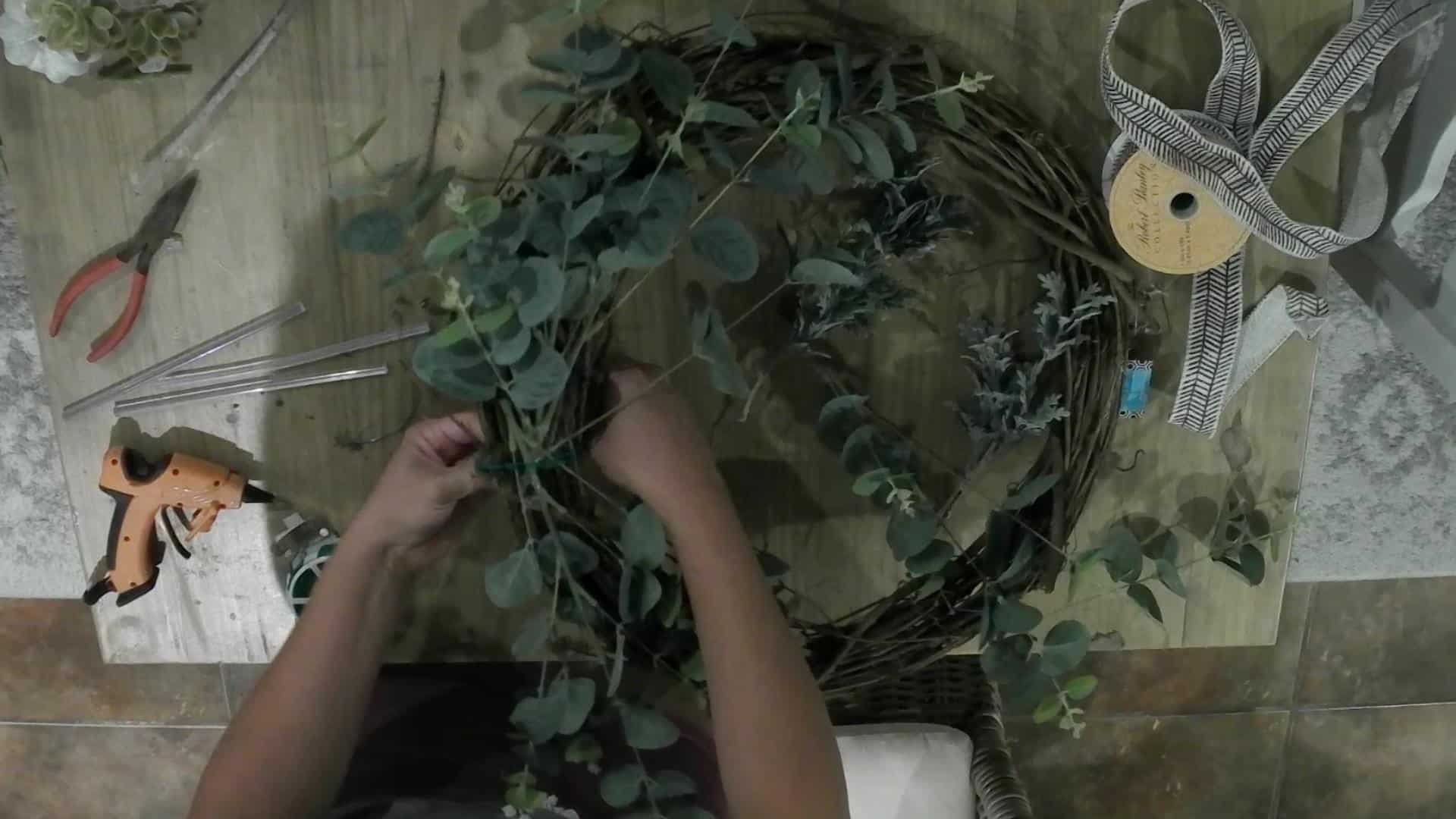 I added glue to some of the smaller pieces of eucalyptus that I cut off earlier and attached them on the top and bottom.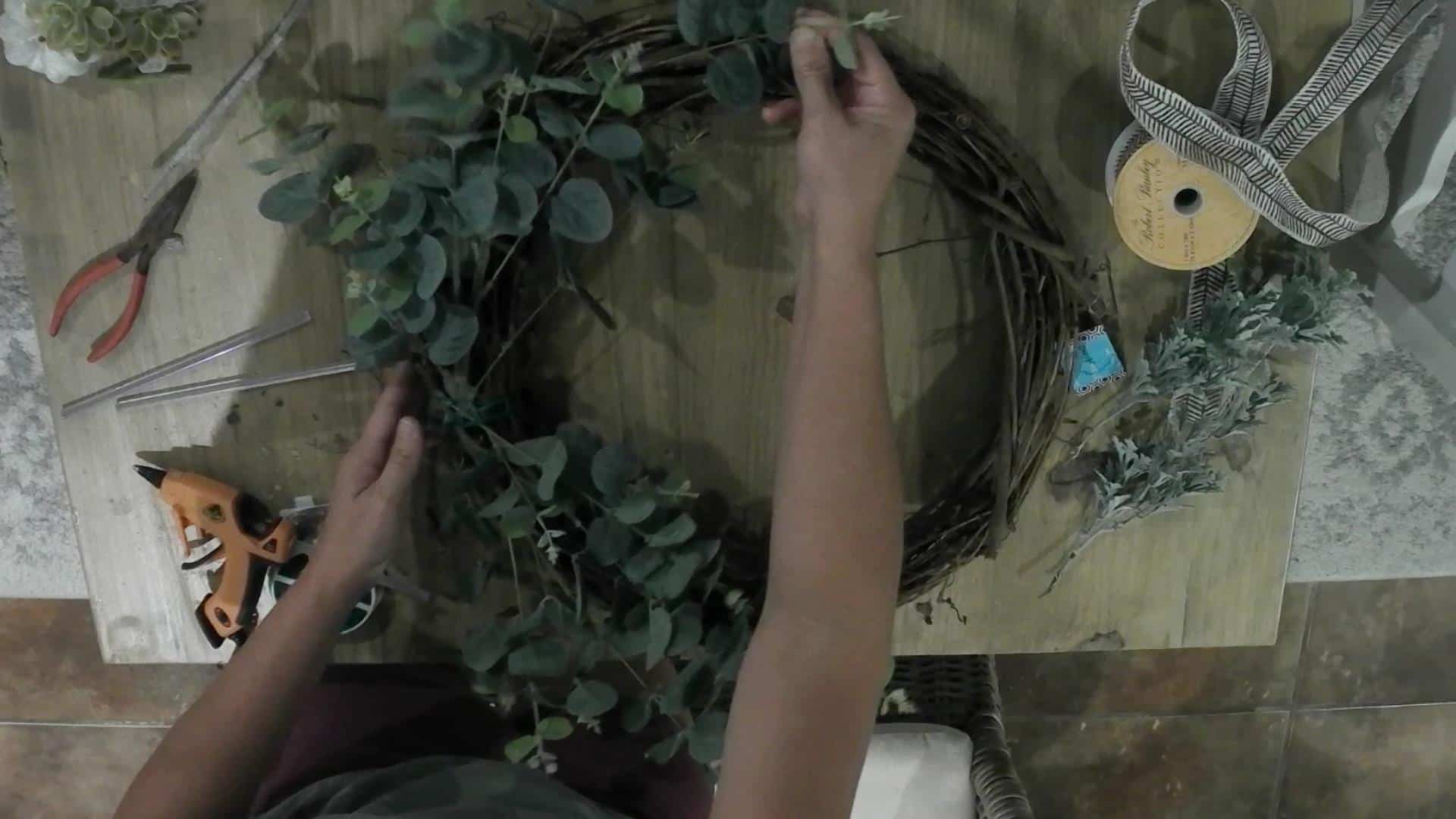 Next, I added the dusty miller small pieces of the stem. One on the "top" section and one on the "bottom" section, hot glued in place.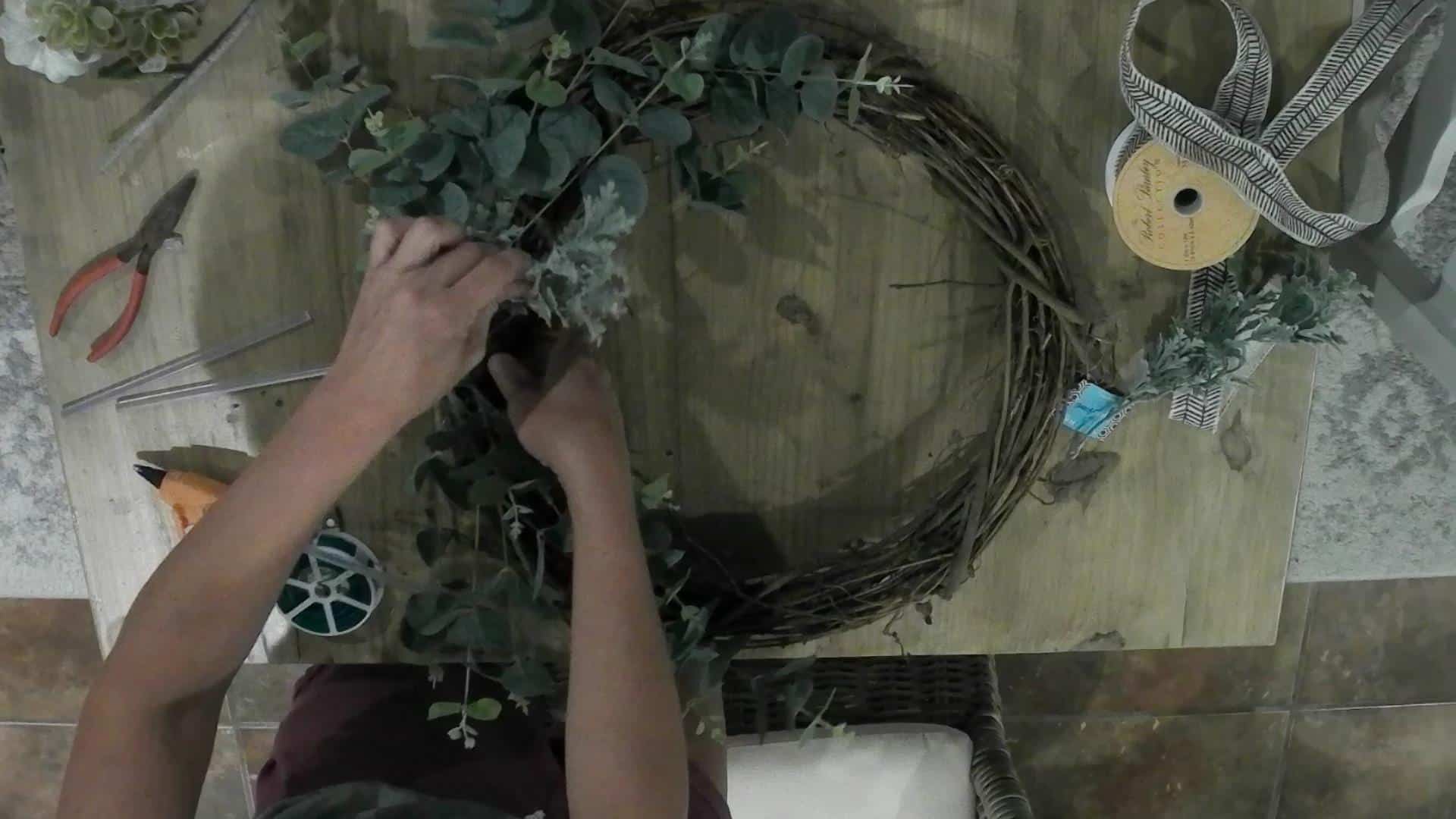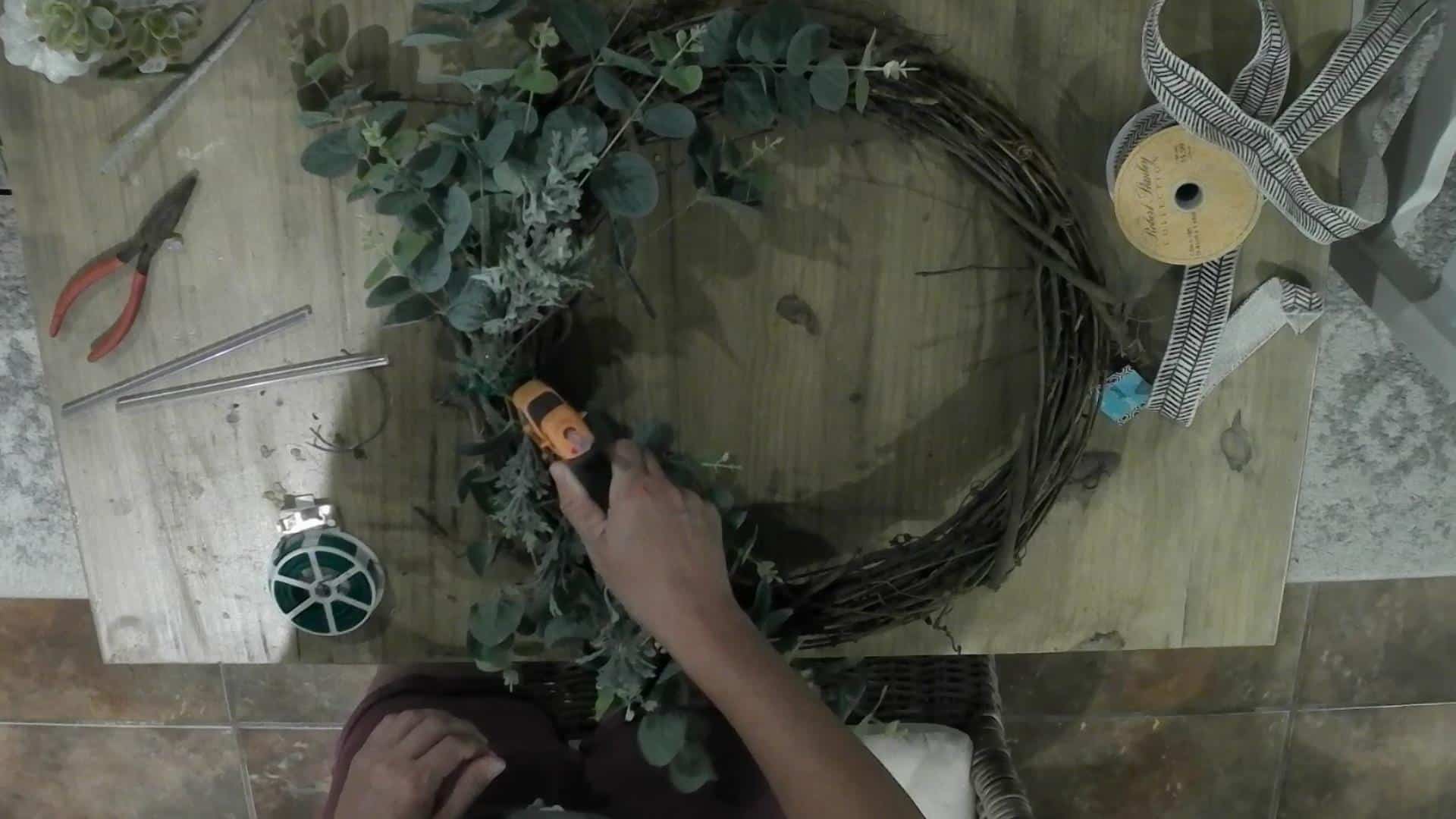 I wrapped a piece of ribbon around all the greenery at this point and hot glued it in place. I'll make the bow later but for now, that's how I left it! Lol!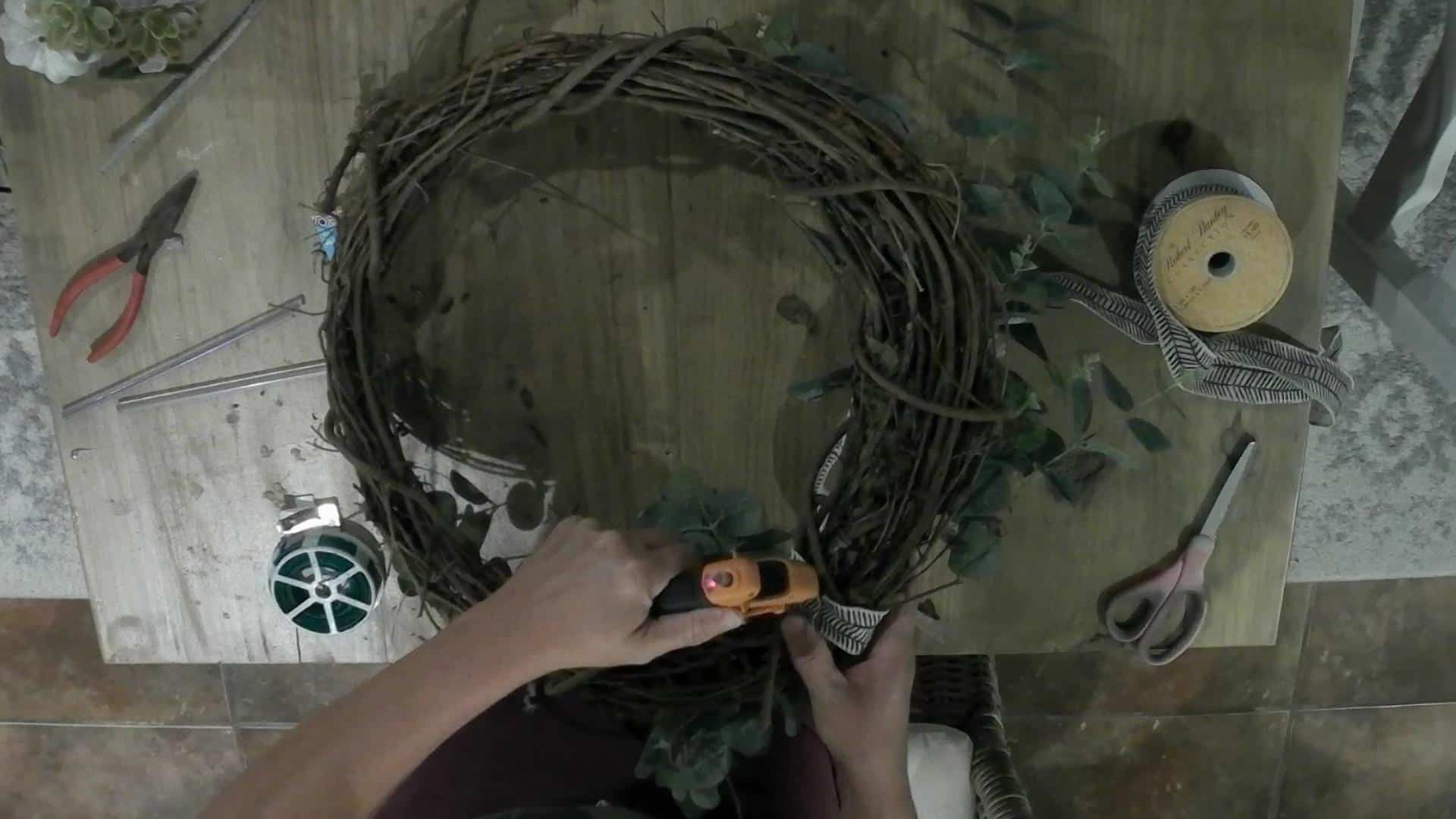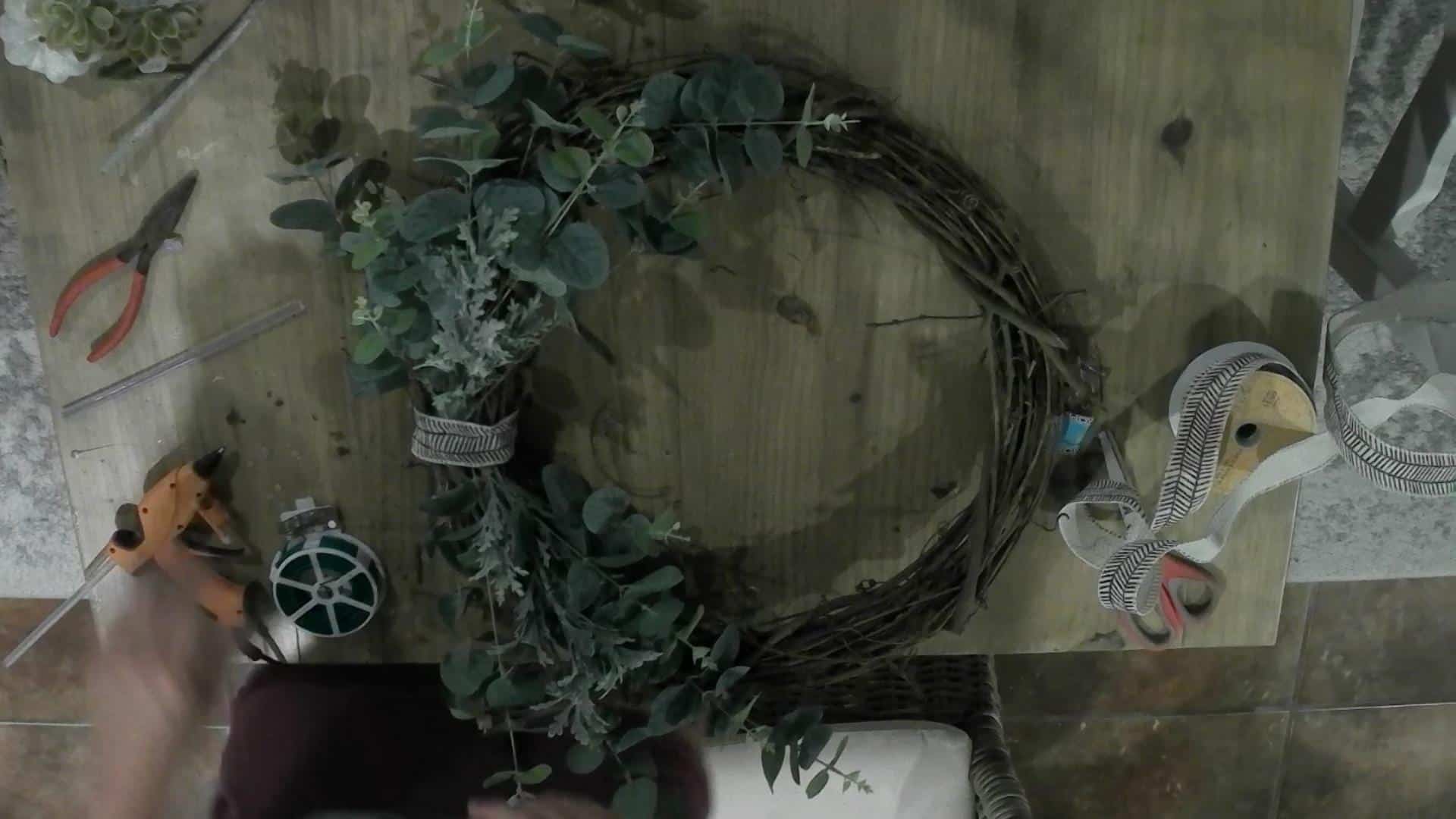 Now add those pumpkins to give it that FALL FLAIR!!👌 Just put ample hot glue all over the bottoms of the pumpkins, you may need to add more once you have it in place!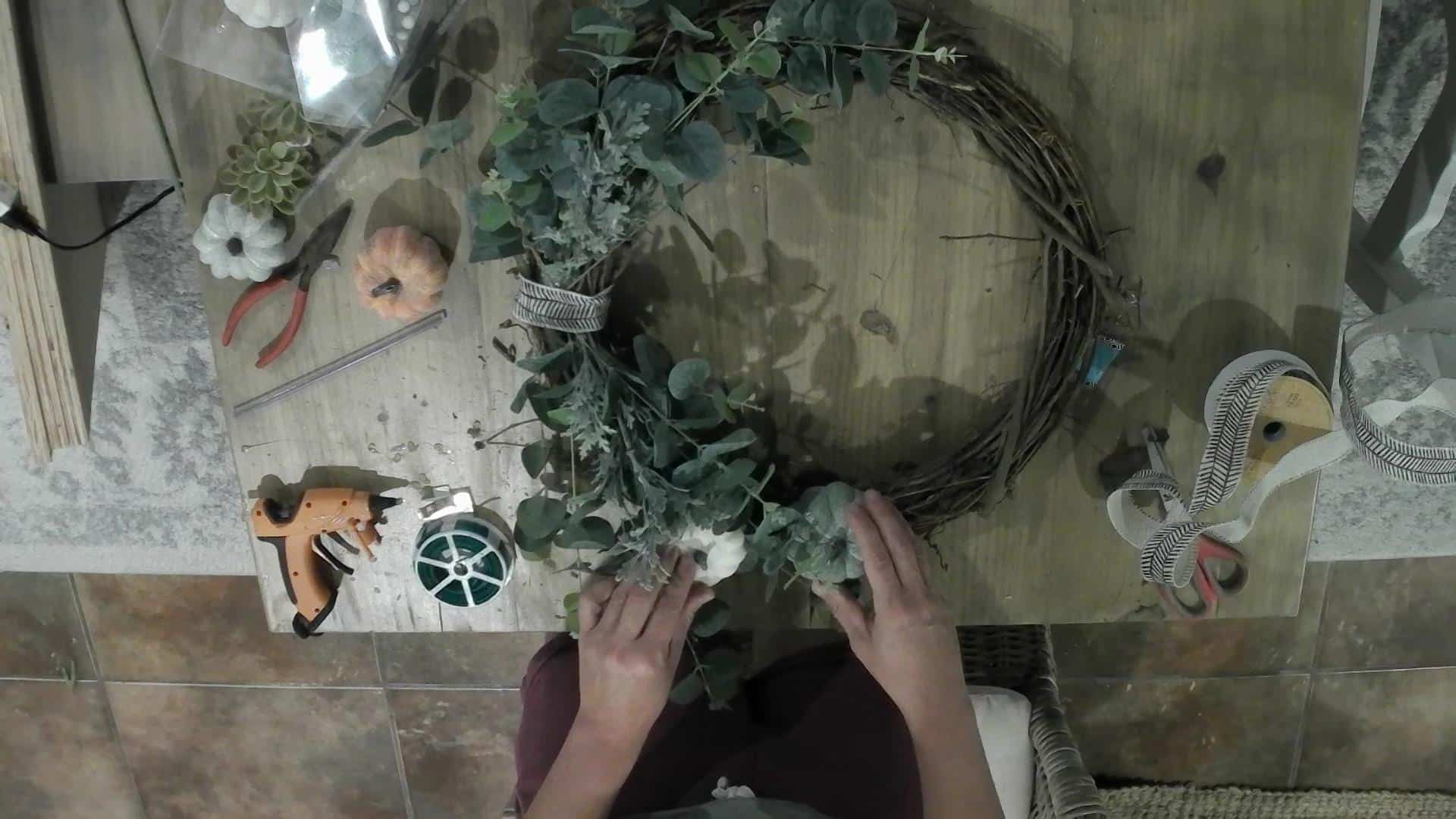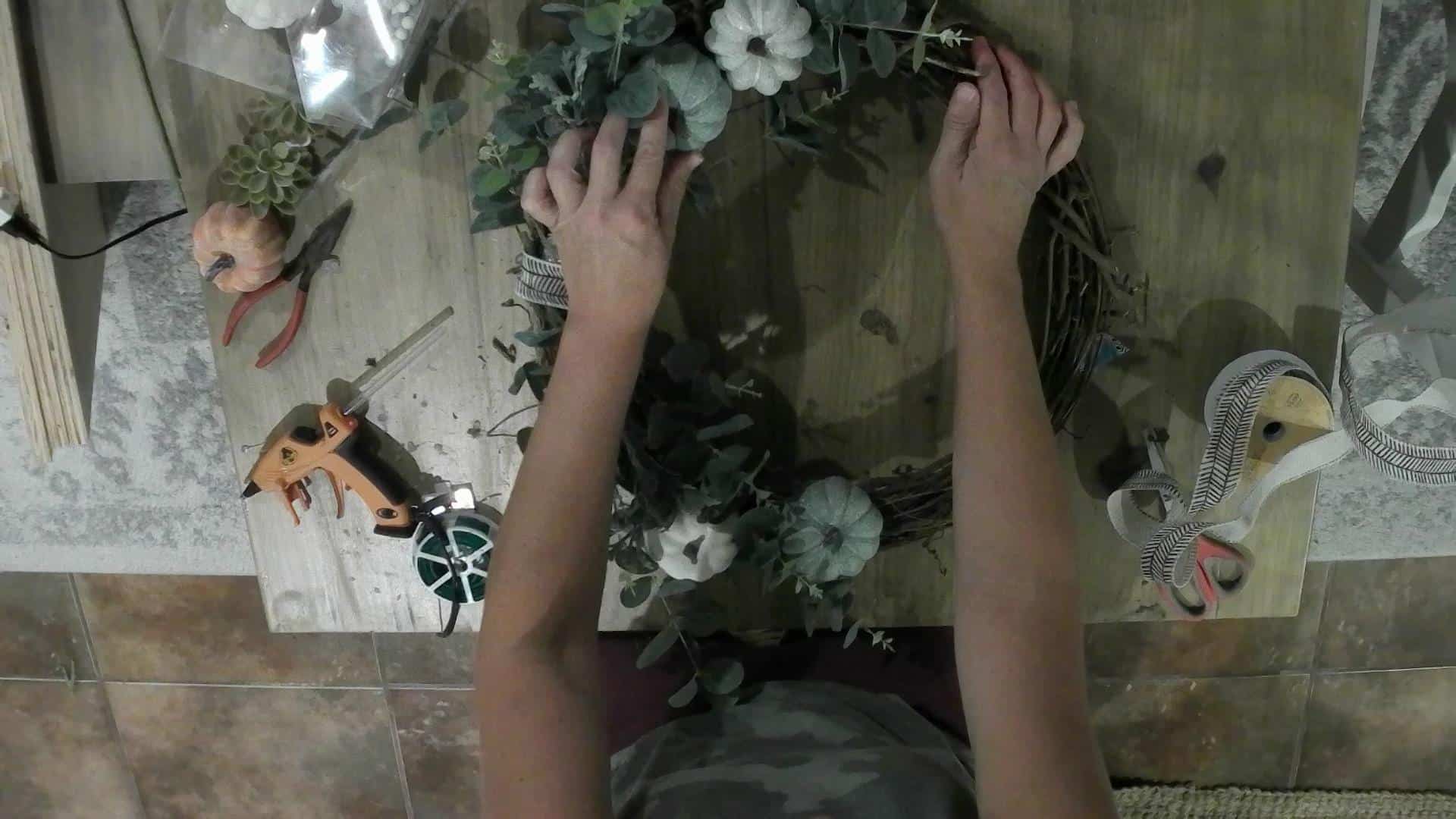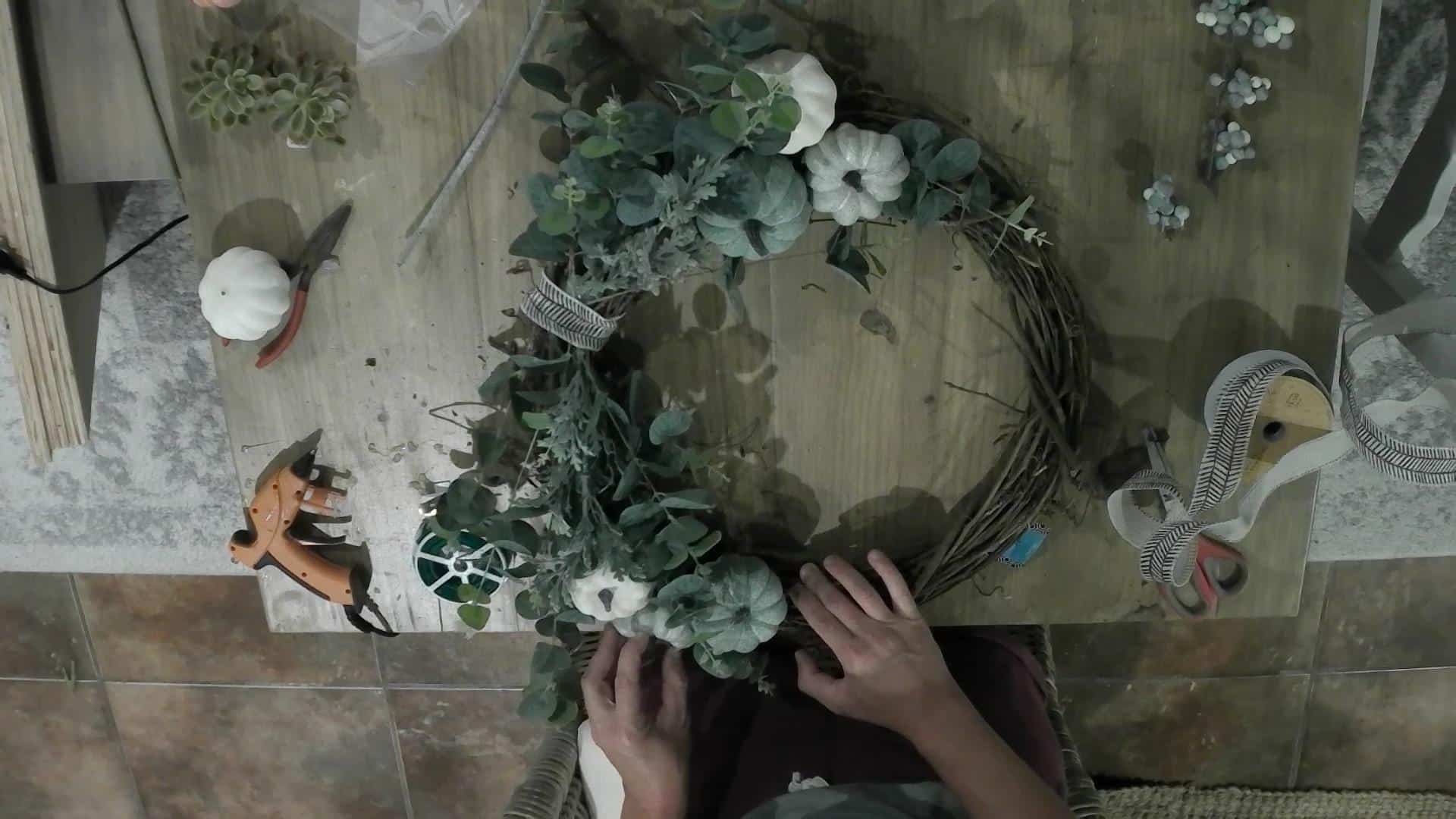 Oh man, I may be biased but I think it's looking soooo good! 😍
Last little tidbit, make that faux bow that I swear I put on EVERY dang wreath I make! 😂 I warned you that I can't break my old habits! I don't lie! 😂 I do think you could leave it JUST like it is in the above photo and it would be perfect, I am kinda wondering why I didn't! Lol!
I make this faux bow as you will see in my Christmas wreath from last year, and my spring wreath from YEARS ago as well! It's about the EASIEST way to ever make a bow.
Make a large loop, whatever size you want the bow, find the middle of the loop, and then make as many more loops as that same size. My bow is three loops obviously!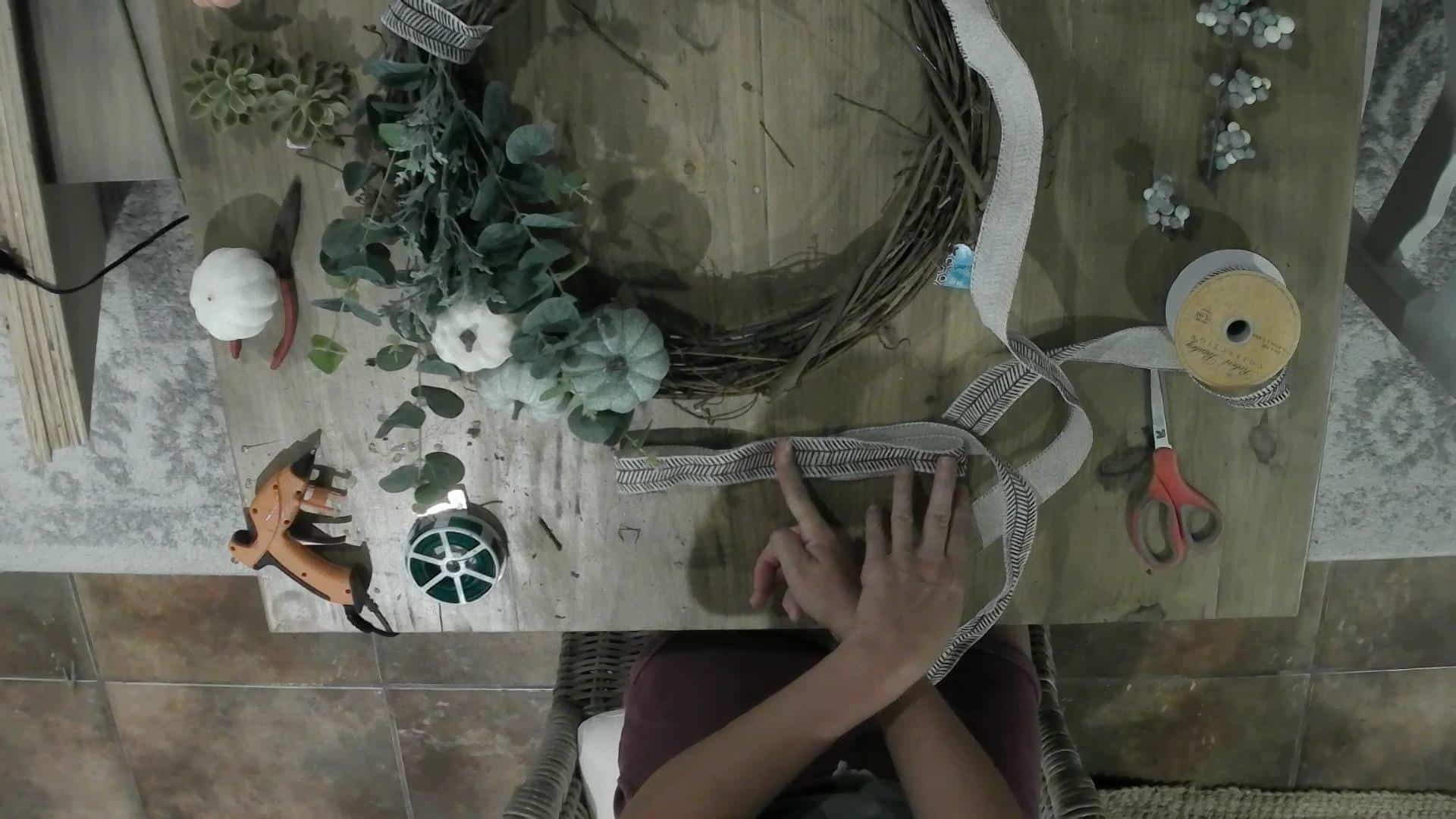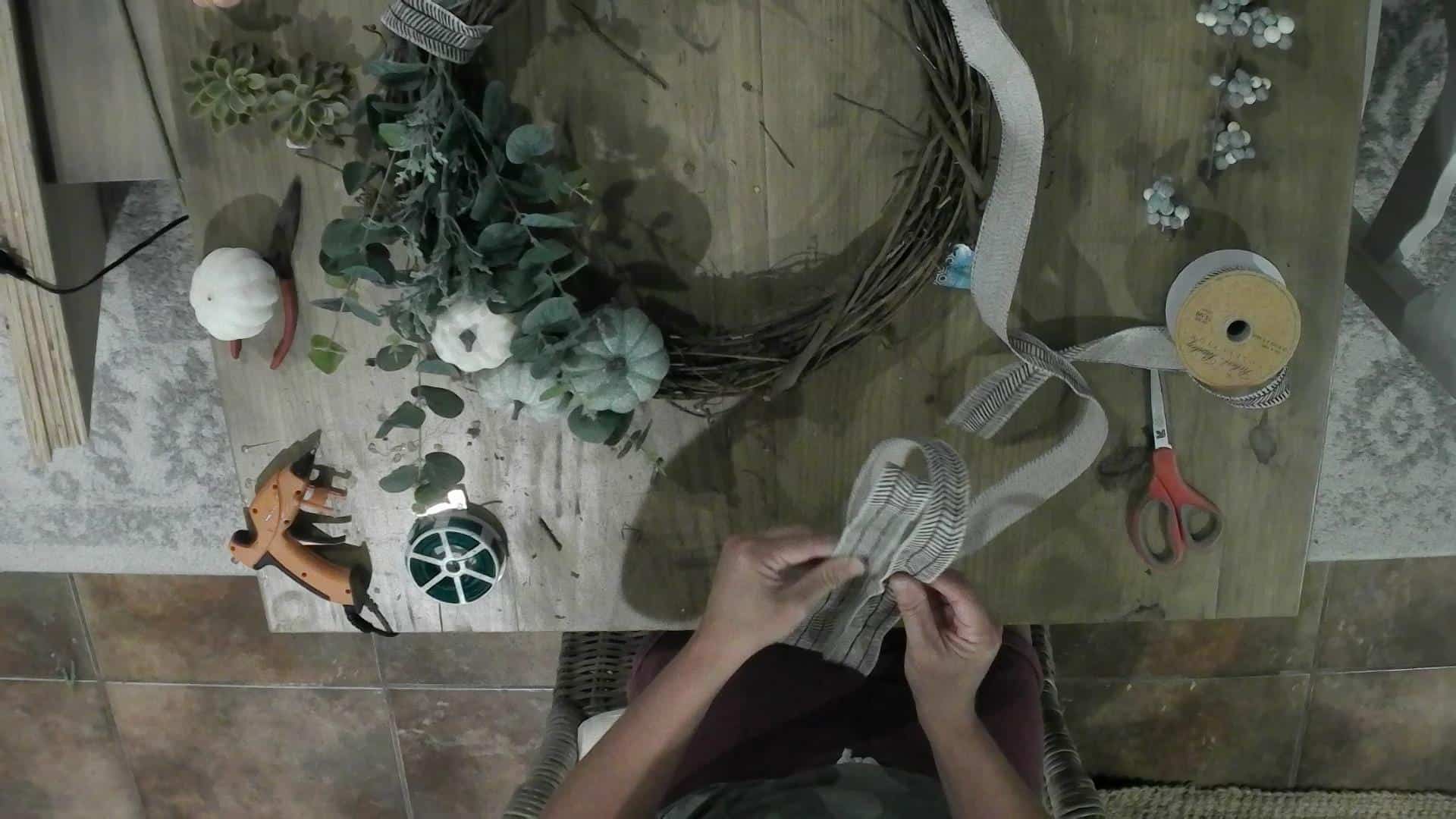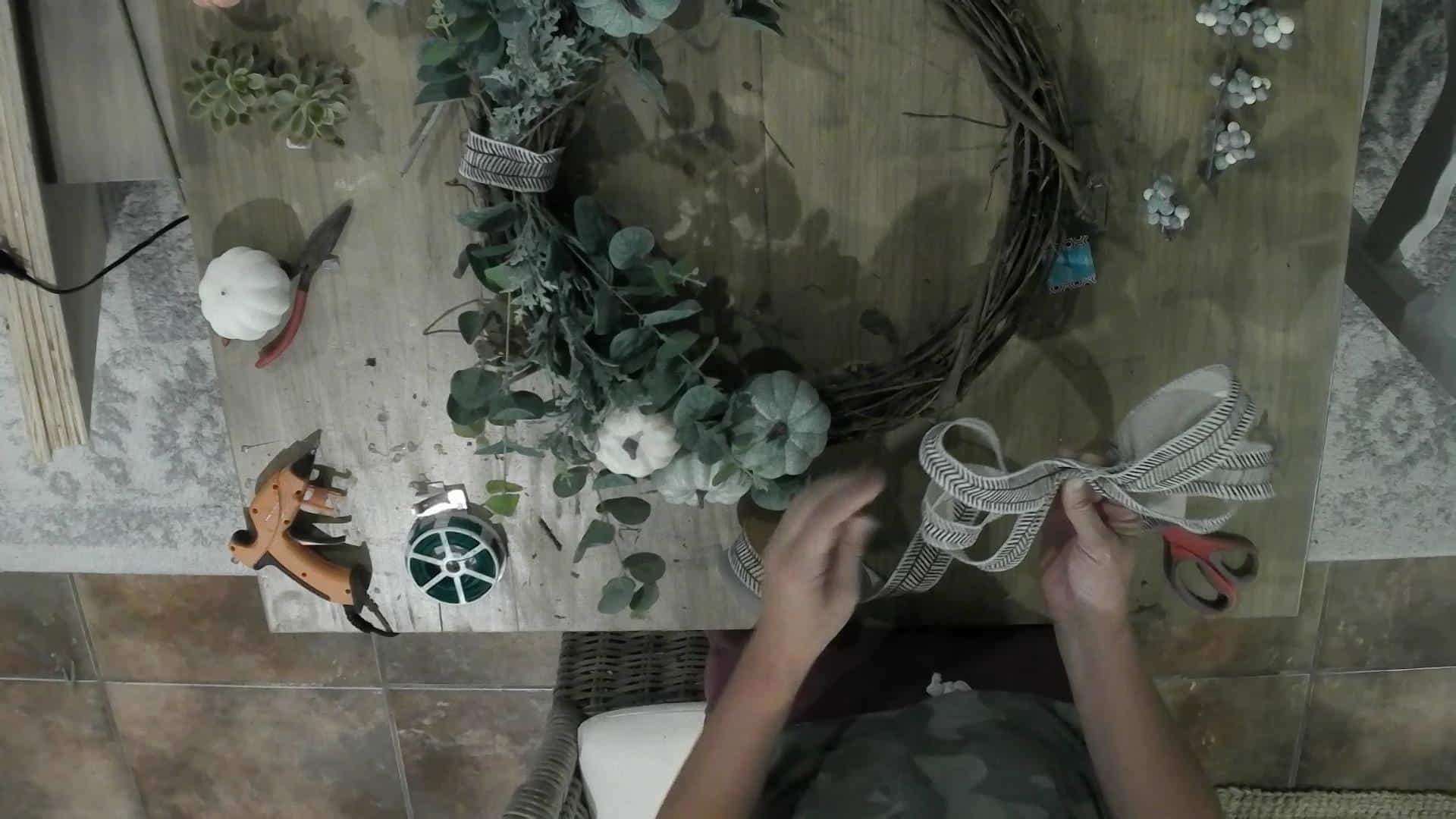 Cut the ribbon a little longer than needed for the bow to wrap around the middle, as if you tied it!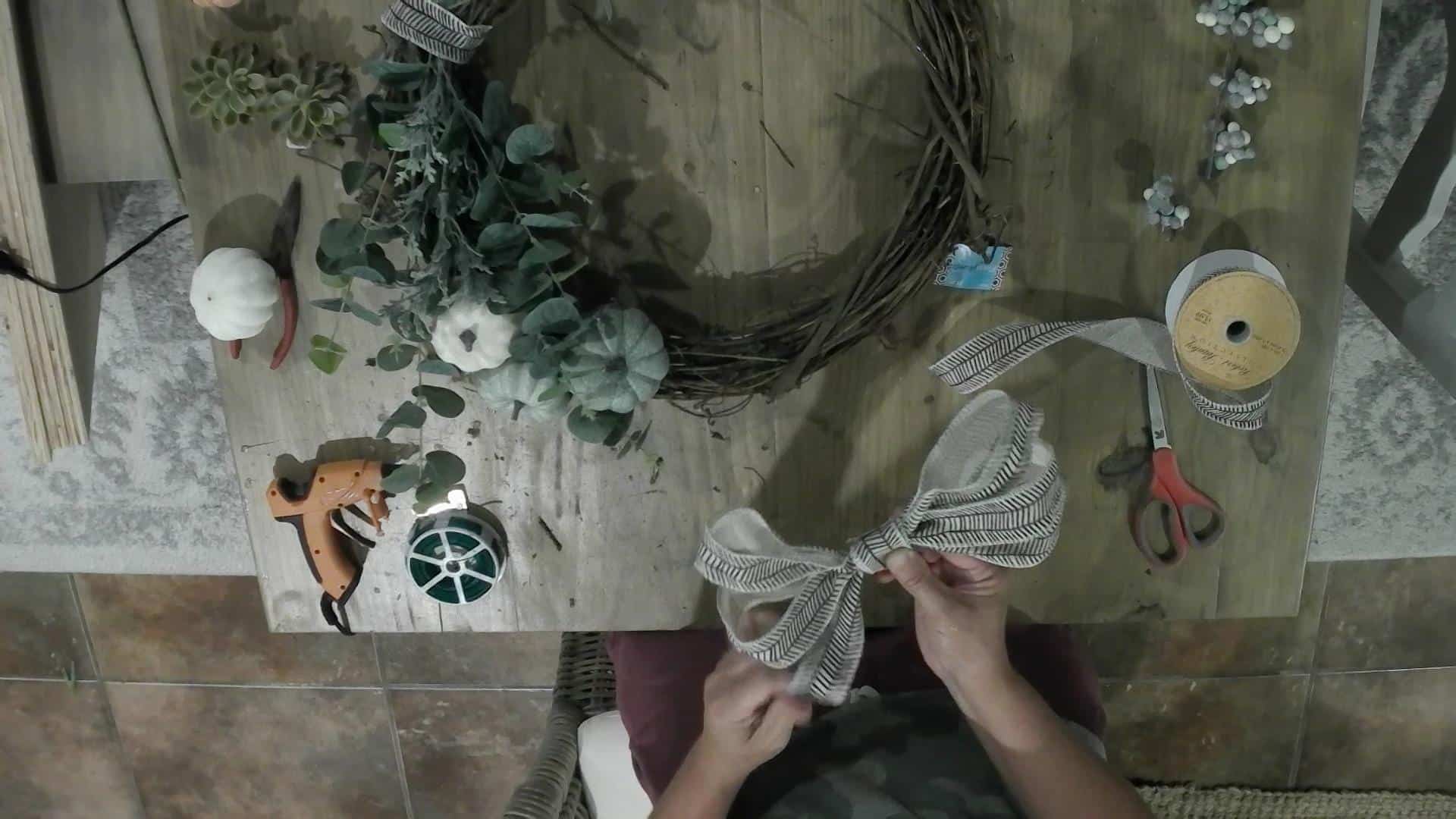 You will want to cut another piece of ribbon to be the tails of the bow…FAKE, FAKE, FAKE I tell you! LOLOL!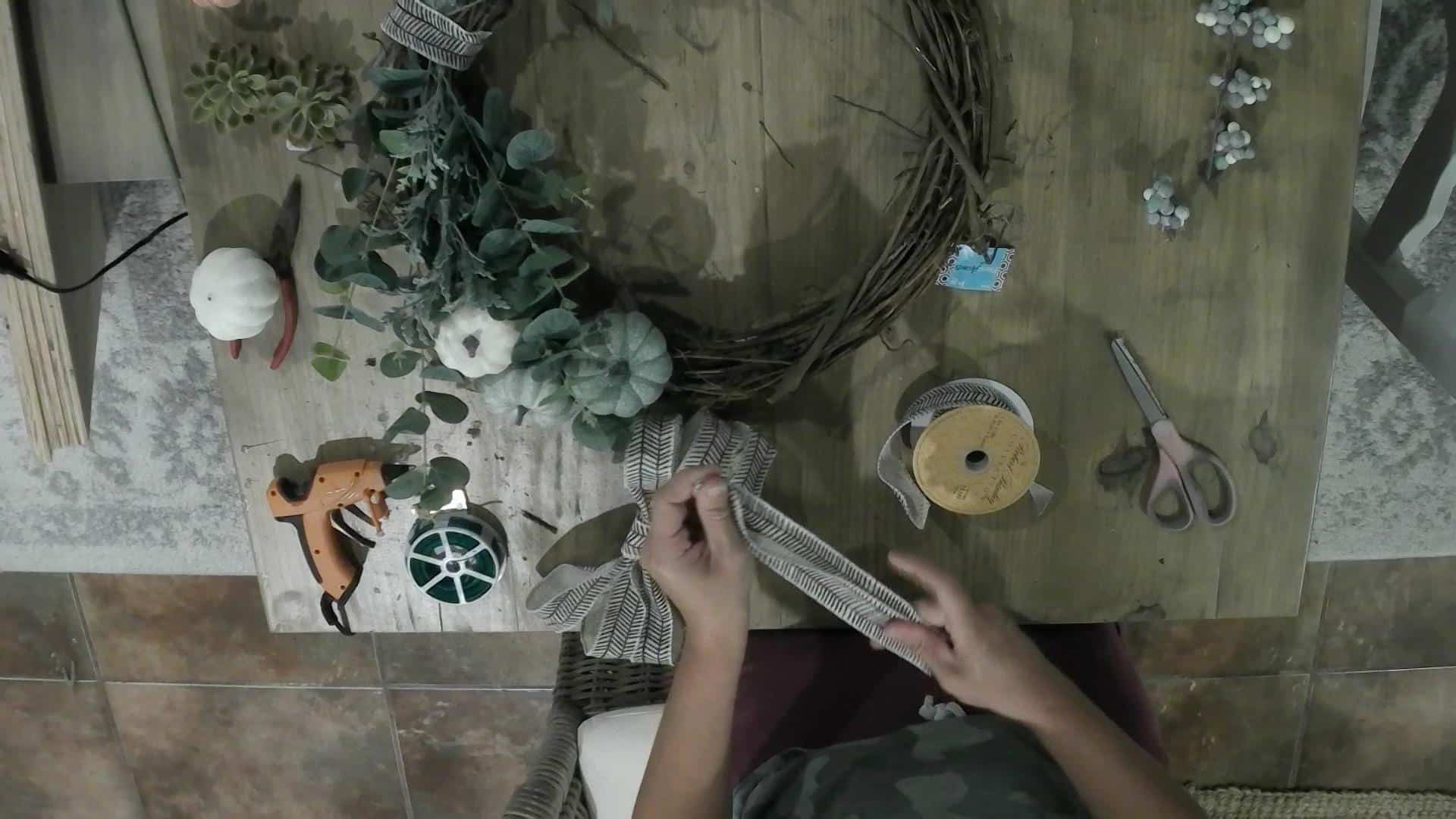 Hot glue it to the back of the bow.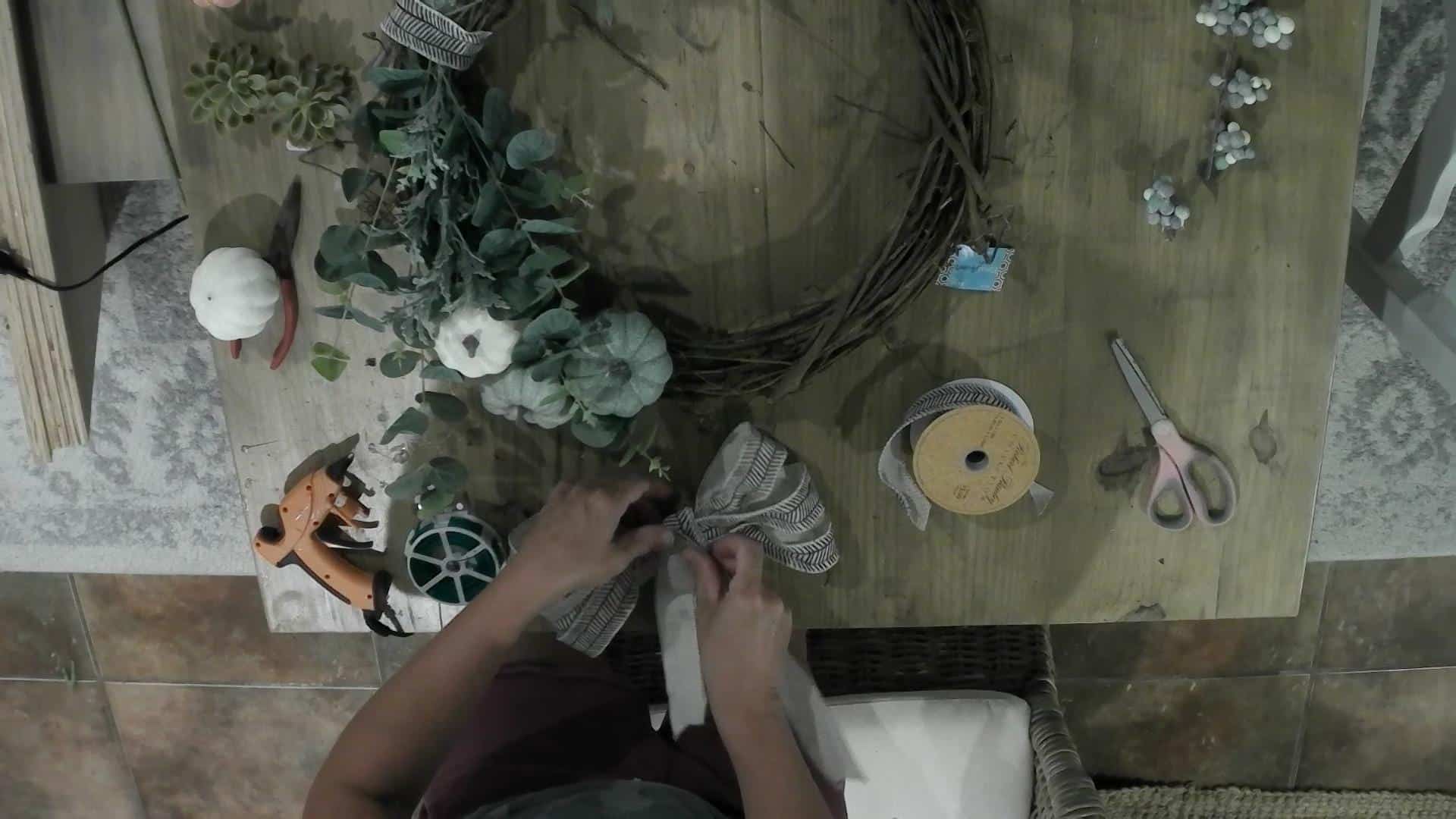 Attach the bow with hot glue to your wreath where you wrapped the ribbon earlier!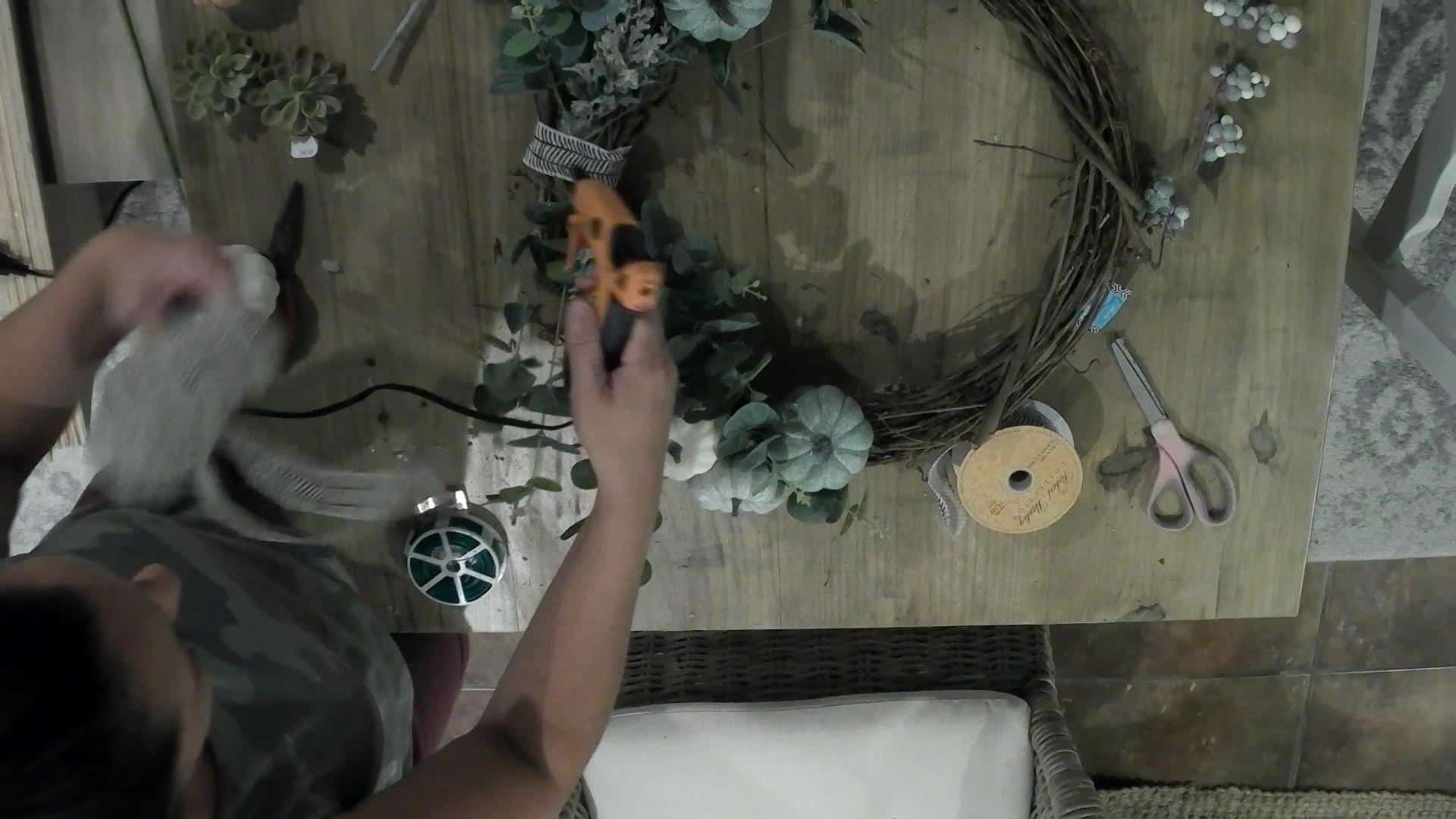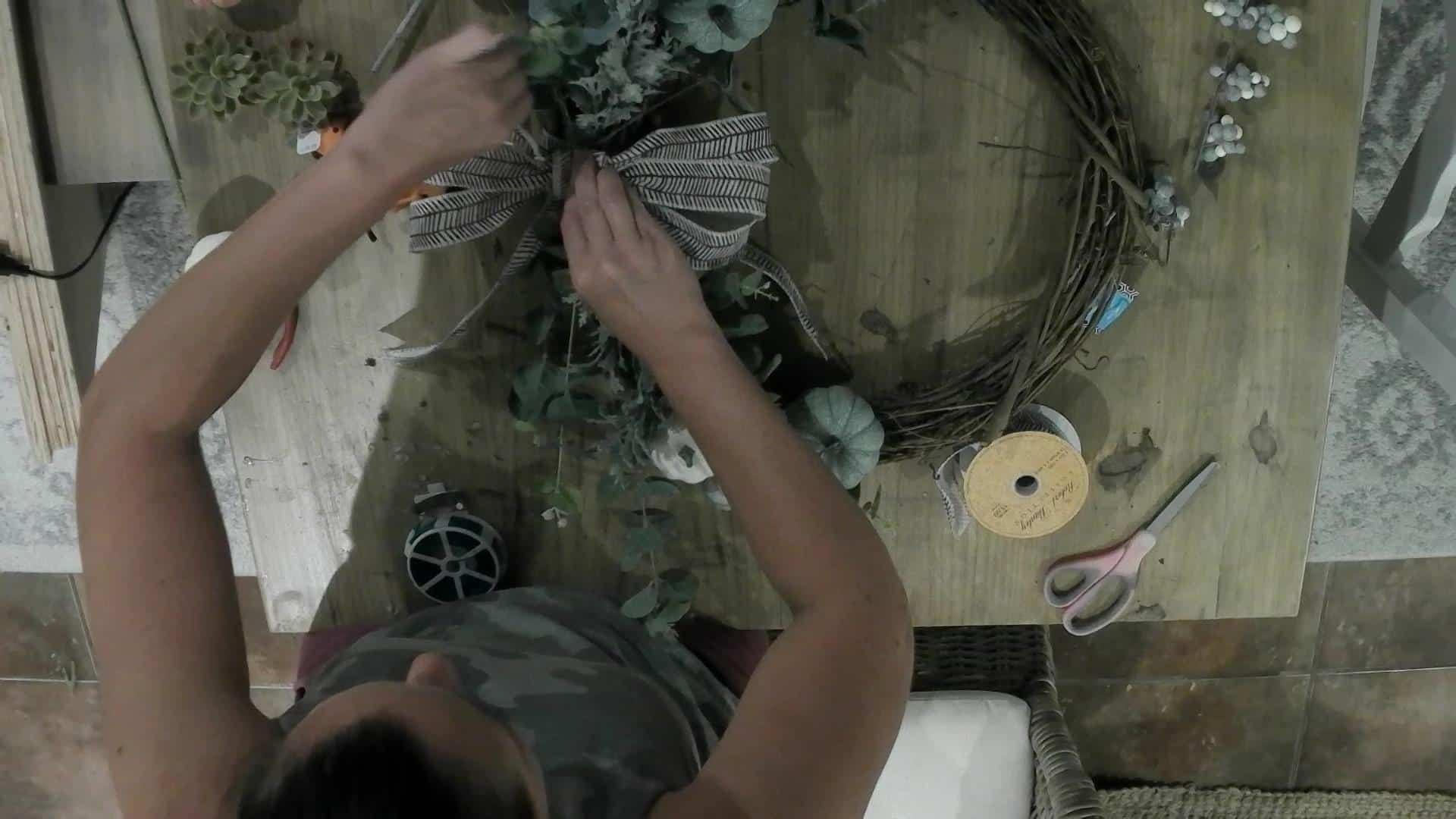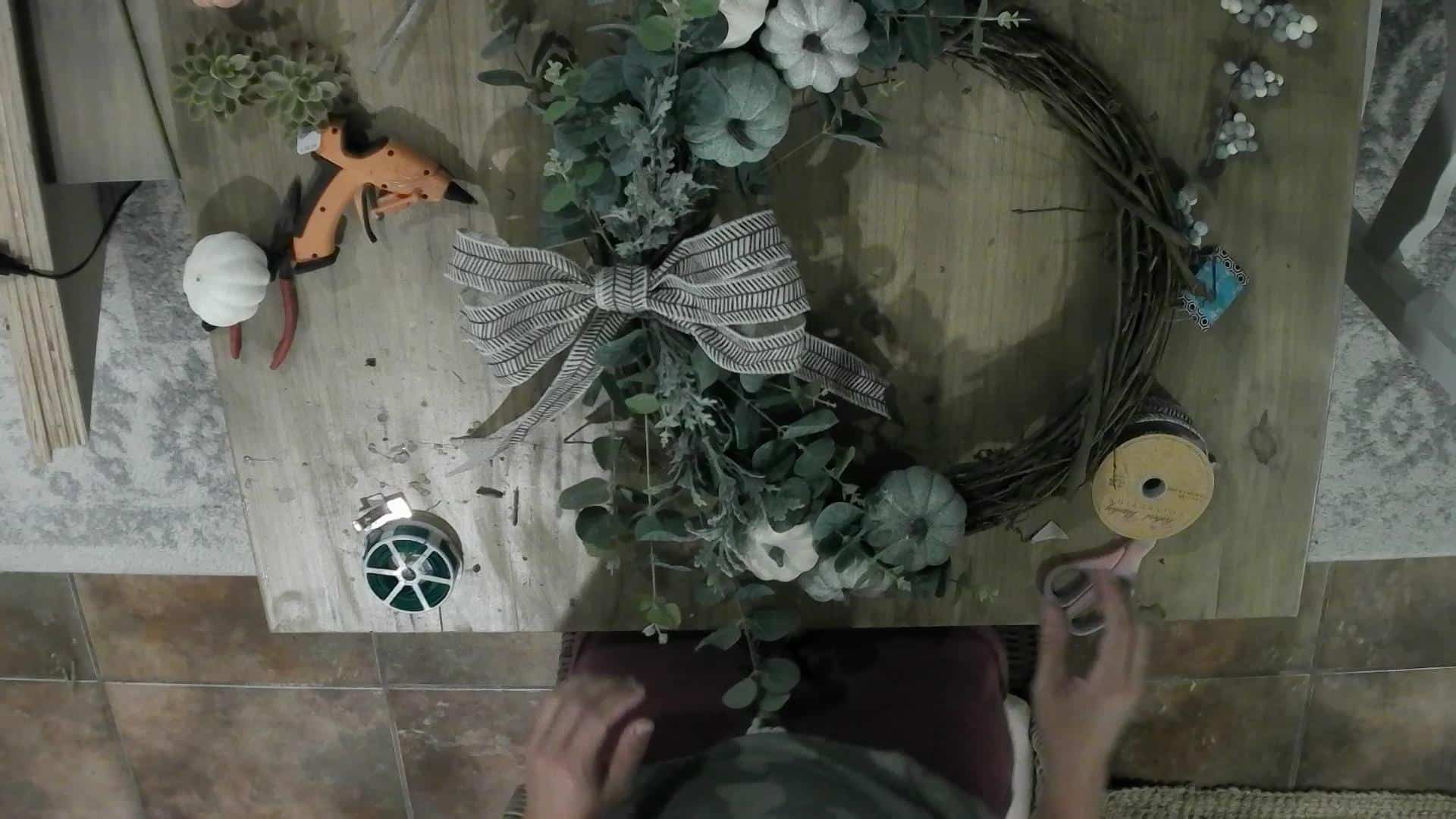 Boom, DONE!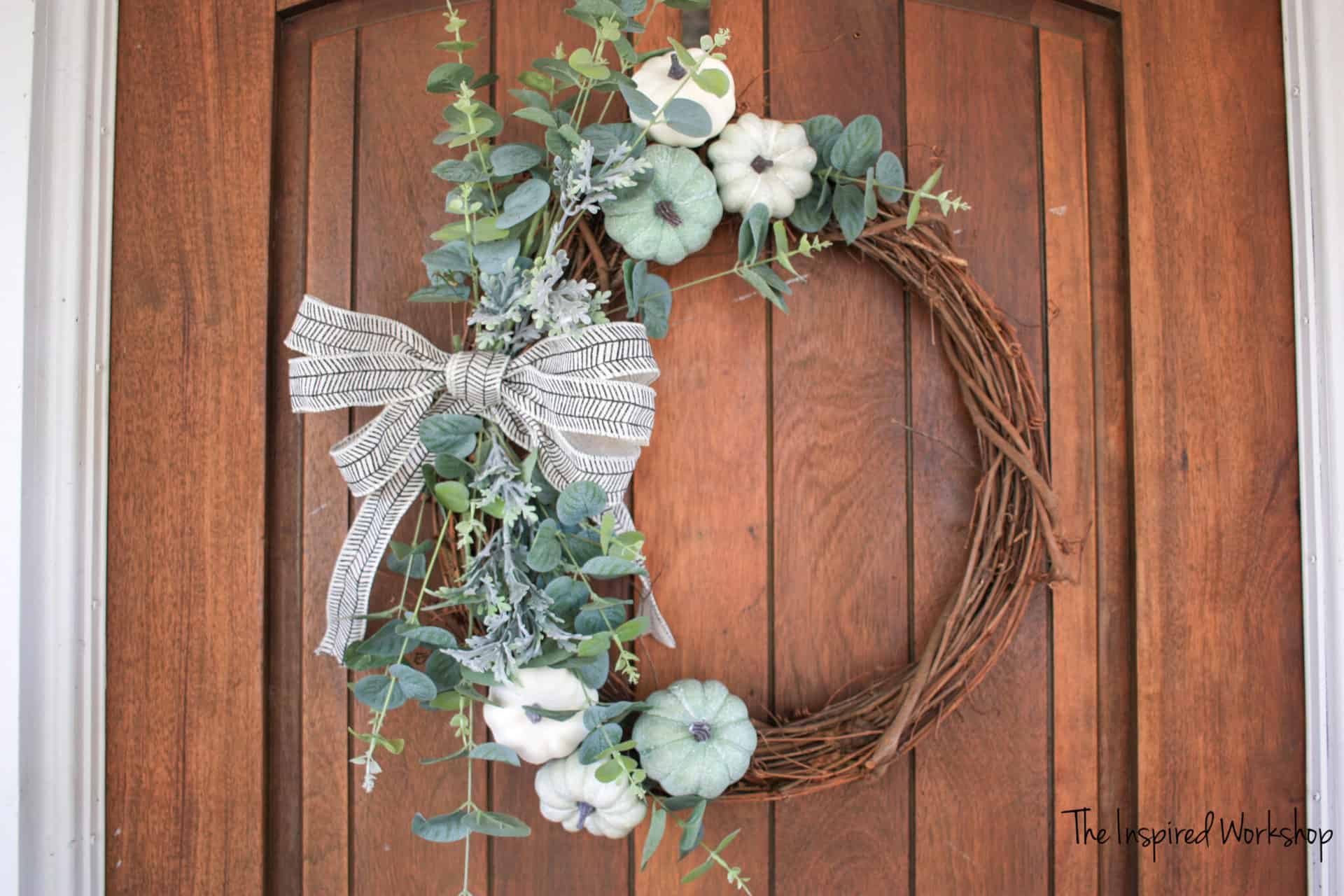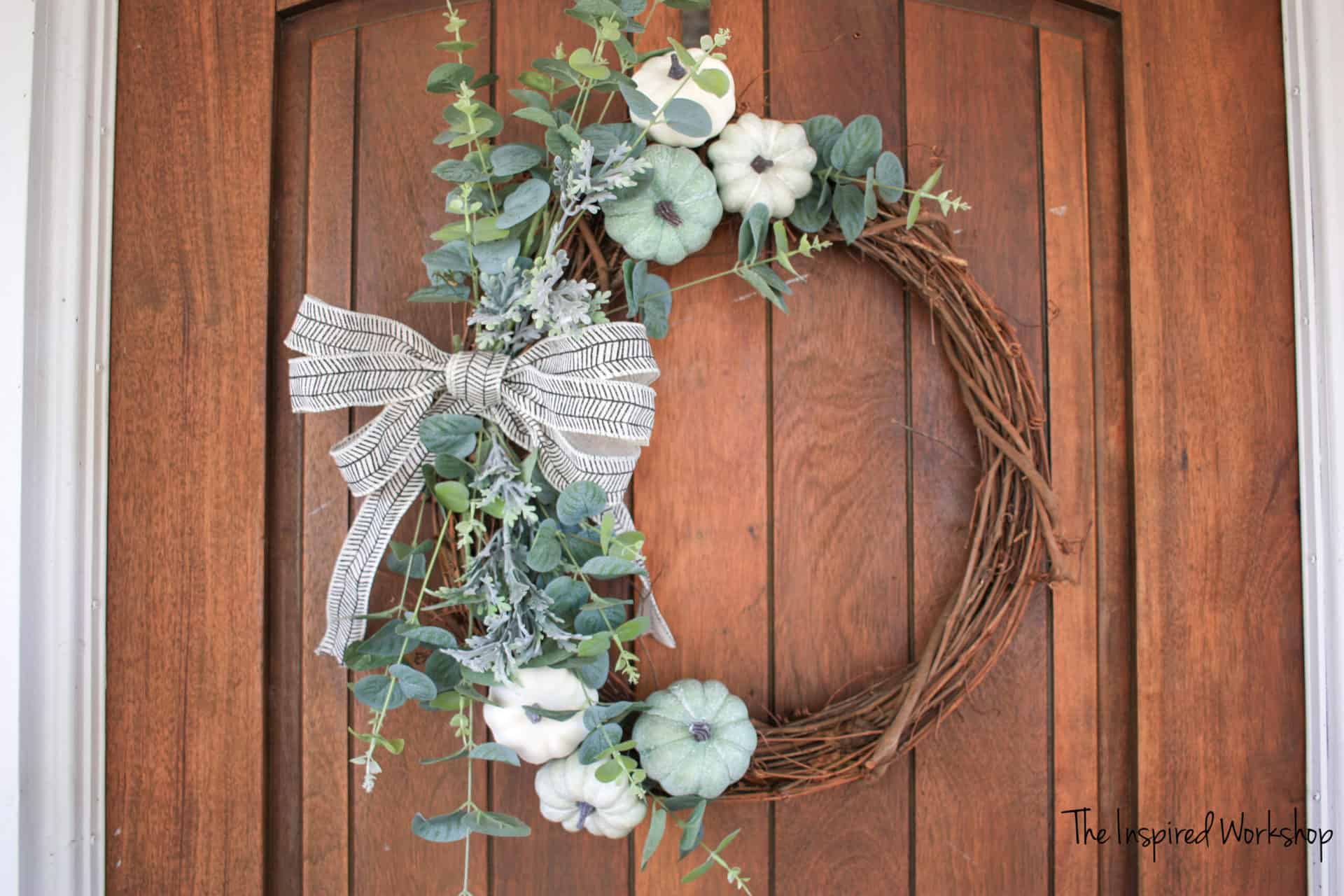 I love it! It is simple elegance and I am here for it!🤗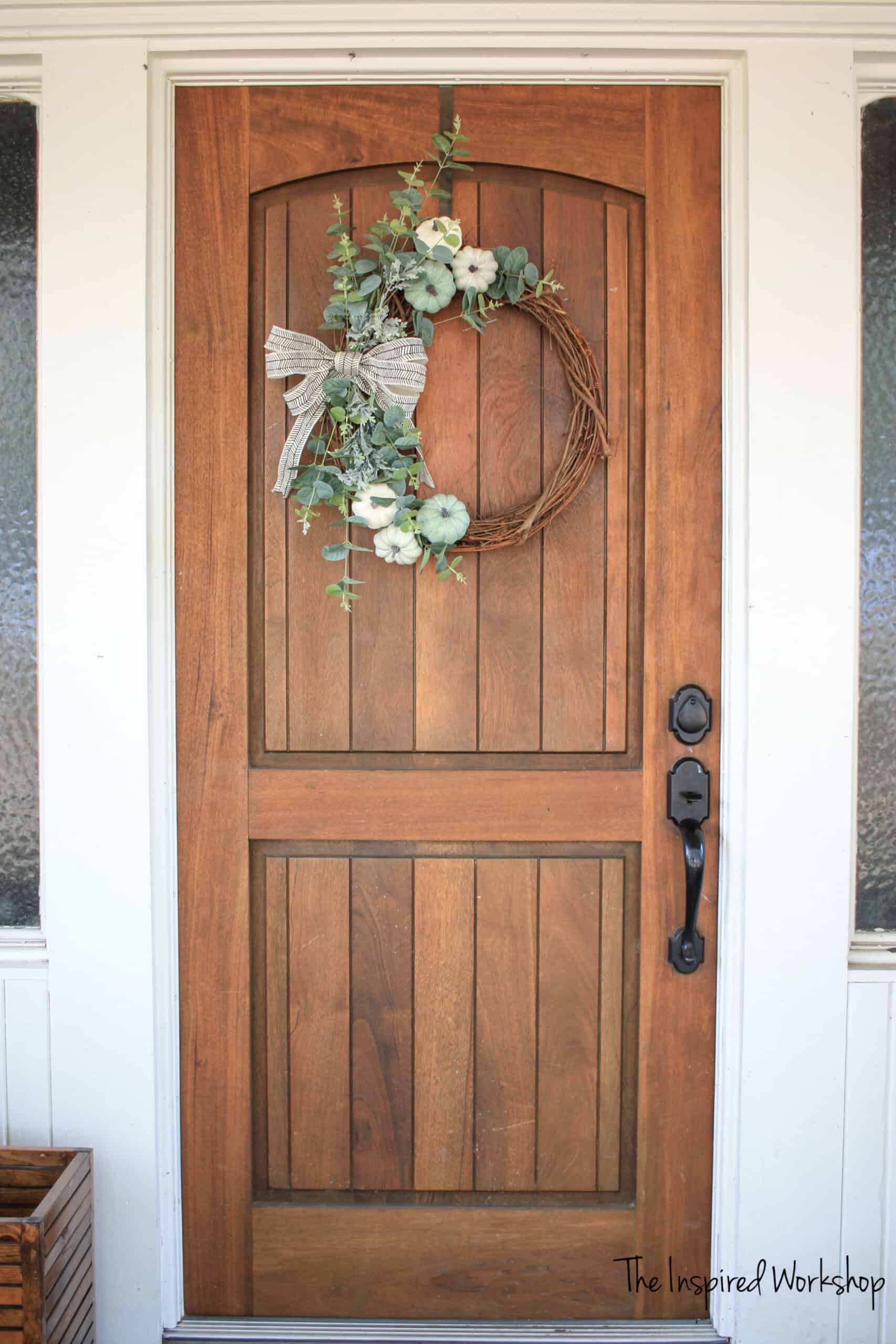 Now I just need to get some pretty plants in that empty planter!😂 I can't win 'em all Jack! Hope you like the new wreath! I'd love for you to share it if you do!😘
Thanks for stopping by! Have a good one!