This post is sponsored by Kreg Tool!
Hey there everyone!! I am so excited to share today's project with you all!! Once again I have teamed up with Build Something (now Kreg Tool) to bring you an awesome set of free plans… and this time it happens to be this amazing and EASY DIY faux fireplace…and not a moment too soon with the holidays right around the corner!🤩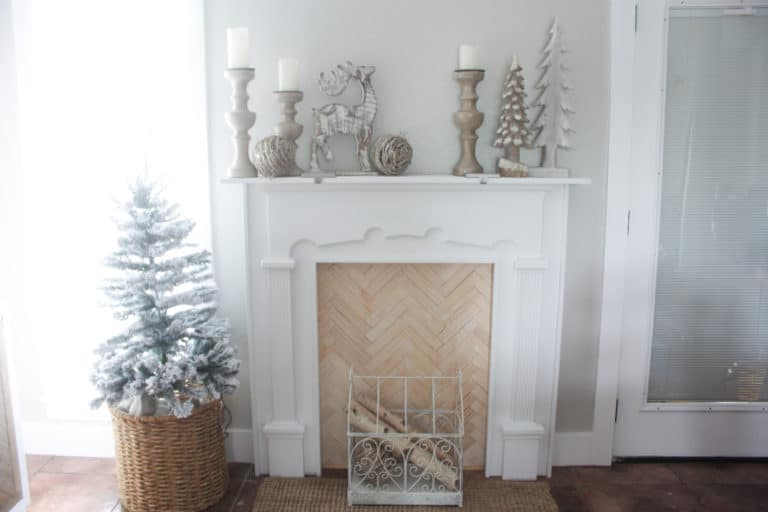 Just in time for the holidays, this fireplace is perfect if you don't have a fireplace in your home, or if you just want an extra one somewhere as I did in my dining room!! By the way, don't judge those stockings…I cannot find anything from our last house as far as Christmas decor…I'm hoping I just put it somewhere special so I wouldn't forget where it was!! Bwahaha!! That always happens to be the stuff I can't remember where I placed it!! I put a TON of stuff out by the curb and I am hoping my Christmas tubs weren't accidentally set out there!! 😬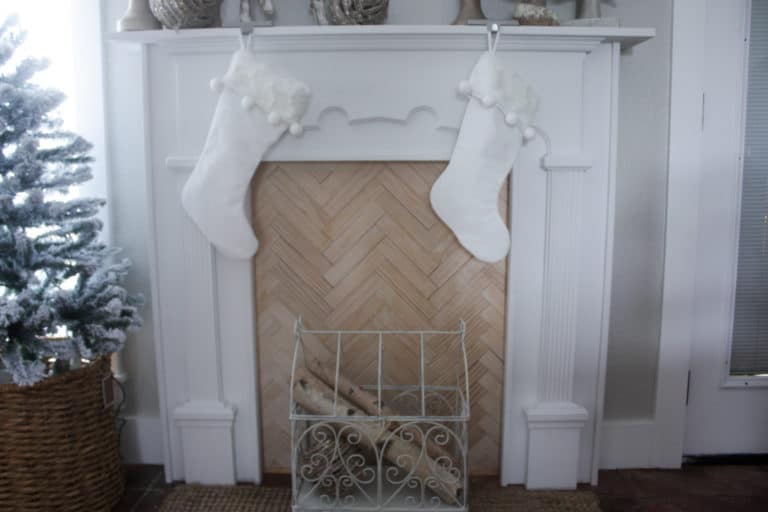 So, of course, you will have to hop over to Kreg Tool to get the full plans!! May I remind you that even if you aren't interested in building this adorable fireplace you can still hop on over to their site to get soooo many other great plans!! Build Something is now Kreg Tool, which is Kreg's website that is a one-stop-shop for amazing free plans from some of my FAVORITE DIY bloggers!! Plus YOU can add build plans that you would like to share with everyone!! It really is a wonderful website and it's brought to you by the best tool company ever!!😉 So make sure and stop by if you love to have an overflowing 'to-build' list as I do!! Lol!!
Here are a few more shots of my new favorite build!! Hehe!! I just love it!!!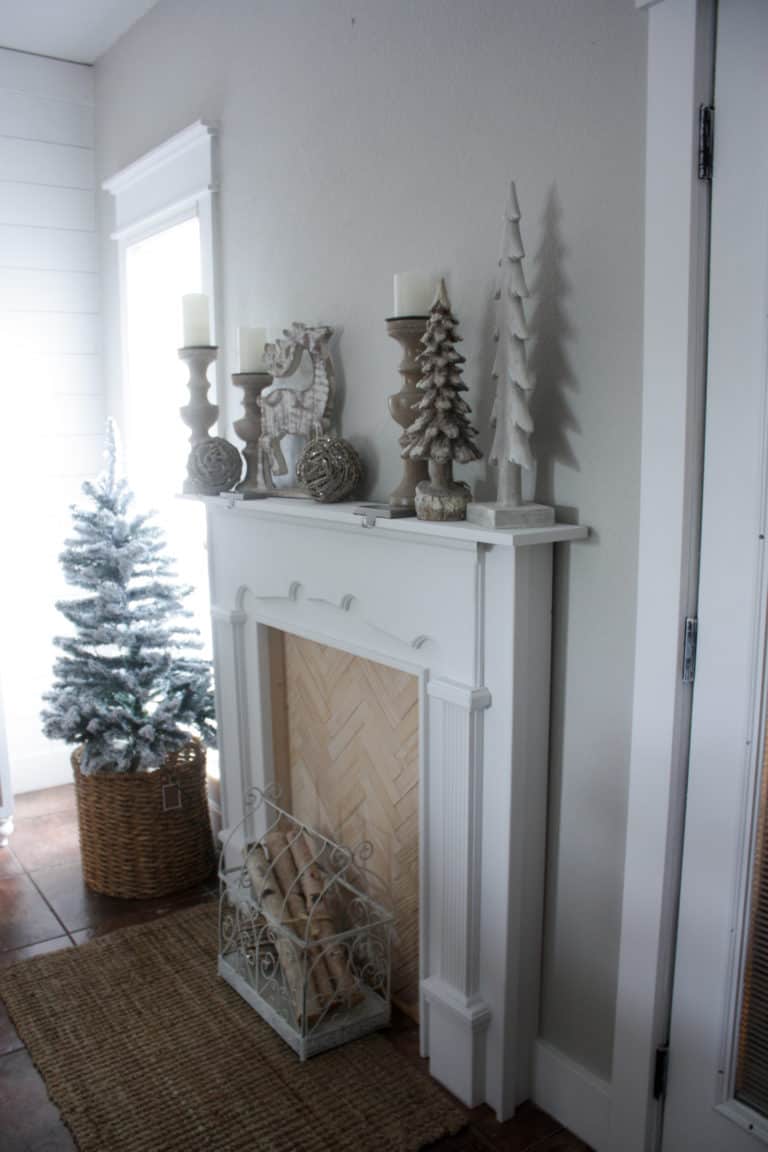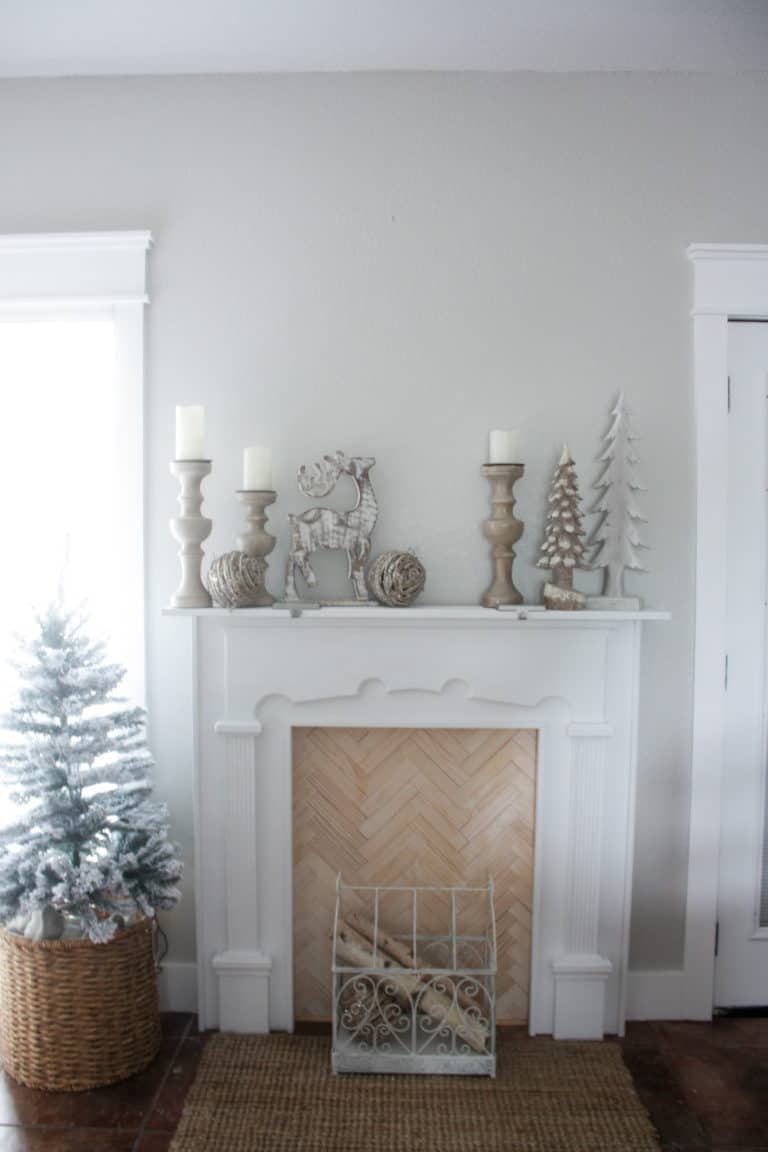 It is so gloomy here so getting good pictures of it seems impossible right now!! LOL! Maybe I will manage to update them when I have better lighting!!!
Update: I did take a few more photos for you all! This is my DIY faux fireplace when it is not holiday time!
Now here's the link to the plans!! Go get them and get them built today!!! Buildsomething.com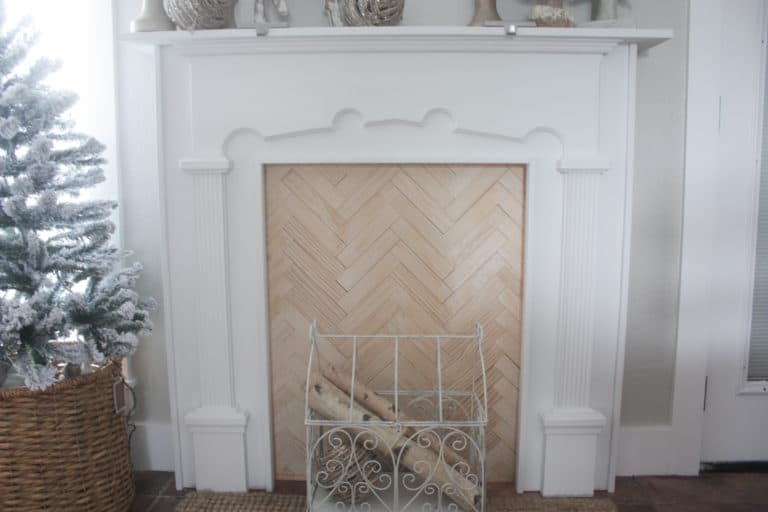 I'll be over here trying to keep warm with my fake fireplace, it's in the fifties here you know so I'm bundled up under a blanket!! Haha!! We don't even know what cold is, huh?! Enjoy this most wonderful time of the year, and hopefully, I will get some simple plans posted this week for easy Christmas gifts!!
Happy Building,
Cara