Hey there!! While trying to stay warm today, I am wrapping (no pun intended) up my Christmas Shopping and thought I would put together a small post on excellent, INEXPENSIVE Christmas gifts that you can still grab and have in hand by the 24th of December!!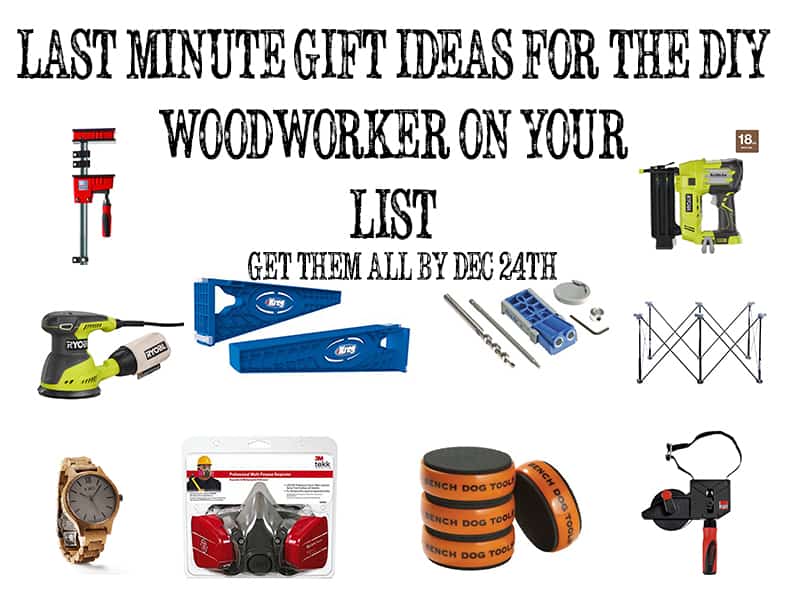 So, I don't know about you but I am a procrastinator!! Lol!! I would LOVE to change this about myself but hot damn some habits are hard to break!! Hahaha!! But since I am well aware of my weakness in this area, I am a Prime Member on Amazon, they save my butt for every birthday in this house, and Christmas is no exception!! Are you a Prime Member? If not, you can sign up to try Amazon Prime FREE for thirty days…
and guess what get millions of items shipped FREE and in only TWO days…so yep, you guessed it…just in time for Christmas!!
You can even give a Prime Membership as a gift to someone!!
***This post is not in any way sponsored by Amazon, nor have they paid me to say any of the things I am saying, although some links are affiliate links and I may make a small percentage of money from your purchase at no extra cost to you…it just helps the free plans be able to keep coming!! I just REALLY love being able to get my items fast, plus they usually have everything I am looking for without having to deal with traffic and people in stores!! Lol!! But a few of my items listed below are from stores!!
To start off, I of course, have to list some of my FAVORITE items that any DIYer would love to have!!
First one on the list is a Kreg Jig!! I think that deserves a big DUH!!! Lol!! I use my Kreg Jig on pretty much every build with the exception of a very small few!! It is the tool that I say allowed me to start building!! They have jigs to fit ANY budget too…I started with the R3 which is only 39 bucks and did everything I could have ever needed it to do!! I upgraded after about two years of using it and the K4 ($95.00) does have some great conveniences, but nothing the R3 can't do!! I hear the K5 ($124.00) is a little better than the K4 just because the wings help keep it from tipping over but I haven't upgraded to that one yet!! So you really can't go wrong with getting someone a Kreg Jig!!!
The next item is the Ryobi 18v Brad Nailer!! This tool is BOSS!! When I'm not using the Kreg Jig, this bad boy is in my hand!! I LOVE this thing and although it is one of the more expensive items I have listed…it is WORTH EVERY PENNY!!!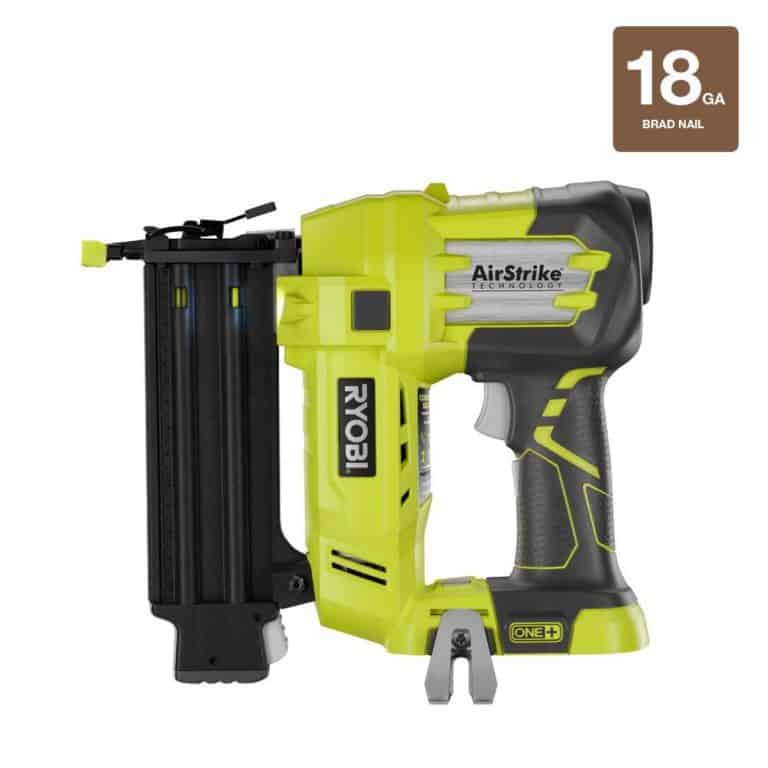 Ryobi Air Strike 18v Brad Nailer $129.00 (tool only)
Next up is something that is on my OWN list, and I am even purchasing this for some DIYers in my family…fingers crossed I receive at least one!! Lol!! They are the expandable saw horses called centipedes!! The idea is awesome!! I don't have a ton of room in my shop so I can't have a huge workbench that is always around when it's time to start building something, nor do I have room that I want to store a ton of saw horses either…they are bulky!! So, I'm always building on the ground! I would love to be able to pull these out, throw a piece of plywood on top and viola, a place to build…then scrunch them back up into the tiny bundle and store them!! Get them in time for Christmas if they are in stock at your local Home Depot ($50)!!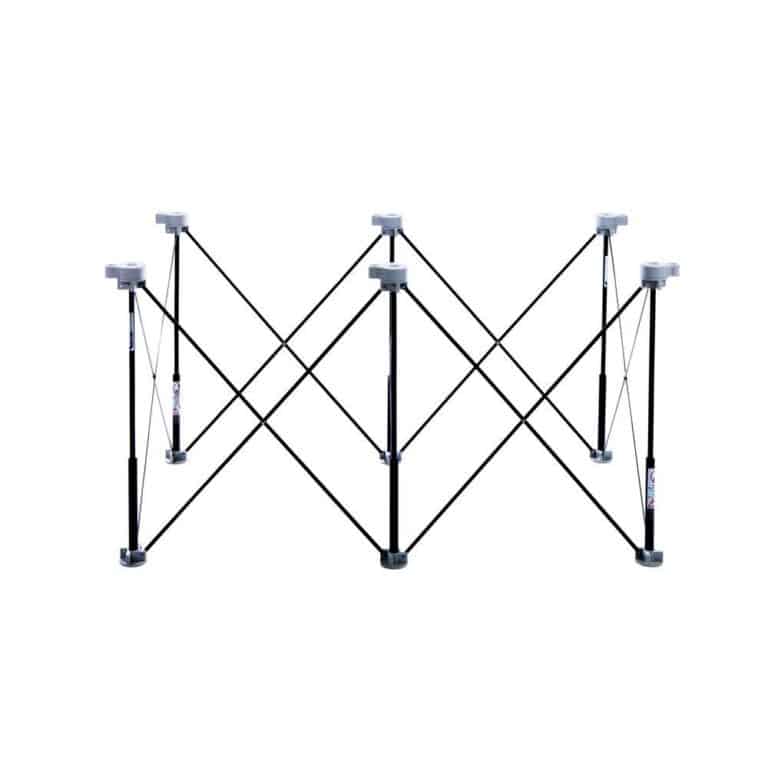 Centipede Sawhorse
Kreg has made the list again with all their new products that they just launched this year!! The cabinet concealed hinge jig, the drawer slide jig, and the drawer/cabinet pull jig are all MUST HAVES for any wood worker!! I am telling you I HATED drawers and hinges until I was able to get my hands on these!!! They are the best!! And if you order by the 22nd with Prime Membership they will arrive by the 24th!! And they are all under 30 bucks!! Woohoo!!

Another item that is on my Christmas list is the Home Right Sprayer and Spray shelter! I love spray painting much more than hand painting, and to be able to use my paint I already have on hand, or am able to get custom mixed would be much easier and cheaper than trying to find spray paint in the colors I need!! Plus to not end up with a white patio because I thought my butcher paper was large enough to cover the overspray but found out when I moved it that it was not, would be great!!! LOLOL!!!

Speaking of spray paint though… I would be happy if someone just filled the bottom of the tree with cans of Linen White Chalk Paint by Rustoleum!! This stuff is amazing and I can't get enough of it!! I keep buying every can that my Wal-Mart and nearest Home Depot have, and then I find another project to use it on and need more!! Lol!! I LOVE this stuff!!! The best thing about it is you can sand it…I know, revolutionary!!! No more drips that you can't fix!! (I mean, if that happens to you…it doesn't to me!! Bwahaha!! Yes, yes it does!!!) Pick it up at your local Home Depot or WalMart for $6.50 a can!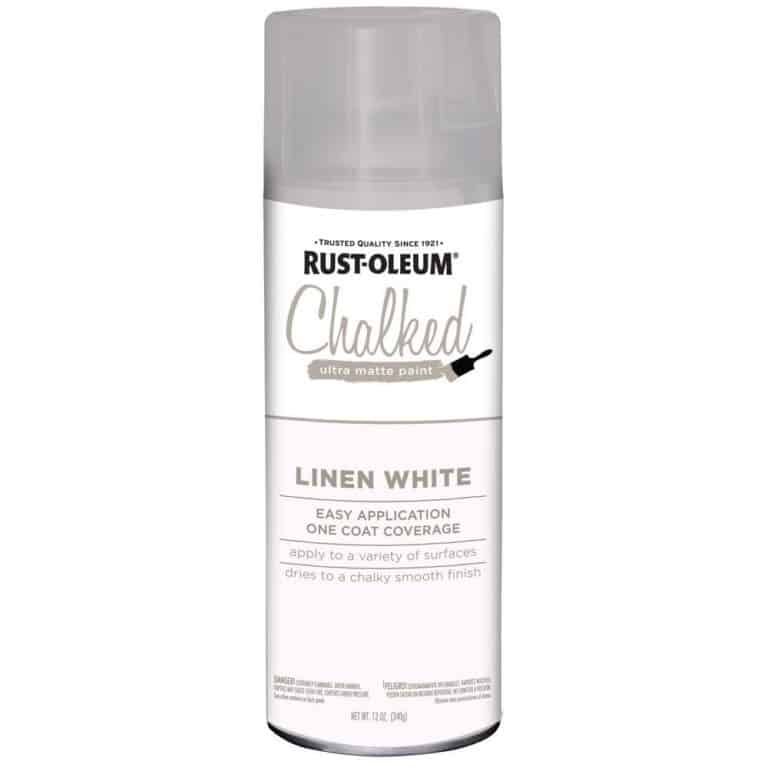 Alright what about something else great for the DIYer in your life that is under 30 bucks but amazing? How about the Ryobi corded sanders!! I have a mix of one battery operated Ryobi sander and two corded Ryobi sanders, and I usually opt for the corded unless I am sanding outside of my shop!! They are powerful little fellas without the worry of having to charge batteries!! But I will admit, for the times I do have to sand outside my shop it is really nice not to go looking for extension cords!! But there again, depending on budget, the corded option is fantastic!!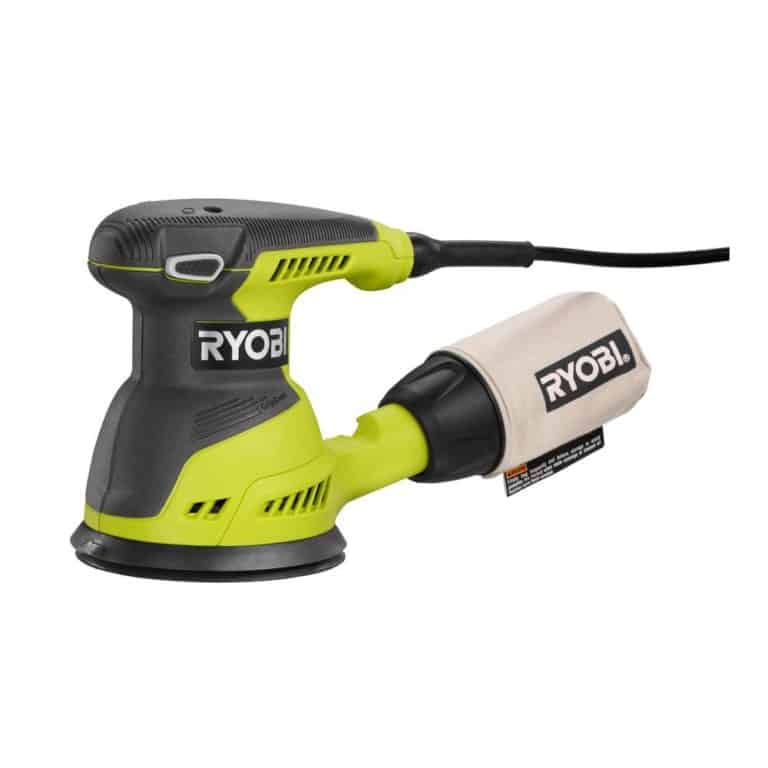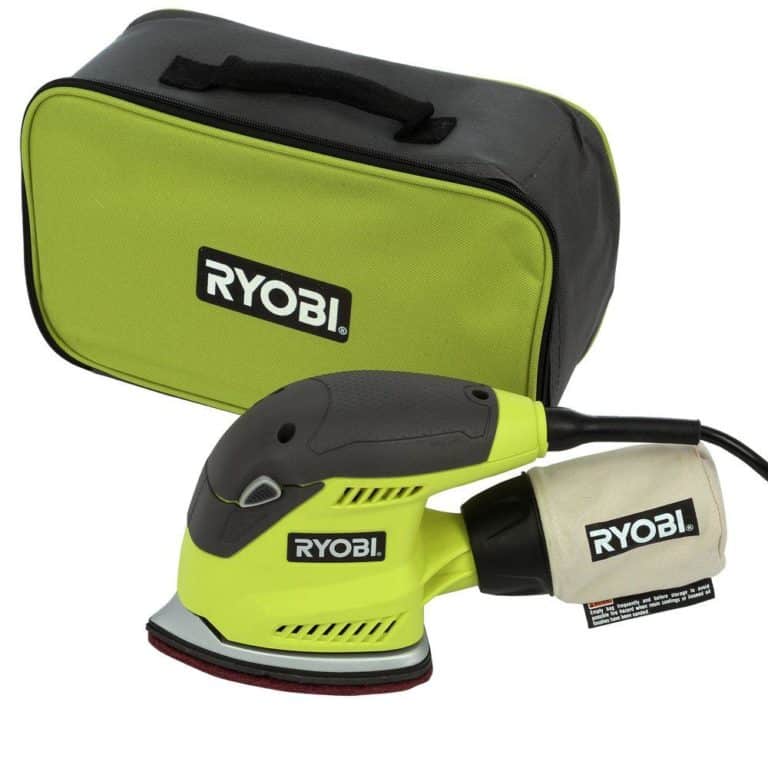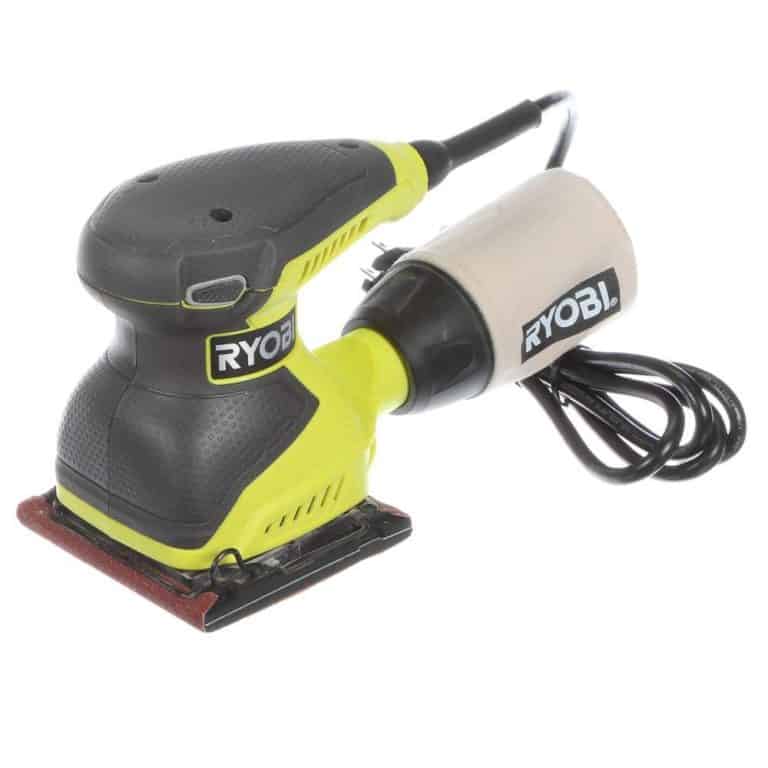 Ryobi Sanders
Okay, this is one that it doesn't matter what set up someone has or how many tools they have…you can NEVER, ever have too many clamps!!! There are Kreg clamps ($30 ea.) that help with your pocket hole joinery, or there are large clamps ($45 ea.) for gluing up a table top, and then there are more specialty clamps like strap clamps ($25)!!! You cannot go wrong with clamps I tell ya!!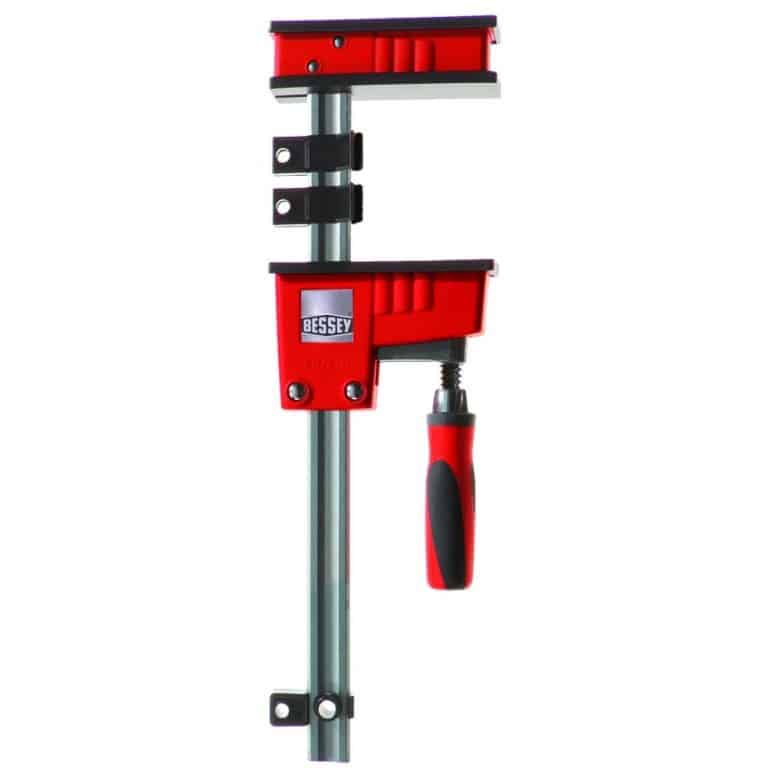 Bessey 50 in. Parallel Clamp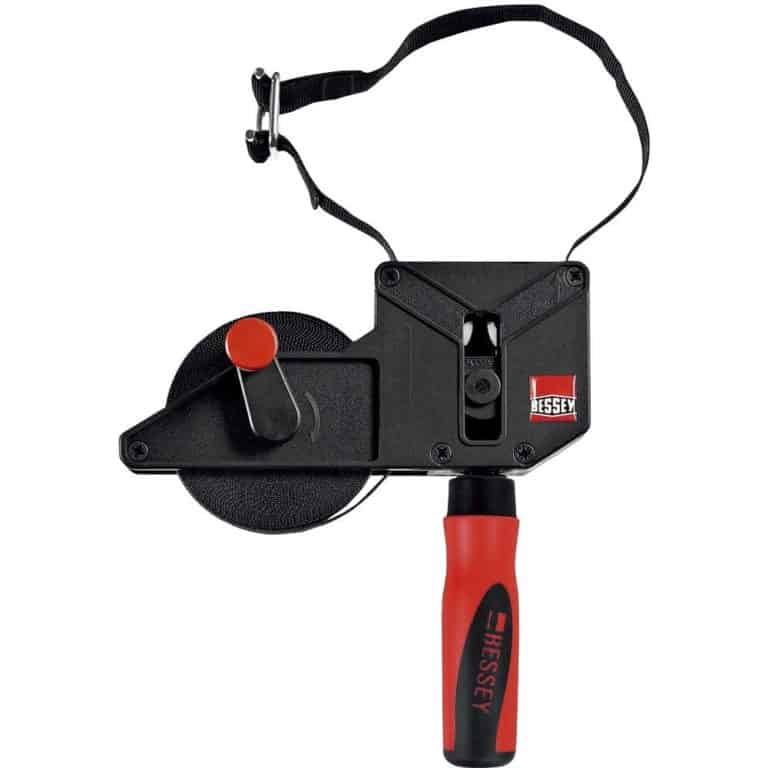 Bessey Strap Clamp
Now another practical item on the list is a respirator, everyone needs one of these whether they think so or not! We only have one set of lungs, let's keep them healthy!! Now there is the normal respirator by 3M ($35) which I have…and then there is the new cooler version called the RZ mask ($35) that I am dying to get my hands on!! I think my respirator is a little bulky (which is pretty much the only complaint) and would love to have a sleeker, less bulky option that still filters out all the bad!! RZ mask has stepped up to the plate and I have heard great things about them, but never tried them myself!

A yeti (or similar) tumbler to keep that coffee hot while working in the shop! They can range anywhere from $15-50 depending on brand! We have artic ones that work fantastic!!

Bench Cookies ($10), I just came across these and am so excited to give them a shot!! They lift up your project and grip it so you can finish or even route on the piece while sitting atop the bench cookies!! I opted for the additional Cookie cones ($7) as well after reading reviews!! It's items like this that I LOVE to receive even though they are dirt cheap, they are some of my favorite things!!! That's right Oprah, I have my favorite things too!! Bwahaha!!! I just wish I had the $$ to give them all away to hundreds of you!! 🙂


Now every once in a while even us woodworking ladies like to get out of our sweats and go somewhere!! Here are a few things just to make a lady feel great!!

Lenny and Eva Bracelets ($55 for both), you can pick them up at a local boutique, just head to their website, lennyandeva.com and find one near you, and grab a leather cuff and sentiment that describes her best!! I LOVE my Lenny and Eva bracelets and actually bought them as gifts for my children's teachers this year!!


My all-time favorite face care kits by Evan Healy ($30) are sure to please! They offer a variety of kits based off your skin type and needs, they are made here in the USA and are completely natural!! I now enjoy cleaning my face each night! Plus, they say the kit only lasts two weeks, but they have always lasted me at least a month, if not 6 weeks! And they sell all the parts of the kit separately in large bottles but I always just buy the kits!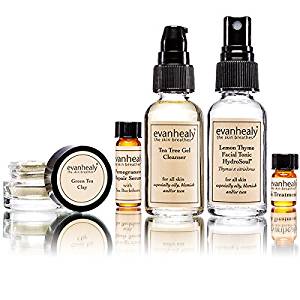 Evan Healy Face Kits
Another thing I love, that even Liz Marie (you know the ever so famous and amazingly talented Liz from Liz Marie Blog) even complimented me on at Haven, is this Jack and Chris purse! It is made of rough, unfinished leather and is only 110 bucks on Amazon! I LOVE this purse! I can fit my laptop in it if needed, it comes with a really cute little pouch to keep things in that you don't want getting lost inside your purse, I now have another on my list for Christmas, and it is actually only 75 bucks!! And for the price, for real leather…it can't be beat!! Plus, you guessed it, Amazon can get it to you in time for Christmas!! Make sure and check out their super cute wallets as well…which they make for men too!!

One last fun thing that can't be beat is a Jord Watch!! A tad bit more expensive but, I am swooning every time I see someone else get one of these beauties!! It's on my list and if you order within the next two hours you can get it guaranteed before Christmas!! Amazon has a few versions that look similar for a little cheaper too! Just search wood watches on their site!!
Jord Wood Watches
Well, there you have it, just a few fun items to possibly help you narrow down your list if you are a complete procrastinator like myself!!! I hope your holidays are the merriest they can be, no matter what you place under the tree!!!
Lots of Love,
Cara