Hey there! I would like to welcome you to the 1st day of my 25 Days of a DIY Christmas!! I am so excited to bring you a new project every day this December, until Christmas Day! There will be gift ideas and decor items galore, I hope it helps you in some way this Holiday Season! The first project is a DIY Advent Calendar! It is easy enough, you can start it and finish it today and not miss but a couple of days in the countdown because, update, I have had technical difficulties and now, my 25 days are running LATE!🙈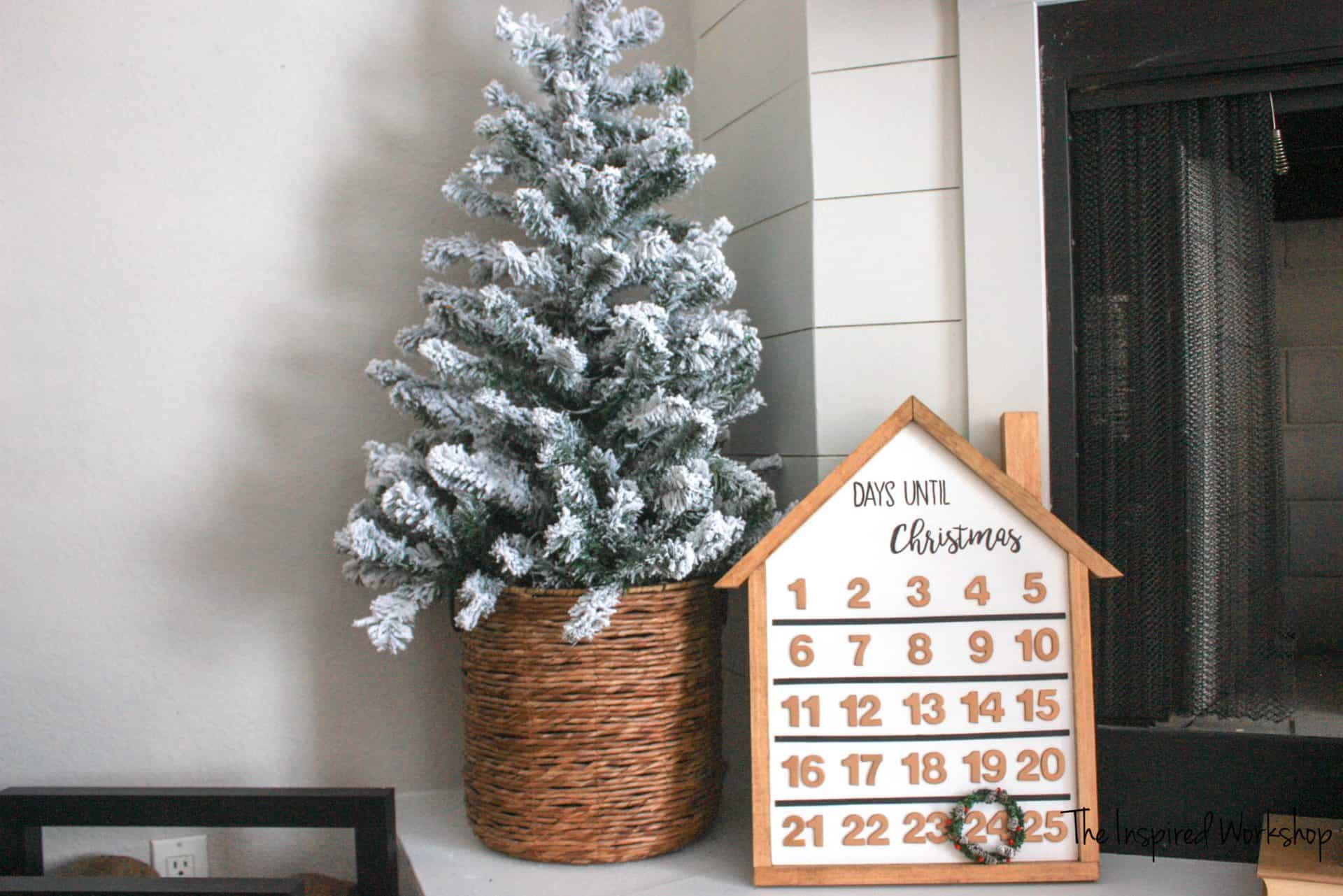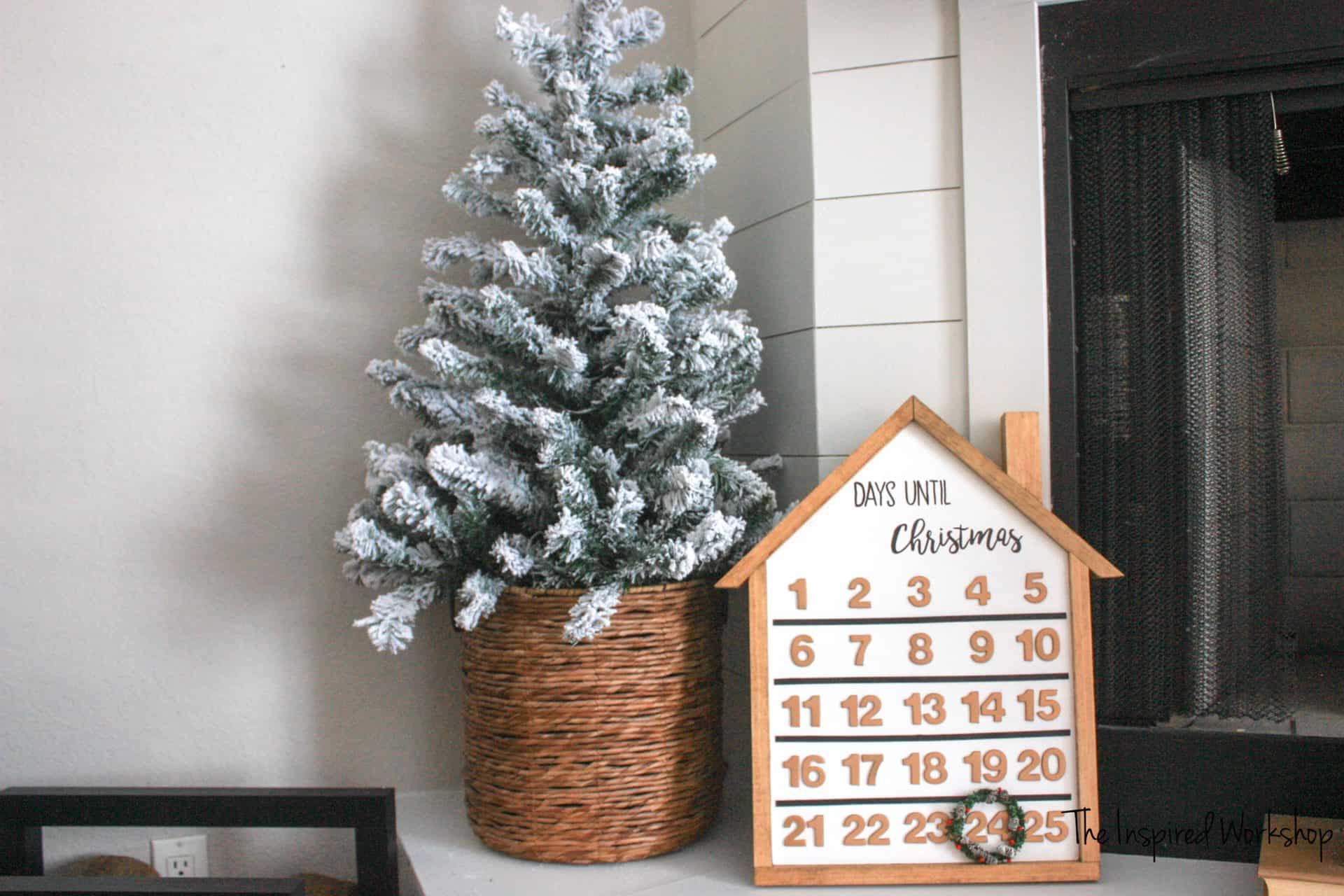 I saw a similar one at Target and fell in love, but guess what, by the time I went to purchase one, they were long gone at all the Target stores somewhat close by. Dang, it! I knew I should have bought it when I saw it! That was okay though because I wanted to make it a little different, and I could even make it cheaper, so why not?! Plus, I made the back a totally different sign so I can flip it over once we hit Christmas, and boom, a winter sign! Lol!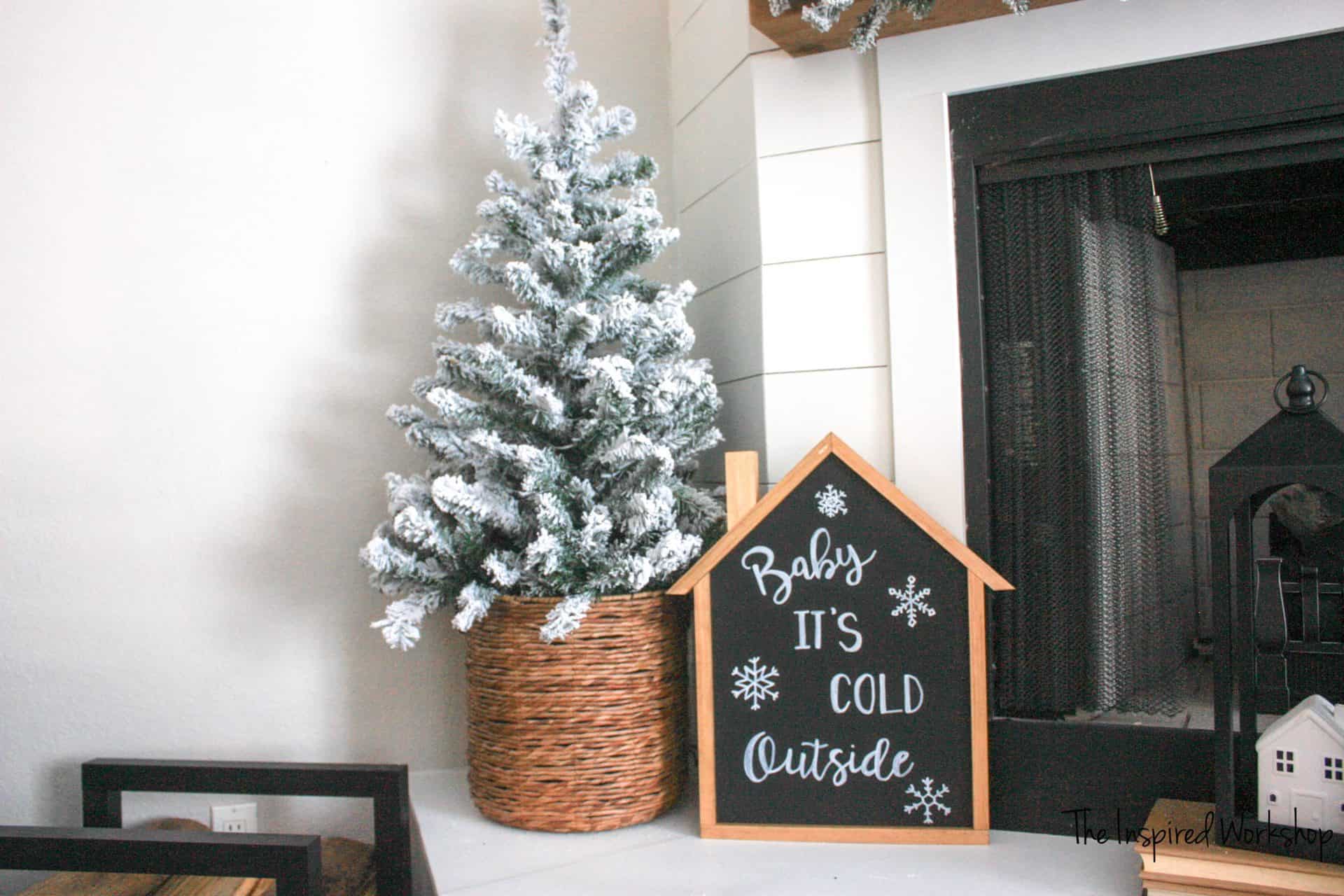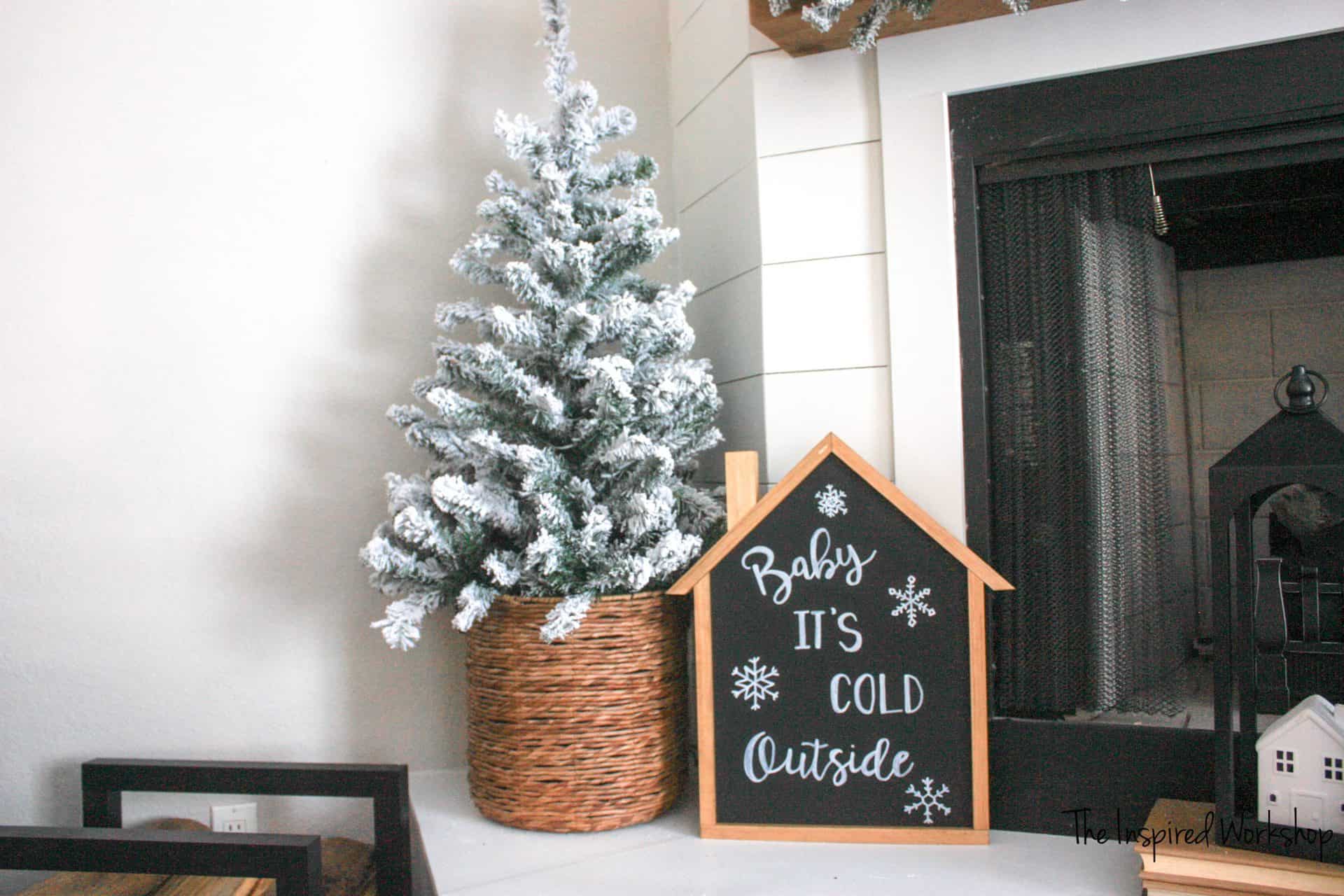 All the projects for my 25 days will be projects that you can complete in a few hours, not days because we all know time seems like it is in short supply this time of year! Make sure and PIN any projects you like because you know you can always build the gifts for Birthdays or Mother/Father's Day as well and next year you may have more time to build that perfect decor piece!
You can hang it on the wall as well.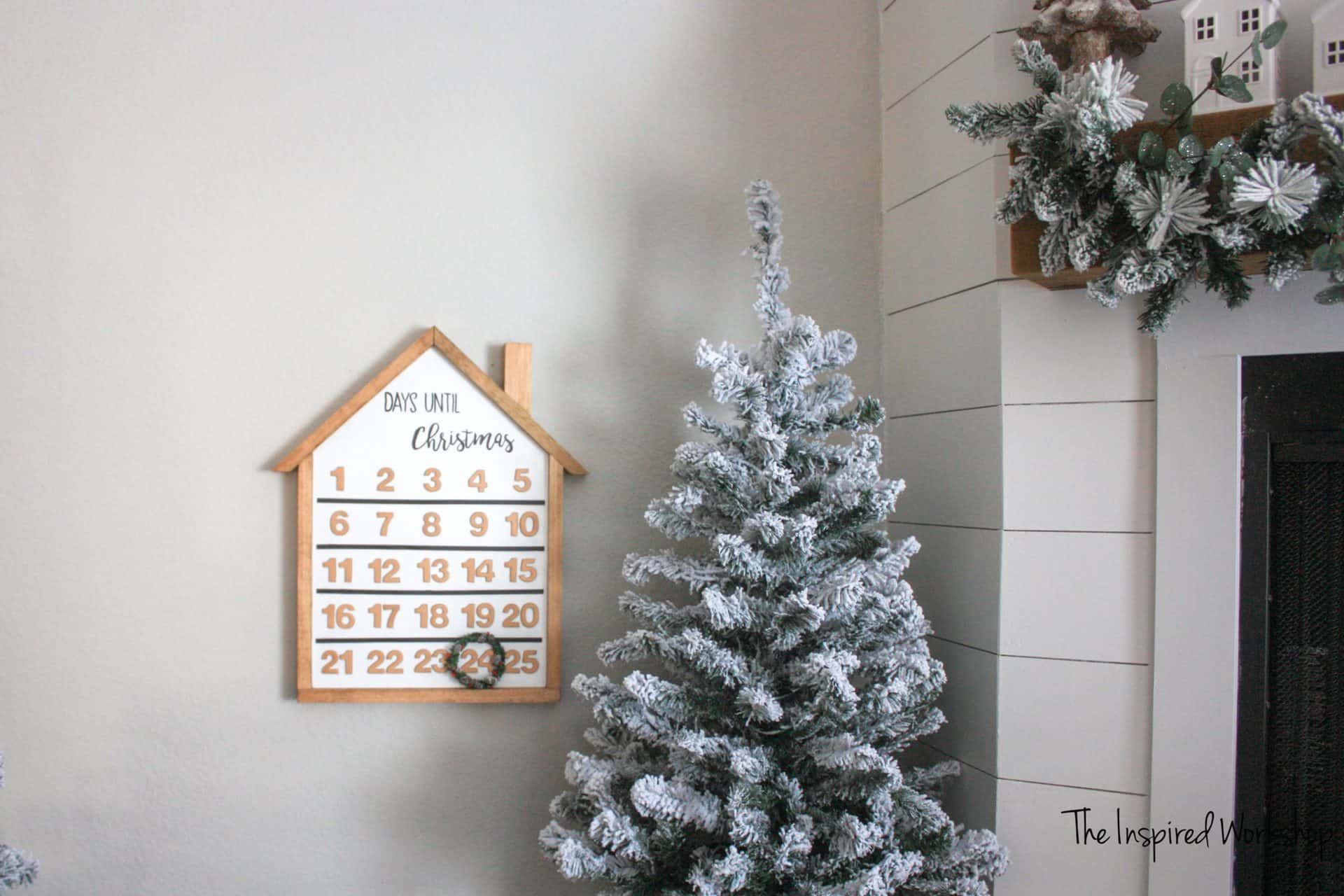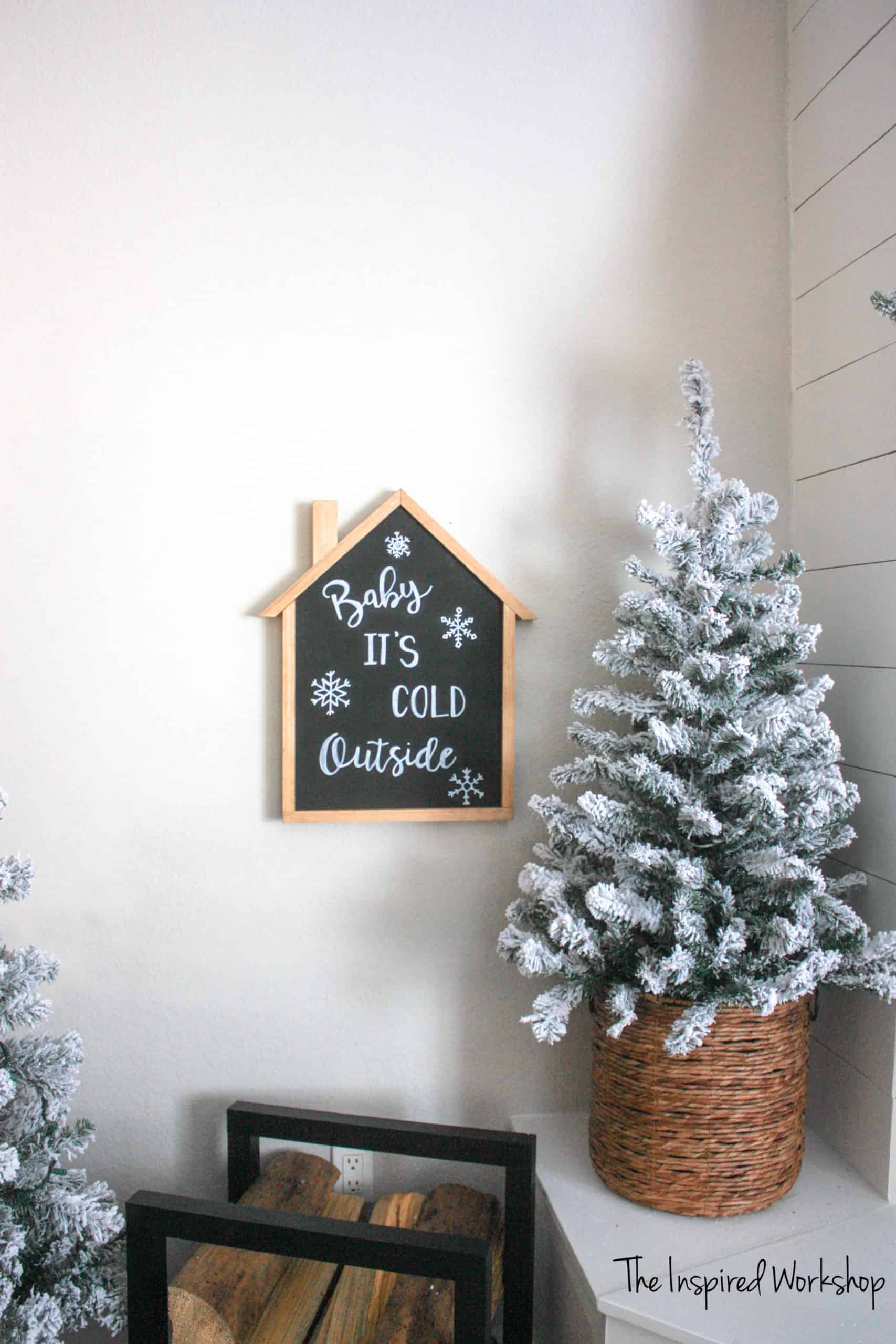 Let's dig right in! I have created videos as well for all the projects to help you see how easy they are! But that's where my technical difficulties have surfaced and so the video will be late for the show! Lol!
Making Your Own DIY Advent Calendar
Materials:
1 – 1/2″ x 2'x2′ piece of plywood – or scrap piece of plywood 13″x19″
1 – 1x2x8
wooden numbers from 1 – 25 or you can paint them on – I had to buy 5 packages to get all the number 2s that I needed from Hobby Lobby. I was able to get them 40% off but it took two trips.
small greenery to make a wreath
paint/stain of your choice – I used acrylic craft paint in white and black for painted backgrounds. I used Rustoleum stain in Natural Oak for the frame.
small magnet
metal strip – I used a recoil spring off of our lawnmower that the dogs tore up! Lol!
Get the GET THE FREE ARTWORK files emailed to you to create the same artwork as I have!
Cut List:
-1 – 1/2″ piece of plywood at 13″x19″
-2 – 1×2 @ 11 3/4″ longest side; mitered at 43 degrees off square on one end and 45 degrees off square on the other, ends not parallel (roof)
-2 – 1×2 @ 13″ – longest side; mitered at 43 degrees off square on one end (sides)
-1 – 1×2 @ 14 1/2″ (bottom)
-1 – 1×2 @ 4″ longest side; one end mitered at 43 degrees off square (chimney)
-1 – 1×2 @ 3 1/4″ longest side; one end mitered at 43 degrees off square (chimney)
The video will be HERE once I finish it! The video creates a quick run-through of how to make the DIY advent calendar, below will be the step by step instructions!
Also, pay NO attention to the dates on the camera, I have NO IDEA why they say 2/24/2018…absolutely no clue!😂
Step 1
Cut your piece of plywood down to 13″x19″. I ripped it to width on the table saw and then cut it down to 19″ on the miter saw.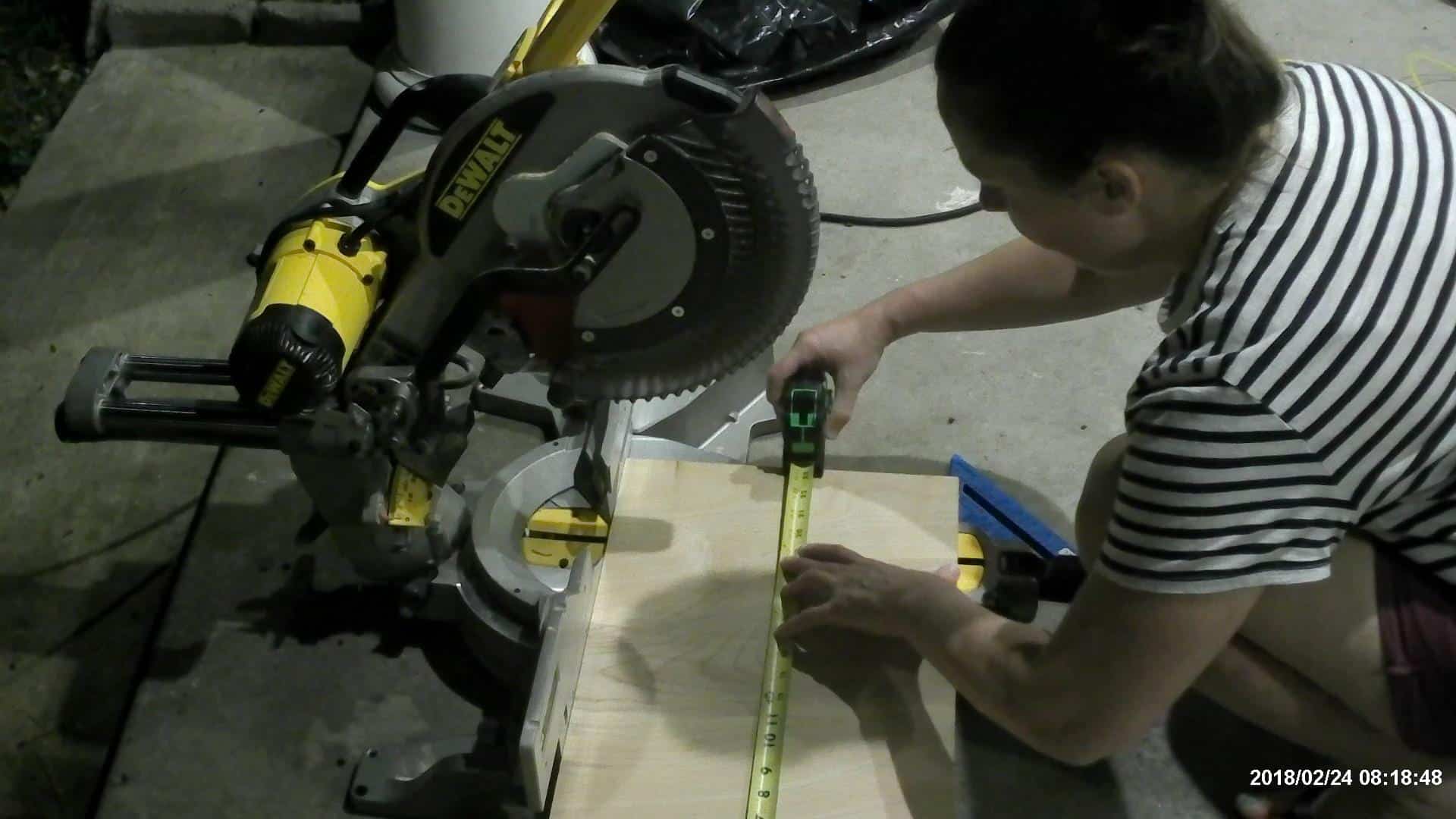 Step 2
Mark your board for the roof. Measure up 13 inches from the bottom on each side and mark 13″. Then find the center of the board, 6 1/2″, at the very top of the board. Draw a line from the side to the center mark on both sides. This creates your roof.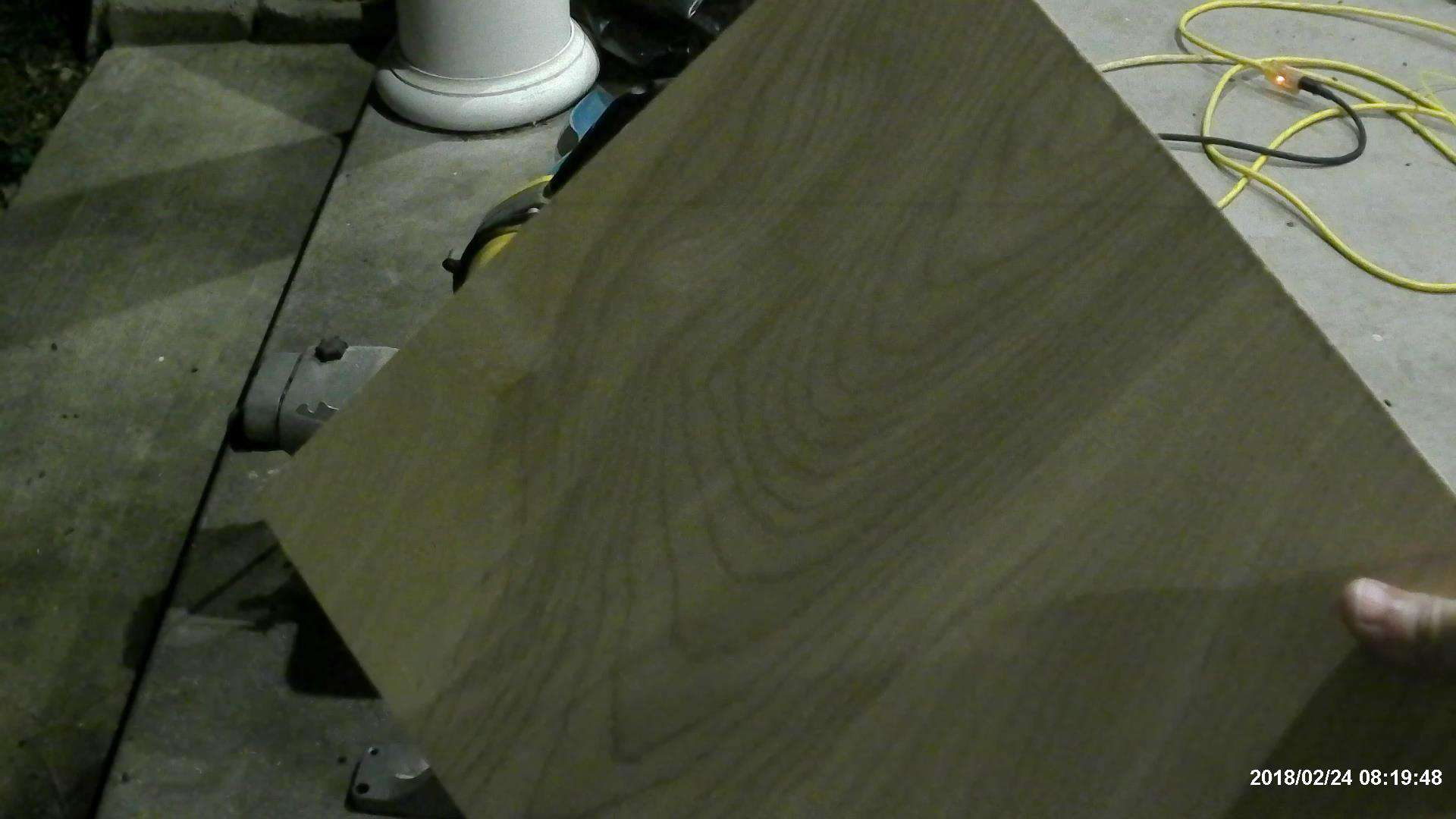 Using the miter saw, cut on the lines you drew. It should be right around 43 degrees off square.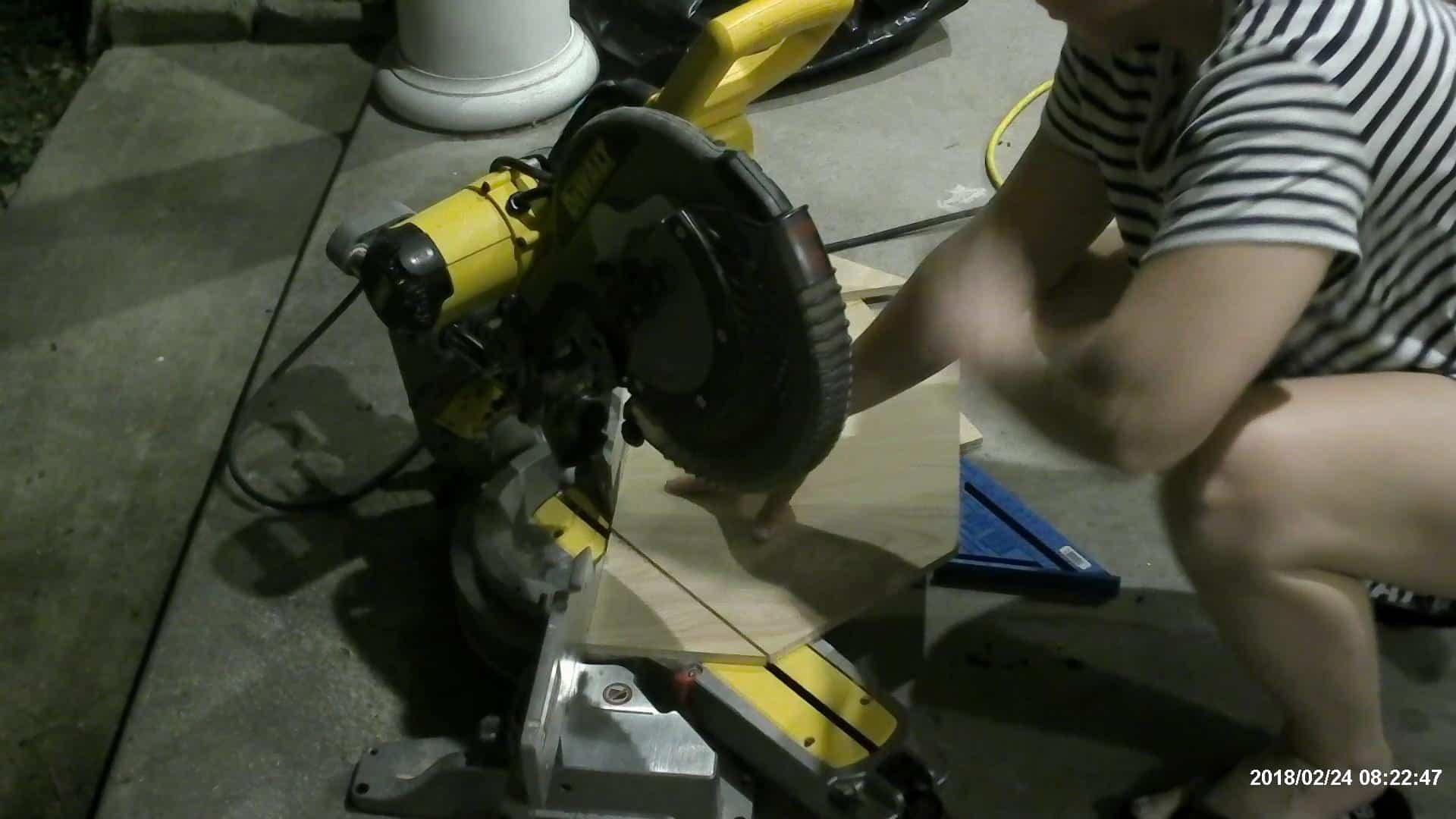 Step 3
Cut the frame for the house out of 1x2s. I cut sides, bottom, roof, and then chimney. The tops of the side pieces are cut at 43 degrees off square but the bottom is just a normal 90 degree cut.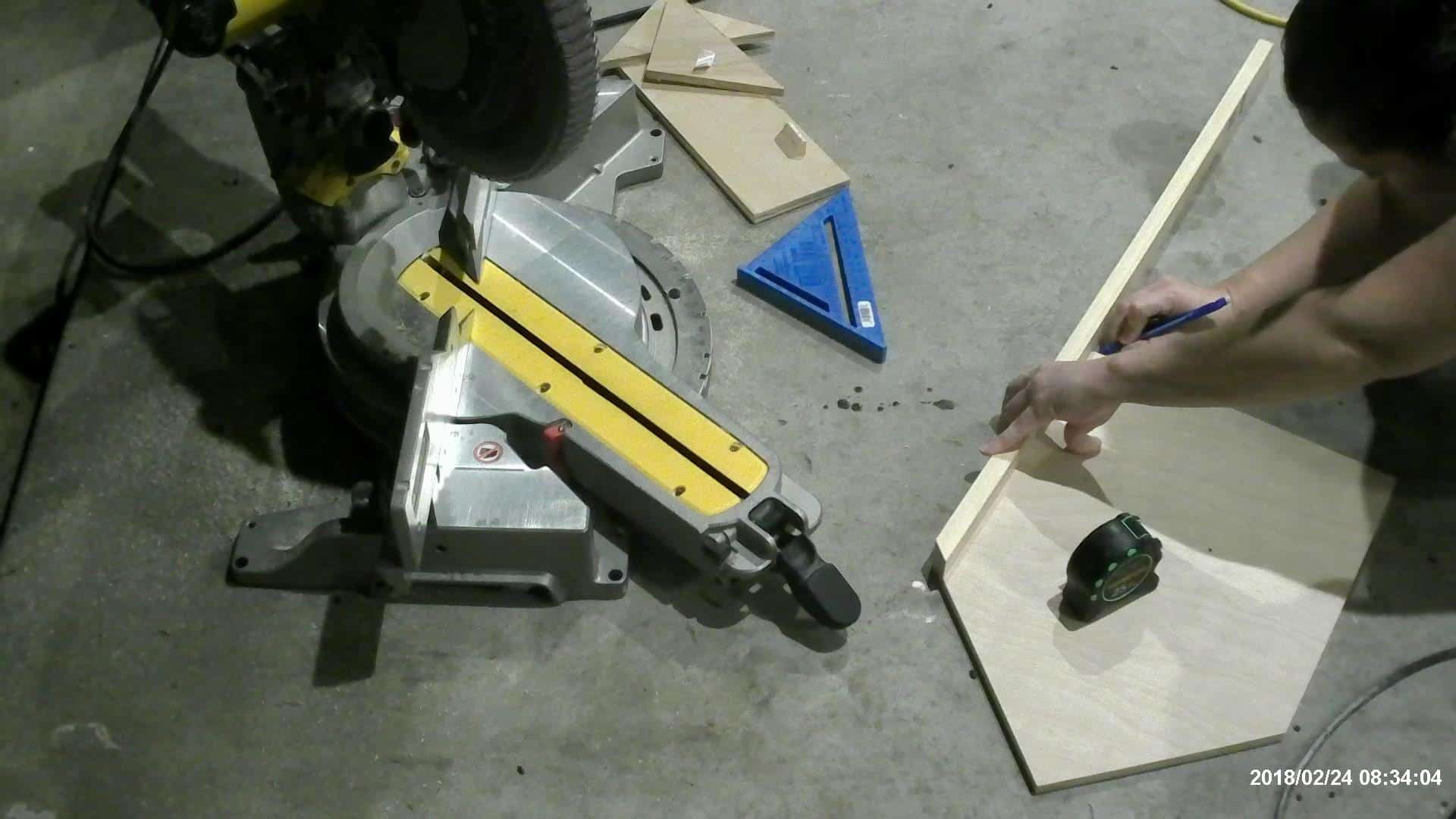 The bottom is cut with both 90 degree cuts.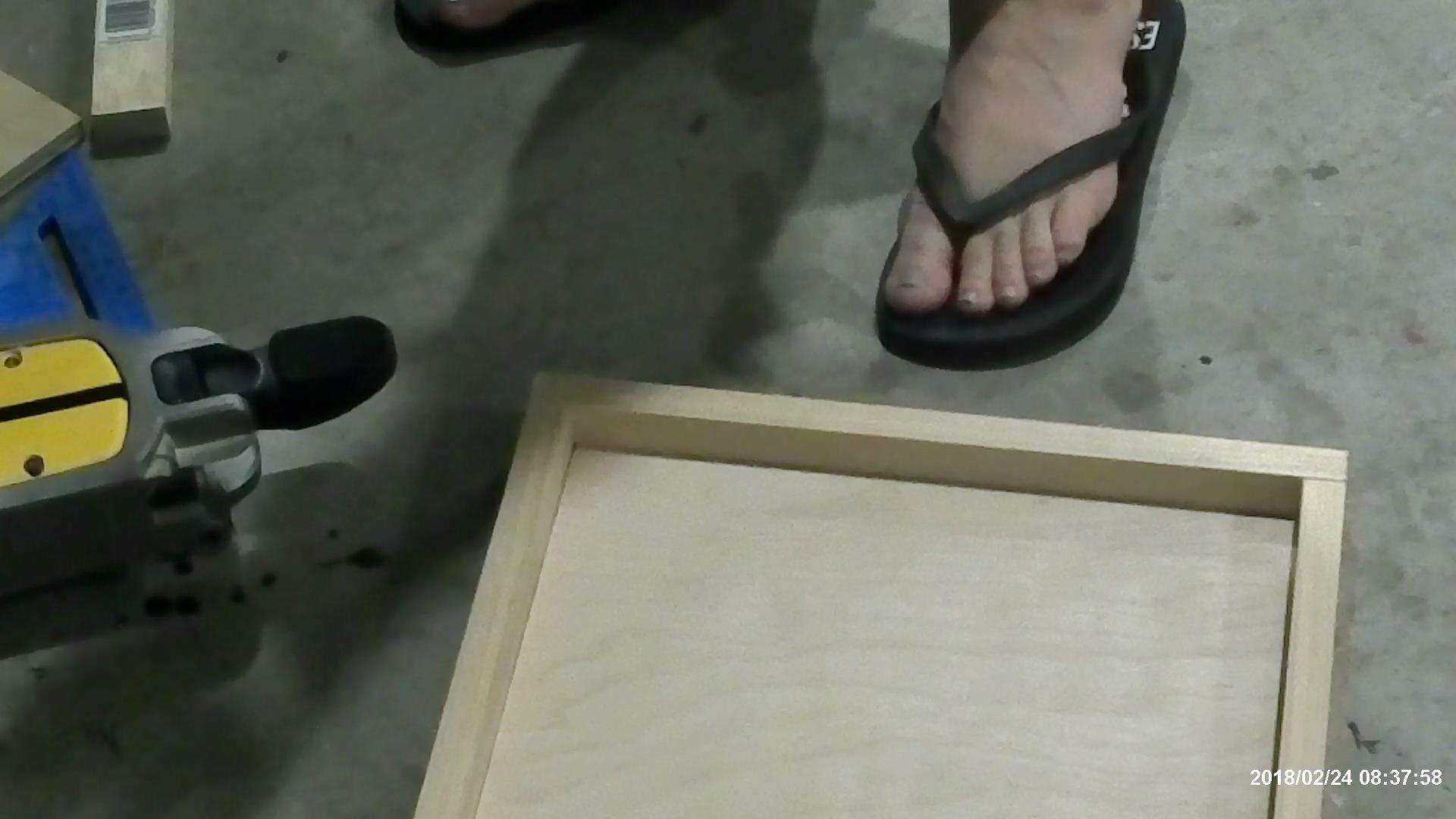 The top is cut with both ends 43 degrees off square, and ends are NOT parallel.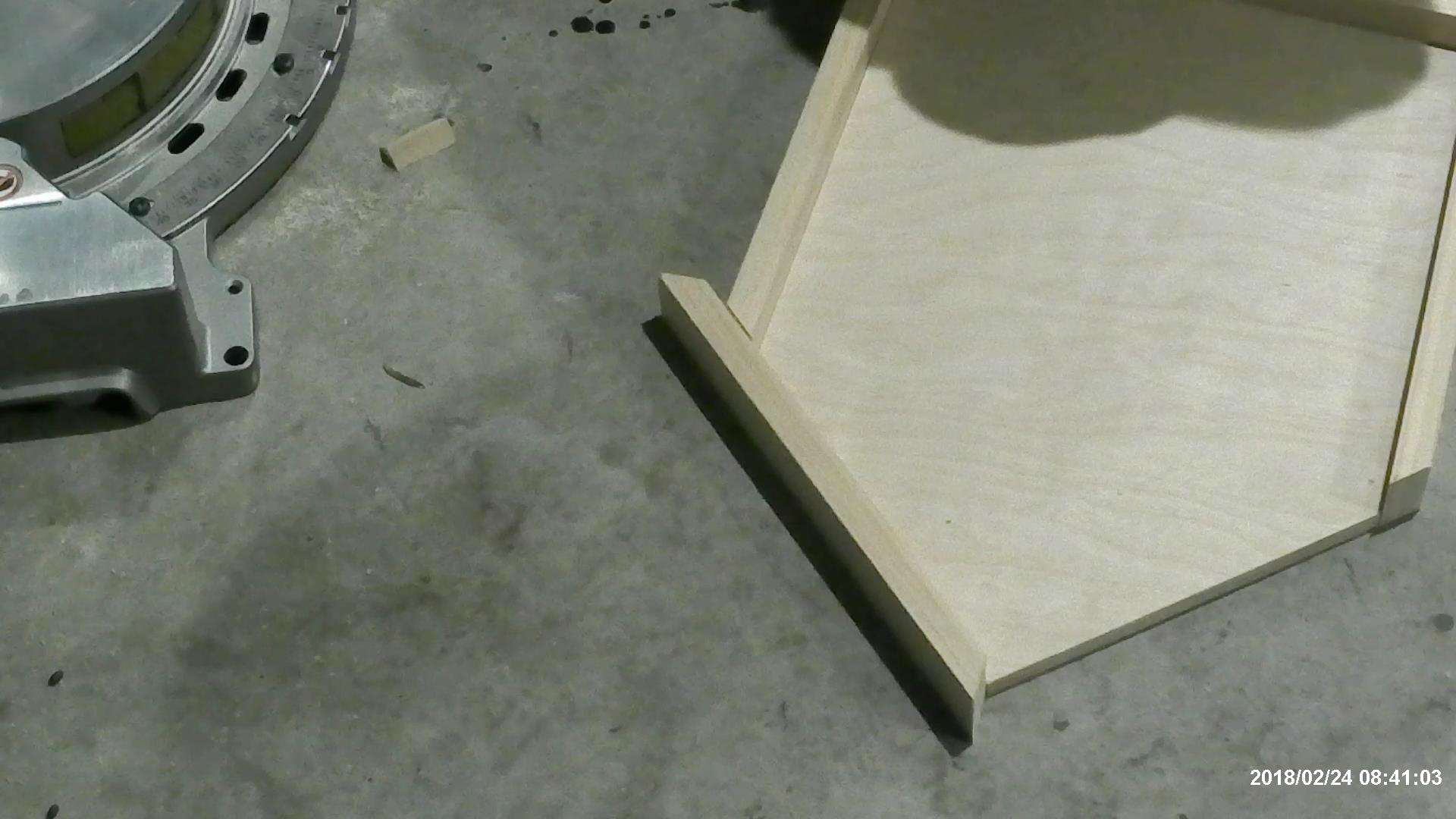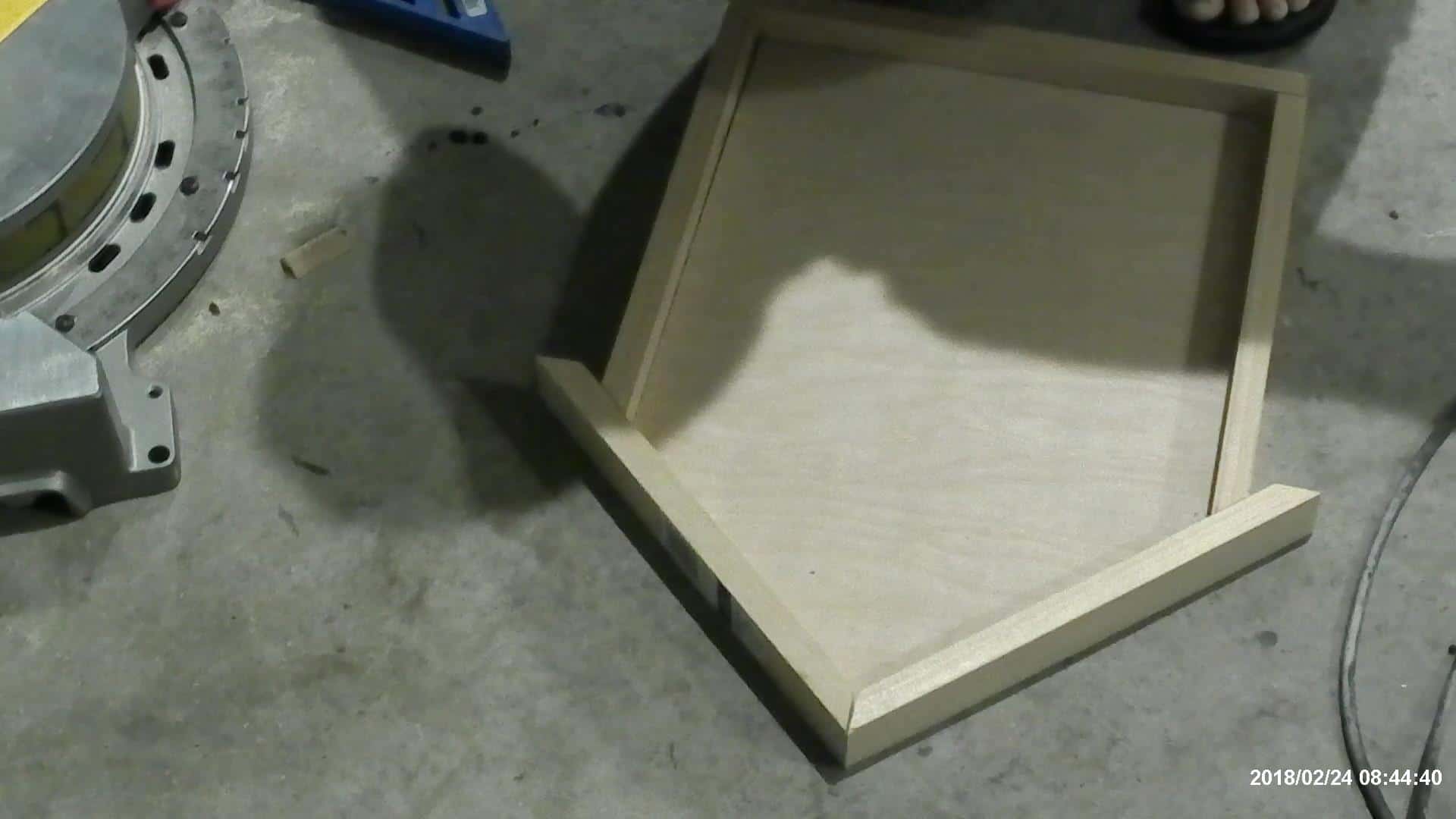 I did not attach the frame at this point, I went ahead and stained them (golden oak by Rustoleum).
Step 4
I painted the board at this point while I had a flat surface to work on.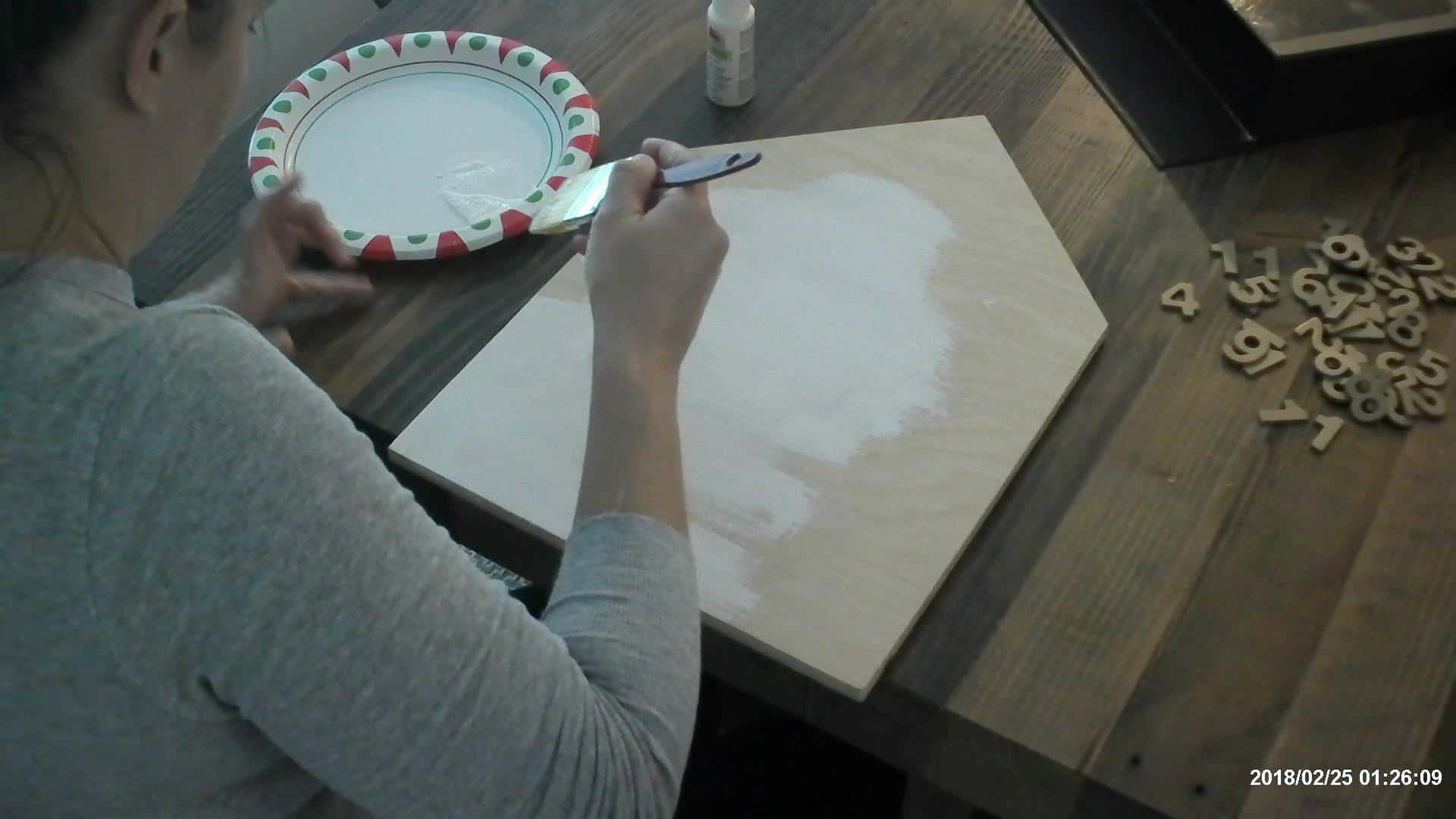 To paint the days until Christmas at the top, I used the old print in mirror method, and scratch the back with a pencil. I have the free download available for you as well if you aren't able to freehand draw it like me! Lol!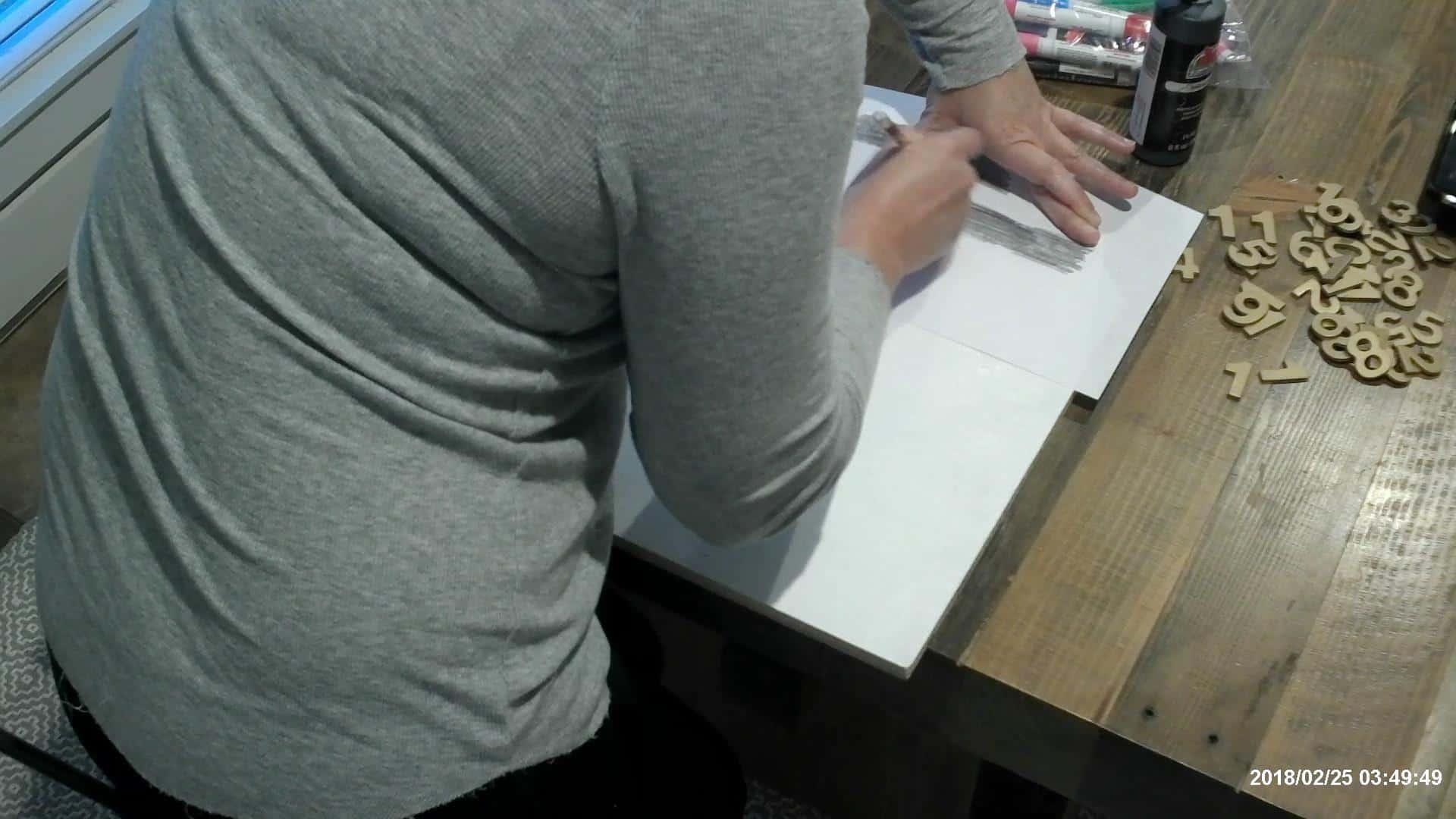 Then you just draw over the letters with a paint marker. It's the only way I can make art, I don't have a fancy Cricut or Silouhette…and I am not talented enough to freehand anything!🙄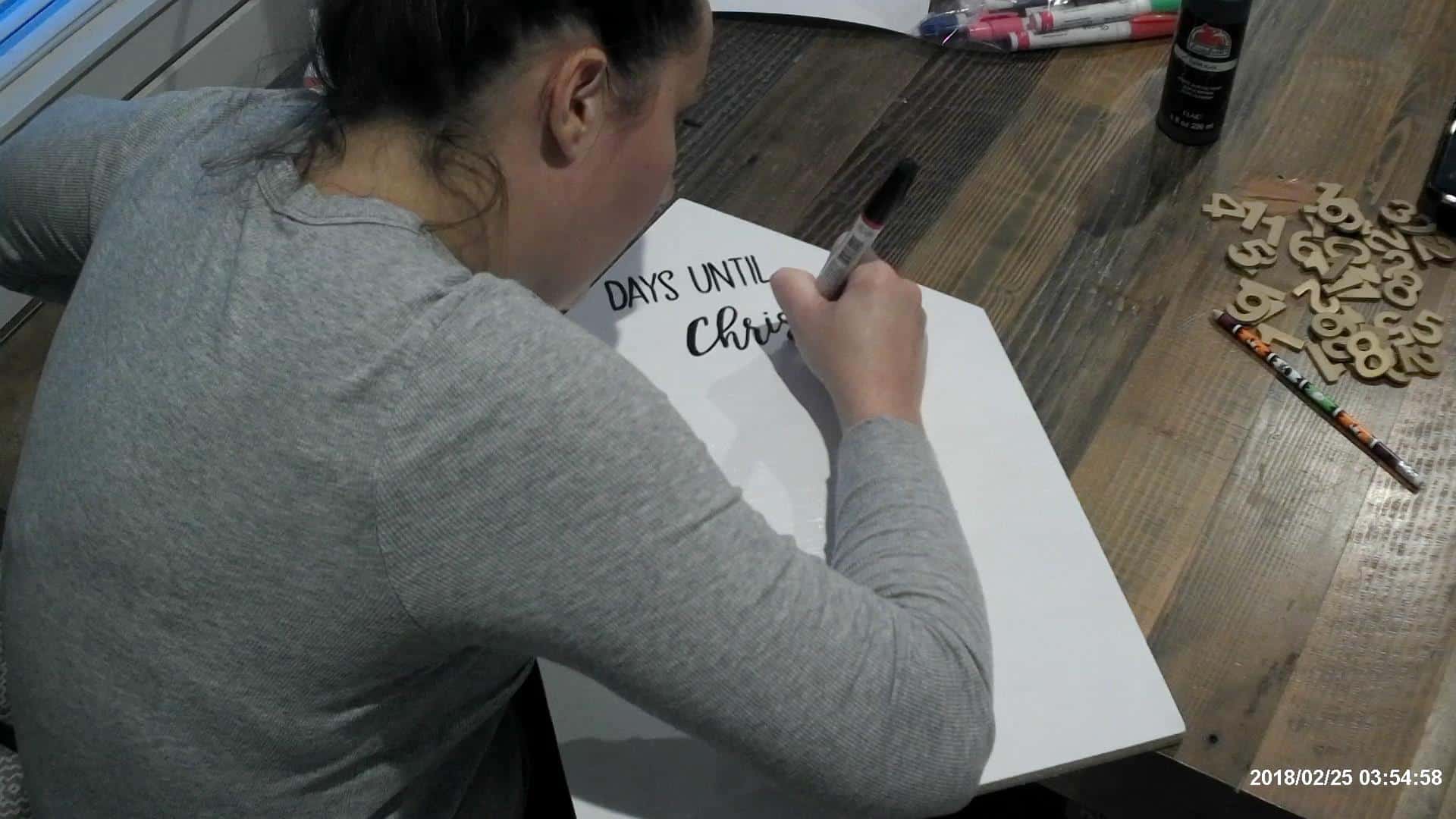 I went ahead and spray painted the numbers as well, they started as regular ole wooden numbers, I sprayed them with metallic gold, and they came out looking almost like I stained them in the photos! Lol!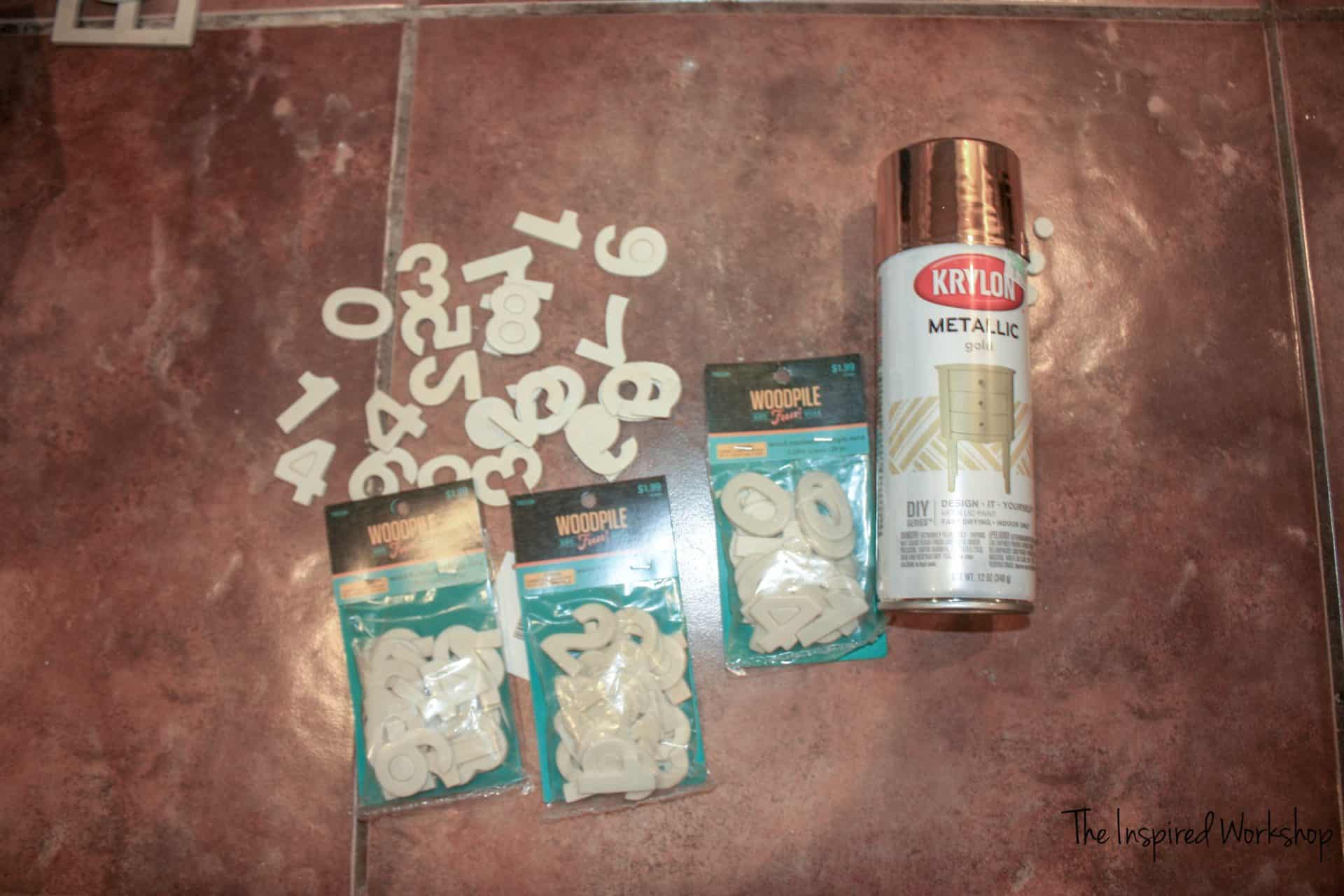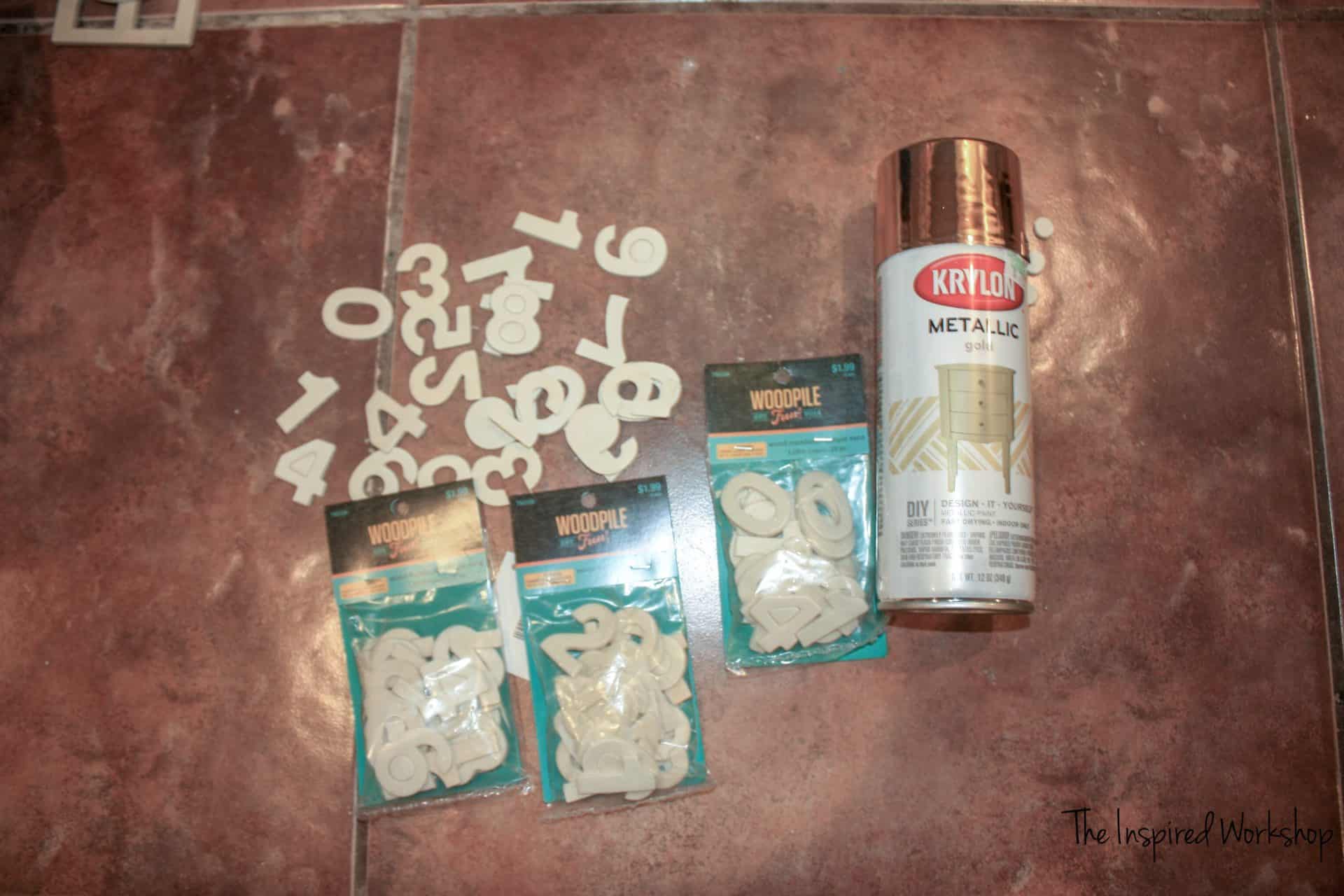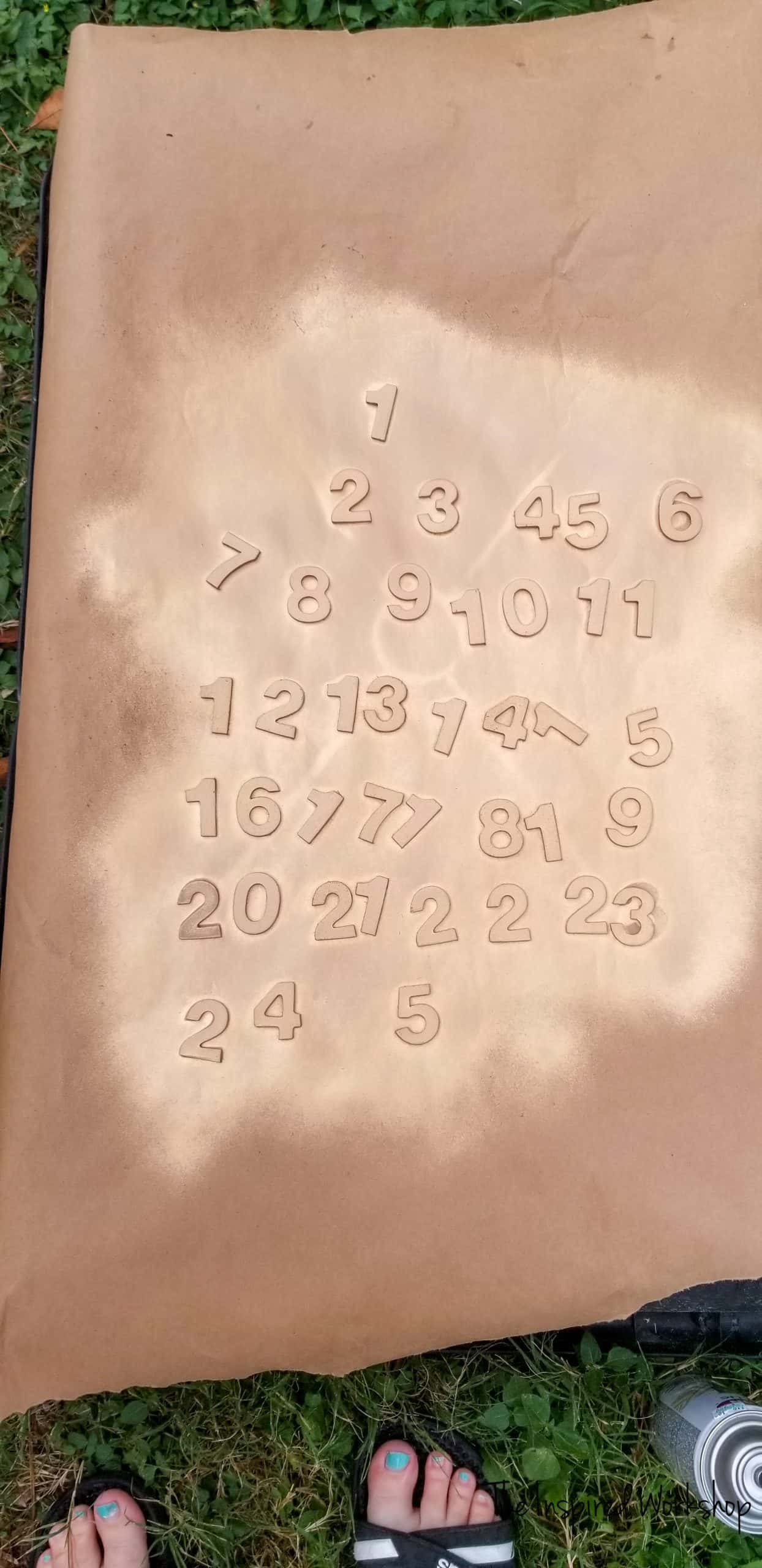 Oh, how embarrassing…those toes!😅😅 I had a shovel scrape that polish off my big toe just in case you were wondering! Lol!🙈
Step 5
Adding the numbers. I measured the space in between the numbers, which there is 13″ to work with that isn't part of the roof, and there are 5 rows of numbers, so if you divide 13 by 5, you get 2.6. Each row will be 2.6″ wide, I used this tape that is like painter's tape to mark the spaces.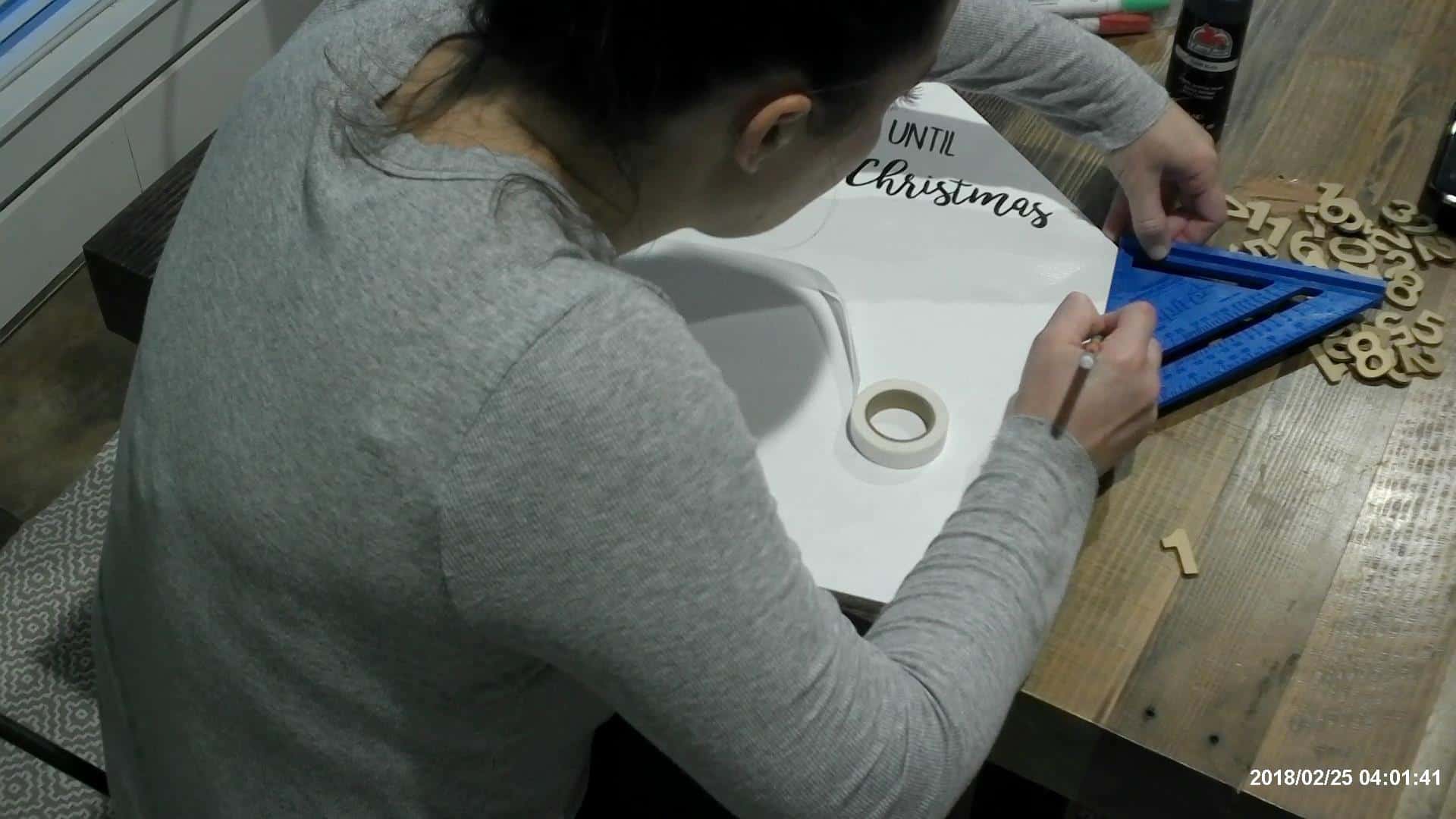 Then using super glue, glued them to the board just eyeing the space between each number in the row.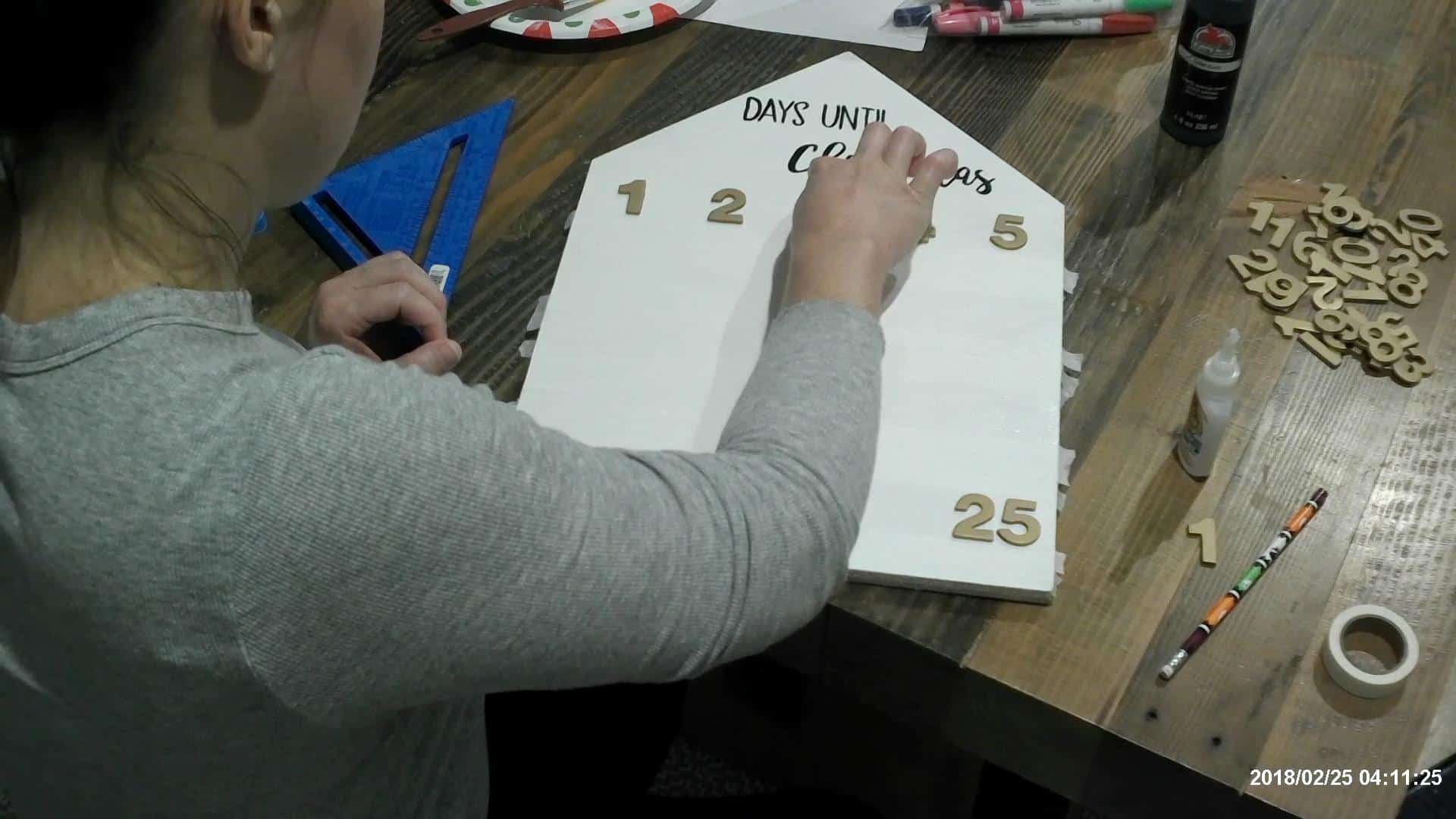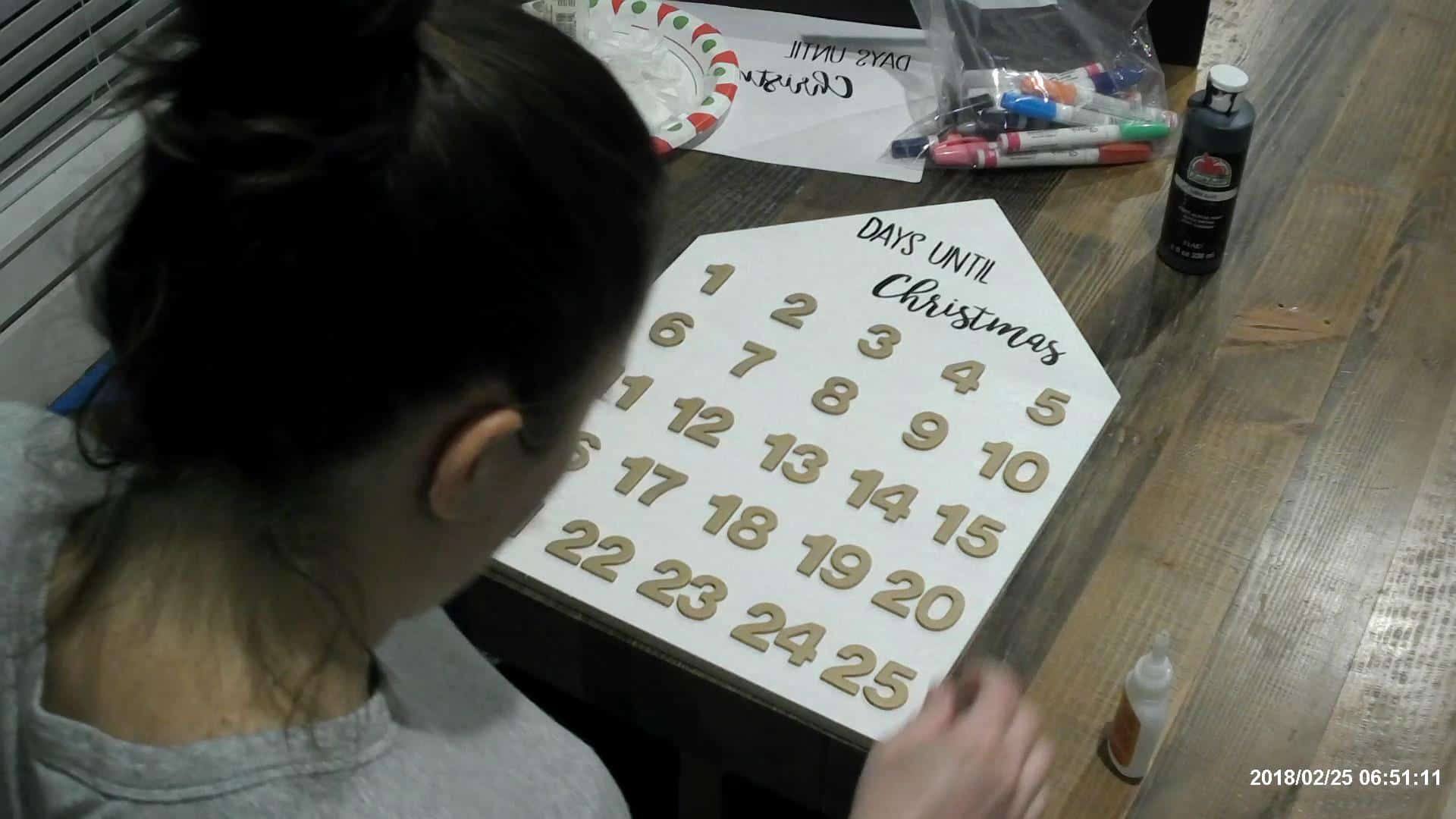 Then I went ahead and did the artwork on the backside, the same way I did the front. Paint it, use your mirror image print out and scratch the back of it to apply your 'stencil'. Using paint markers fill in the letters! It was much harder to see on the black but any other color seems to work well with this method. Get the free files for the artwork ADVENT CALENDAR ARTWORK!
Step 6
Glue and brad nail the frame to the plywood.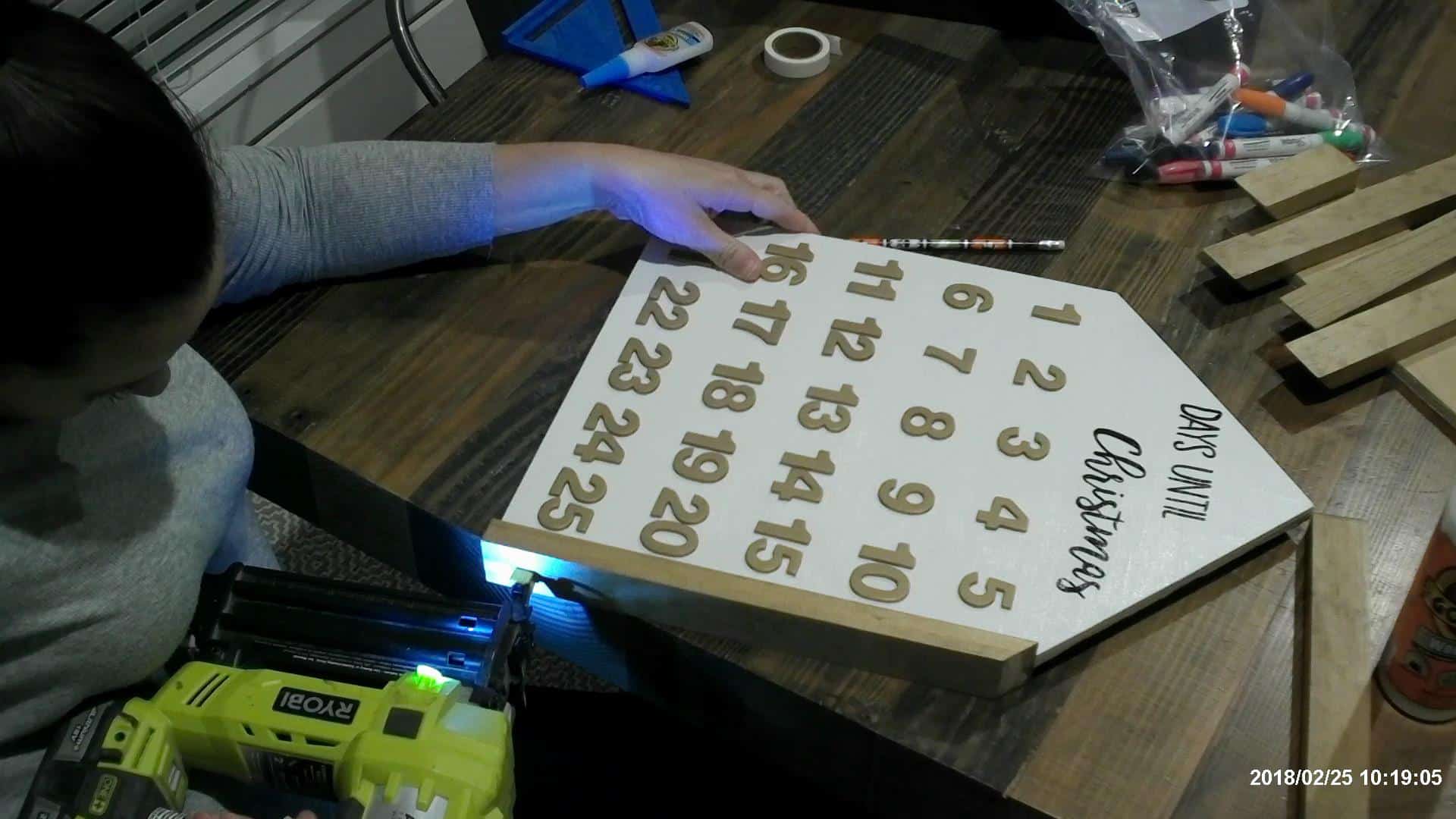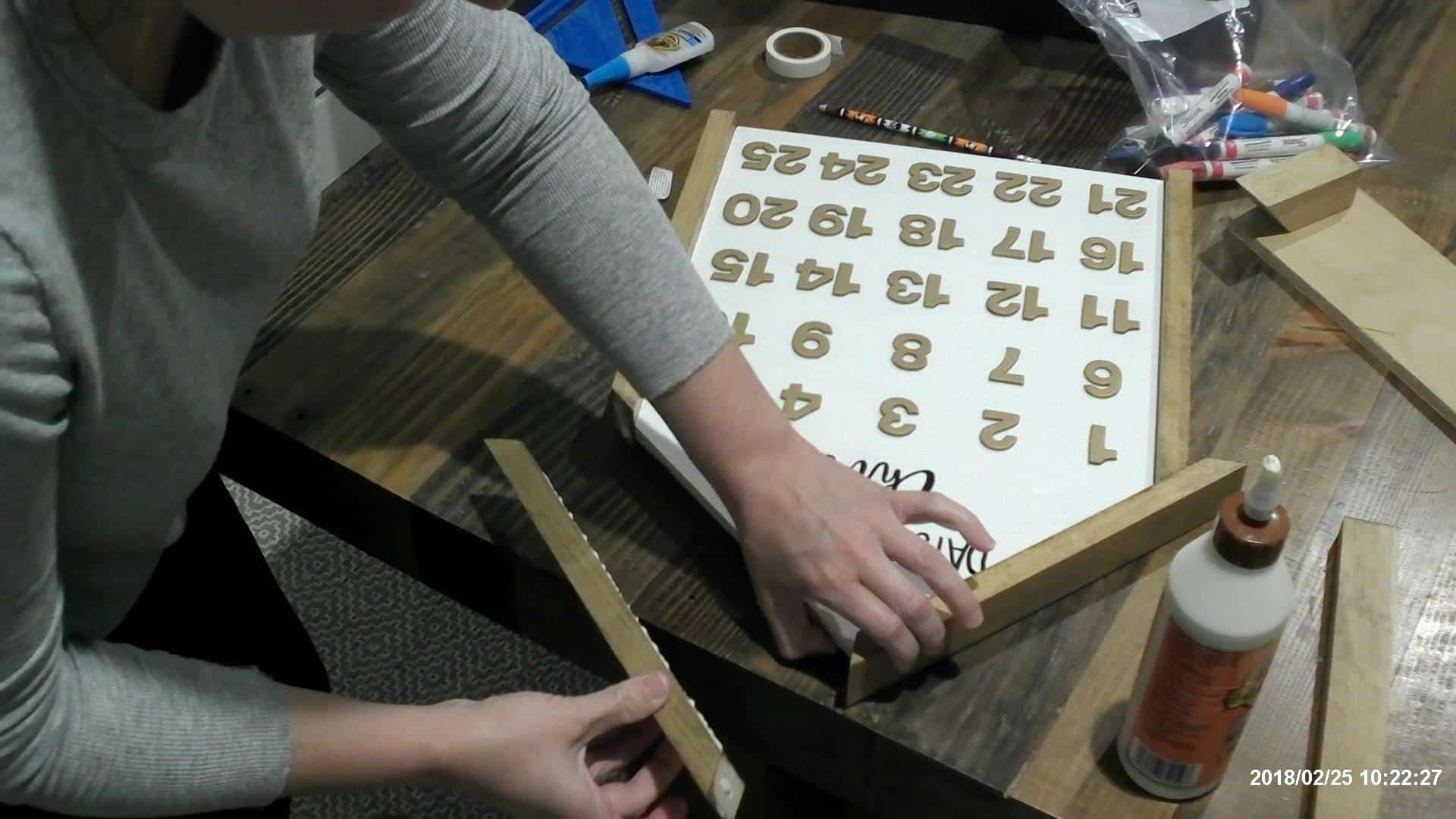 Step 7
Add the metal strips in between the numbers, this will give the small magnet on the wreath a way to attach. I made the small strips of metal by cutting a recoil spring off of our lawnmower…don't laugh, I saw it laying on the ground in our back yard, the dog's somehow had destroyed our push mower and I sent a picture to my hubby and was like, "Hey, while you are in town, can you grab another of whatever this is?" He was like, "No, you know that's off the lawnmower?" Ugh, who cares where it came from, I only care where it's going to go! 😂😂 Anyway, they do have new ones on amazon for 4 bucks, or you can look around Hobby Lobby, they may have something similar. I just cut it with tin snips and spray painted it black. My hubby had to get the rust off of mine first though! 😏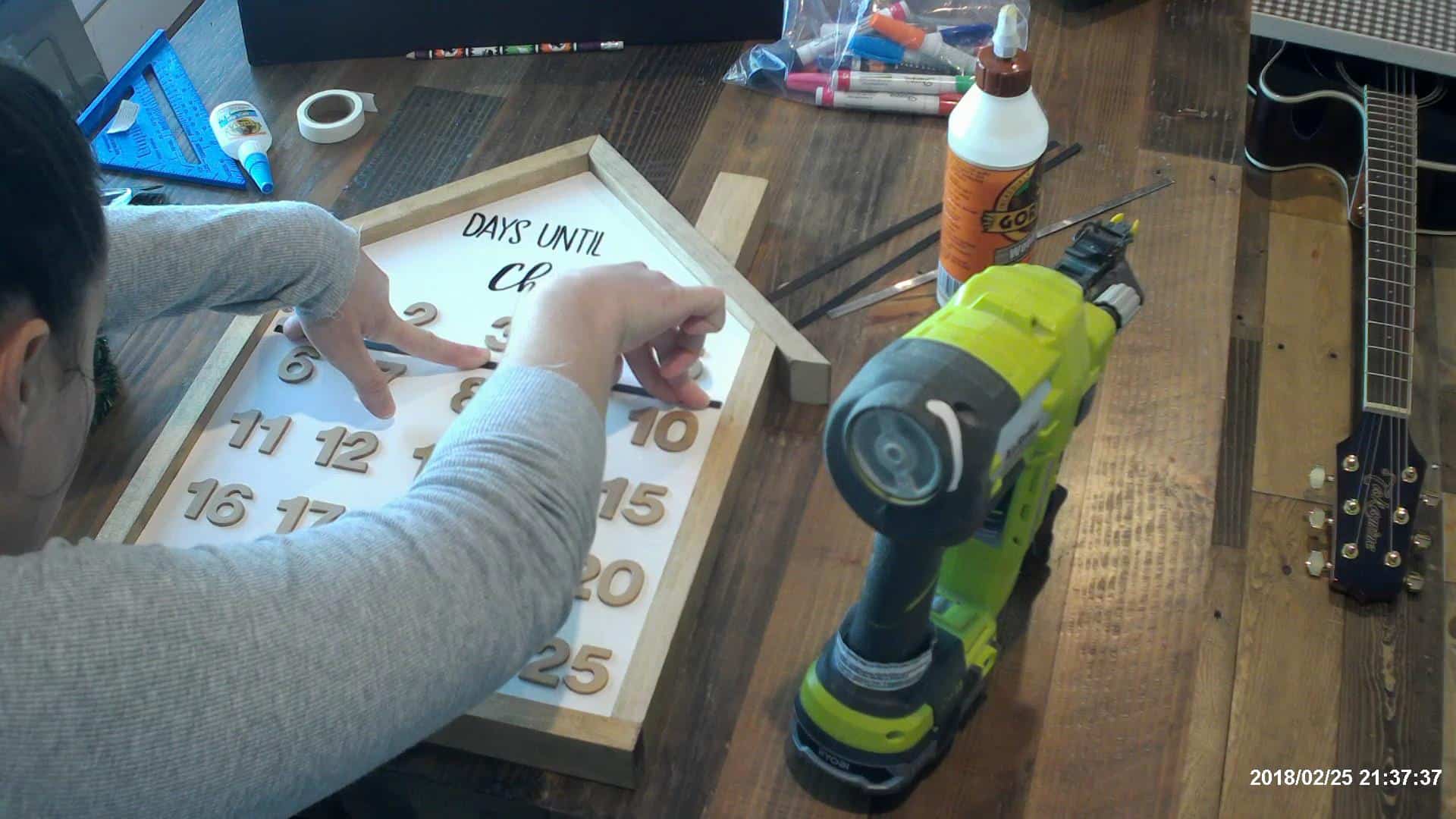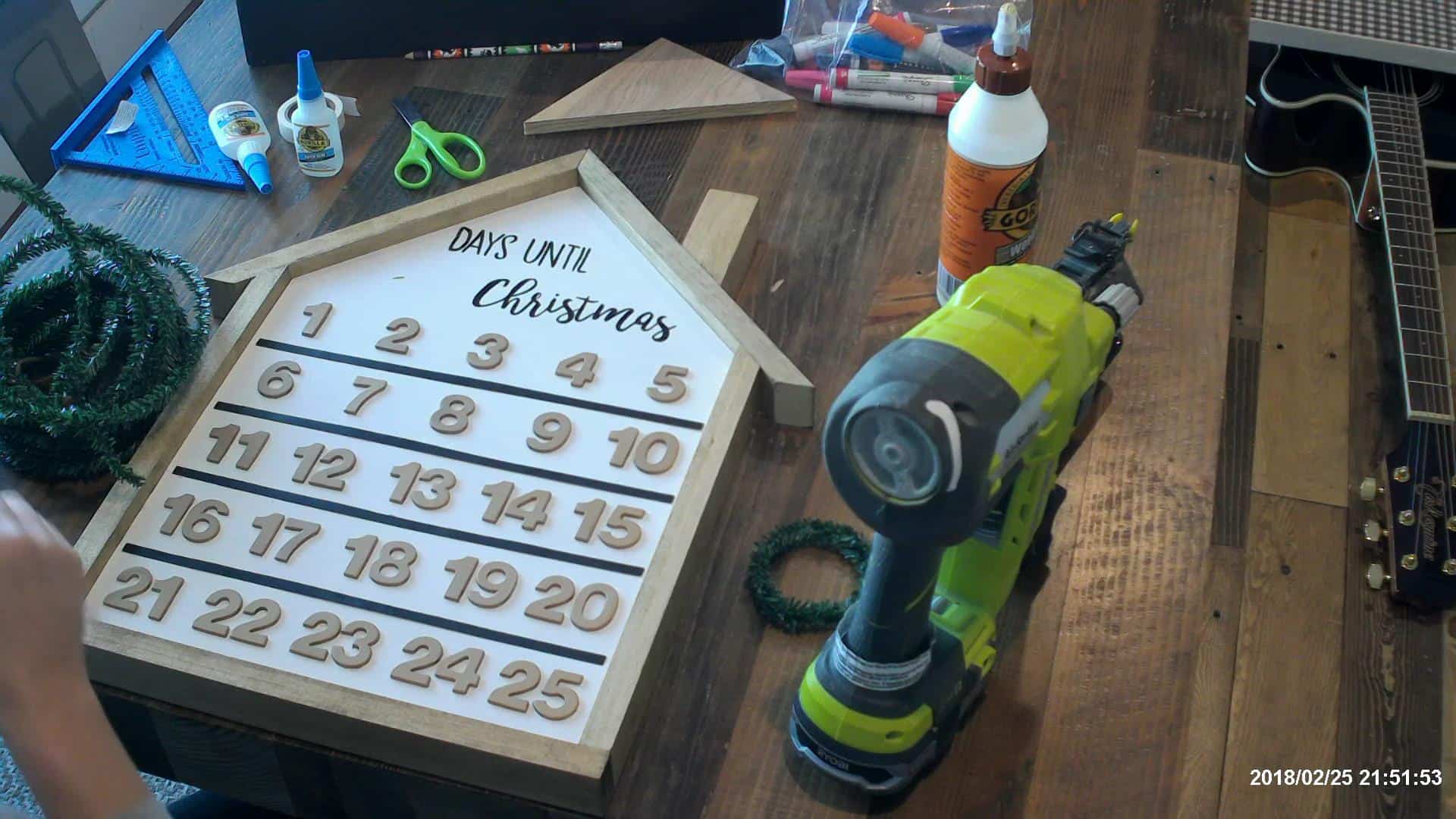 Step 8
Make the wreath, using green rope garland I just wrapped it around twice and made it big enough for the number to show through.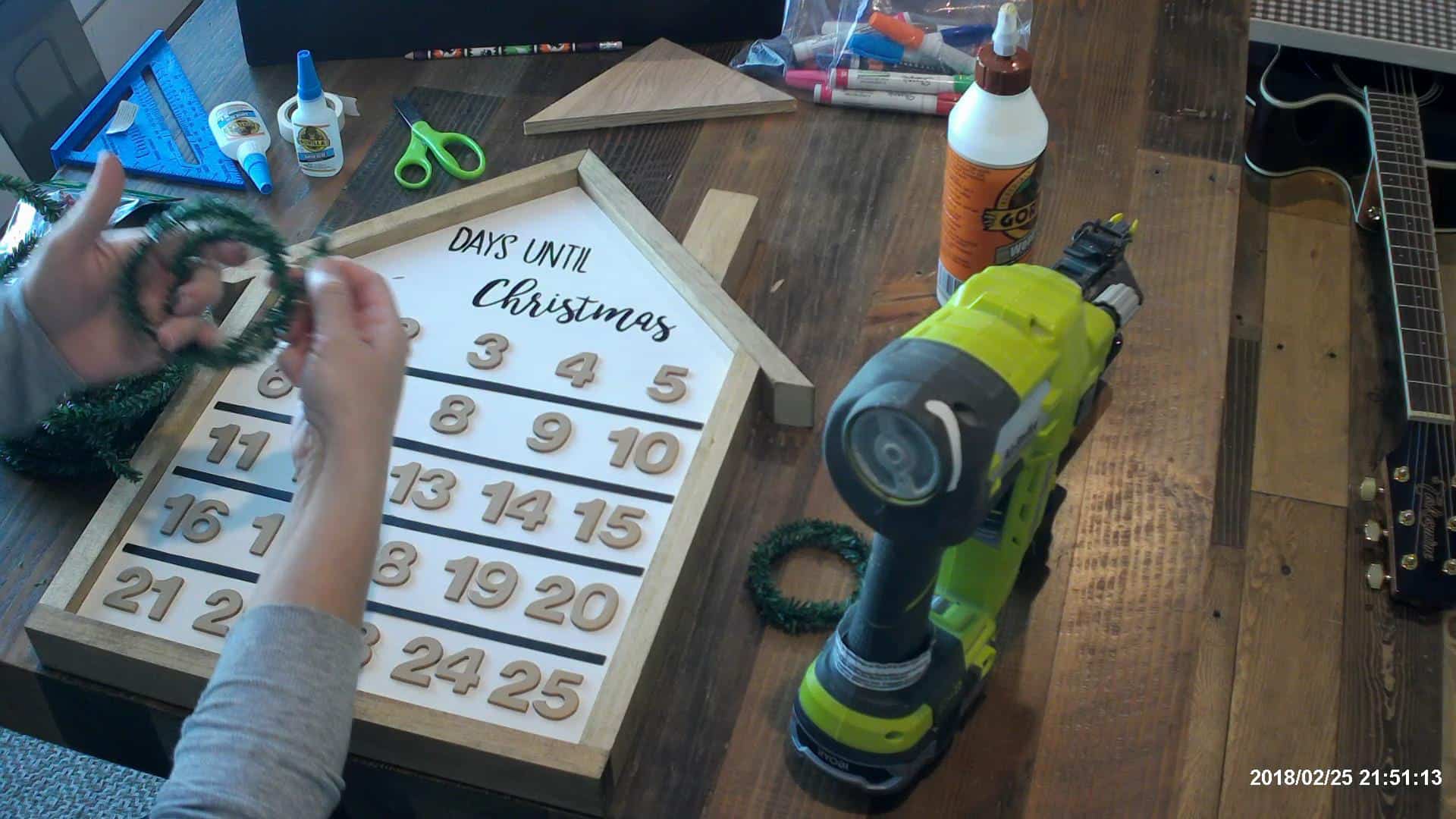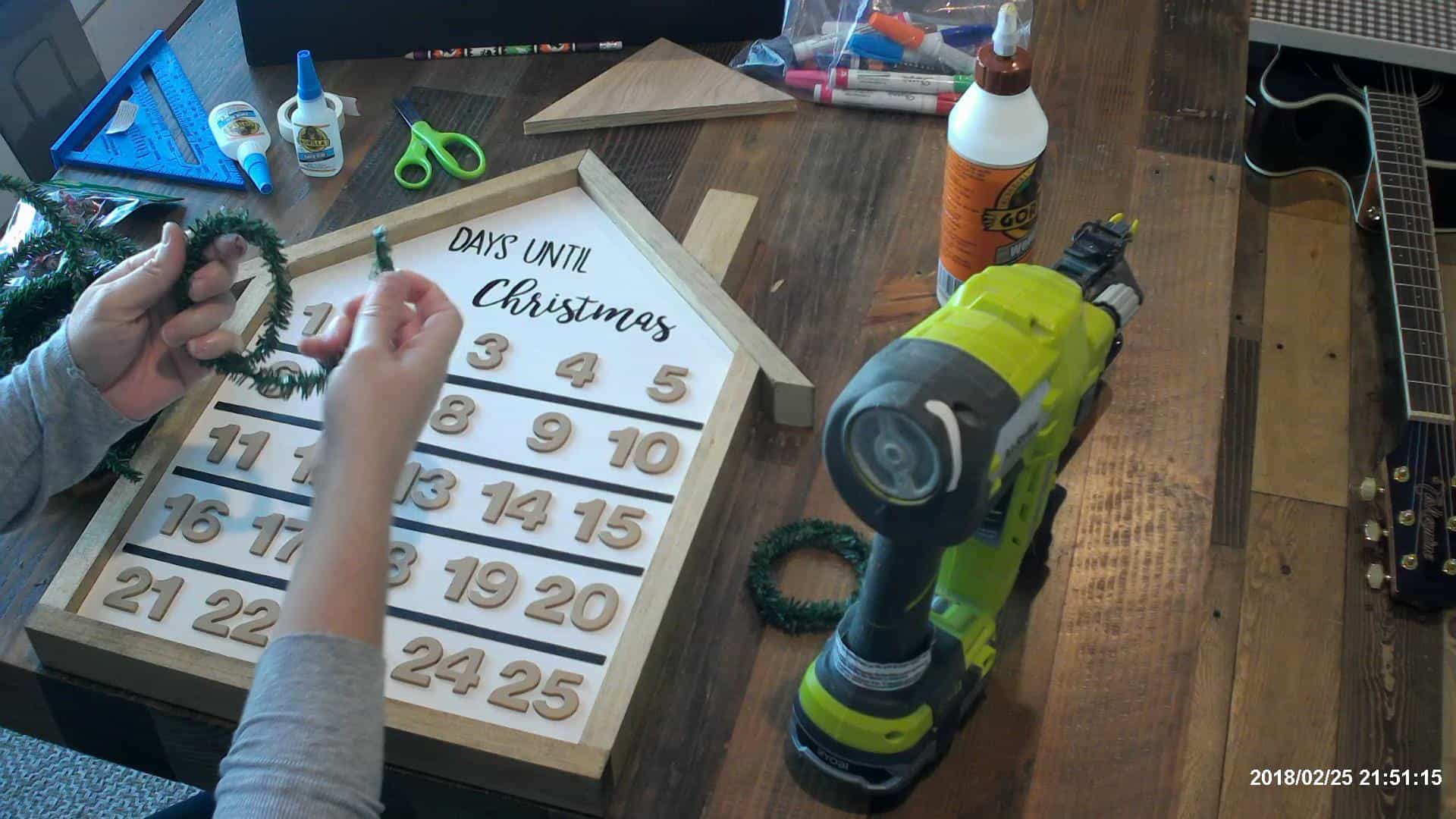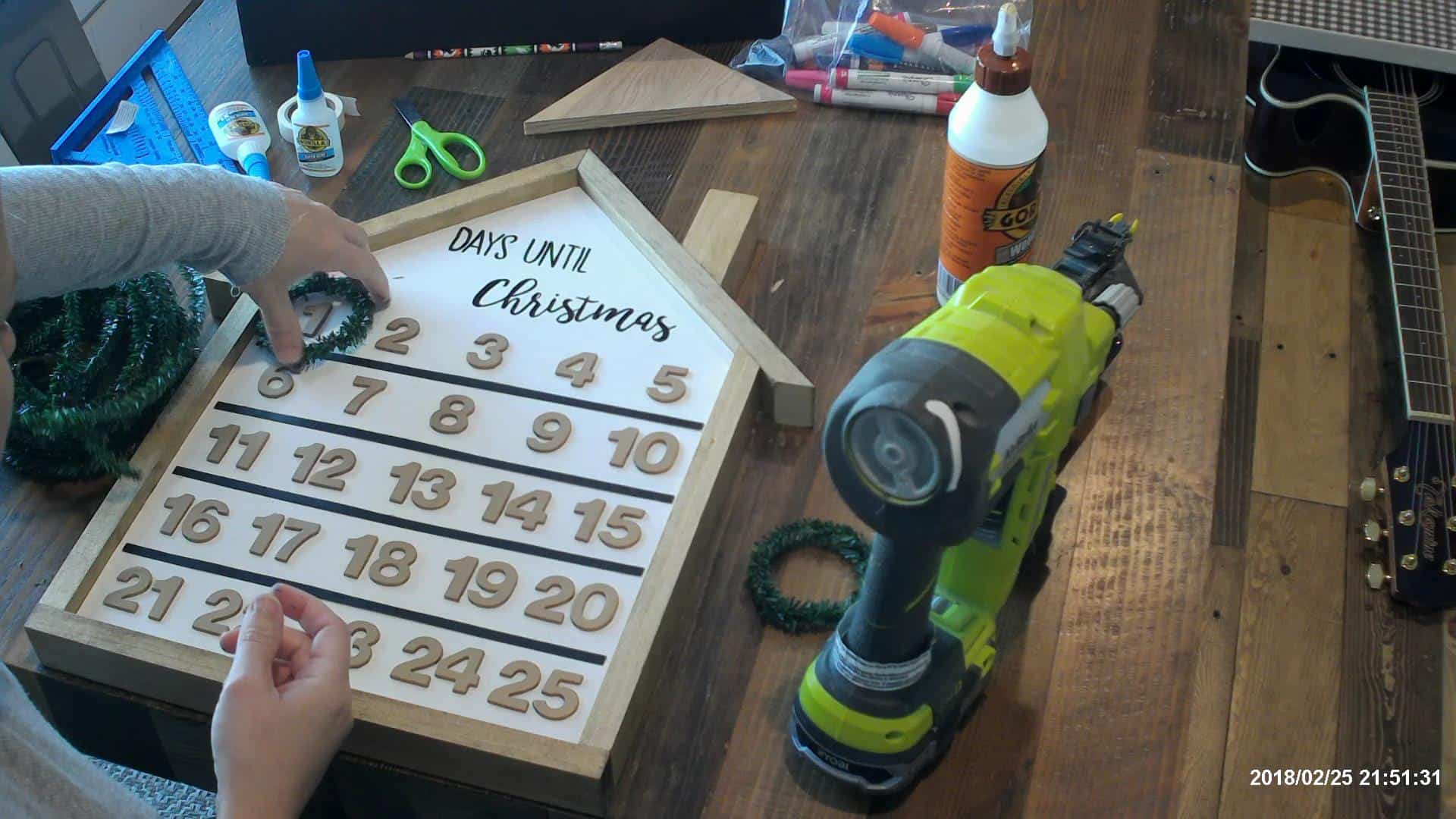 Then I added some small pinecones and berries I got from Hobby Lobby in the Christmas section. I just wrapped them around the wreath using the wires they came on.
Glue on a magnet and… there you have it! Such a cute way to countdown the days to Christmas! And after Christmas has come and gone, flip it over and use it as wall art!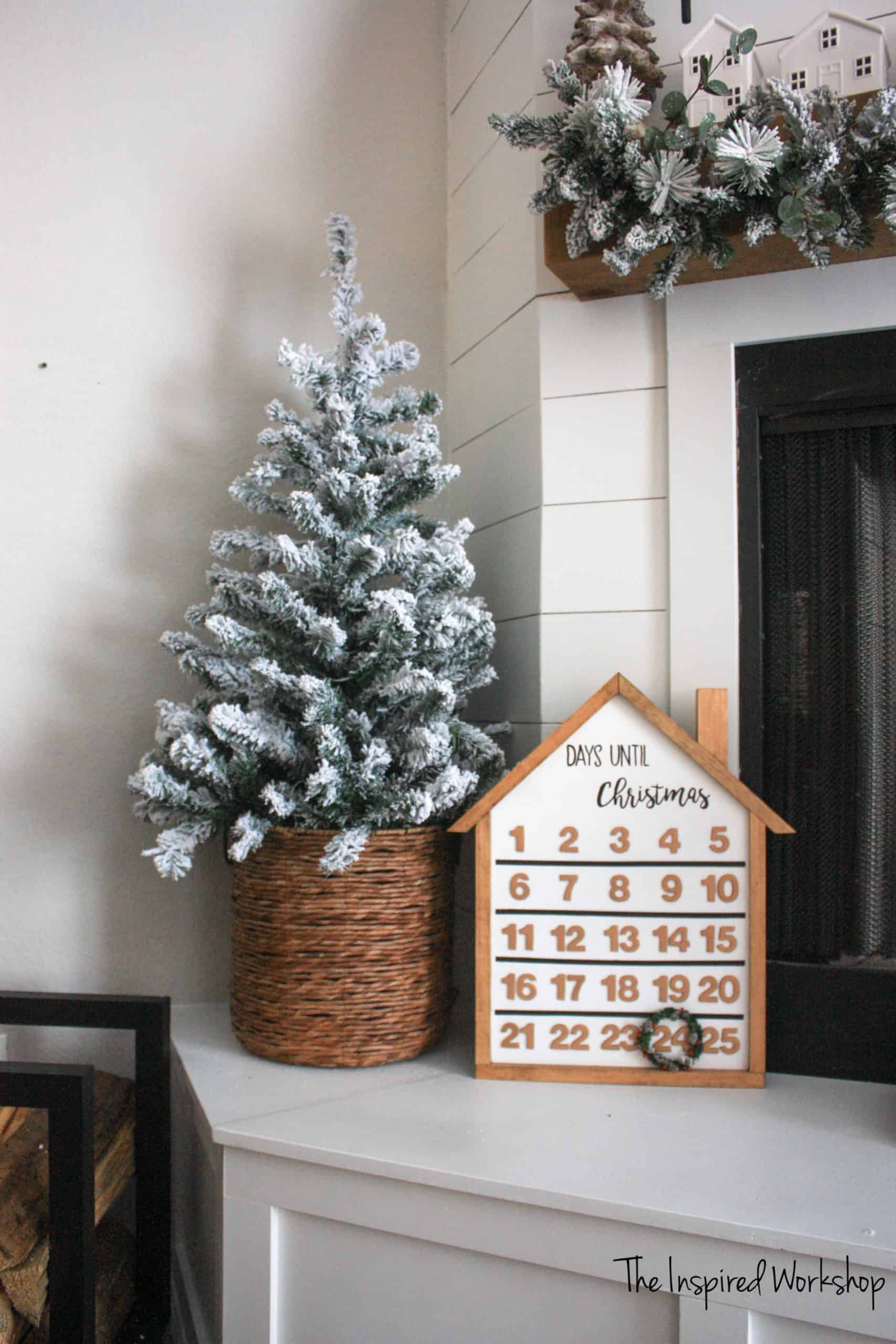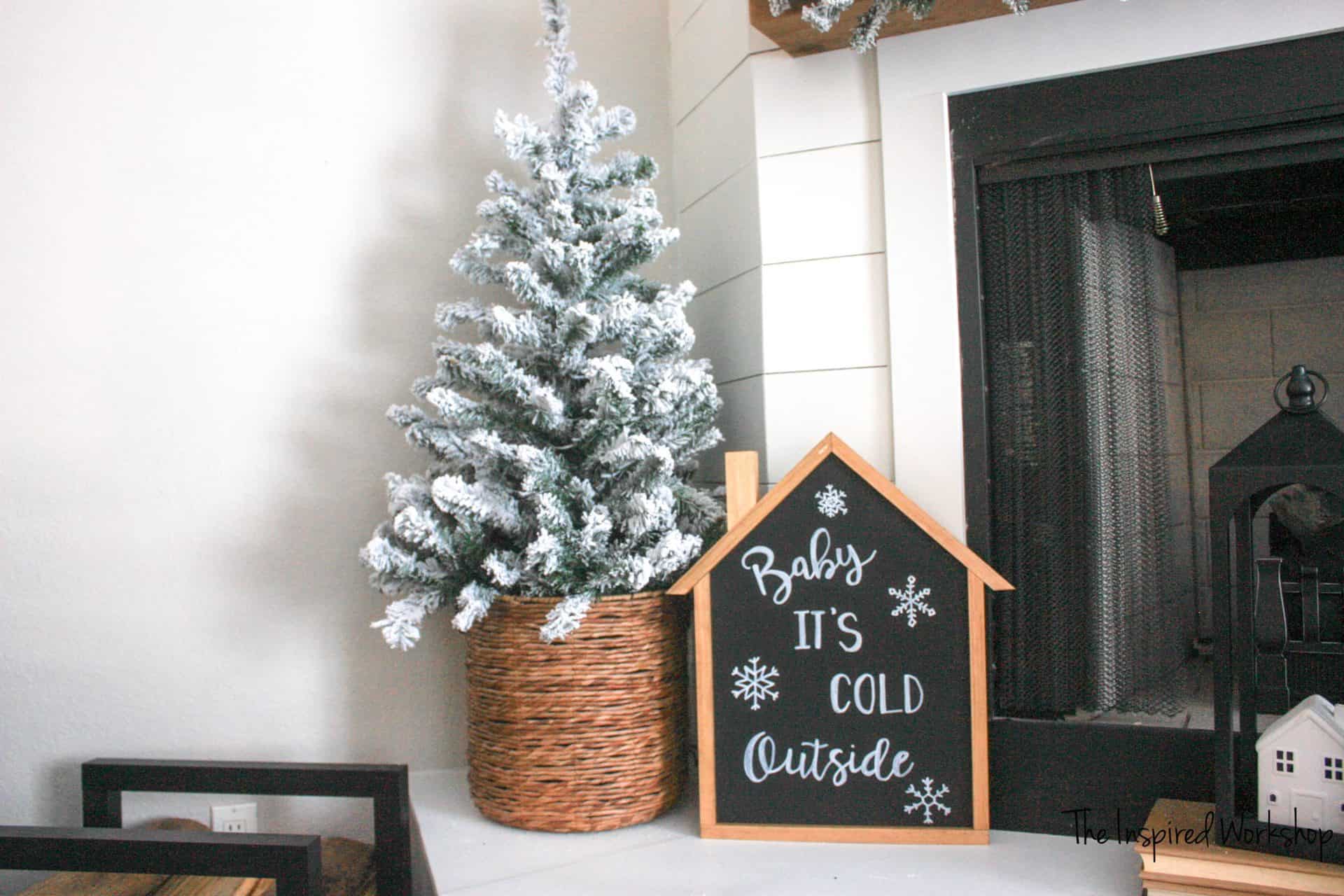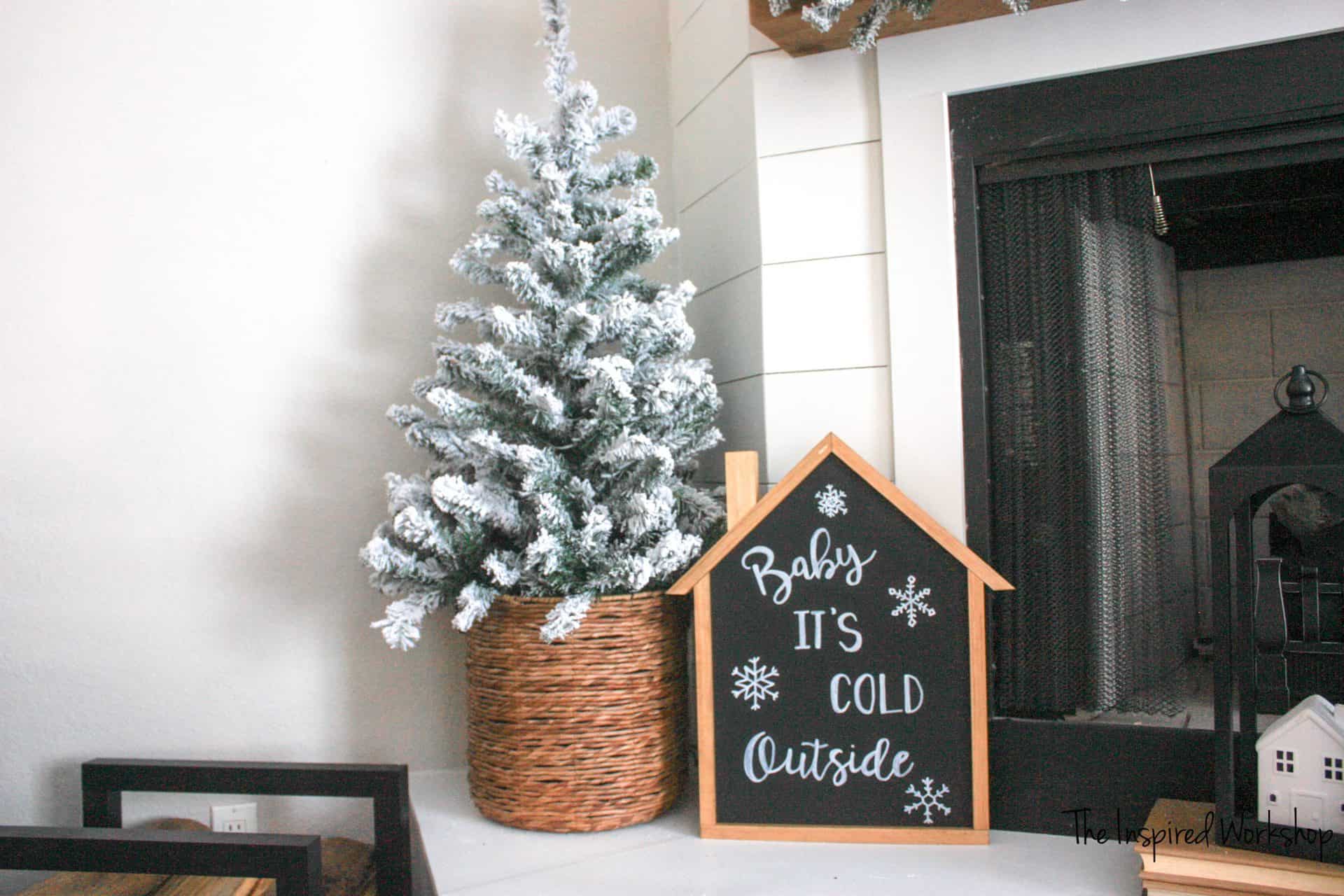 See you tomorrow with another day of a DIY Christmas!
Happy Building!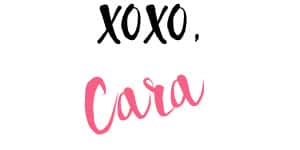 Enjoyed the post and want to save it for later? PIN IT!