Free Printable Valentine Love Art!
Happy Valentine's Day!
As I said in my last post, I LOVE any type of art or décor that has to do with Love… yes I am a sucker for Love Art! And the only thing that makes Love Art more awesome…is when it's FREE Baby! Oh yeah! Free Printable Valentine Love Art! Just for you!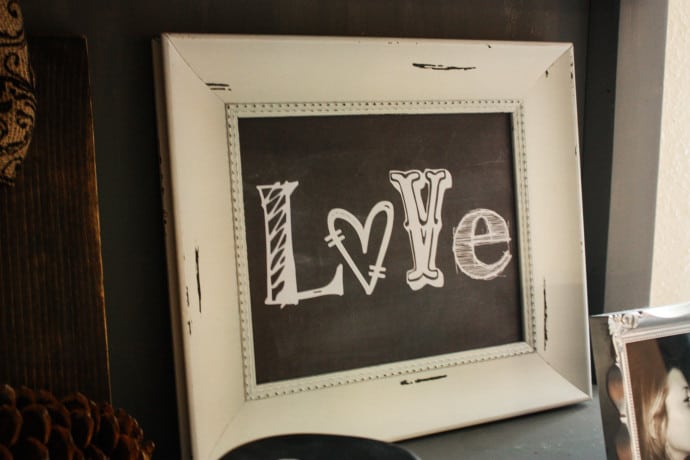 Okay, so I promised more Valentine/Love printables earlier this week and I am so sorry it took me until now to actually get them posted! I didn't want to post them until I figured out what I was doing wrong with the sizing when they are downloaded…but since I am STILL trying to figure this out…I didn't want to leave you all hanging! I am still new to so much of this blogging and computer stuff…so please hang in there with me! Now, I am going to post them, but only download them if you can manually size them to 8 x 10 on your printer until I can get this problem remedied! Thank you all for your understanding! Hopefully I can get it straightened out soon! Until then…Enjoy if you can!
Since the prints I made are not Valentine specific, I figured to post them on Valentine's Day would be alright because you can really use them anytime of the year! There are a couple prints to pick from and you can print as many as you like…just remember they are only for personal use! But my oh my how many things you can do with them! I just quickly framed one to sit on my shelf and I am still coming up with more crafty ways to display them! Whichever or how ever many you choose, I just hope they brighten up your day, whether today or someday in the future when you just want to feel Lovely! LOL!
Just click the picture below that you would like to print and it will open in acrobat!
I would LOVE to see what you do with your printables…you can post pictures of them in the comments below or tag me to your Instagram picture of them, email me…whatever, however! Can't wait to see how you use them! Happy Valentine's Day – hope you Love every minute of this day!
Lots of Love,
Cara