Kitchen Reno – Drywall and Window Trim
Hey Everyone!! I am so late on this post! Lol!! It was supposed to go up Thursday and here it is Saturday already!! ???? I am also sad to say that my to-do list last week did not get completed!! ???? But we did make progress so I can't complain too much and from this point forward it is all putting the pieces back together…which is the fun part that keeps you wanting to move forward!!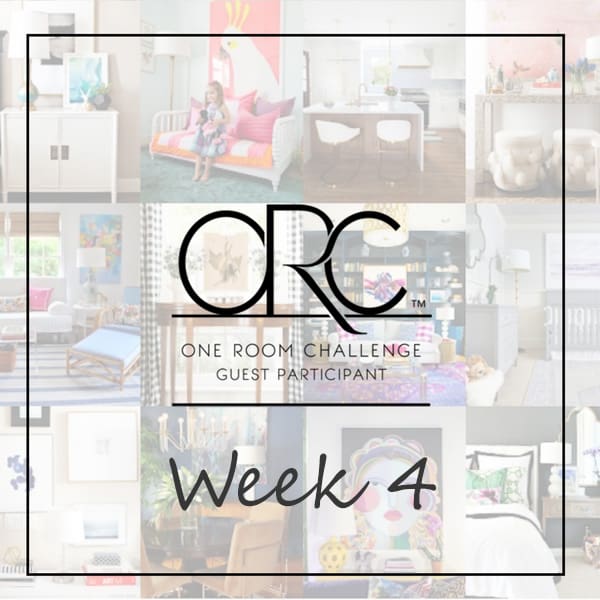 See all the One Room Challenge participants week 4 updates HERE!!
So what did I accomplish? Well for starters, I did get door and window trim up!! That is exciting, even though it isn't painted yet!!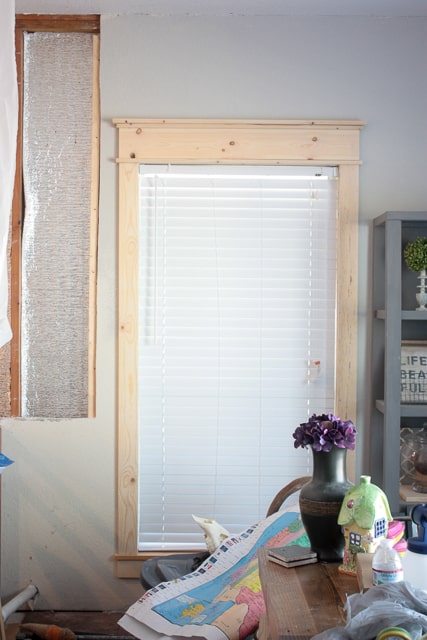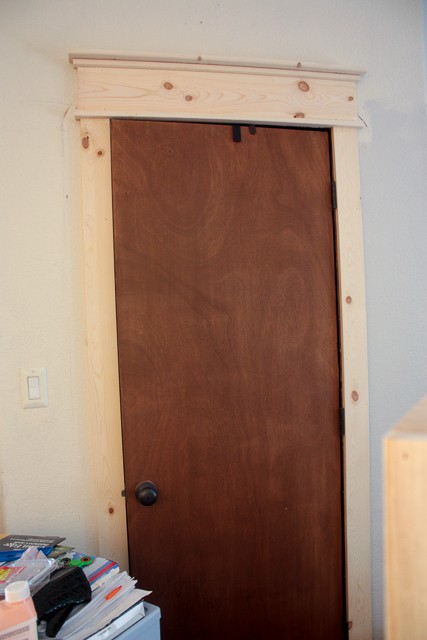 This is the easiest trim you could possibly do…and the most cost effective too! It costs $12 to frame out a window and slightly less to frame out the door! I first saw the tutorial HERE!
Don't mind the absolute chaos…it's only 2 more weeks, it's only two more weeks…then we will see beautiful kitchen pics!! Well…I hope anyway!! LoL!!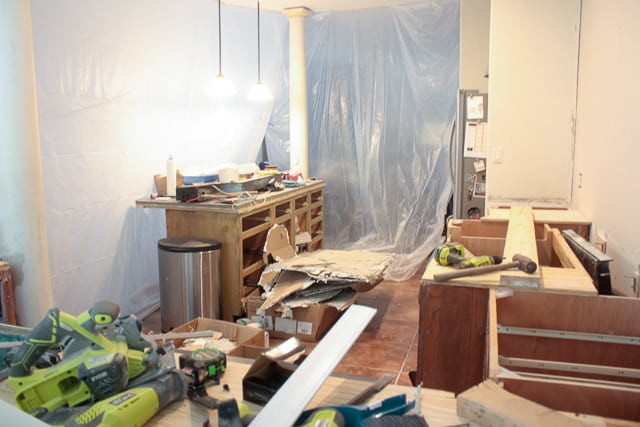 Yikes, right?! It's okay, I'll get it cleaned up by next week…I surely hope!! I seem to be running on a lot of hope these days!! ????
Anyway, we had to take out all the sheet rock along the back wall and that proved to be a much messier project than we originally expected so the kitchen was closed off for a few days! That is the strangest thing to have part of your house taped off with thick plastic! But, we were able to get the drywall replaced on the back wall of the kitchen where the concrete was, and that is progress I will celebrate even if no one else thinks it is worth celebrating!! ????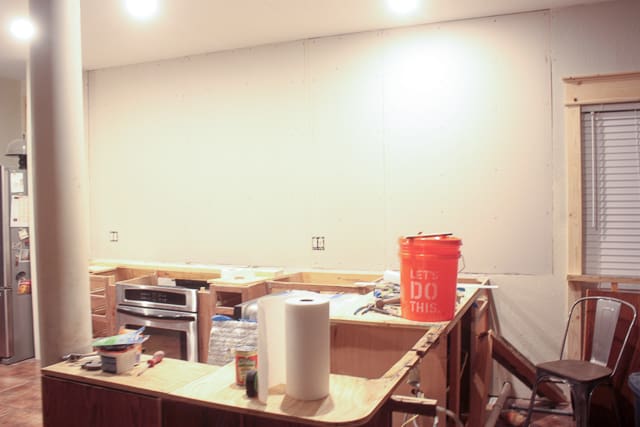 I still have to tape and float the back wall and then tile it…and oh so many more things! Two weeks seems like plenty of time, but when I look back on the week and see what I've accomplished over one week, it seems like no time at all!! ????
So did I accomplish much, not really! But am I two steps closer, yes! So I'll still call it a win to look at the glass half full!
Hope your Saturday was wonderful!! Have a great rest of the weekend!
Lots of Love,
Cara