Chalkboard Initial Wall Art
Hey there my fellow builders and crafters!! I hope you all had a wonderful weekend and are enjoying this beautiful Monday!! Today, I have such a cute little craft for you that makes a really big statement wherever you place it!! I made this chalkboard initial wall art for my son and it is one of my favorite diy projects in his room!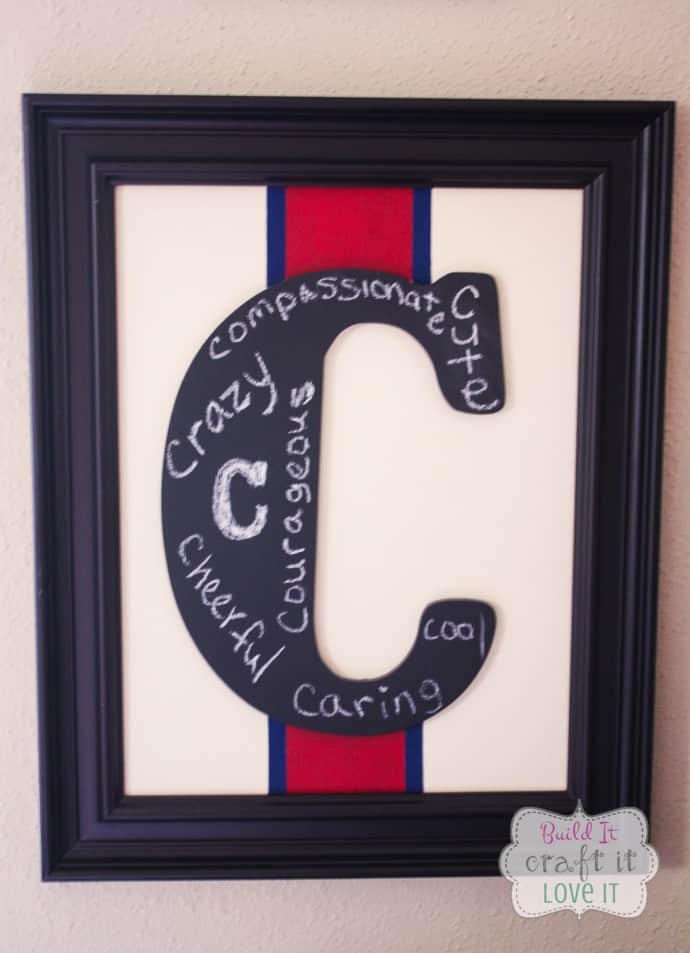 I really like chalkboards and initials…so when I found this frame WAY clearanced out at Hobby Lobby…I just knew I wanted to do something with it and his initial. I looked around Hobby Lobby for a letter C that was already painted but really didn't find anything that was big enough or flat enough…until I went to the unfinished wood section where I was able to snatch this baby up…and for dirt cheap with my 40% off coupon!! Woohoo!! What's up…that's right I get excited for a bargain!!! Enough about me walking around Hobby Lobby, let me show you how to make this!! Haha!!
Materials List:
– Large Frame (mine is 18×24)
-Large letter (mine was an 18 in unfinished wood letter)
-1 yard of fabric of your choice
-acrylic paint
-painter's tape
-chalkboard paint
-1 foam board
hot glue gun
wood glue
How crazy is this…no cut list…what?! I am not sure I know how to do a post without a cut list! Lol! Joking!
Alright so to get started, paint your letter C with your chalkboard paint…this project I do not have the most pictures for and I apologize in advance for my short coming! Hehe! But I know you are so smart you can achieve this project even with my limited number of pictures!! Lol!
First I painted my letter C that I found in the unfinished wood section at Hobby Lobby…this bad boy is 18″ tall! Um, I'll take one of every letter! Lol! You can see them HERE! I painted it with the same paint I used on my large chalkboard.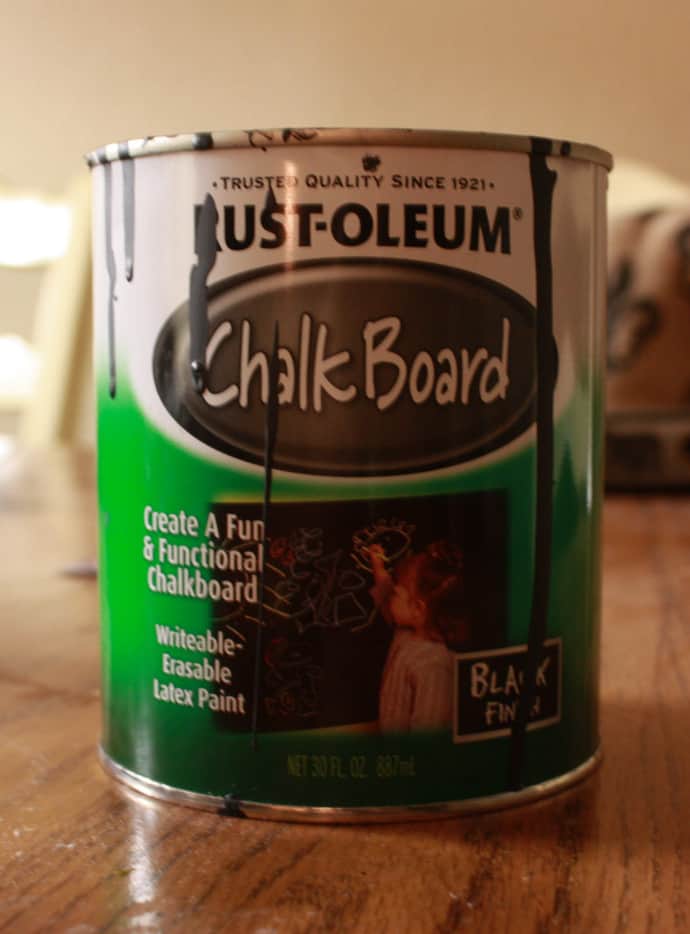 Next I cut my foam board down to fit inside of my frame…just measure the back of the frame where the indention is and cut as close to that size as you can…I cut it to fit pretty snug fitting so that it wouldn't fall out!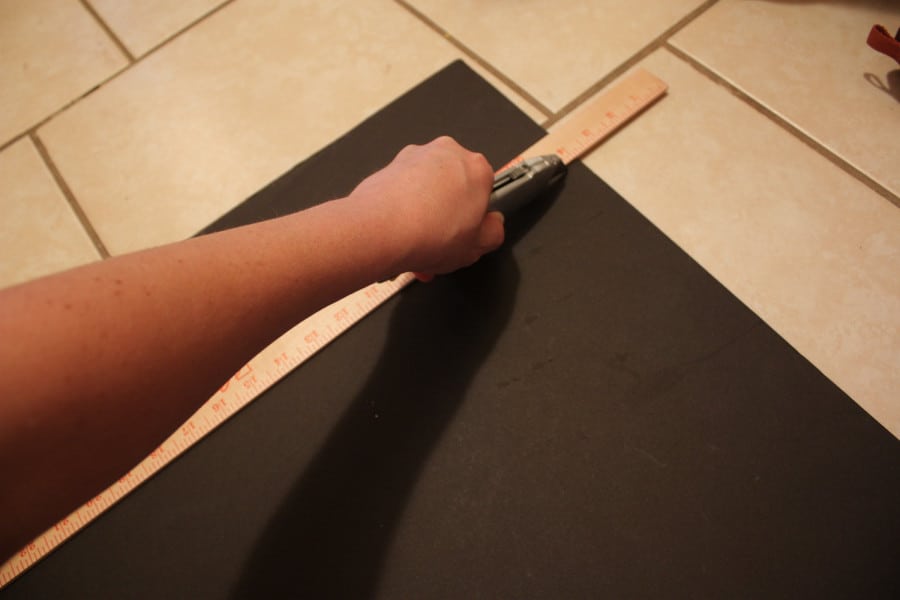 After ironing my ivory fabric, I cut it 2-3 inches wider than my foam board and wrapped it around the back of the board and hot glued as tight as I could pull it! I was so surprised that the hot glue would hold so tight and well, but it did indeed!!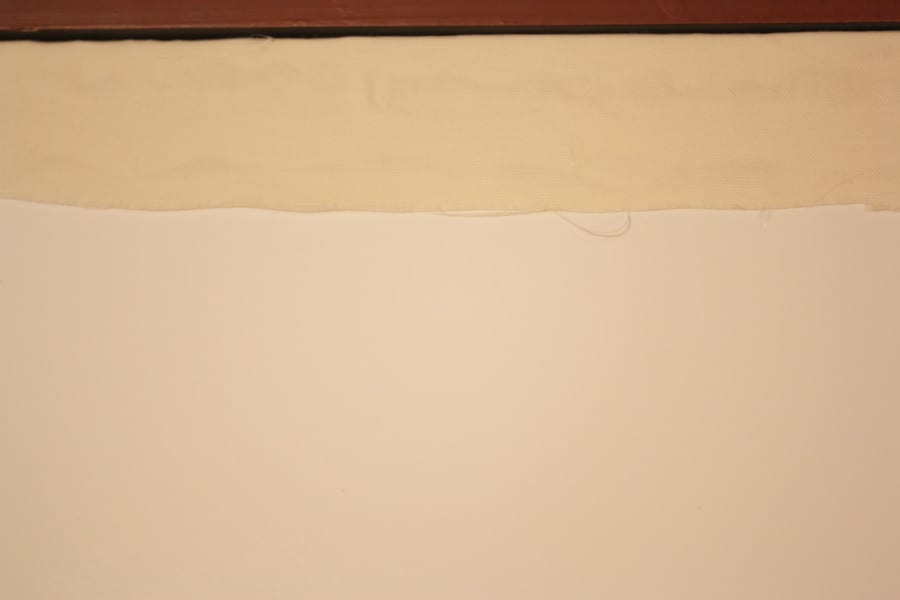 I originally did not plan on having the stripes, so I glued the letter C onto the foam board first, even though if I were doing it over again I would probably paint them first but it will work just fine either way!! I used a lot of wood glue to make sure it saturated through the fabric and would actually adhere it all together! I used jugs of water to put constant pressure on the letter C while it dried!
Then I became aware of the fact that I did not like how boring it was with the plain ivory fabric and chalkboard C…so I came up with adding the stripes and I am so glad I did because that is when I decided I LOVED it!! Haha!! I just used painter's tape to tape off the C and then also used painter's tape to tape the large red stripe area, I let that dry, and then painter's taped the area for the blue stripes! I used regular craft acrylic paint for this part…if I was painting on something like a pillow with this paint I would use a textile medium to make the paint more flexible but since this will just hang on the wall…we can just use the paint by itself!! Yea!!
Then I just stuffed the foam board into the frame…I say stuffed because I made mine fit so snug I felt like I was stuffing it in there!! LOL!
Ta-da!!! I totally love it!! Find a place to hang it or a table to place it on…mine was an open back frame so it already had hanging hardware! Yeah!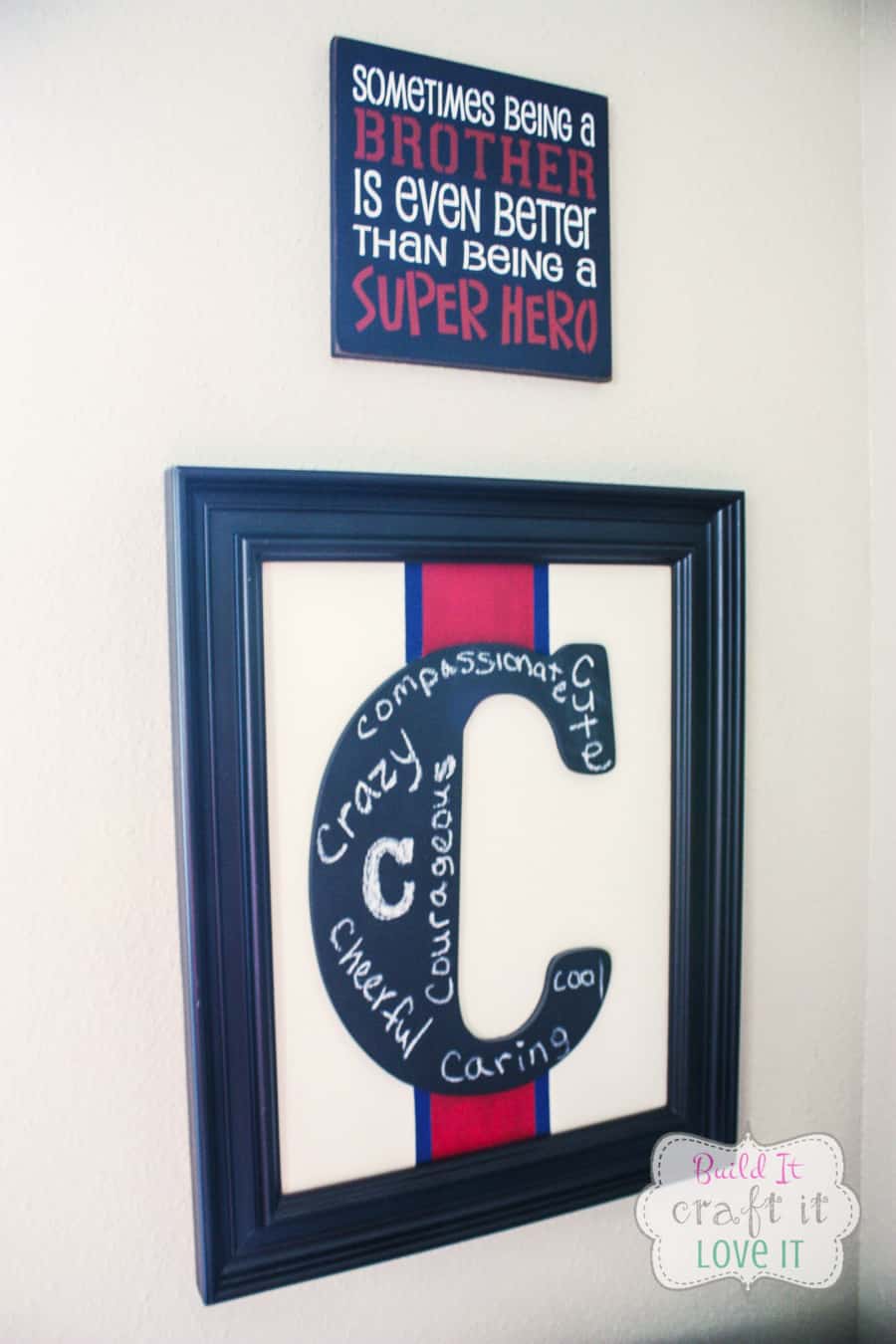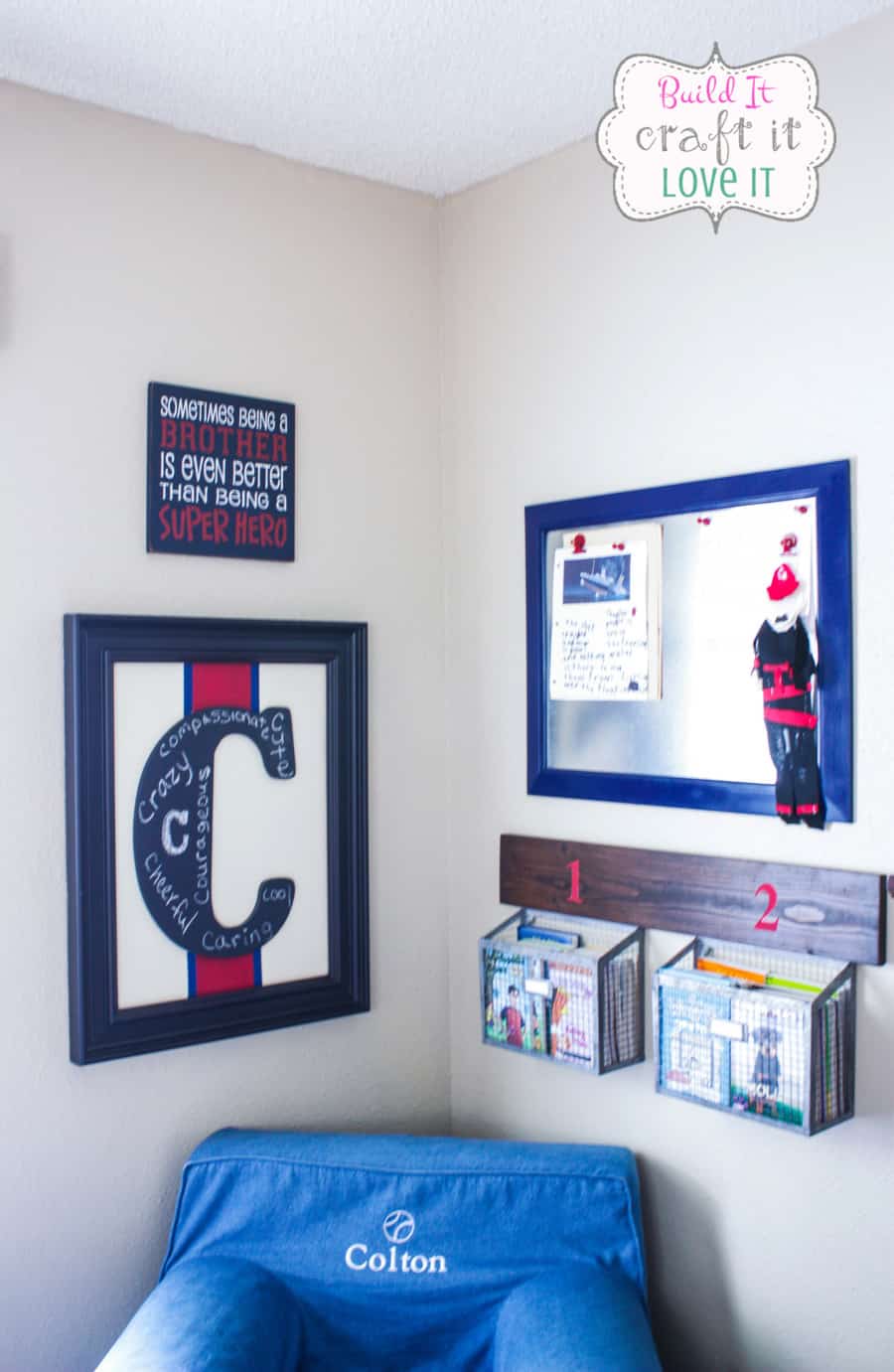 How simple was that?! And now you have such a cute statement piece to display!! Woohoo!! Have a great week!!!
or follow me on Instagram or Pinterest
Whatever you BUILD or CRAFT, I just hope you LOVE every minute of IT!!!
Lots of Love,
Cara