Hey There! Happy Summertime!! I hope you are enjoying the hotter weather, and if you have little ones at home from school, I hope you are enjoying every moment and only making happy memories!! ???? If only that were how it all played out, right?!! ????
As you know, if you have been following along… I failed to meet my #OneRoomChallnege goal last month and that led me to take a break… and pout for a little while! Lol! I was so mad at myself for not accomplishing my goal, yet AGAIN… but it's life, and I just have to try harder next time! Hopefully, I will have a kitchen and bathroom update for you real soon! Until then, I recently visited my Aunt and was able to take pictures of a set of DIY cornhole boards I built for her last year! I was in such a hurry to have them ready for her boyfriend's birthday that I did not have time to take pics! What, no time…not me!! ???????? Here they are in all their Dallas Cowboy glory!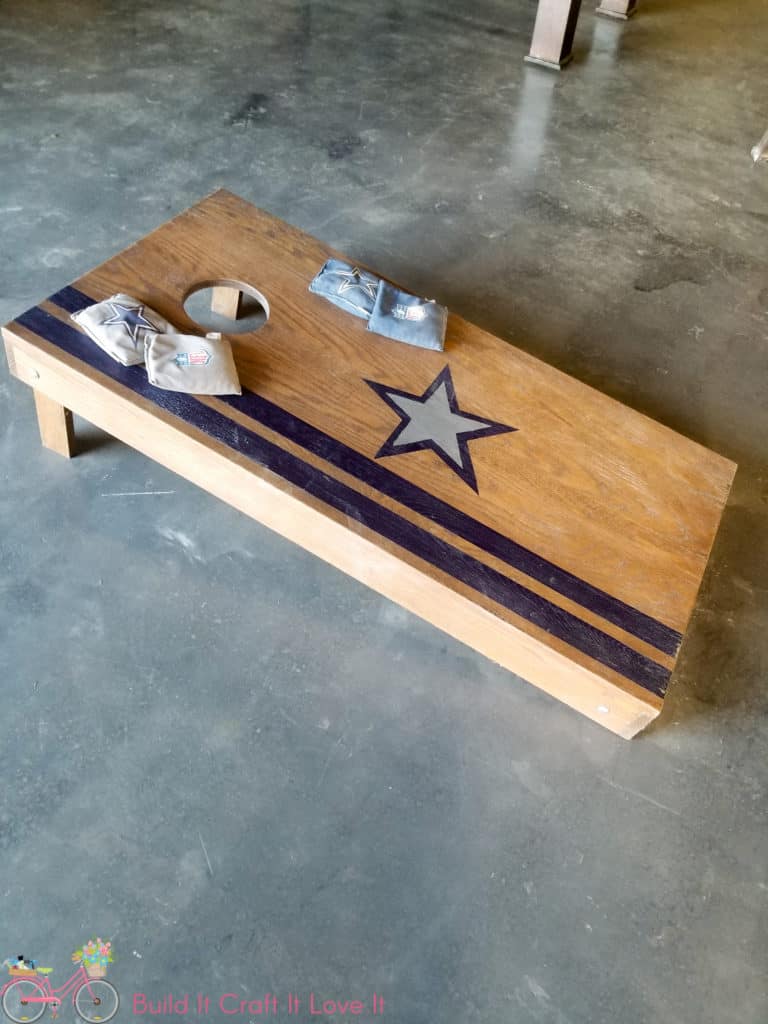 They have been heavily used…pretty much daily, so don't mind the powder from the bean bags and the slight wear to them…I love the way they look!