Are you ever searching for great DIY gift ideas? This DIY Wine Caddy is the perfect DIY gift idea for any wine lover or hostess on your list! Make one for yourself and one to give as a gift! You really can't go wrong with building something to serve wine!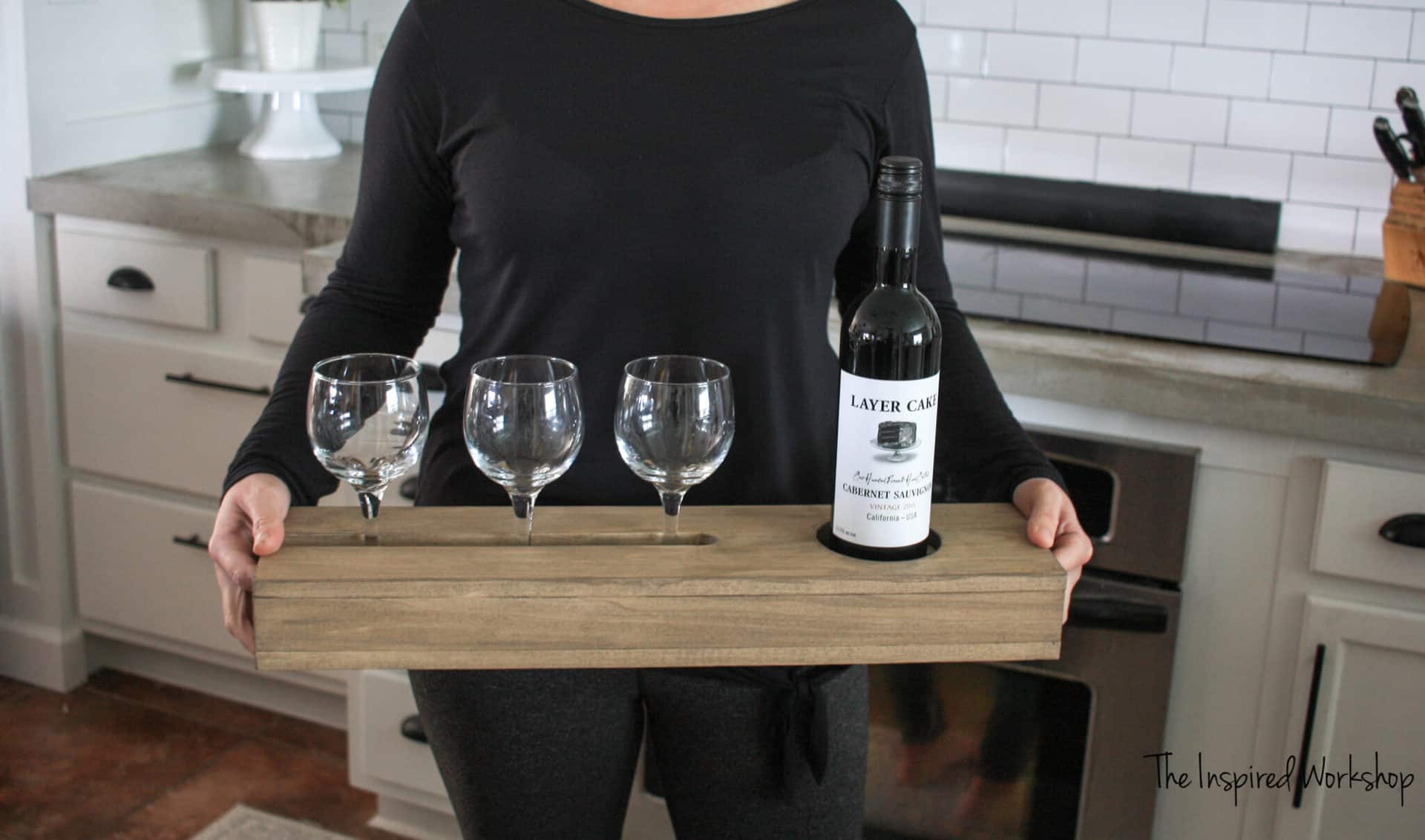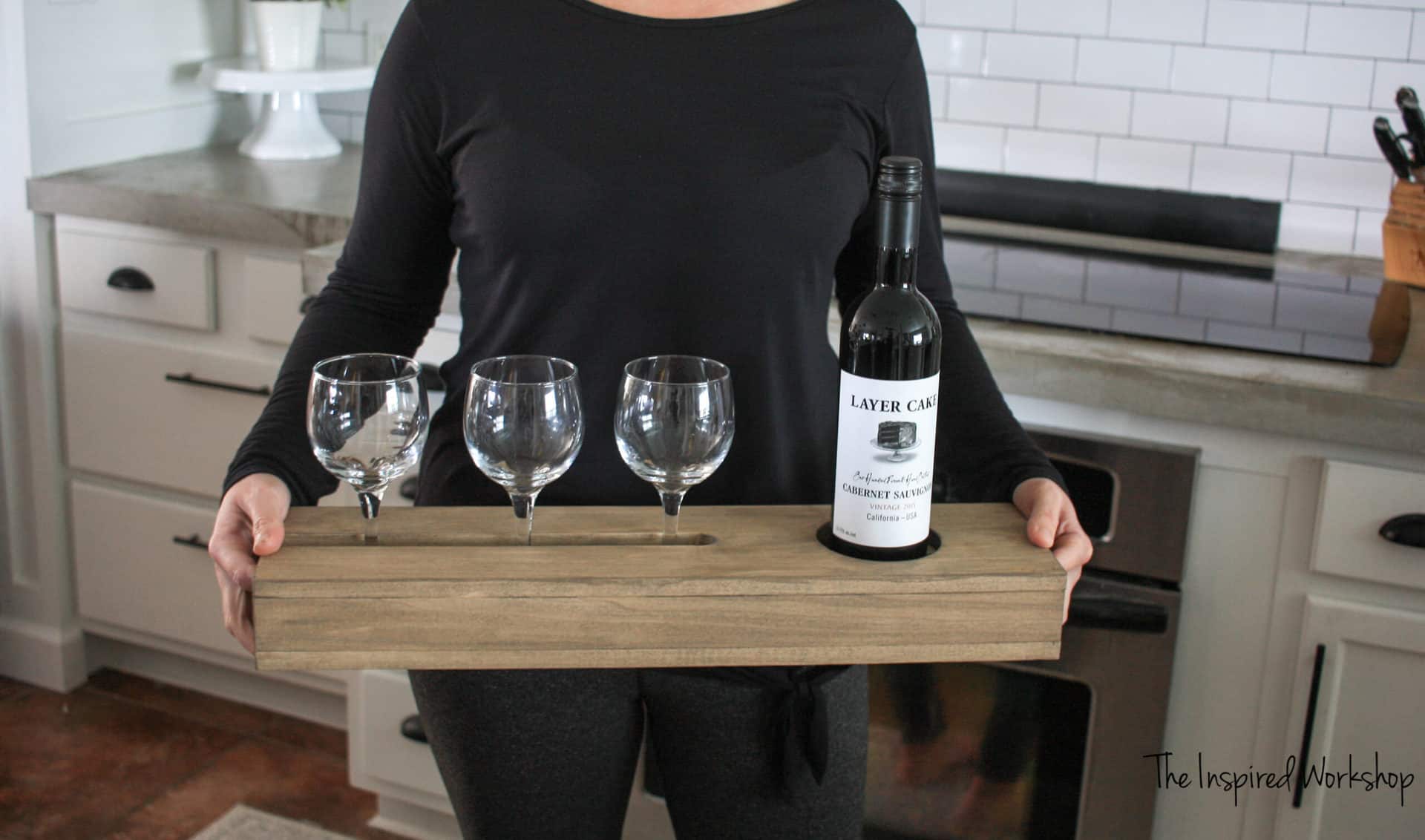 This is the perfect beginner project if you received tools at Christmas or just want to try your hand at woodworking! It is such a simple project that will have you trying out new skills and tools, or if you are already a skilled woodworker, this project can be whipped out in a matter of minutes!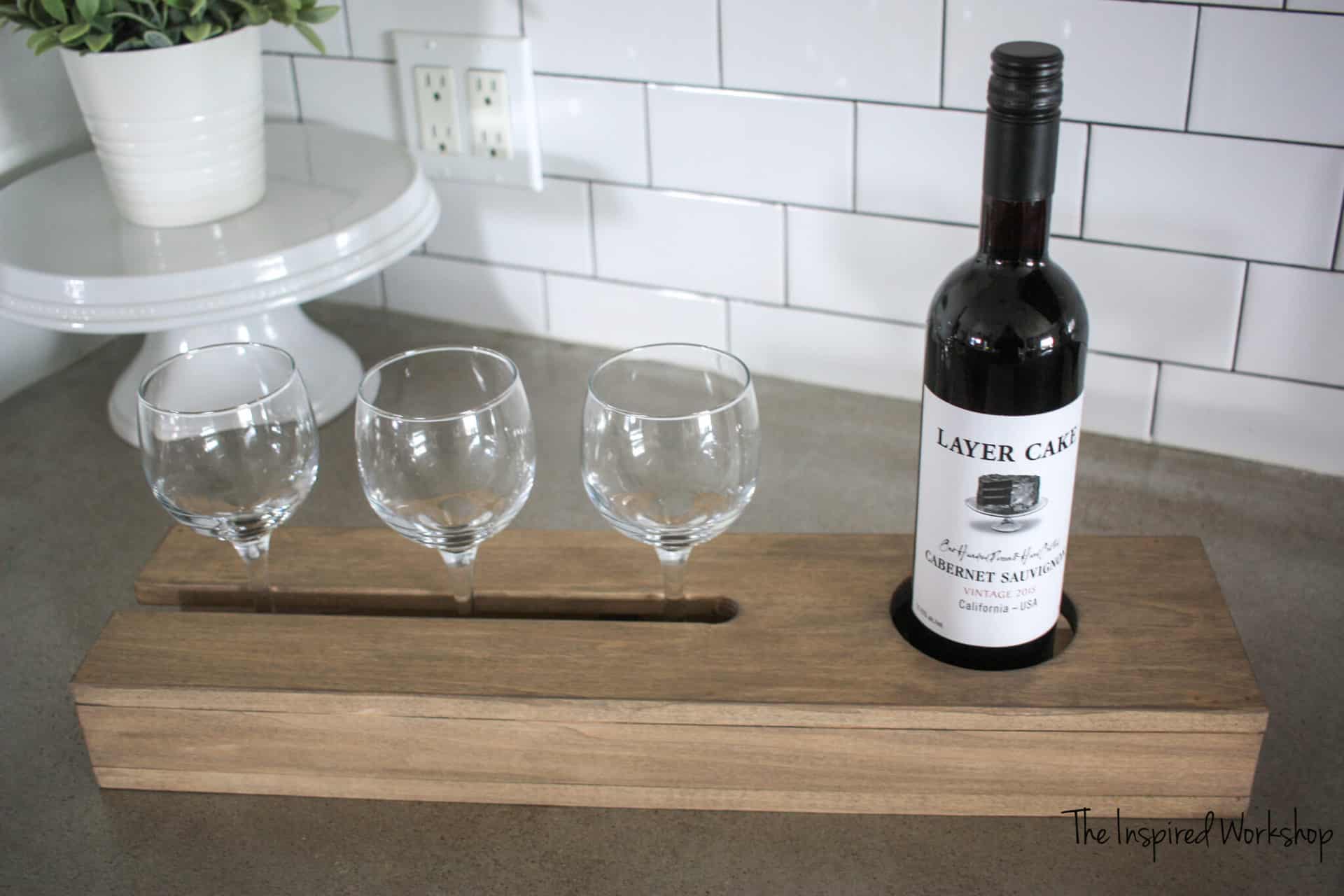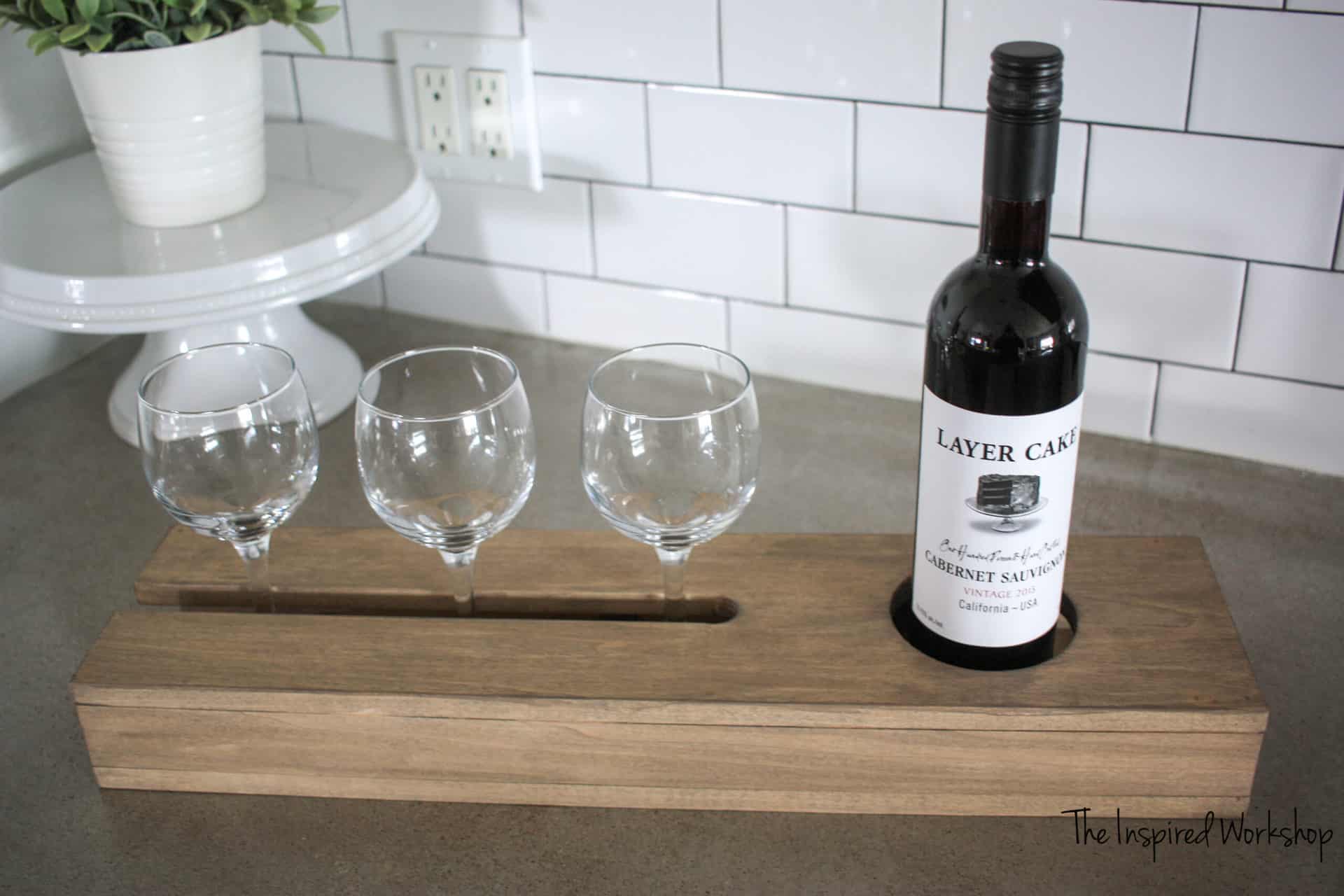 This DIY wine caddy is made using hobby boards from Home Depot which are only 1/2″ thick and made of poplar, but I could only imagine this made from an exotic hardwood species…it would be epic! So someone please make it out of gorgeous wood and send me pictures!😉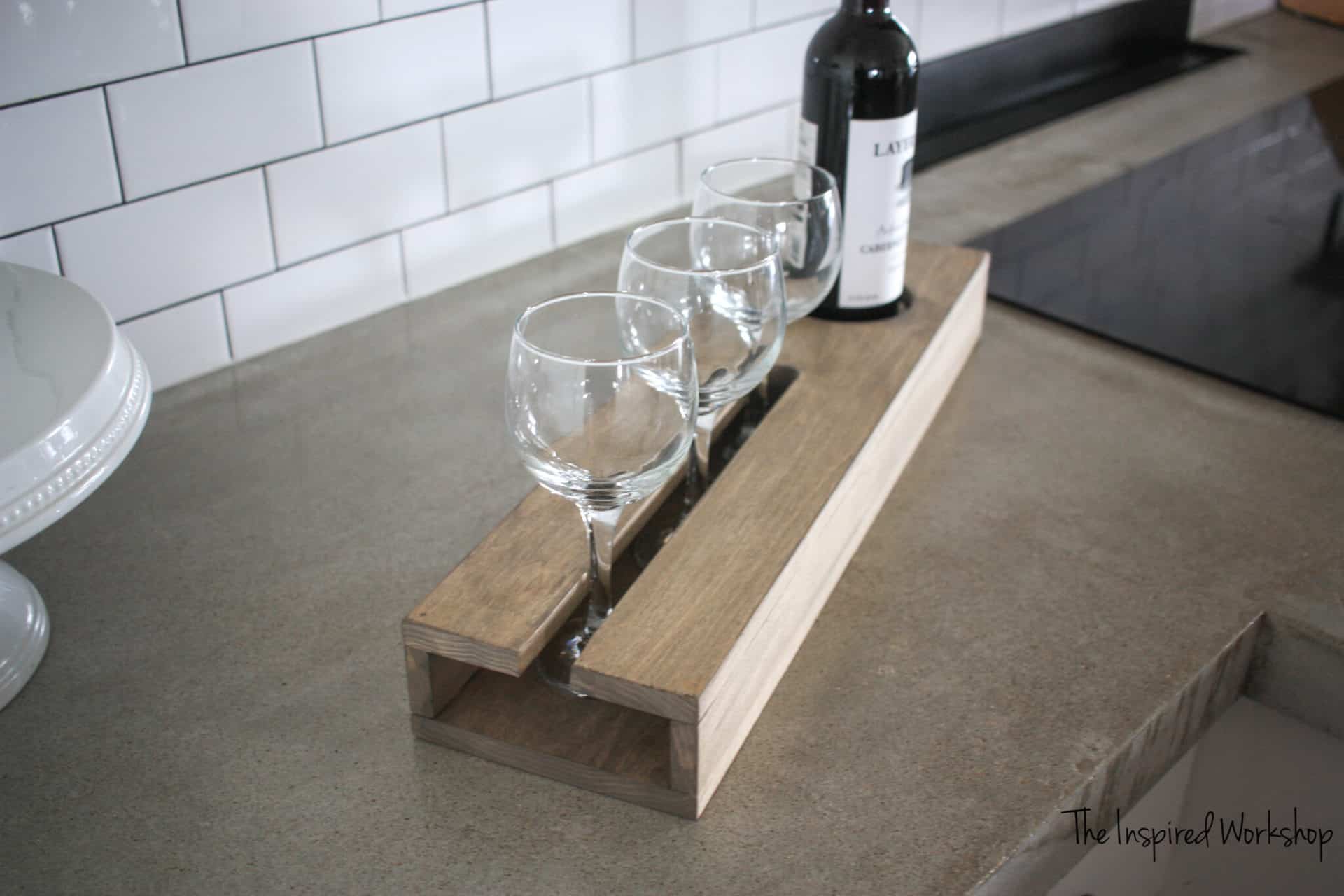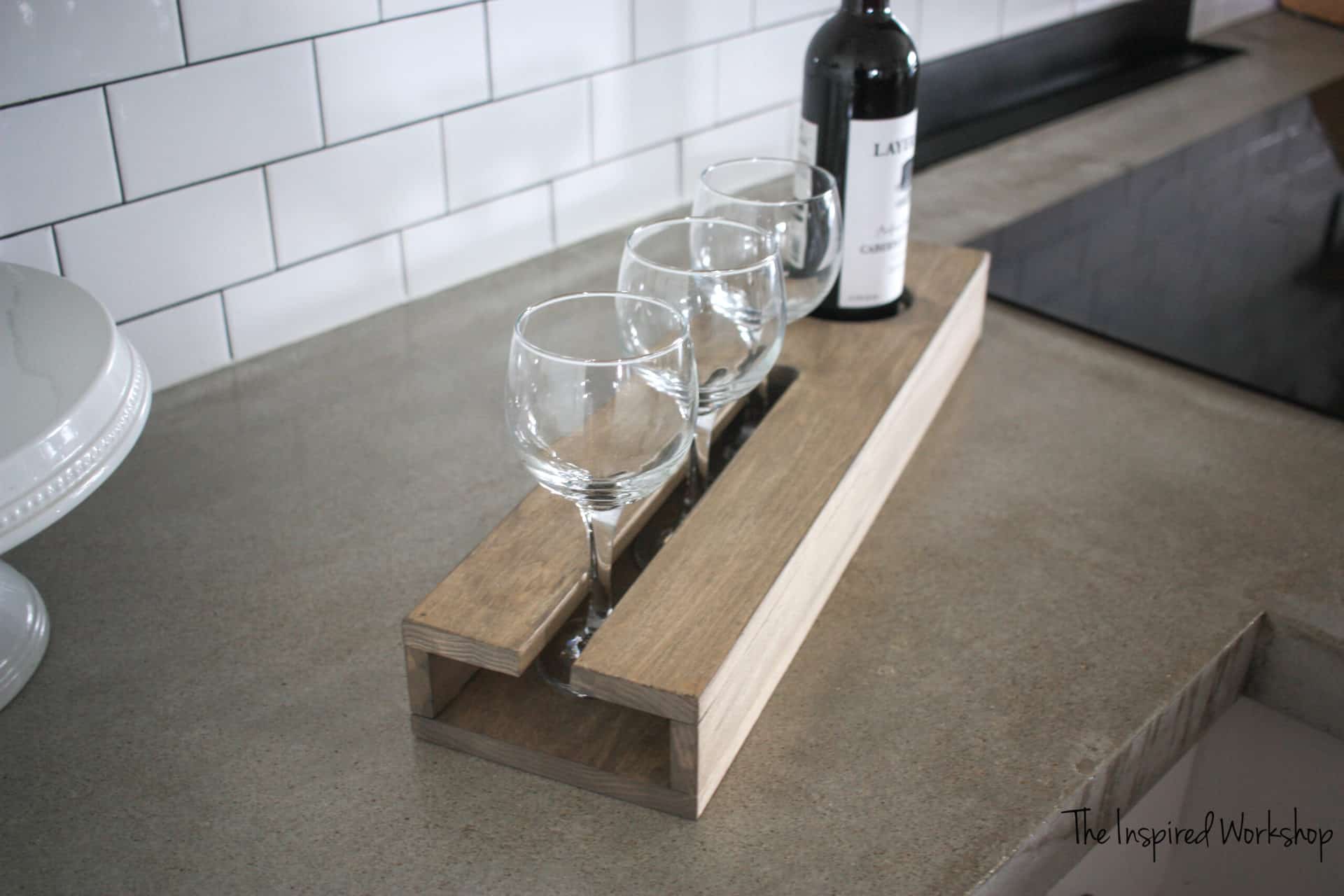 I can't wait to invite my girlfriends over to have some wine just so I can use my wine caddy!😂 Are you ready to make one for your next get-together? Let's do it, I'll show you how!😏
Don't have time to build this now, but want to save it for later? PIN IT!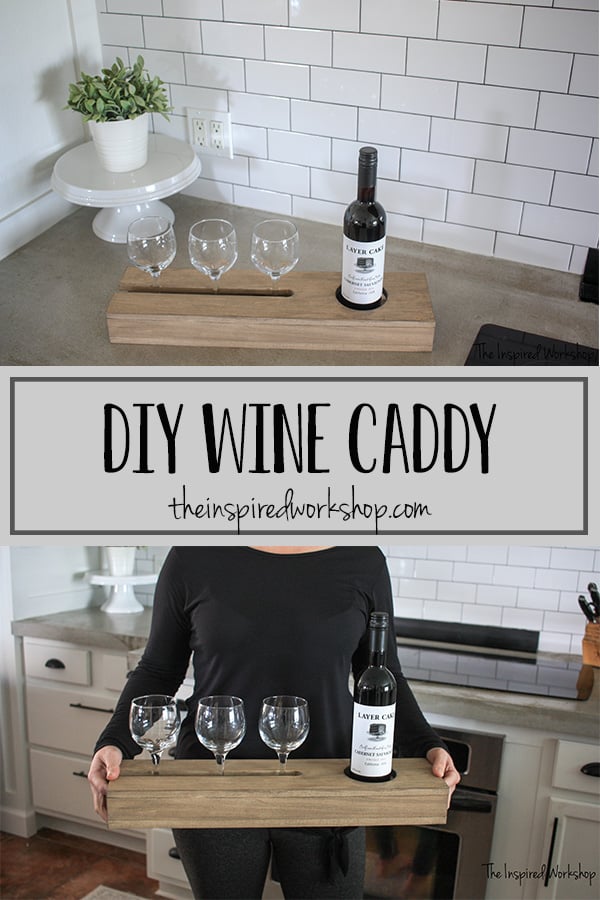 Enjoy wine and want to see some of my other awesome wine projects, such as this Wine Dispenser, or this Wine Riddling Rack to store all the wine?
Gathering Supplies to Make the DIY Wine Caddy
Materials for Wine Server Caddy
*Note: Amazon links below are affiliate links! An affiliate link pays me a small percentage of the sale (at no extra cost to you), should one be made after clicking an Amazon link! That small commission helps me keep the plans on this site FREE, so thank you in advance if you make a purchase at one of my links!😉
Cut List: DIY Wine Caddy
2 – 1/2″x6″ @ 22″
2 – 1/2″ x 2″ @ 22″
Building the DIY Wine Caddy
Step 1
After cutting your boards to size, measure 4 3/4″ from the end of one of the 1/2″x6″ @ 22″. This is where you will place the drill bit of the 3 1/2″ hole saw (center of the hole saw). Drill the hole!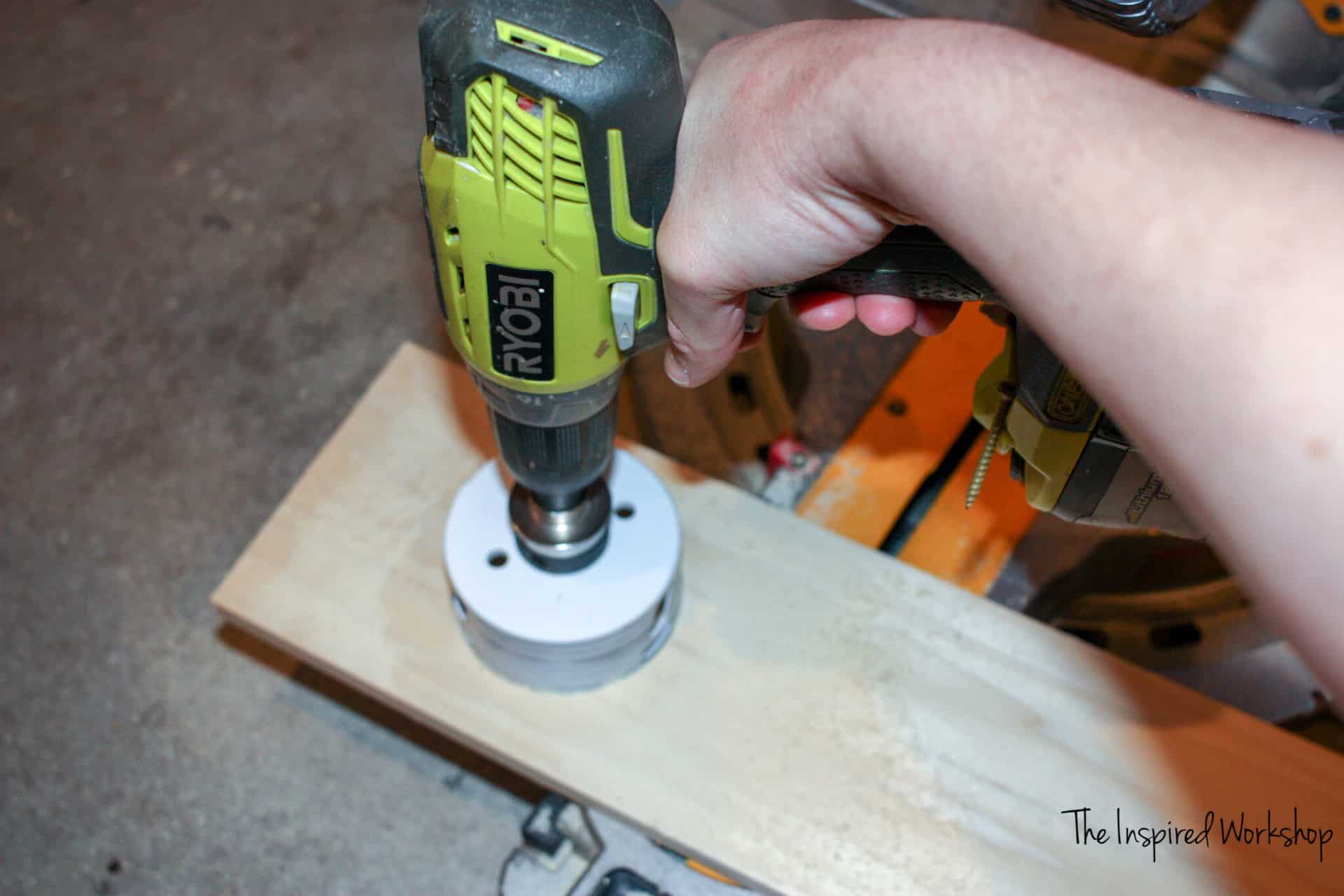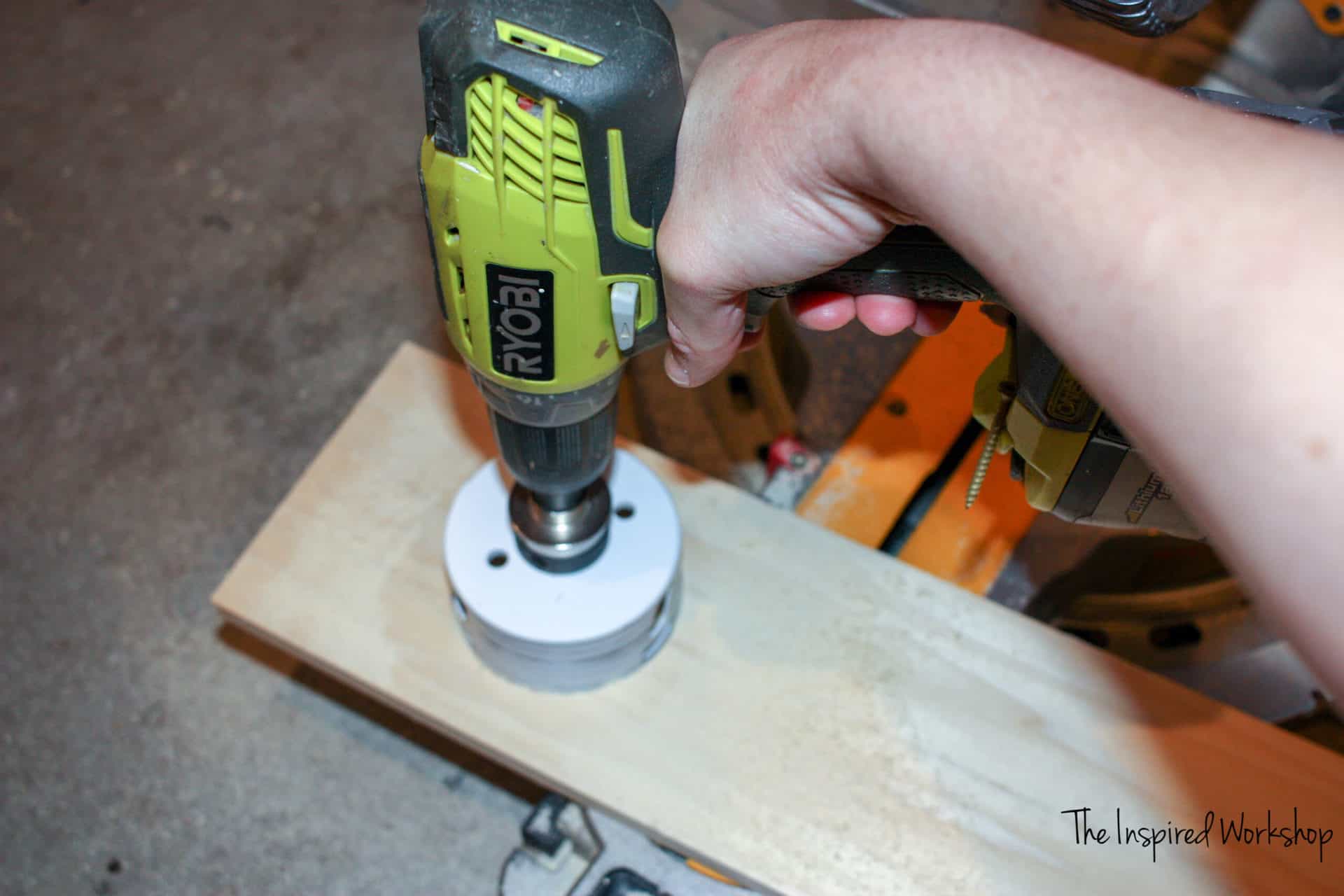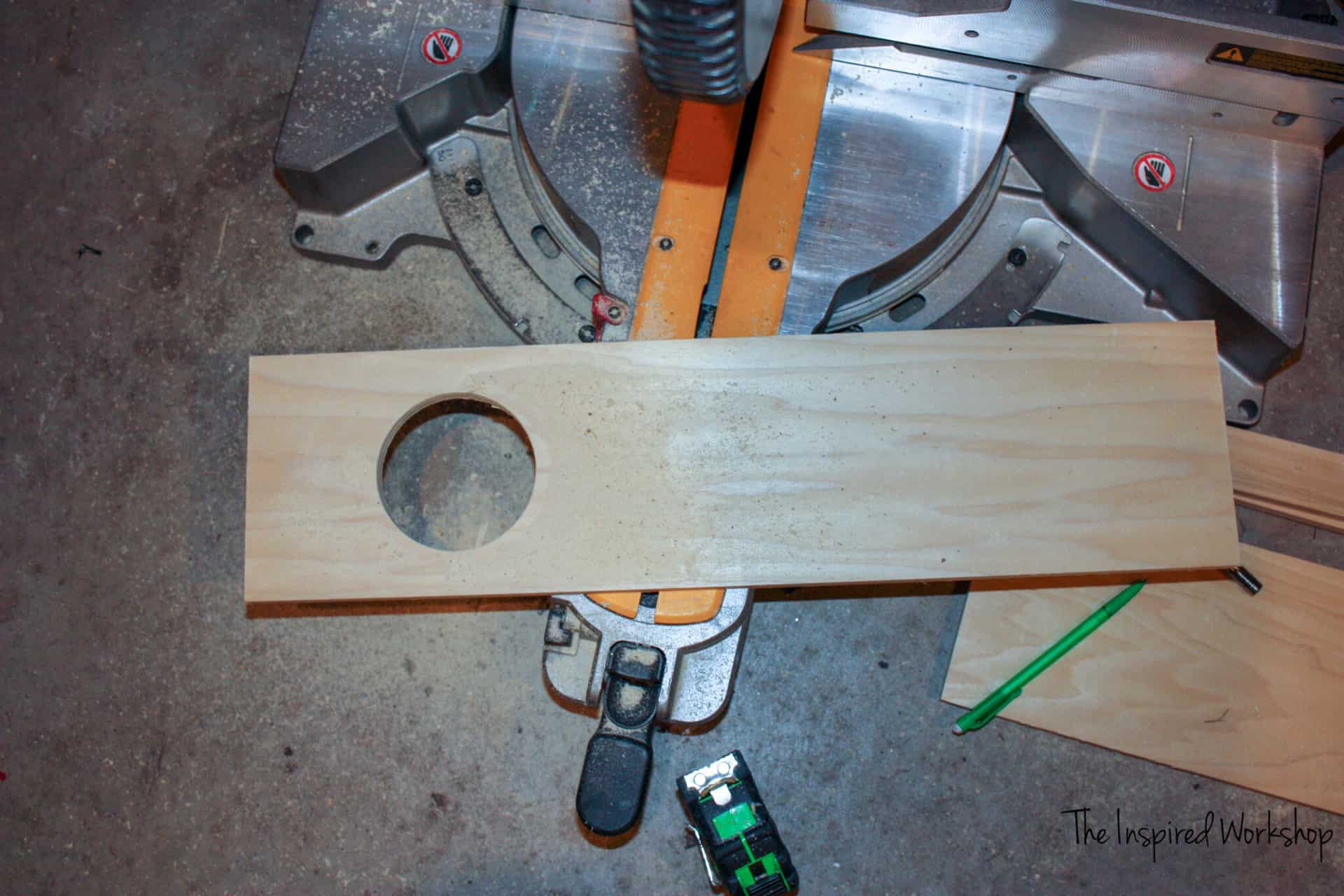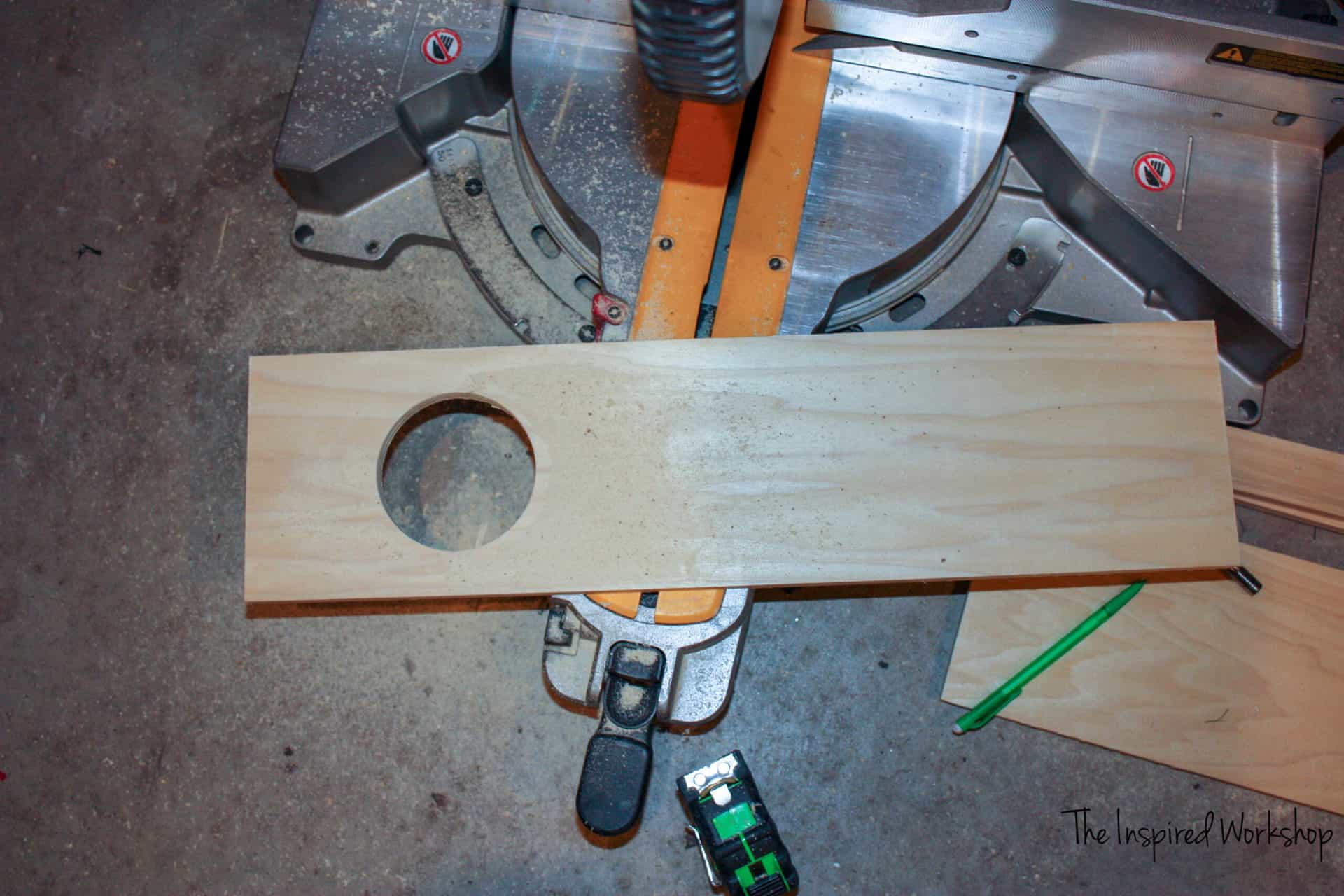 Step 2
Measure for the next hole that will round out your slot for the wine glasses. And drill the hole.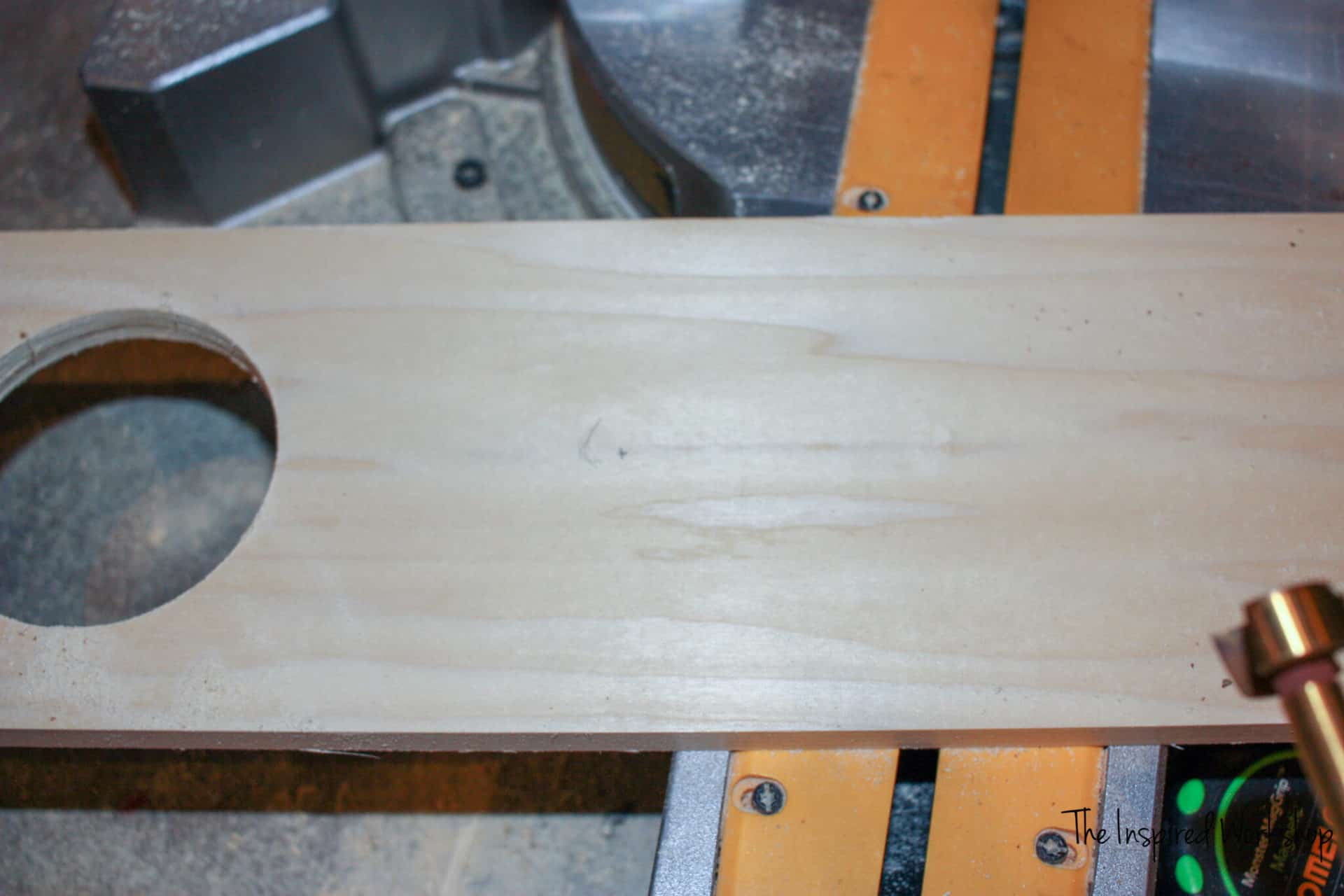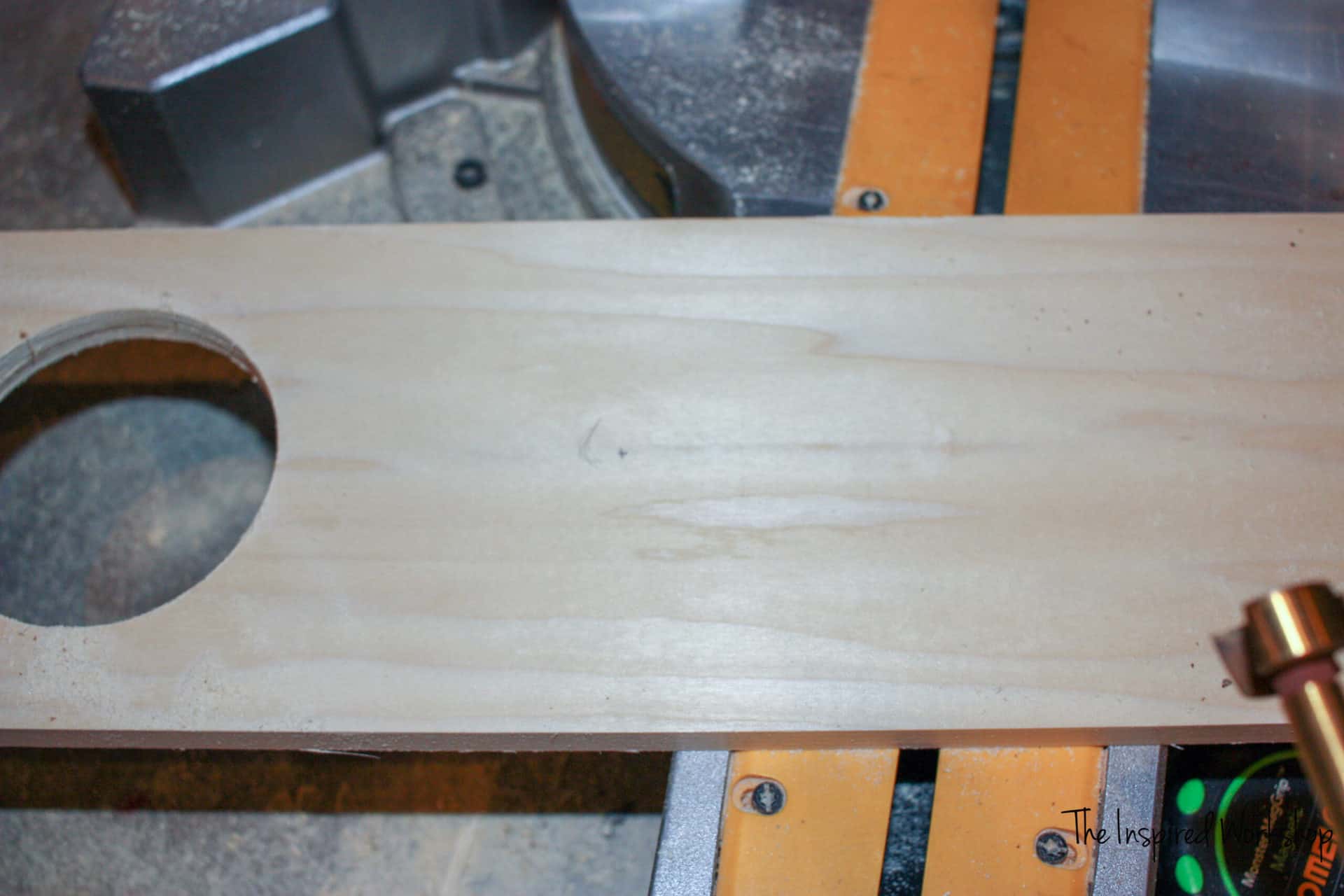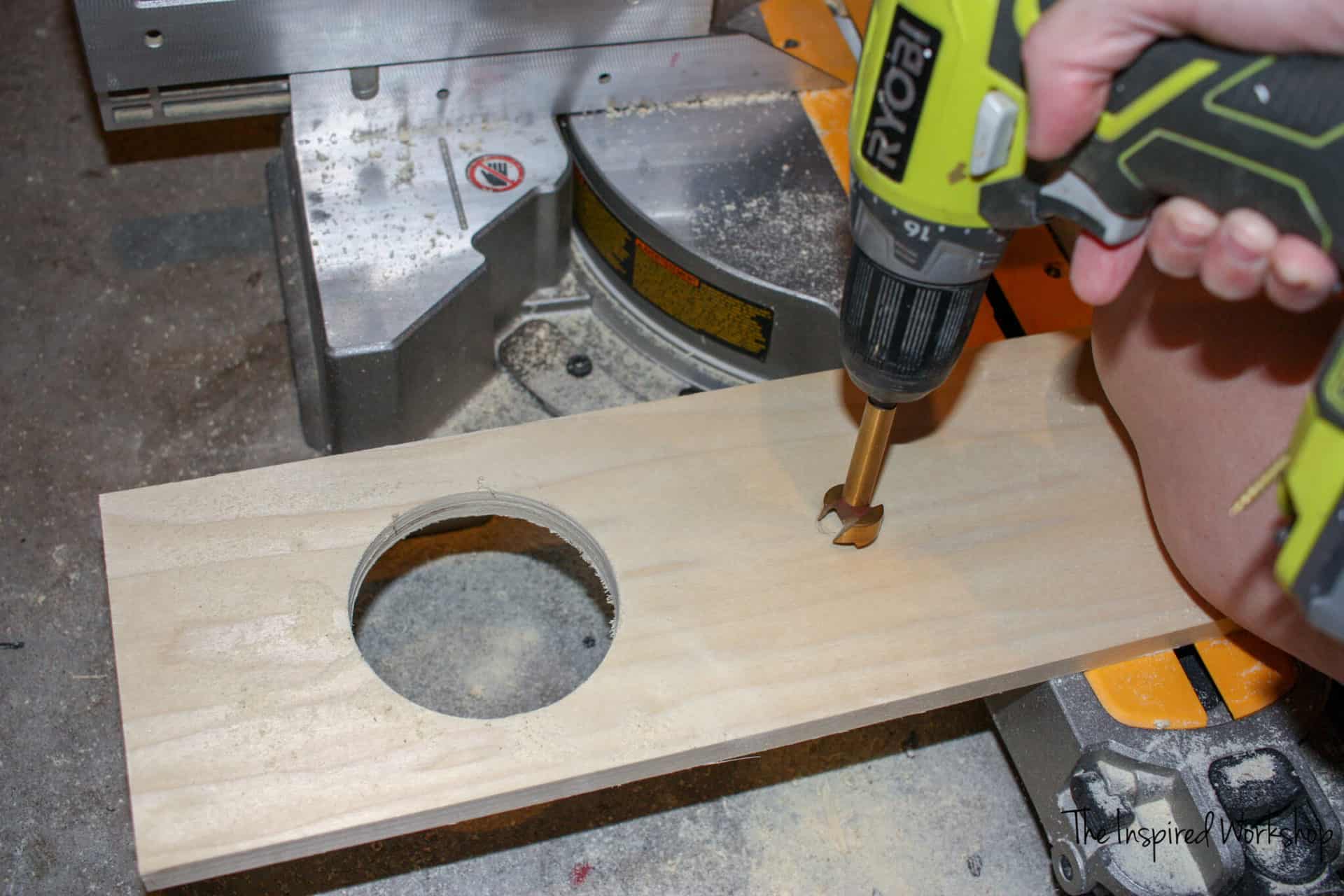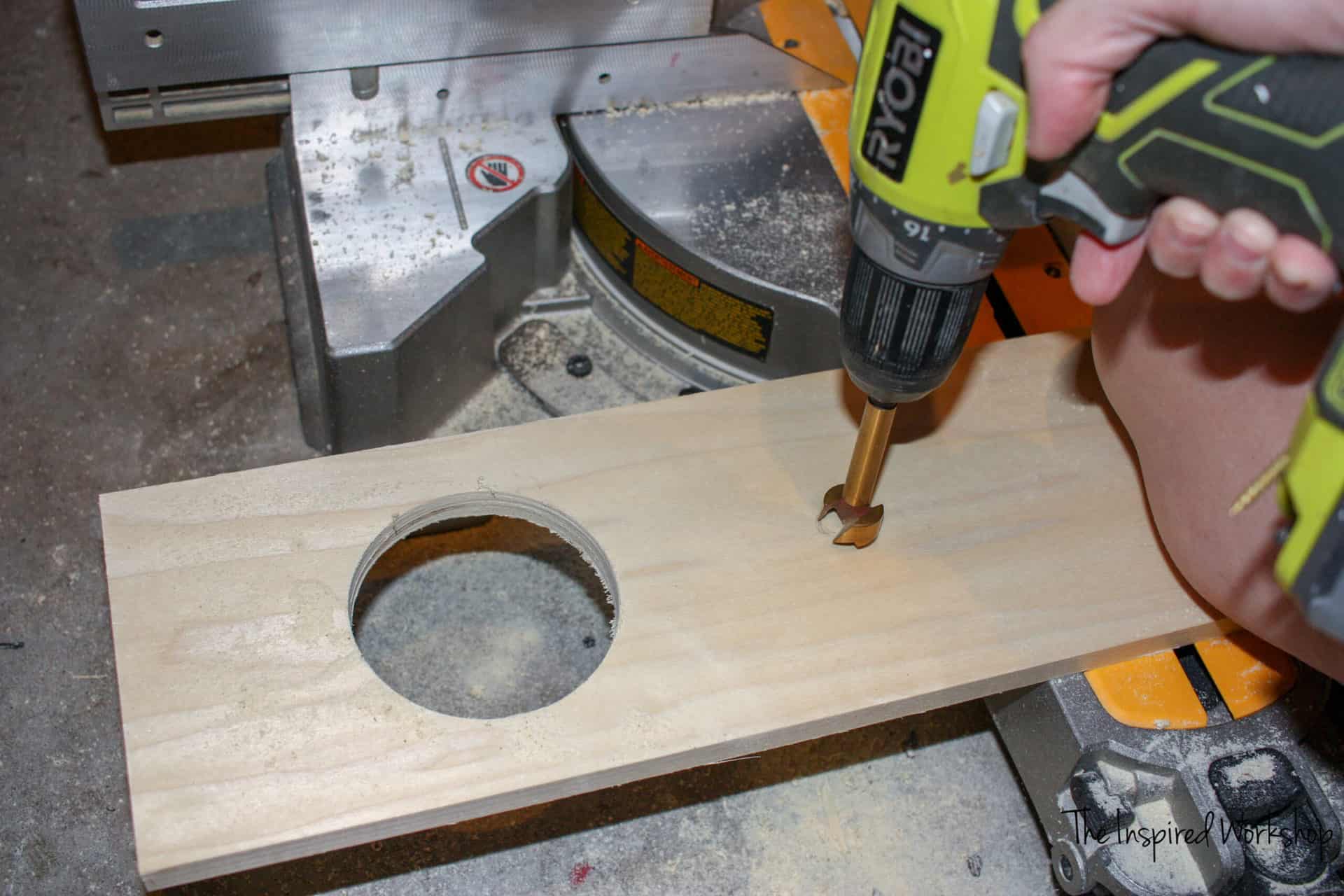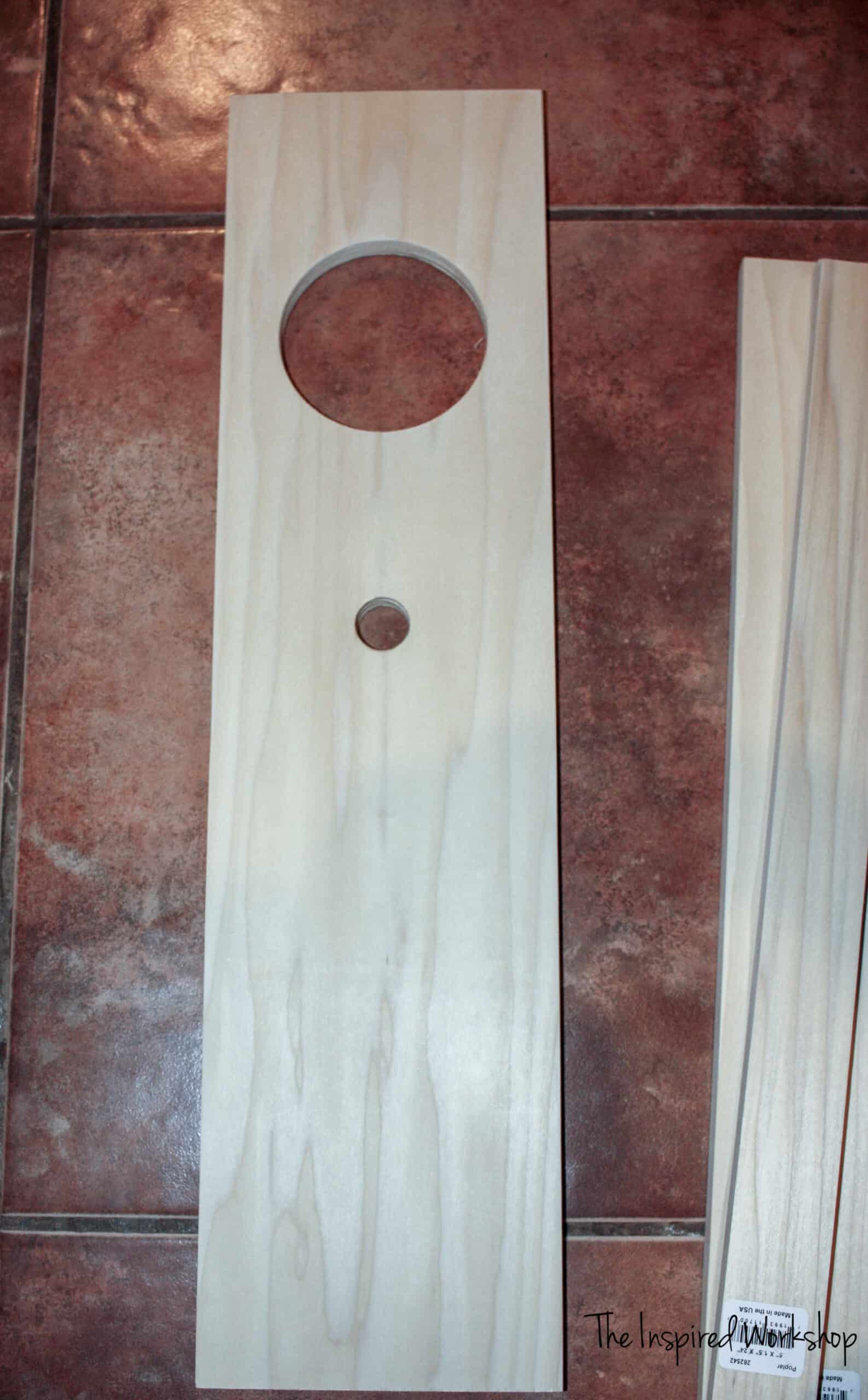 Step 3
Measure and draw lines for the wine glass slot. The slot will be cut with a jigsaw and if you clamp a straight board as a guide, you can cut it rather quickly…and straight!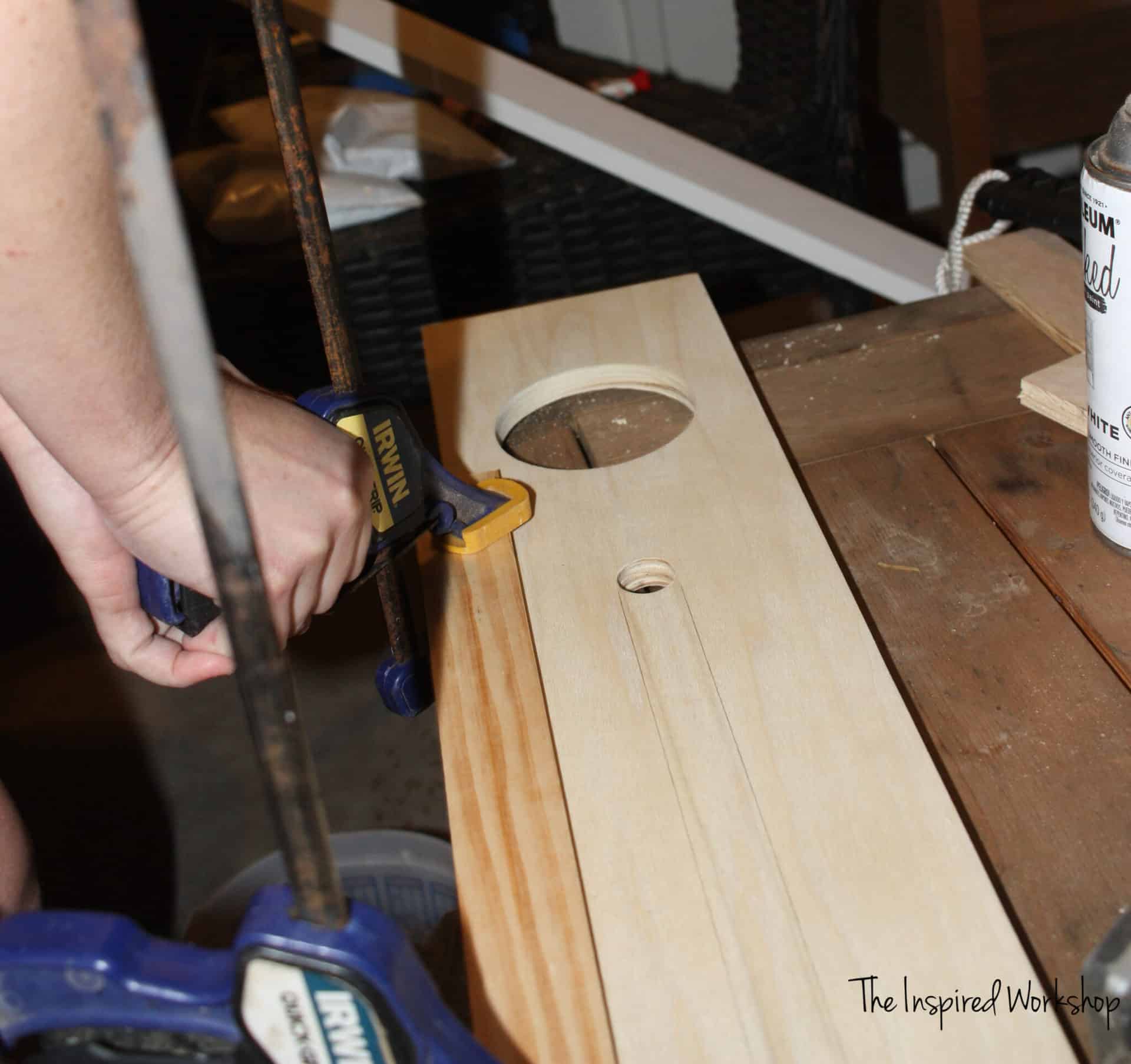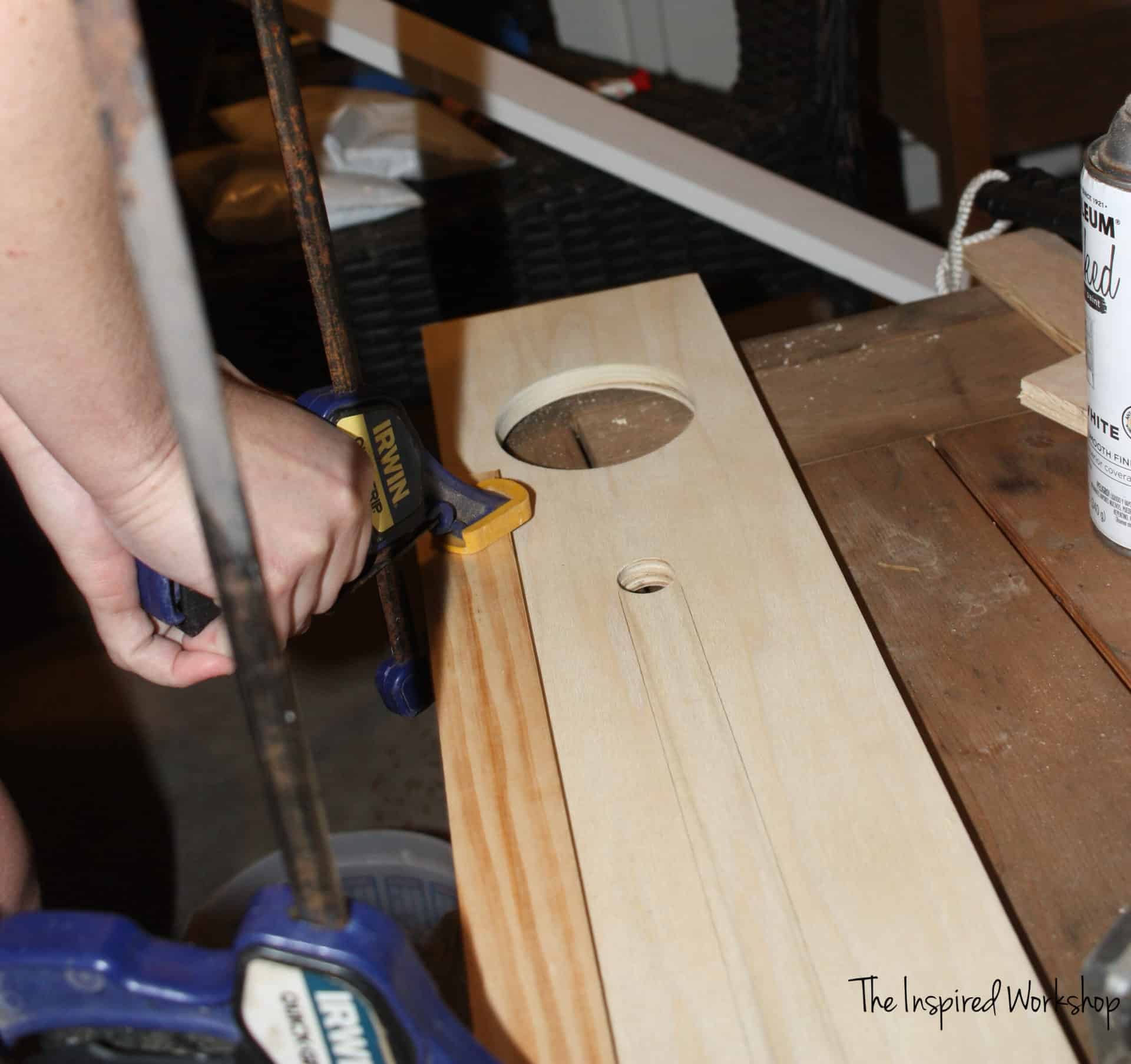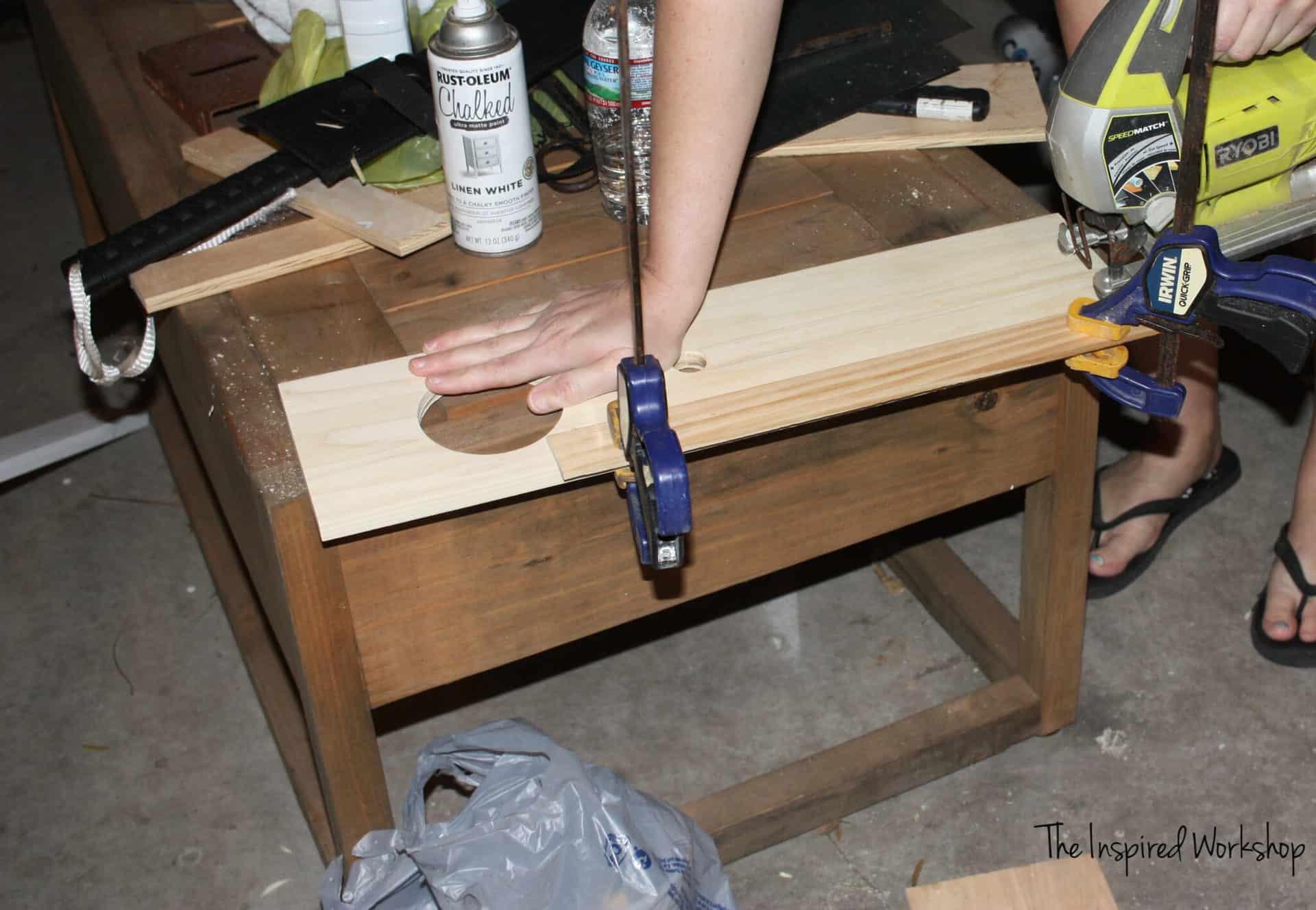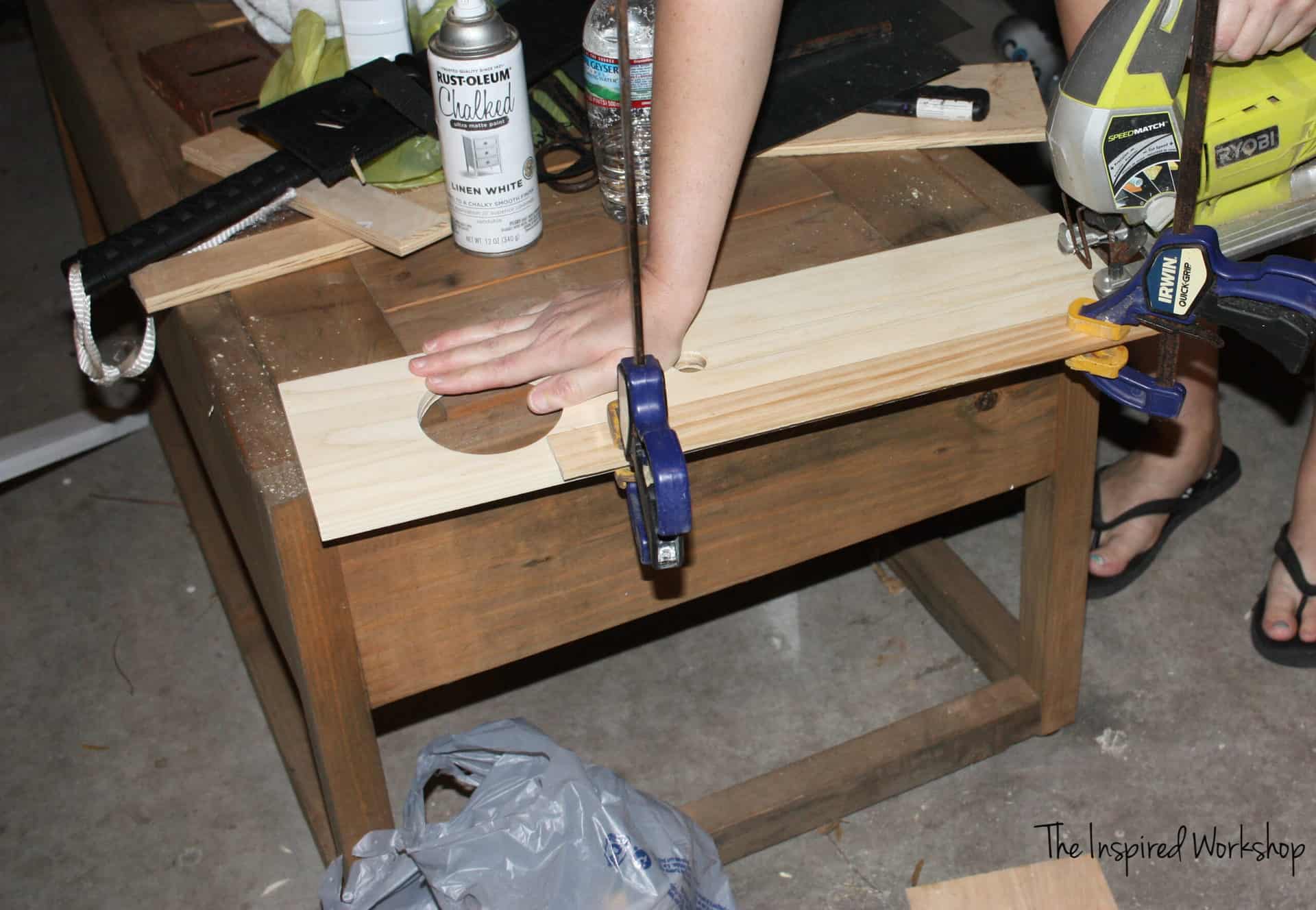 It should look something like this, only I'm sure you measured better than I did so you weren't off slightly on your circle! Lol!😳😅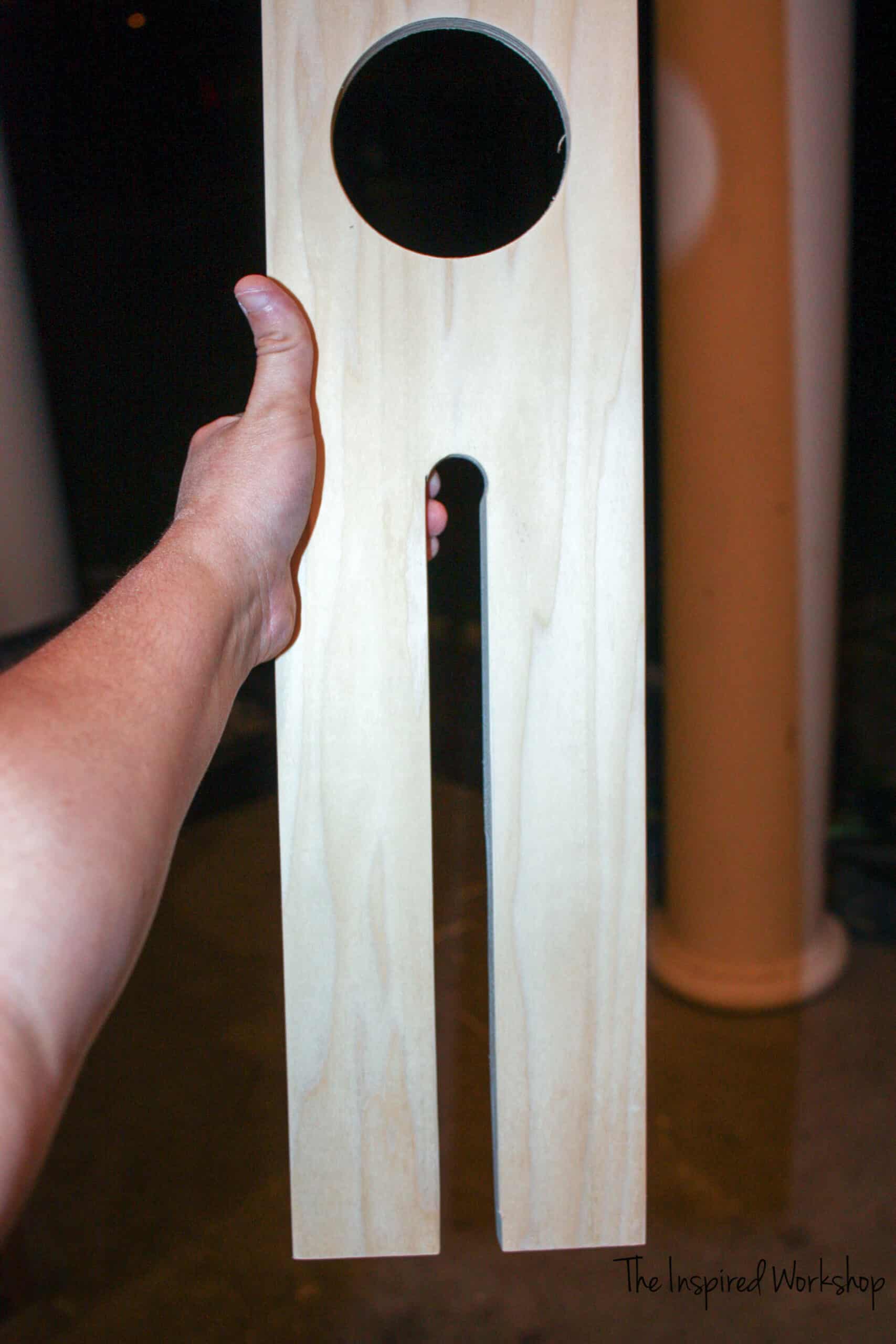 After some sanding and a little wood filler, it is hardly noticeable! 😅
Here is a Sketchup picture just to help you see the measurements!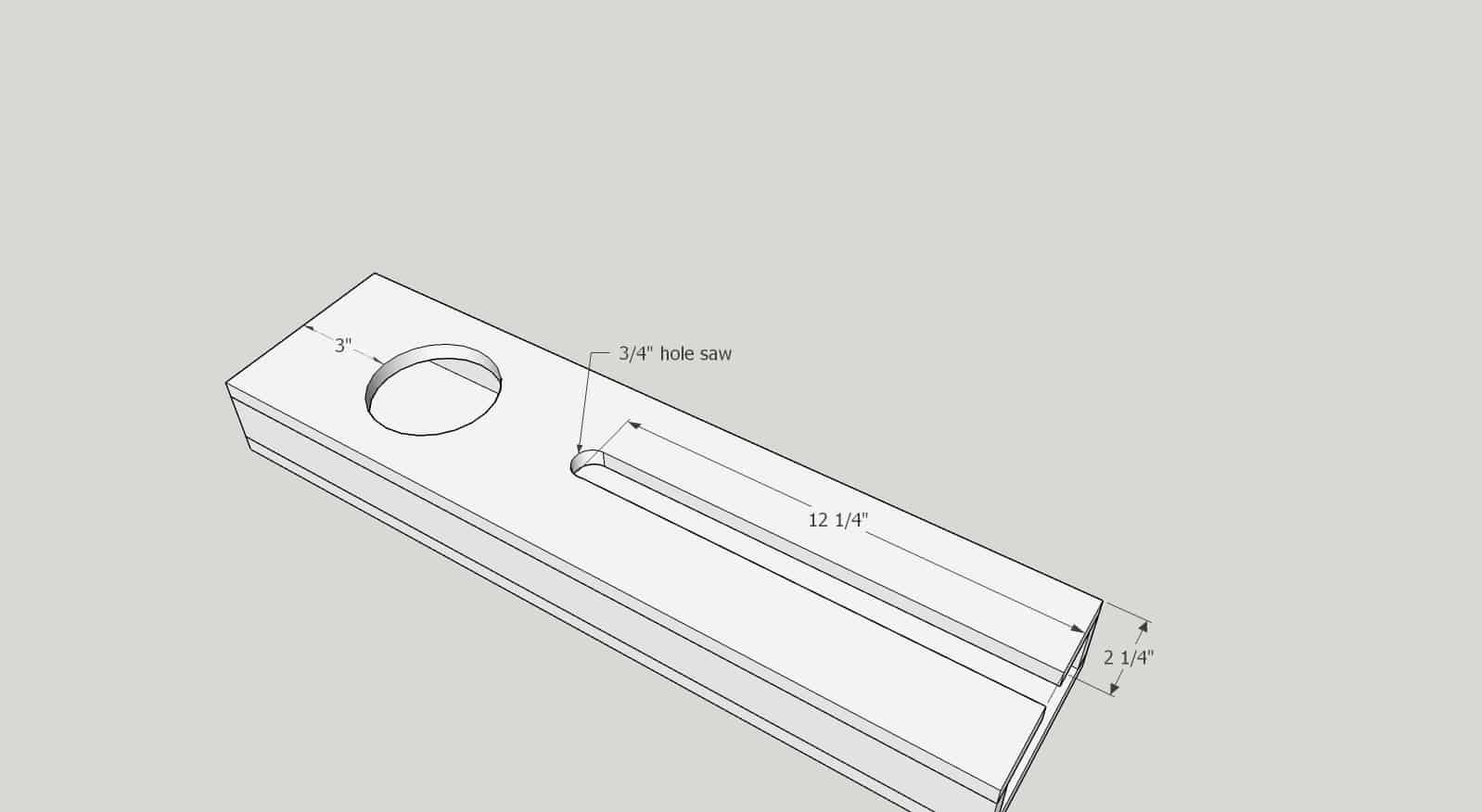 Step 4
Make sure and sand everything down really well if you need to…like I did!😆 Also, you may want to stain the bottom board and side boards before gluing?! I did not do it this way, but it would have been a little easier than trying to get my sponge brush inside after it was built!
Glue the 1/2″x2″ pieces to the bottom board of the wine caddy(the one without any holes drilled in it).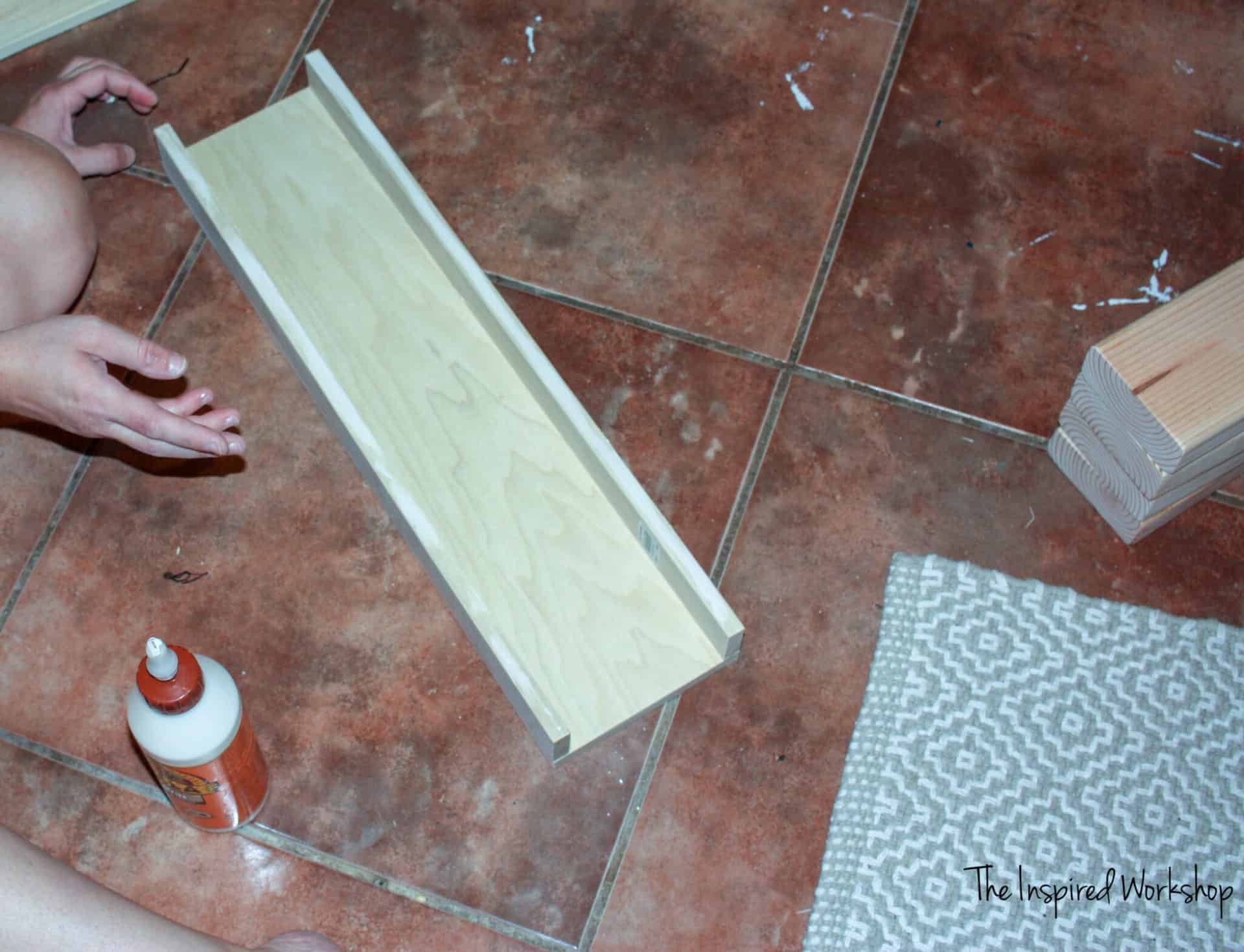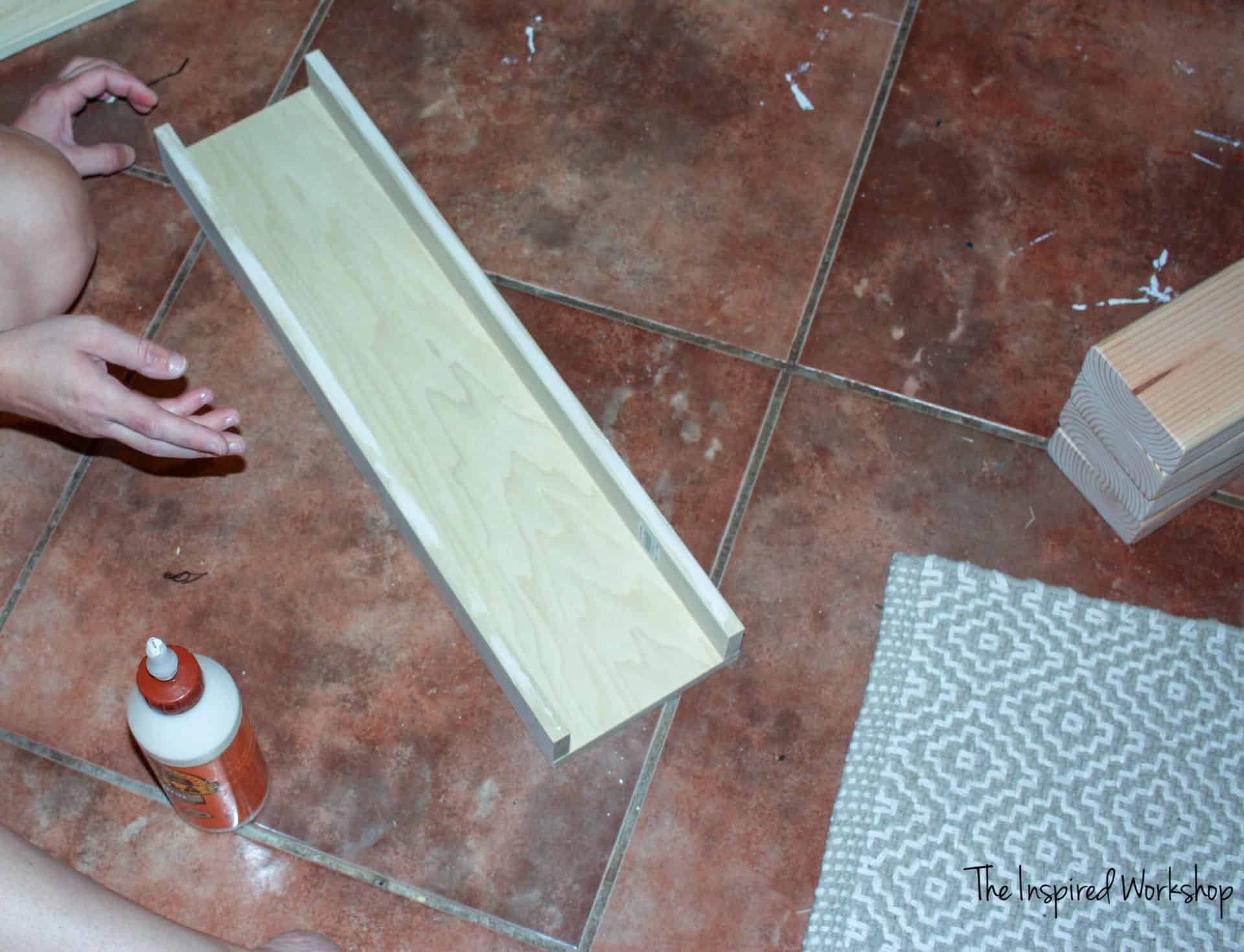 Step 5
Add the top, line up all the edges, make sure to use ample wood glue, and brad nail in place!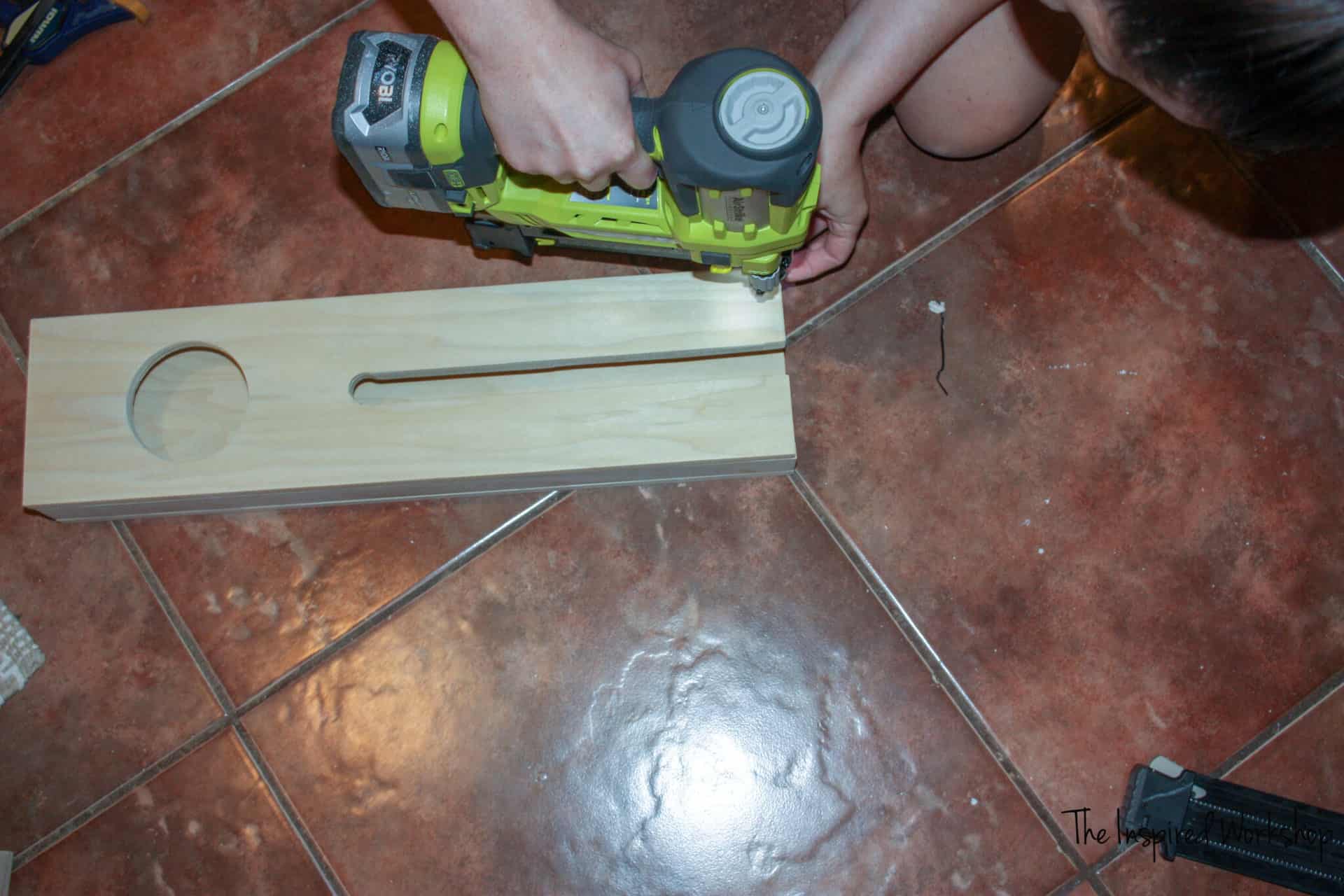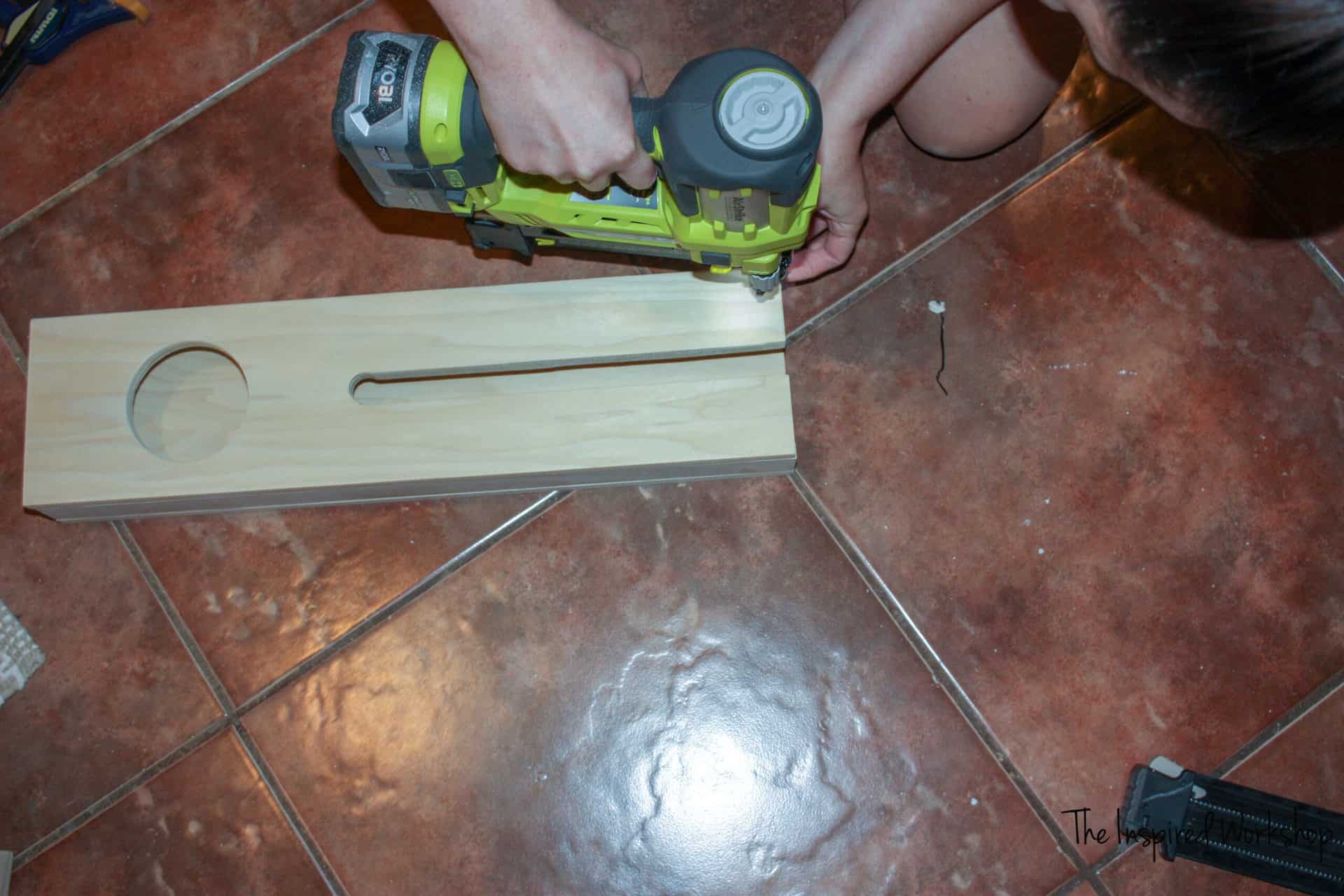 Flip it over once you have the top nailed and nail the bottom as well!
Step 6
Use wood filler to fill in your nail holes…and any mistakes you made! Lol!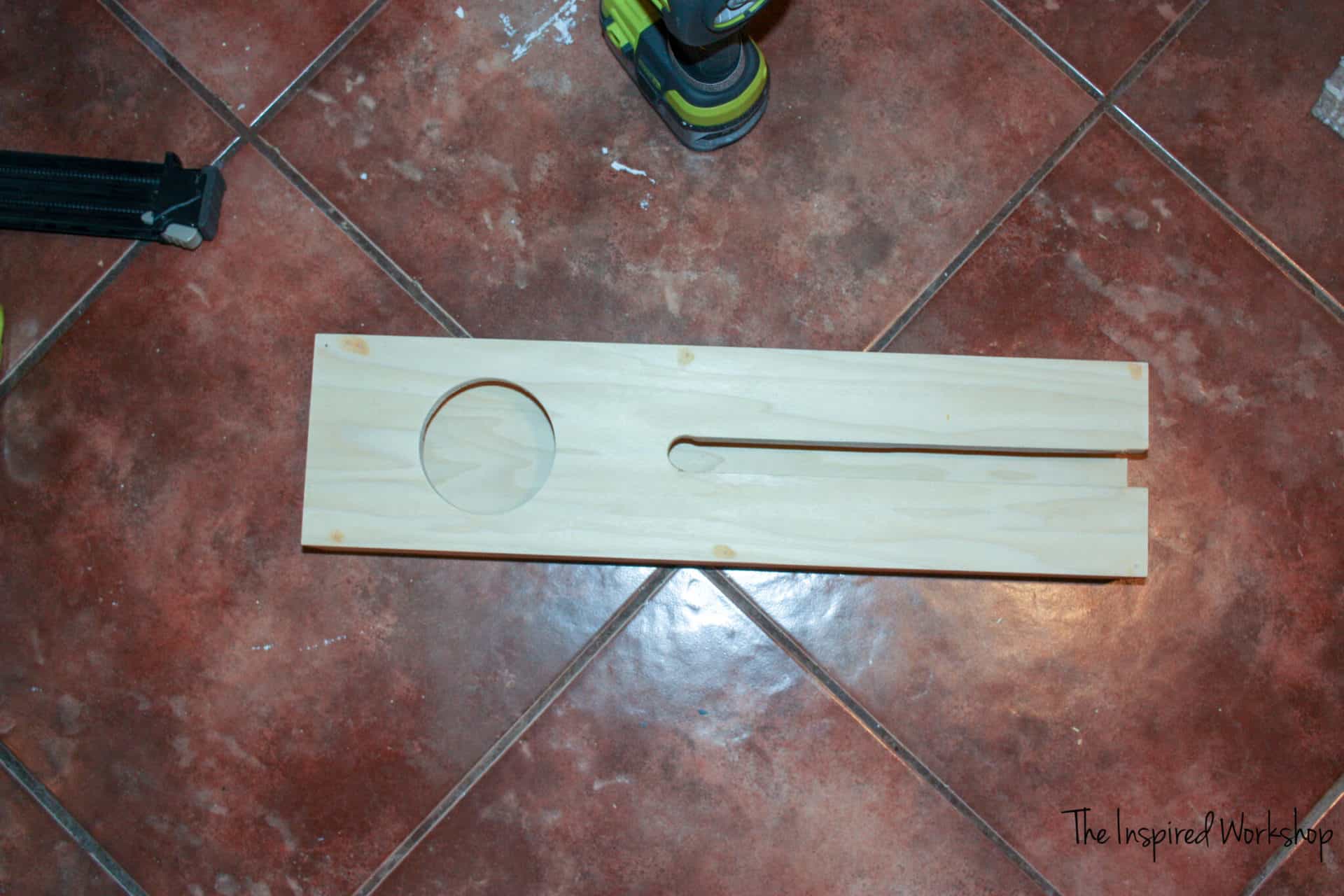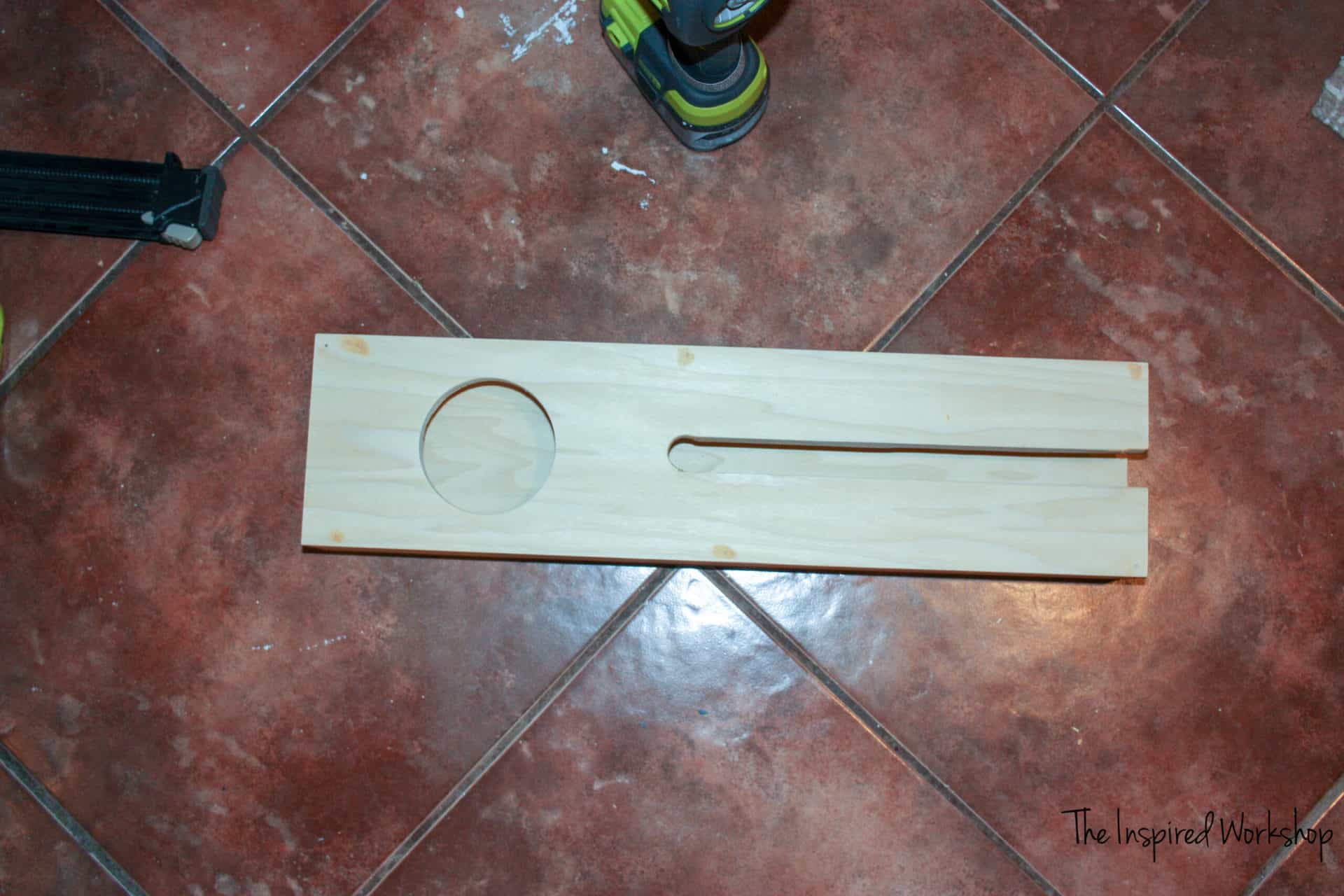 Step 7
Stain or paint it the color of your choice! I used Old Barn Milk Paint Stain in Weathered! IT IS MY FAVORITE STAIN EVER! (I am not sponsored by them, I do not make money off of that link, nor did they send me a free product, I pay for it the same as you and still love it that much!😂) Not only is it the perfect warm grayish brown, but it has a built-in topcoat…and you want to know the BEST part…it's safe and non-toxic! That is my kind of product right there!
Your wine caddy or wine server, or whatever you want to call this beauty…is DONE!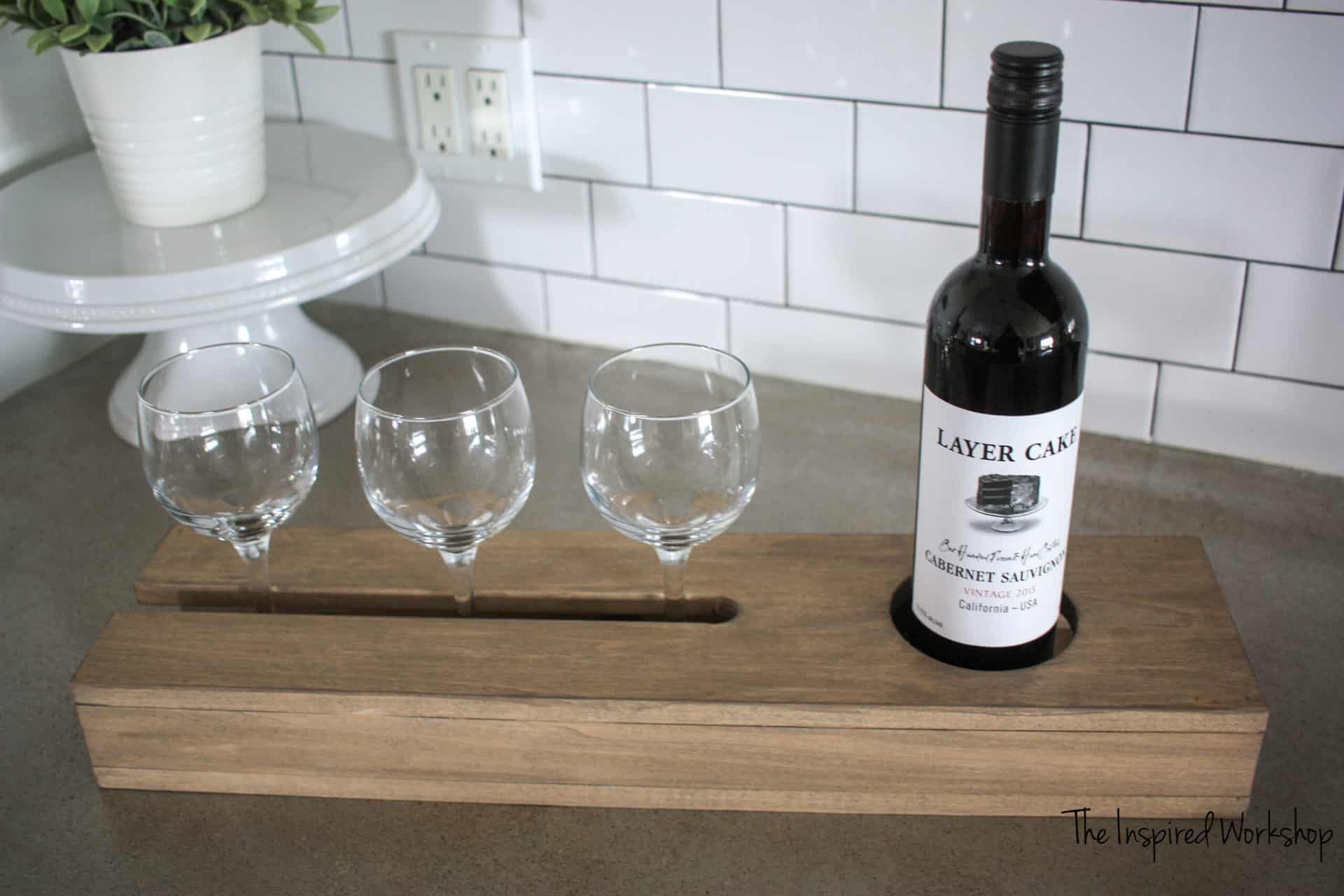 This is not a bad gift at all! And if you use the same hobby boards I did, you are only at 14 dollars to make it, if you already have the expendables on hand (wood glue, sandpaper, etc). You better get cracking so you'll have them made in time!😀
Know someone who would love this project? SHARE IT with them!🤗
And as always, HAPPY BUILDING!