Hello Everyone! Happy Tuesday!
 I am not sure why it seems I can only manage to post things on Tuesday here lately, but at least I have posted something! LOL! And this DIY Pottery Barn knockoff drop cloth upholstered storage bench I am bringing you today was soooo easy to build… now the upholstery, I am not going to lie, gave me a run. for. my. money! But hey, seeing it now, makes it all worth while! Ha! Luckily, I learned a few things along the way that will keep you from having this same problem! Your welcome!! LOL! Indulge in the beauty of this little guy!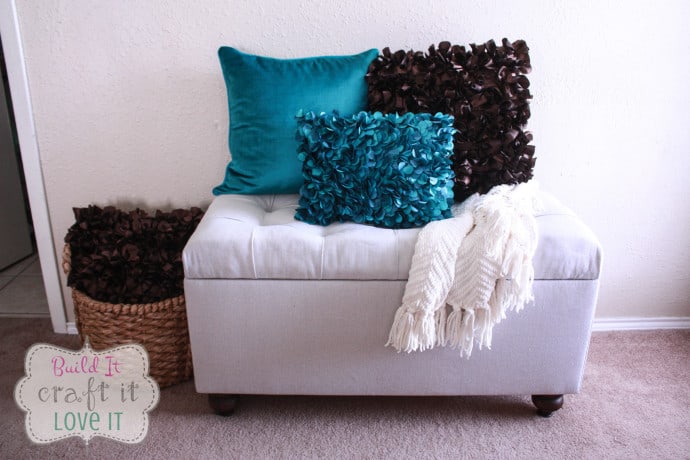 Now, I am not going to lie…there are a few areas that on my next upholstered project I hope look better…but since it was the first project I ever tufted, I will give myself a learning pass! My next one just better be perfect! Haha!
[Read more…] about DIY Pottery Barn Knockoff Drop Cloth Upholstered Storage Bench