This post is sponsored by Build Something and Kreg!
Happy New Year everyone!!! I'm starting the year off with an awesome DIY tutorial straight out of the gate!!! Have you seen any of the re-purposed dressers turned into vanities? I have fallen in love with them after seeing Jenna Sue's last spring, but of course, I shopped around and couldn't find anything I would want to bring home and upcycle! So naturally, I decided I would build my own DIY Bathroom Vanity that looks like an upcycled dresser vanity! And here it is!!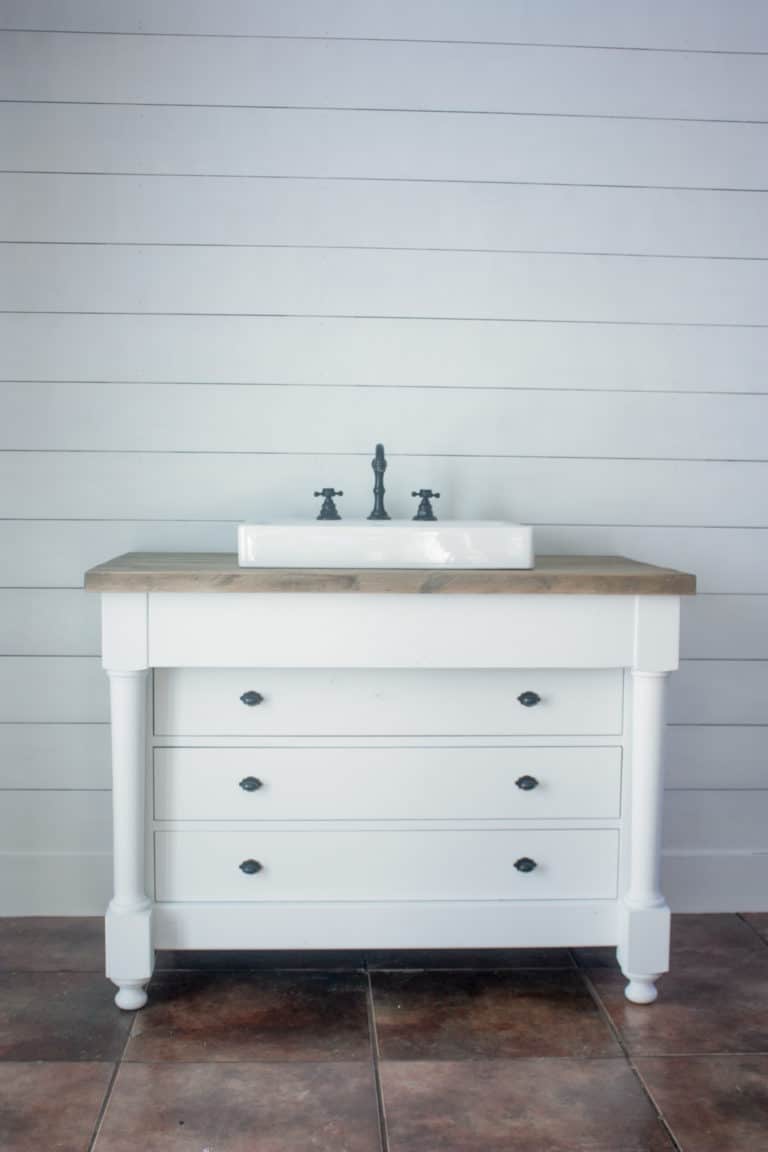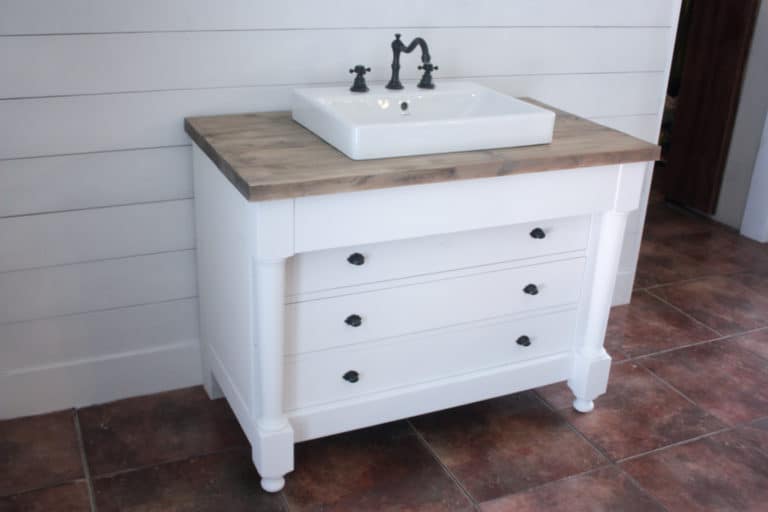 I love it…just look at that adorable faucet…and the sink!! It looks a little funny right now sitting in my dining room since the bathroom is in complete shambles, but I'll get it in it's home shortly…well hopefully it will be shortly!! Lol!! And can you believe those legs are staircase posts? Yeah, turn um upside down and they become legs!! Hehe!!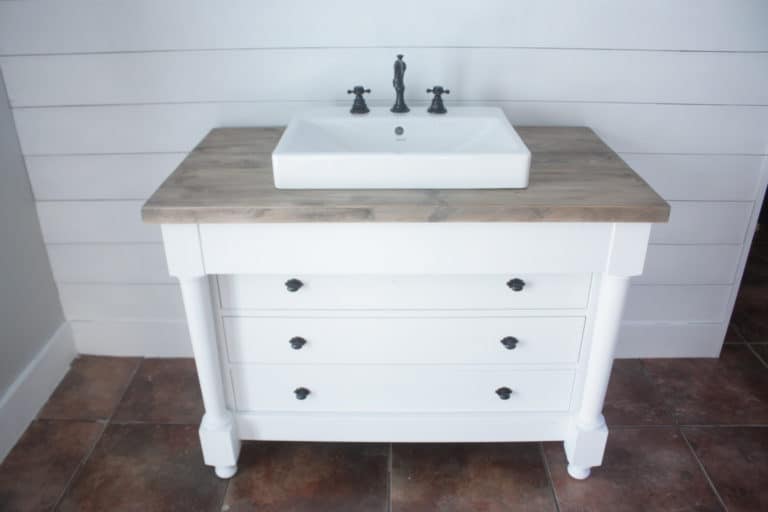 You are going to have to go to BuildSomething.com to get the free plans!!! Did you know that Build Something is Kreg Tools new DIY website? Yep, it's an amazing website filled with tons of free plans!! Each week on Monday, I grab a cup of coffee and sit down to go through the new plans they have, and I always find something I want to build!! It is really great…well great for something fun to do, not great for my never ending to-build list!! Lol!!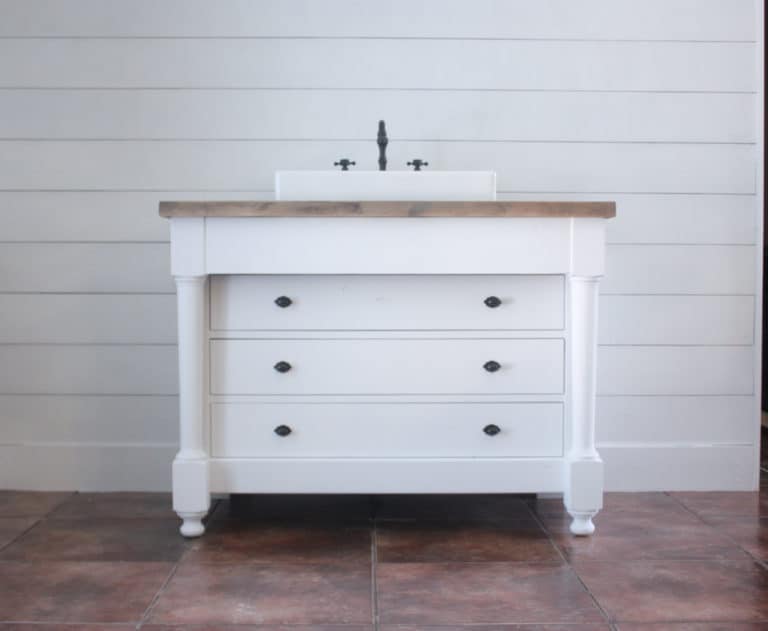 Now a little run down on where to find the items I used on the vanity! (Some links below are affiliate links)
Plus, stay tuned, I'll be back later to share the plans here on my site for this same vanity with two doors…just in case drawers on a vanity aren't your thing!! Ha!!
Hope you had a wonderful holiday season with your loved ones, and I wish you all the BEST that 2017 has to offer!!! Happy New Year!!
Cara