DIY Industrial Media Console
This post is sponsored by Build Something and Kreg!
Happy Monday morning to you all!! Today I am so excited to be back to share a project in collaboration with Buildsomething.com again!! My DIY Industrial Media Console!! Now my television looks like it has a home and it's meant to be there!! LoL!!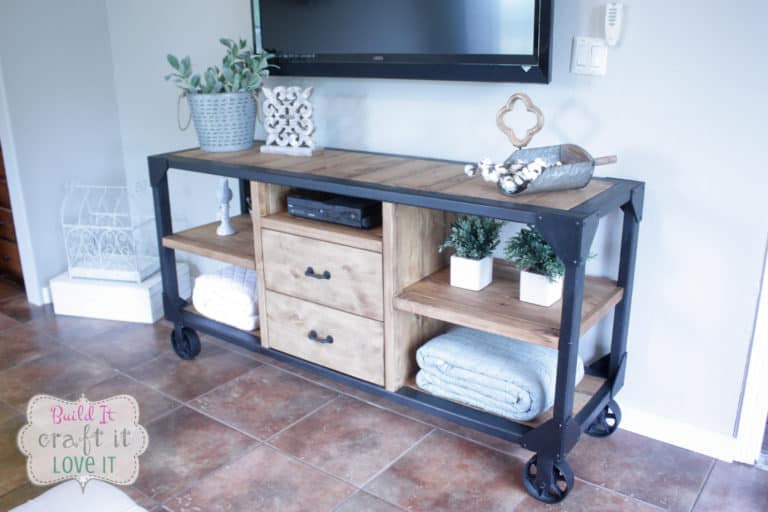 This DIY Industrial media console is the perfect addition to the bedroom overhaul we are in the process of doing…I'm building all the furniture in there and I am super excited about it!!! So stay tuned in the next few days/weeks (possibly months as slow as I am sometimes…hahaha!) for a few bedroom related plans!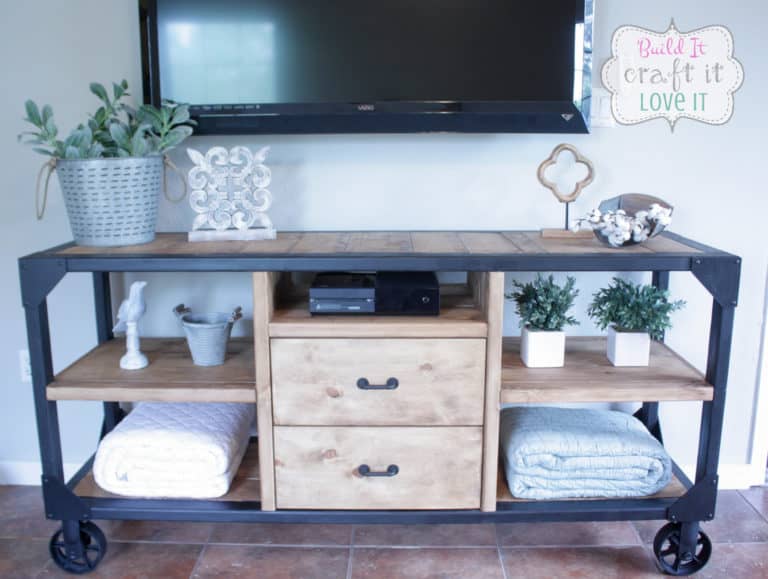 A little more info about this little lady here…she has absolutely no metal on her besides the wheels…shhh…don't tell anyone!! Lol!! It's all wood just painted to look like metal!! Pretty good huh!! I wish I knew how to weld and all that fun stuff, but problem is, I don't!! So I'll fake it until I make it!!! Haha!! All-n-all the cost of this project totals just under $150 which isn't bad considering the wheels are almost half the cost…but I just couldn't resist them!! If you are interested in the same wheels you can find them at wayfair.com they are the 7.5″!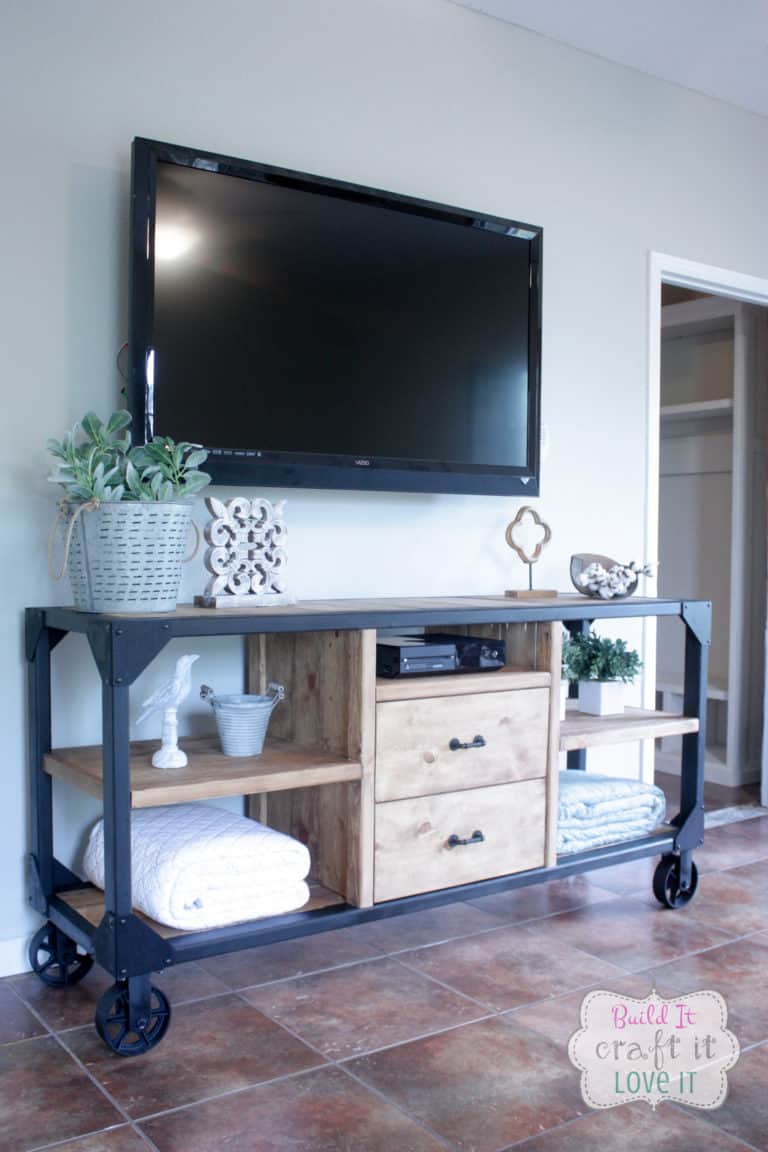 Now, to get the free plans for this beauty, you will need to click over to buildsomething.com and they will be there, just waiting for you!! Build Something is Kreg's new website that has all sorts of plans…I mean there is something for everyone!! You do not have to be a blogger to submit plans either…anyone can share plans you have or step by step photos of you building something!! It's awesome!! Plus, it's a great little community where you can interact with other builders just like myself…who wouldn't want to do that!!! Lol!! So make sure and check it out even if you don't need the plans for a media console because there is so much more to see there!!!
Well, I hope you find some amazing plans while you're there and enjoy building something great!! Make sure and follow me on Instagram and Pinterest to keep up with the latest happenings with Build It Craft It Love It!! Sign up for emails if you don't ever want to miss a post!!! Have a wonderful week!!
Happy Building,
Cara
This post is sponsored by Kreg and BuildSomething.com! All the excitement and rave reviews of their site and their tools are my own!!