Welcome back to Week 3 of the One Room Challenge where we are ripping out the tile and bathtub!! I must say that I have lost my mind! LoL! Tearing out this bathroom will be worth it in the end I am sure, but right now I'm at my breaking point!There seems to be white dust all over the house despite my best efforts to cover everything with drop cloths, so I can't wait to clean the house from top to bottom…and I don't think I have ever said that before in my life!???? Luckily, it is about an hours worth of demo work before I am able to start piecing it all back together and being able to CLEAN everything of the dust!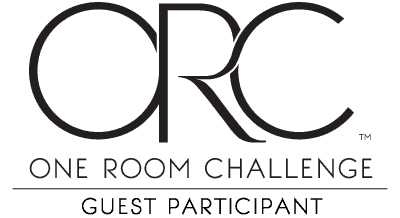 Make sure and check out what all the talented designers are up to at this link: One Room Challenge Designers
And check out the other guest participants at this link: One Room Challenge Guests
Small Victories
So what we are up to this week…we removed the bathtub and found that the sheet rock behind it was moist, so there was a leak somewhere within the mess of plumbing that was behind the tub! So out came the sheet rock from the faucet side of the tub and we decided to just remove all the sheet rock three feet up the wall and we will replace it with hardy board! That way if there is a small leak the cement board will be better suited than sheet rock to handle it! I am not sure if we are going to waterproof it or not just yet!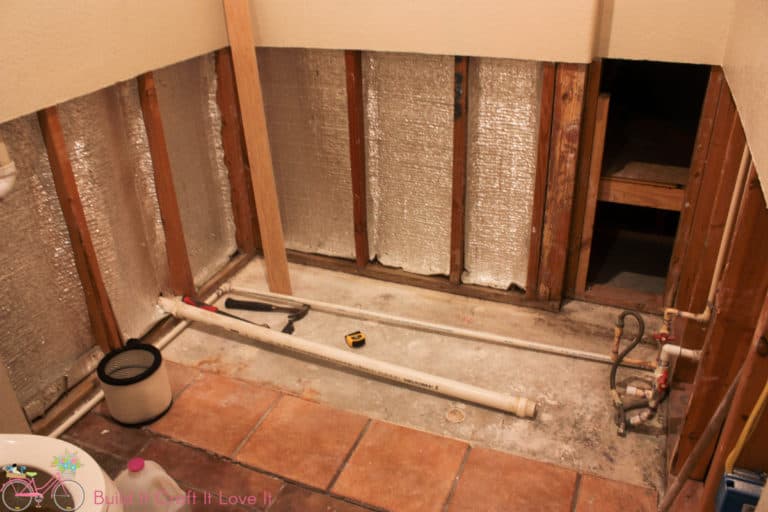 [Read more…] about Ripping Out the Tile and Bathtub – One Room Challenge – Week 3