One Room Challenge – Week 3 – Kitchen Demo
Oh man!! I tell you what, I underestimated how slow I work, and I already thought I worked at a sloth's pace…so where does that leave me?! Lol!! So, we were demoing the old counter tops this week and I was hoping to get the concrete off of the back walls, but noooo, that didn't happen!! Here's where we are at…still in the midst of kitchen demo!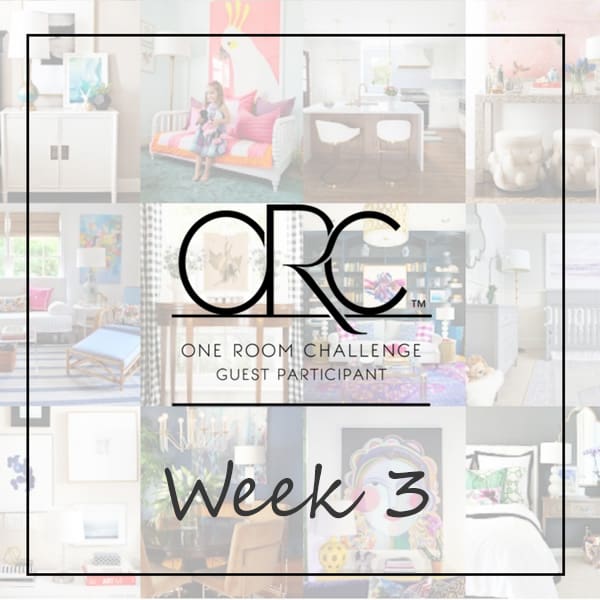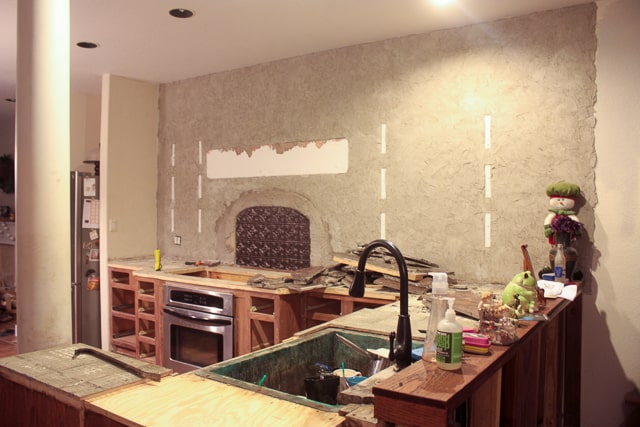 Try not to laugh at the non-progress I have made in the last week!! Over the next week I have goals that I am going to have to set hourly alarms for or something!! ???? I still have to cut out the sheet rock on that back wall because that concrete is going no where! And when we do get a tiny piece off the wall, after some blood, sweat and tears… it takes all the paper off of the sheet rock!! UGH!!!
Just a reminder, here is the before…not too much has changed YET!! Next week will be different though!! Lol!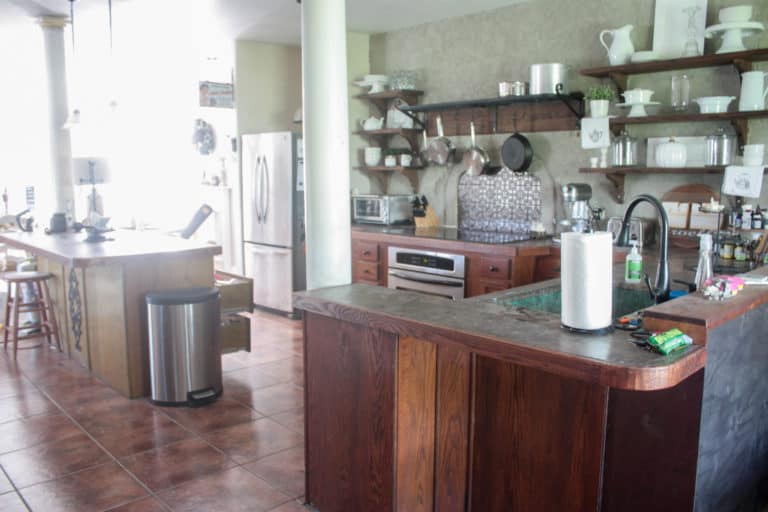 See all the BEFORE photos here!!
So my checklist for next week is this:
-add open cabinets and crown molding to the top of the cabinets on the wall behind me in this photo above!
-Fix the back of the sink here to look as if it is part of the kitchen! (Let me tell you, there was just a sheet of plywood over the back of that)
-Add legs and molding to the island!
-Add shelf where there is an awkward empty space by the sink!
-Tear out sheet rock on back wall and replace!
What do you think? Kitchen demo is tougher to live through than I thought, and I hope, and pray that I can manage all that's on my list. If I can, I'll be back on track and be able to paint cabinets and pour counter tops the next week! Then I would just need to hang new hardware…speaking of, I got my hardware in and you have to see it!! It is GORGEOUS!!! I ended up going with the Liberty Hardware Square Pulls in Champagne Bronze and they are so pretty!! This pic doesn't do them justice but I had to show you! Liberty Hardware was so gracious to provide them to me for this challenge!!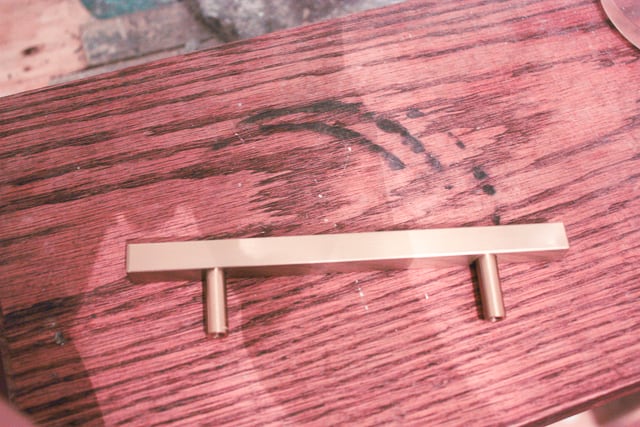 And then I'll need to tile the back splash and hang the shelves…why does it sound so simple and easy until I'm actually doing it?! Lol!!
Alright, that's pretty much a wrap for this week. I PROMISE next week will be more exciting!! So come back and check in next Thursday!! Have a wonderful weekend!!
Find all the links to other One Room Challenge participants HERE!
Lots of Love,
Cara