I have teamed up with Build Something to bring you an upgrade to Fido's residence!! I love the little porch on this dog house and I now think every dog house needs one! Lol!! As winter is approaching my little fur balls were going to need a place to keep warm…in south Texas winters aren't all that cold, but it can still get chilly on a few nights so I built a dog house for our orphan pups, that's what I call them!! We didn't adopt them, they just live here and won't leave so, you know!! Lol!!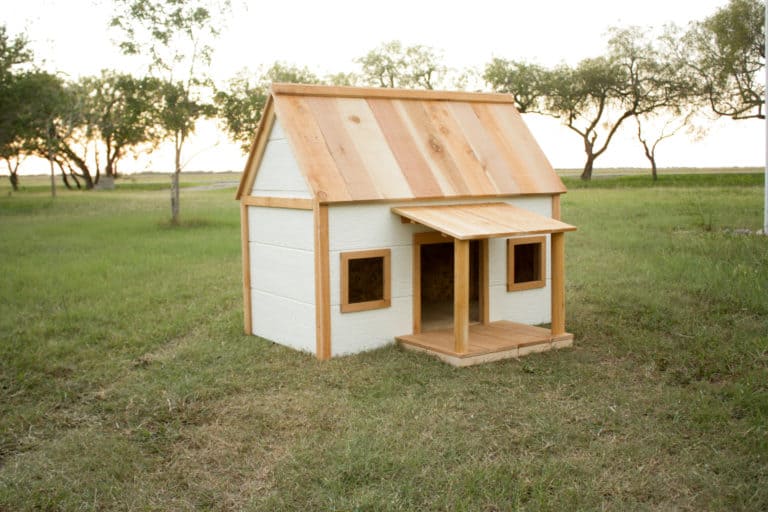 The dogs wouldn't go near it while I was trying to get them to model for me, but I figure if it gets cold enough they will be begging to go inside!! Lol!!
I was able to build this cute little doghouse for a tiny bit over a hundred bucks, and when I had shopped online for one before deciding to build one, there was nothing really I could buy for around 100 bucks… besides those DogLoos and they wouldn't fit my four pups in them! Plus it really only took me a day to build…and that was all by myself! Woohoo!! MY kind of project!! Annnndddd, one more thing, you can easily customize the look to match your own home so it's not an eye sore sticking out in your yard!! Haha!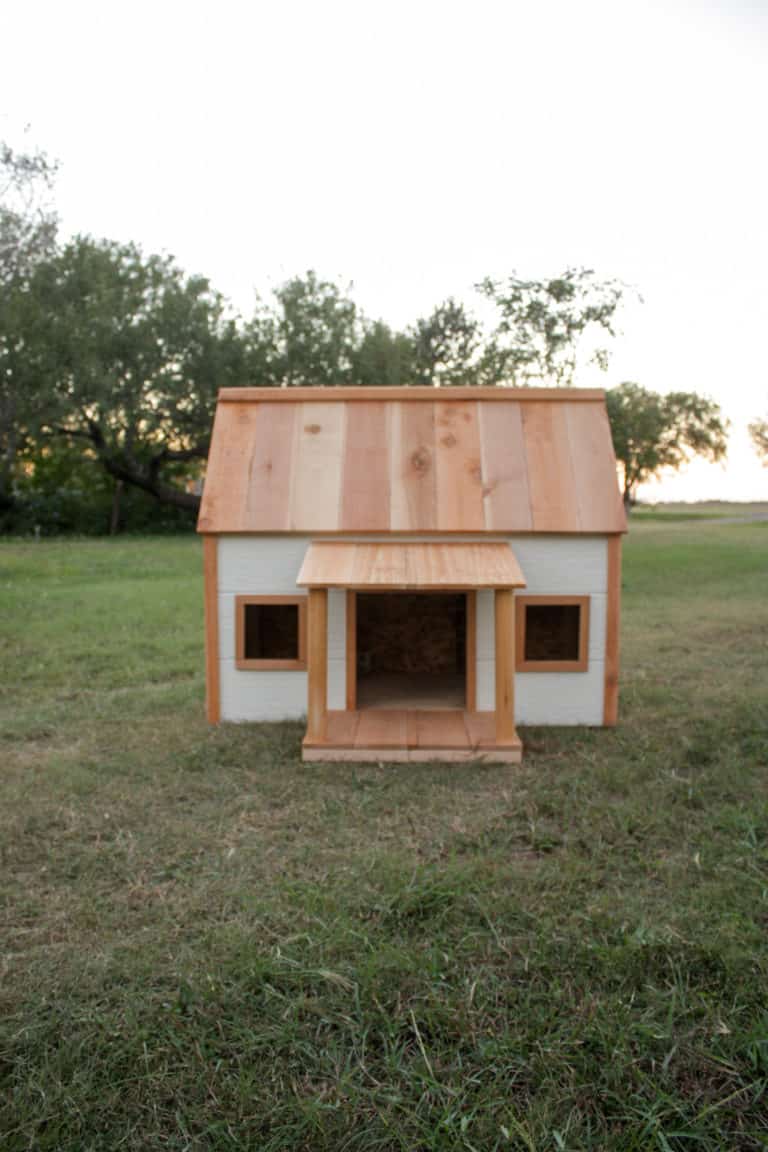 If you want the free plans make sure and head over to BUILDSOMETHING.COM! Have you been to Build Something before? It is Kreg's new website where anyone can share free plans, you can make build lists to keep up with all the projects you want to build (this is great for me because I can dream much faster than I actually build 🙂 )! It's a really great website that I am proud to have my plans on!! Go check it out if you haven't already!! You won't regret it…and they have plans added daily so there is always new content (unlike this blog huh?! LOL!!!)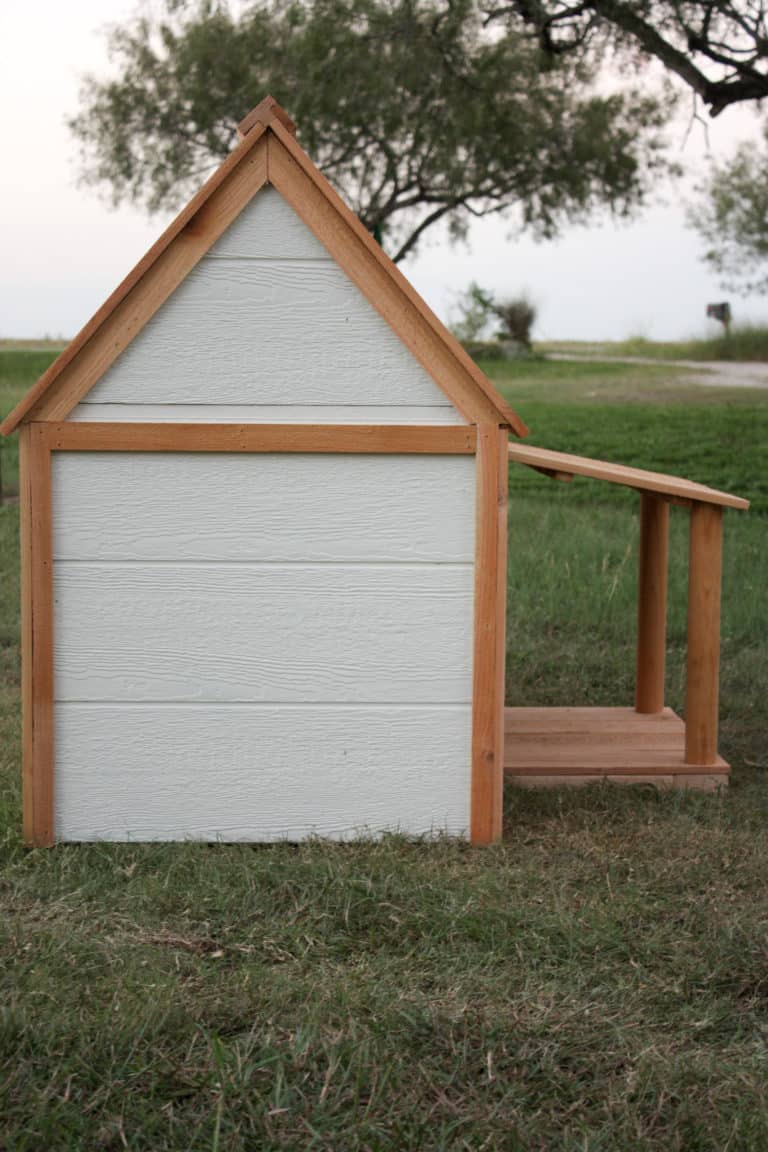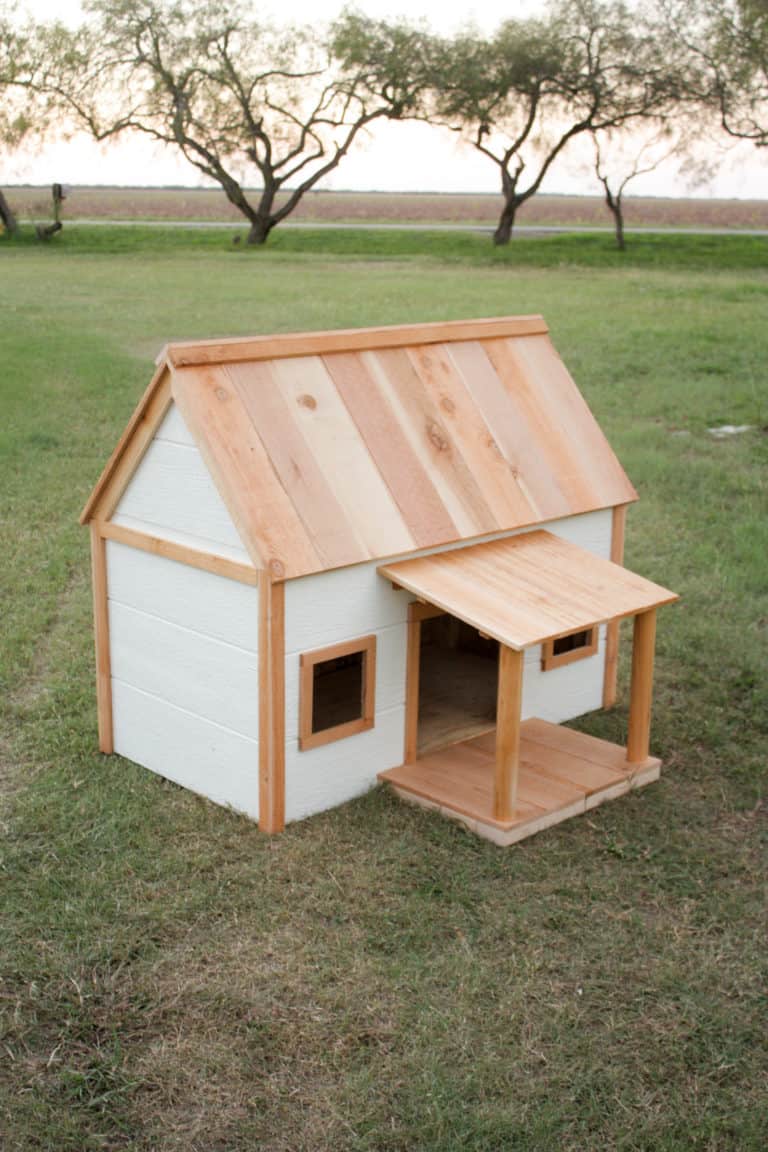 That dead grass is nice isn't it?! But don't look at that…the dog house is so cute isn't it?! Hehe!! I am loving it and I'm sure my pups will too as we get colder weather! Make sure and follow along on Instagram and Pinterest to see the latest inspiration, behind the scenes, and shenanigans of mine!! 😉 Hope you have a great week!!
Happy Building,
Cara