Small spaces can be challenging to find the right pieces of furniture to enhance them, but with this DIY small modern bench, you can update any small entryway, living room, bedroom, or bathroom with a sitting area without spending a lot of money! Build this small bench to adorn any room you want!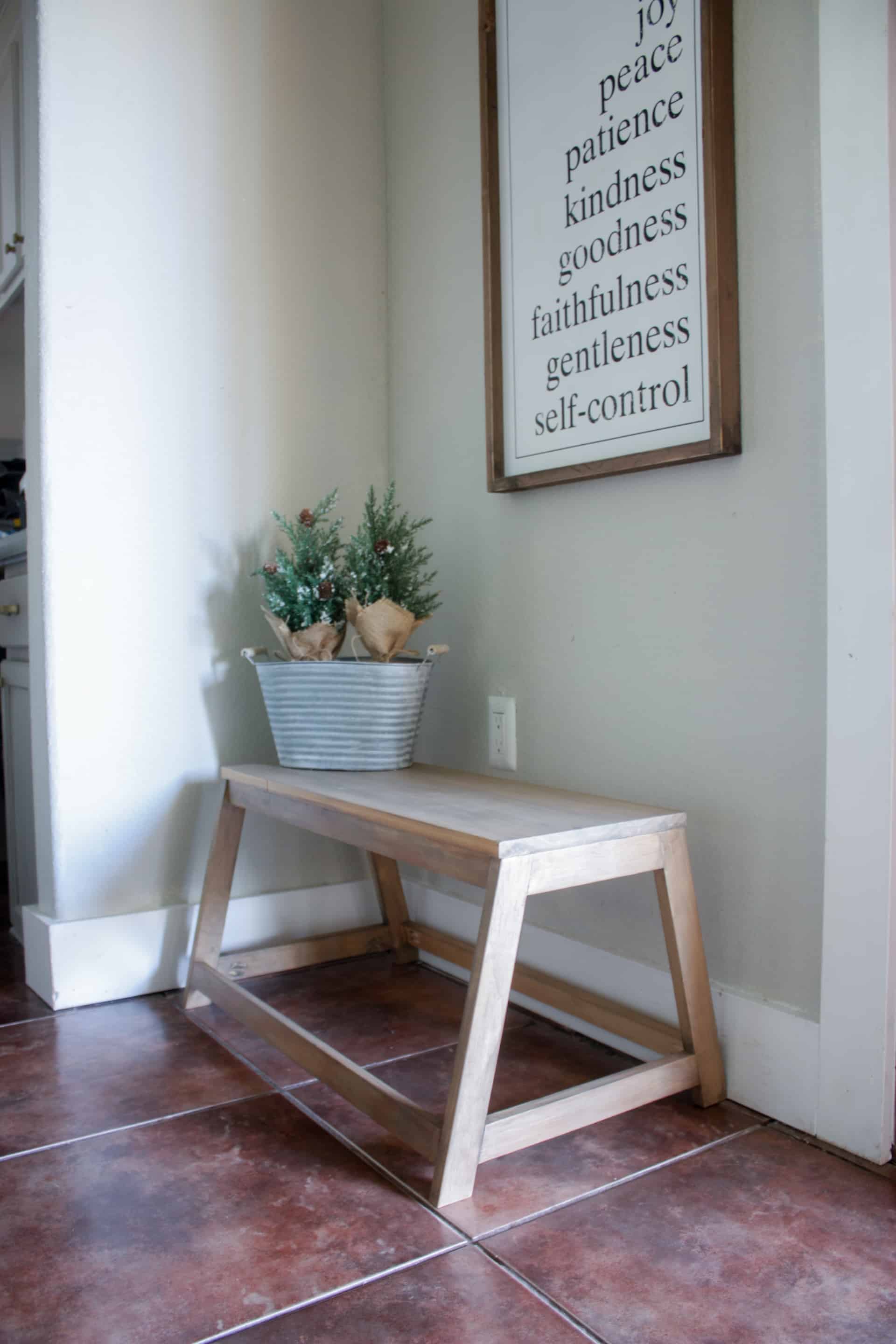 I saw a larger version of this on Joanna Gaines' Instagram feed, I'm sure her bench is an actual antique but I love my little replica!
I love this little bench so much, I was able to build it from the first cut to stain…meaning completed…in just 3 hours! So, naturally, I built a larger one too (the plans will be live for it Thursday-ish)! Update: Find the Large Dining Bench here! Yeah, I needed a quick couple of builds to make me feel productive since it seems everyone else in the world can complete whole home renovations in a month and I can't renovate one room within one year! Lol!
Anyway, I created both plans because I didn't have room for the larger bench, but then I realized I could totally use it at my dining table since I still haven't built the matching bench to the Restoration Hardware Table I built 2 YEARS AGO! 🙃 Yeah, I am a sloth when it comes to getting stuff done! I should have named my blog The Sloth's Workshop! 😂🤣
Enough about me, let's get this bench built!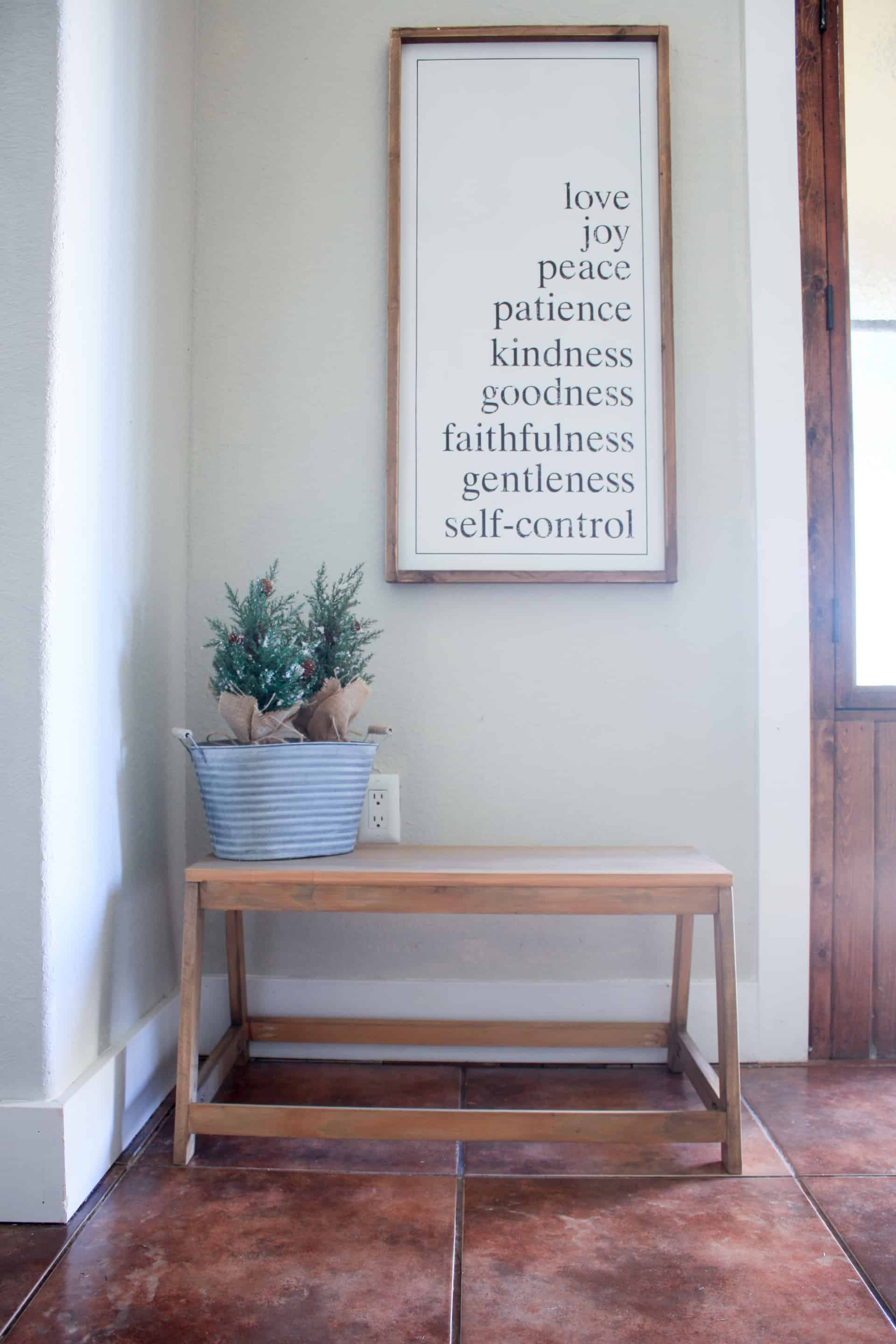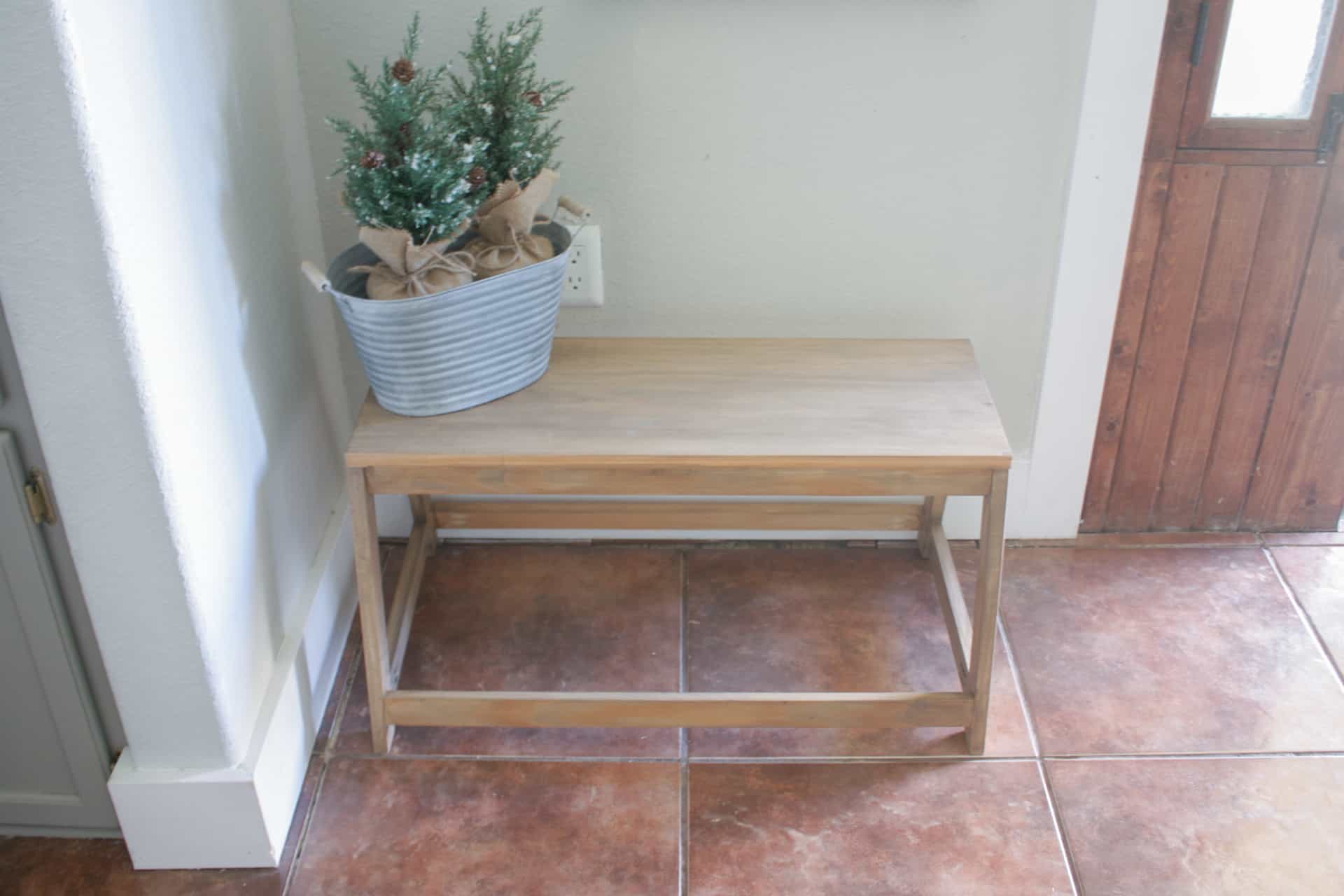 Gathering Supplies to Build the DIY Small Modern Bench
The bench is so inexpensive to build that you can build them for yourself and as gifts for anyone and everyone! Lol! The small modern bench comes in at around 35 bucks (current ridiculous 2022 lumber prices)! Not bad, huh?!
Grab your printable plans to take out to the garage or workshop with you!

Materials List for the Small Modern Bench
***Note: Amazon links below are affiliate links! That means I make a small commission off your purchase at no cost to you! It helps keep this little ole blog running! Thanks in advance if you shop at a link provided in this post!
You will need:
Cut List for Small Modern Bench
1 – 1×12 @ 30″
4 – 1×2 @ 28 1/2″
4 – 1×2 @ 15″ mitered 13 degrees off square, ends parallel
2 – 1×2 @ 7 1/2″ mitered 13 degrees off square, ends NOT parallel
2 – 1×2 @ 13″ mitered 13 degrees off square, ends NOT parallel
Building the Small Modern Bench
This build is a breath of fresh air if you are looking for some instant gratification! Lol! It is super cute, but takes so little materials and time! The perfect little pre-holiday build! Let's get started!
Step 1
Start by cutting your 1×12 down to 30″. You can sand it and have it ready to go when the legs are built!
Step 2
Cut all the mitered boards listed in the cut list and build the legs. Use pocket holes drilled at 3/4″ deep and use wood glue along with 1 1/4″ screws to attach. You will build two of the legs shown below.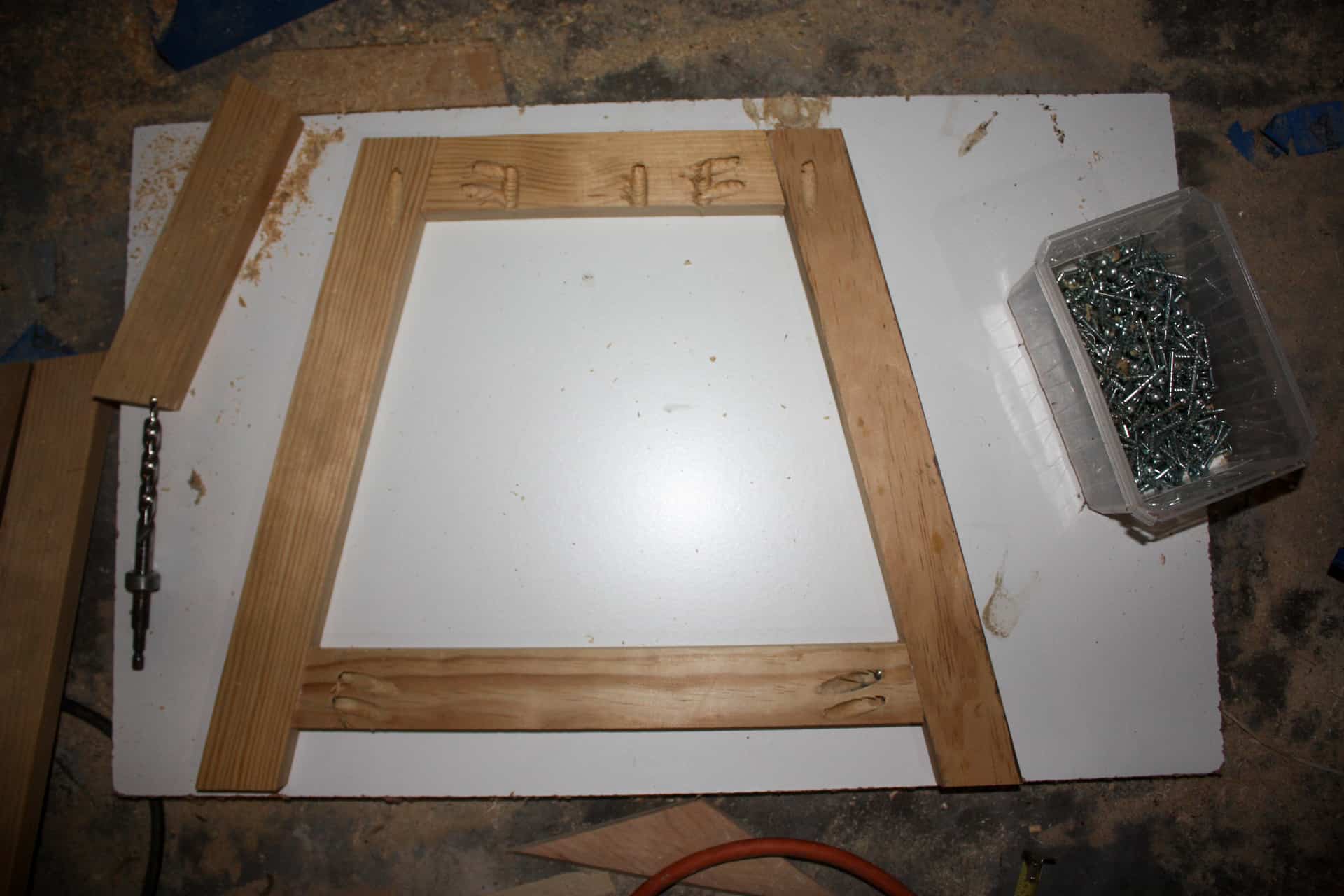 Notice the pocket holes that are drilled at the top going up into nothing, this will allow the attachment to the 1×12 in the next steps!
Step 3
Attach the legs to the 1×12.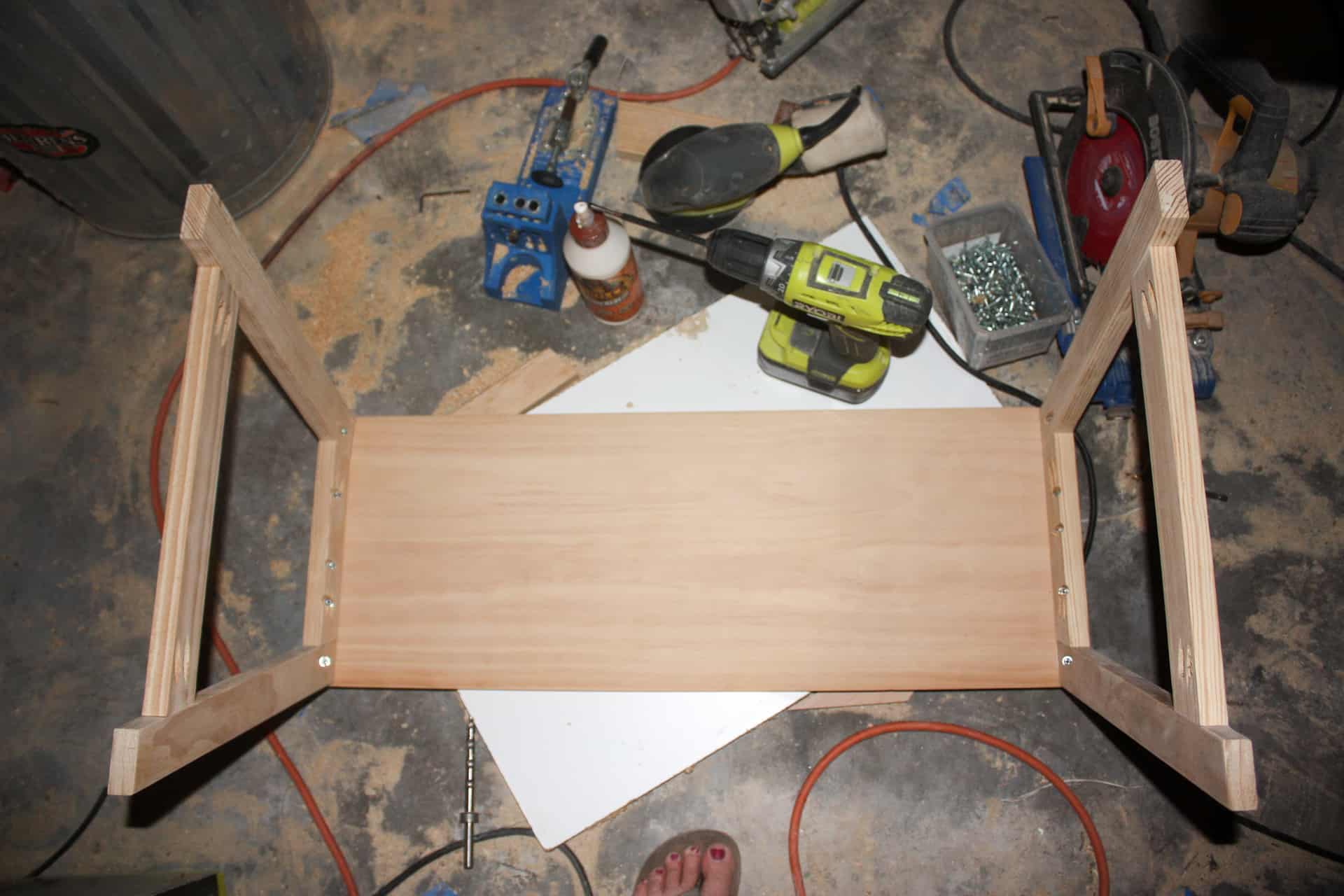 Make sure again to use plenty of glue!
Step 4
Add the stretchers between the legs. They are cut at 28 1/2″ and pocket holed on the ends and along the top. Using the same 3/4″ drilled holes and 1 1/4″ screws with wood glue to attach!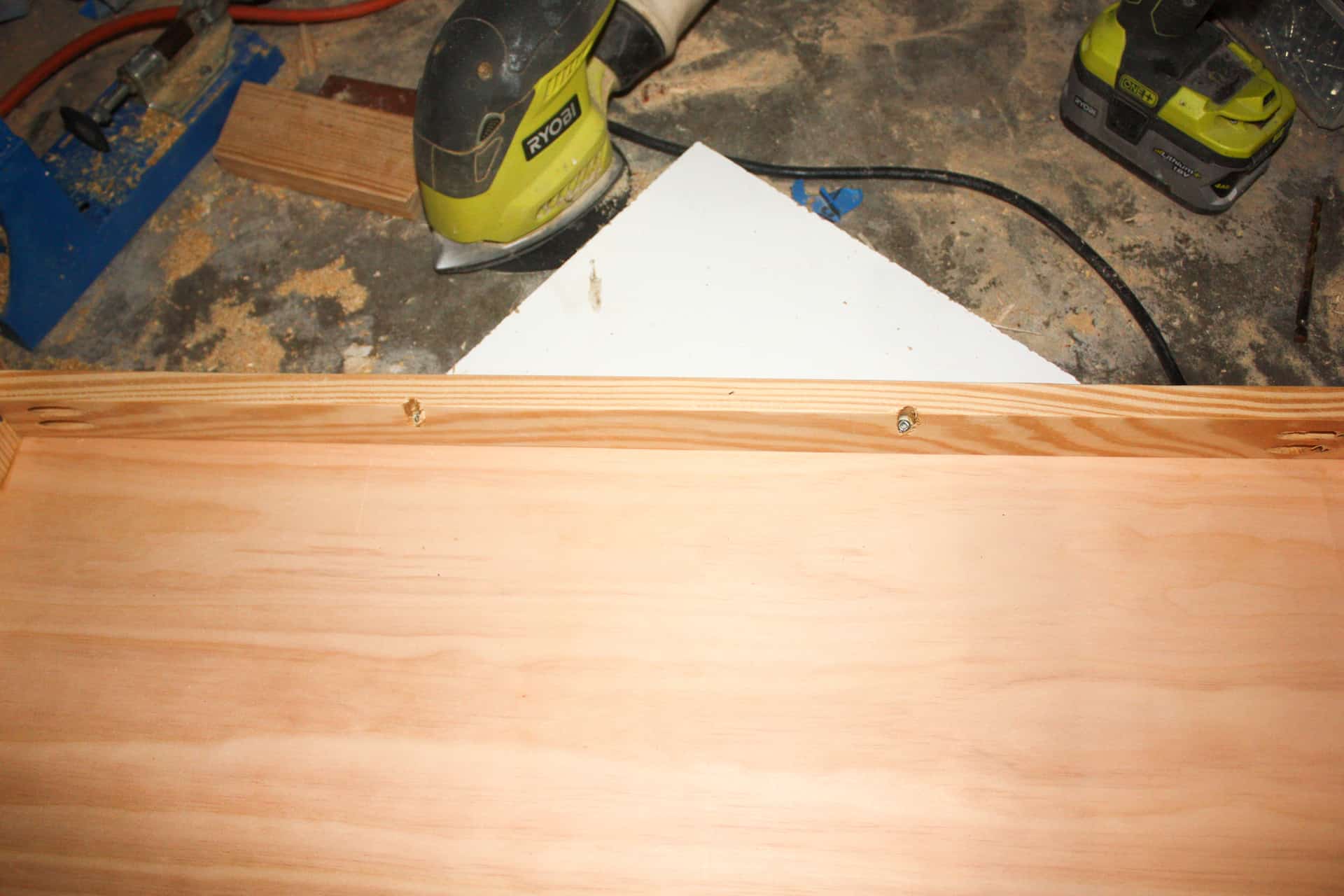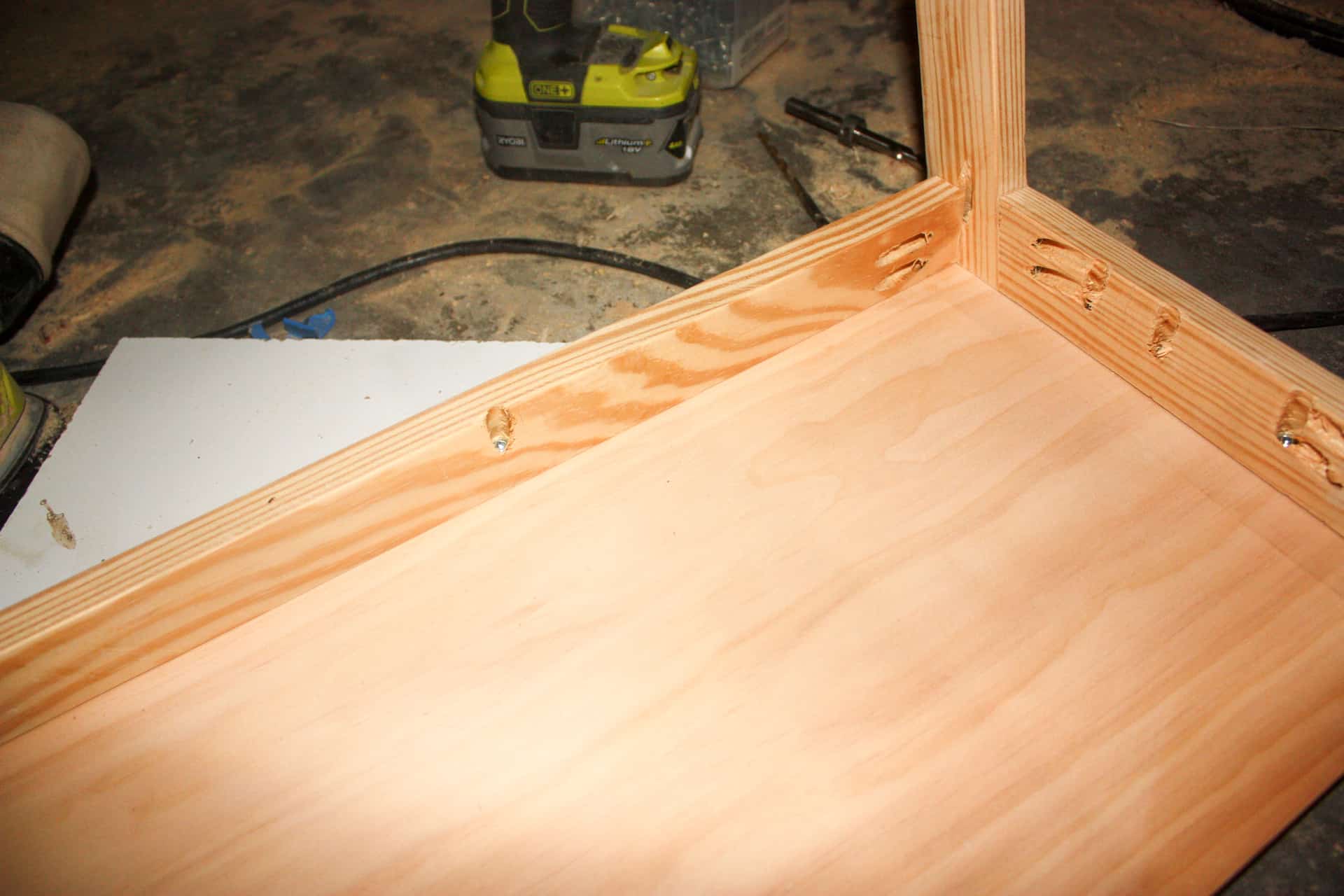 Step 5
Add the stretchers along the bottom of the legs! They are also cut at 28 1/2″ and pocket holed only on the ends of the boards to attach to the legs…I was so excited at this point, I kinda forgot to take pictures! I know you can manage it though by looking at the finished product! I have total faith in your abilities! I raised my stretcher up 1 1/2″ on the front and back, which is slightly higher than the bottom stretcher of the leg…if that makes sense!
Step 6
Sand and finish in the way your heart desires! I used Old Barn Milk paint in Weathered to stain mine! I cannot rave about this stain enough! It is nontoxic so I can stain in the comforts of my house when it is super hot or super cold outside, which is a HUGE plus for me! Anndddd, this color is perfection…I mean when it's not clashing with my floor! Lol! I have a rug that is going to go under it here so it won't clash with the floor any longer!
I enjoyed this little project so much that I had to build the bigger version too…originally I was just going to offer y'all the plans but I had to build it! Lol! So here are the plans for the Large Dining Bench!
Hope you build one…it would make a great holiday gift for a family member, I know I would still love to receive something like this as a gift even though I can build my own!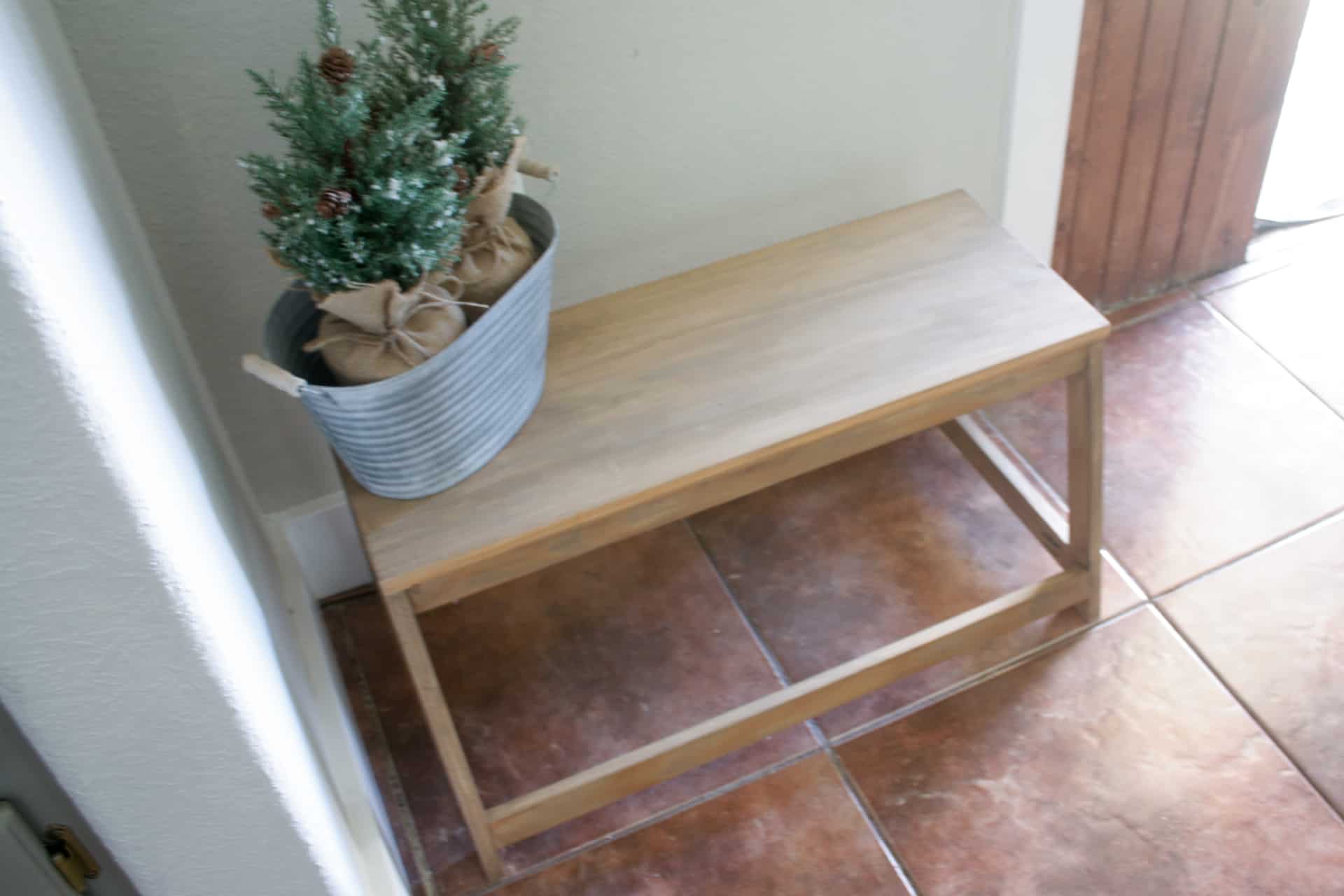 Happy Building!
Know someone else who would love this DIY small modern bench? Share it with them!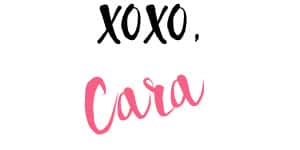 Want to save this DIY Small Modern Bench for later? Pin It!