These DIY ring toss rings are the perfect addition to your ring toss game, whether you make your own DIY ring toss game or you need to replace the ones from a store bought set that you may have lost or worn out! Customize them to match your ring toss game and save yourself a lot of money by throwing these DIY ring toss rings together!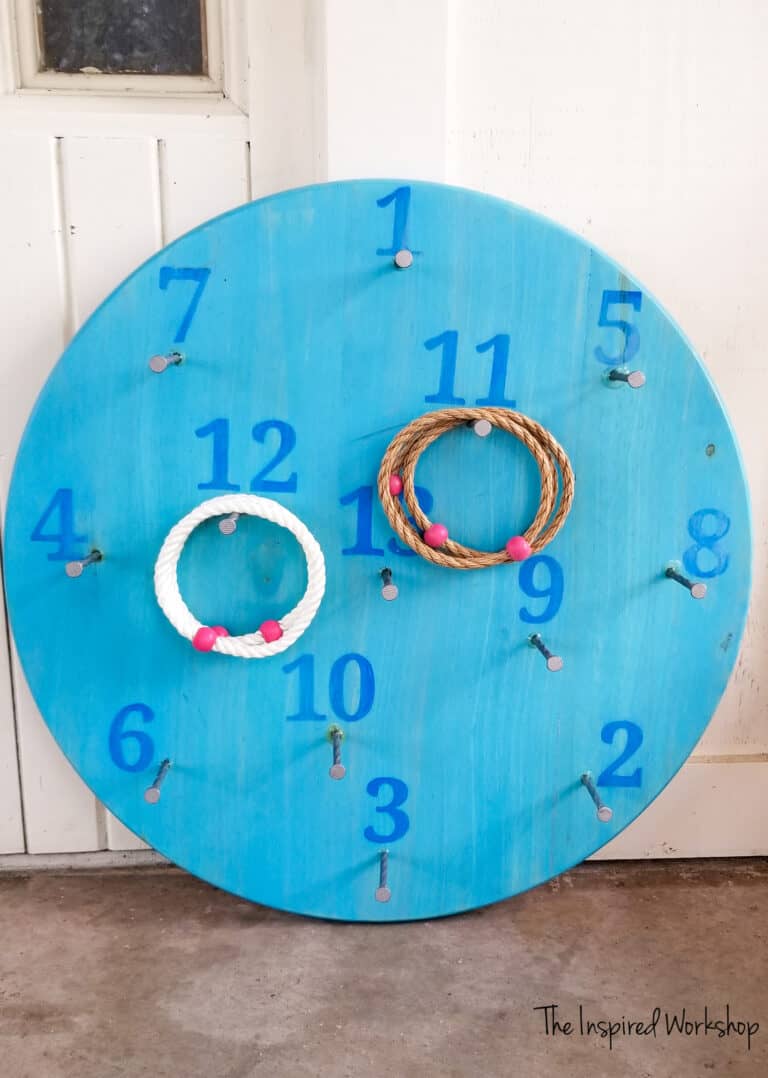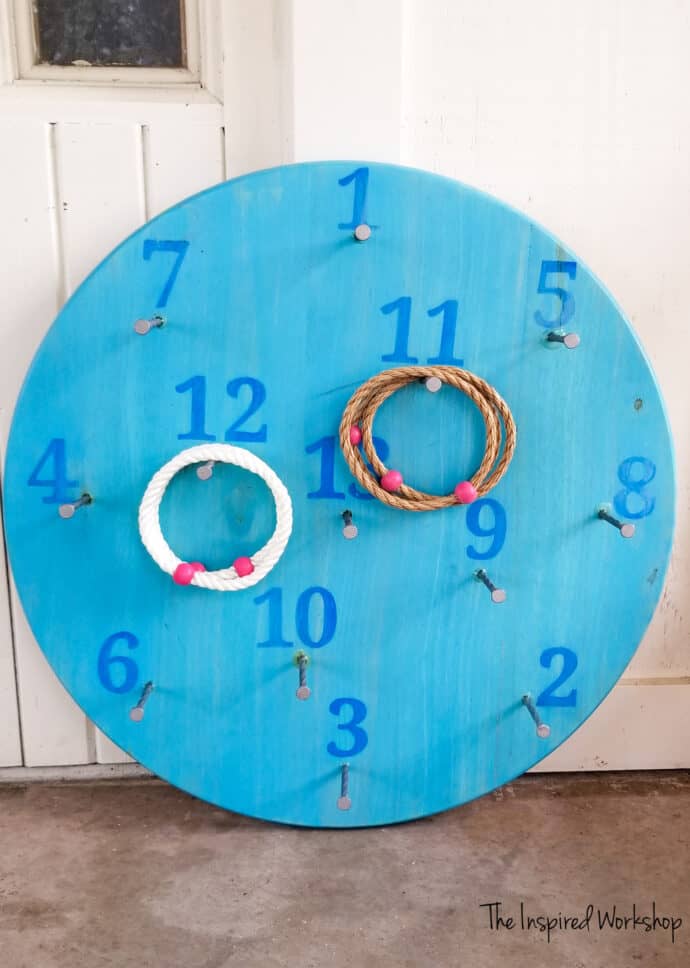 Okay, so you are probably like, "Really, a post about how to make DIY ring toss rings?" Isn't that a little too easy to write a post about? Maybe, but guess what, when I needed to make some ring toss rings, I couldn't find any to buy or any post on how to make them that I actually liked! So here I am to save the day and show you how we made some DIY ring toss rings to go with our DIY ring toss game!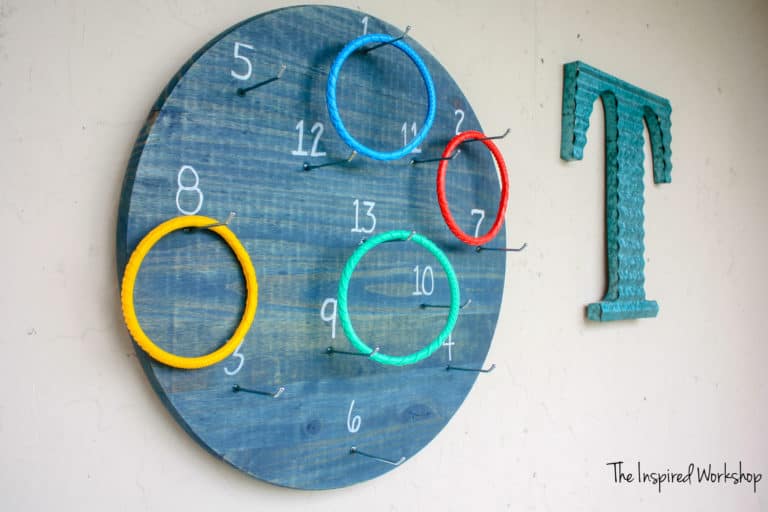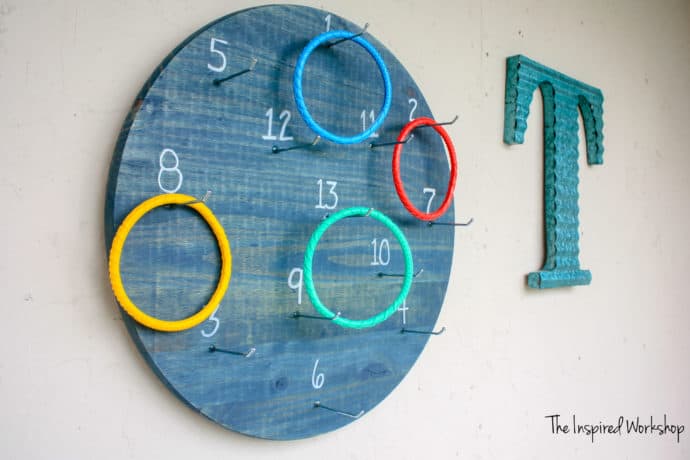 Recently, my boys wanted to sell some items at a local market to make a little extra fast cash. They decided they wanted to make MY DIY Ring Toss Game to sale at the market! Grinning from ear to ear as I asked, "Wait, you think MY ring toss game is cool enough to make some to sell?"😏 Okay, let's do it!
Well, it is a great game and we enjoy playing it, there was only one problem, we use pool dive rings to play our game. I love the bright colors and how great they look with the board, but they are expensive when you consider I paid 6 or 7 dollars for the 4 of them. If it's just for your own backyard game, no big deal…but if you are trying to sell the game with rings for any type of profit, and not charge 100 bucks, then you have to come up with another option for ring toss rings!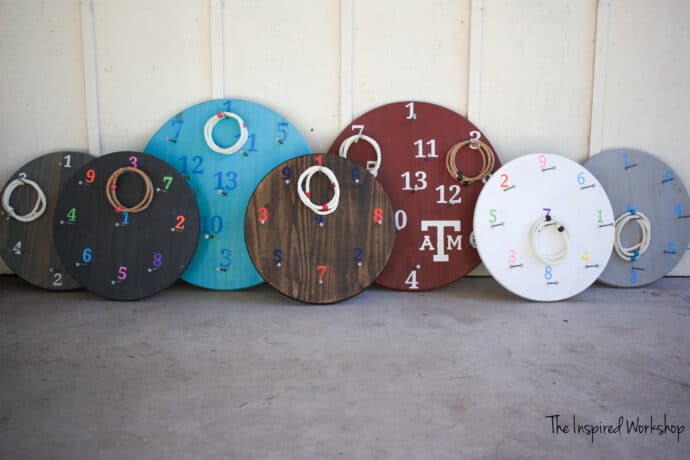 So behold how the need to create our own came about, after scouring the internet from front to back to find some inexpensive rings, which pretty much DO NOT exist! Come on Oriental Trading, where are you at on this one or Amazon? Anyway, so after checking out a couple of posts on DIY ring toss rings, again I was left a little deflated. The majority of rings I found were rope with duct tape. Well, here again for my own backyard games, it may be alright, but if you are going to sell something, it needs to have a certain sophistication and professionalism. Sigh!!!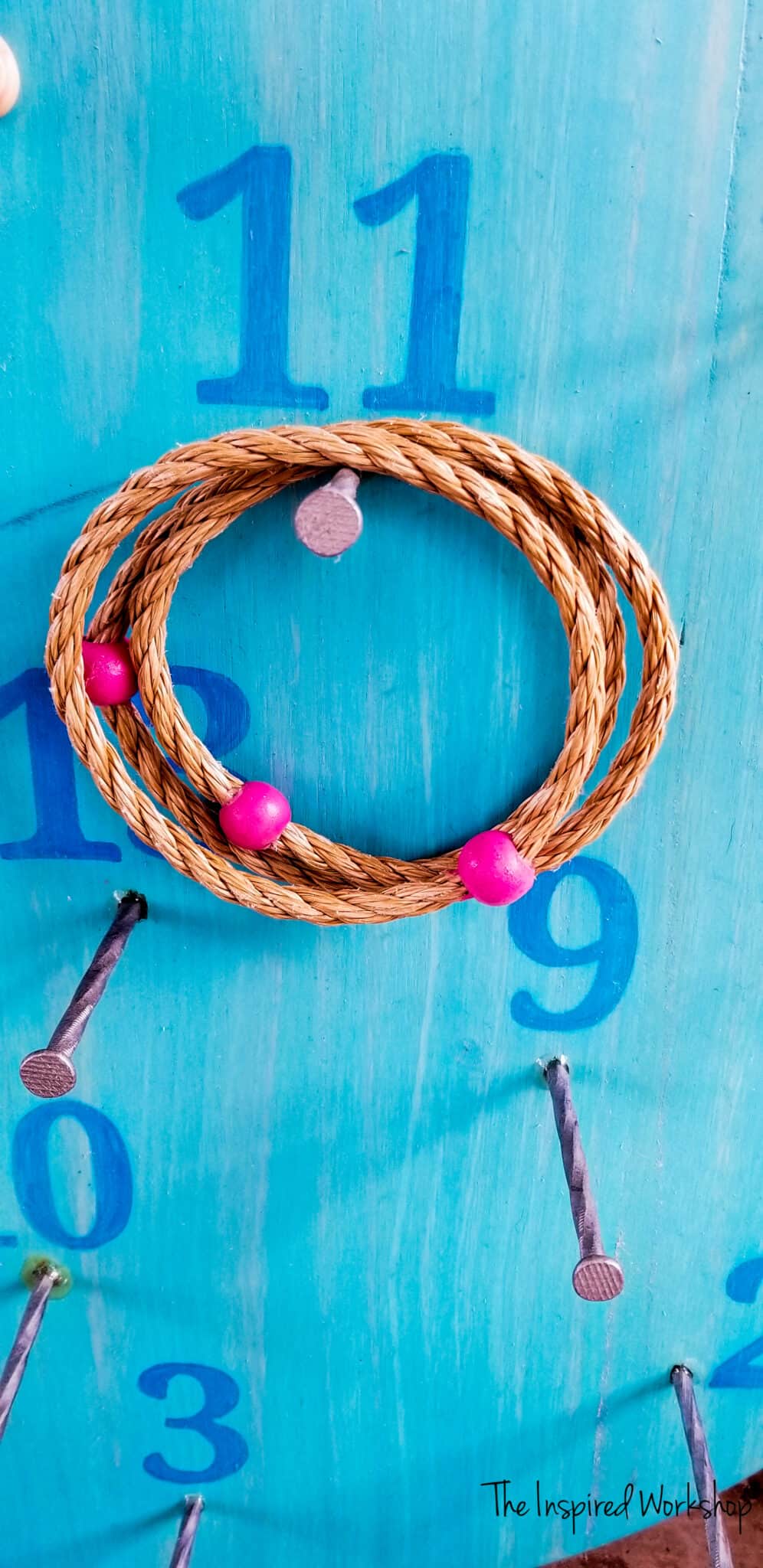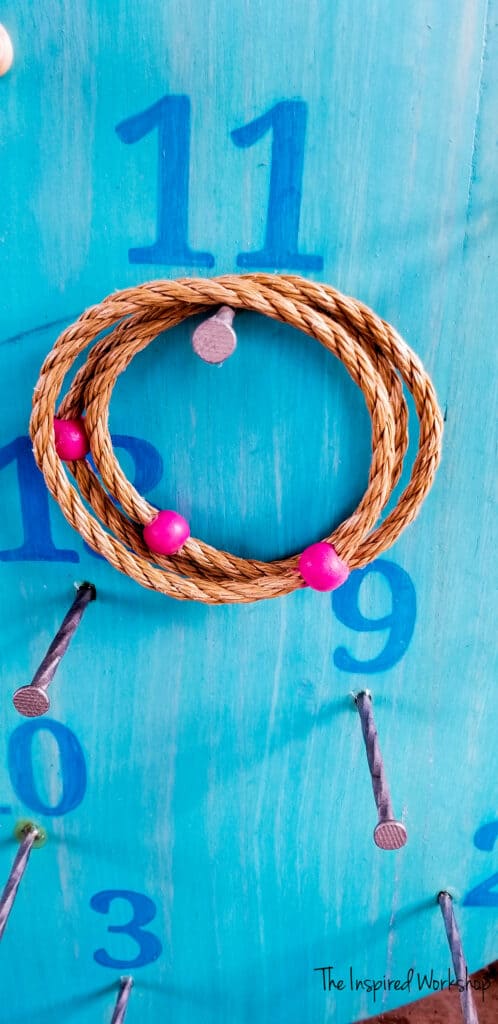 I went back to the drawing board, and saw some rings for sale that were cute, but were still too expensive to make a profit. I should mention the boys also wanted to sell the games for around 40 dollars, which I thought was fair since their cost was around 11 bucks without the rings, so if they could make rings for around a dollar or two, that would be perfect!
The rings I found were rope but they had a store bought appearance…you know, instead of duck tape they had some machine made enclosure for the circle. Then it hit me…that was not some machine made enclosure, it looks like a longer wood bead! Ding, ding, ding! Geez, how can I be so silly sometimes? 😂I mean seriously all this time and energy spent searching for the rings so they can make the games and that SIMPLE of an idea!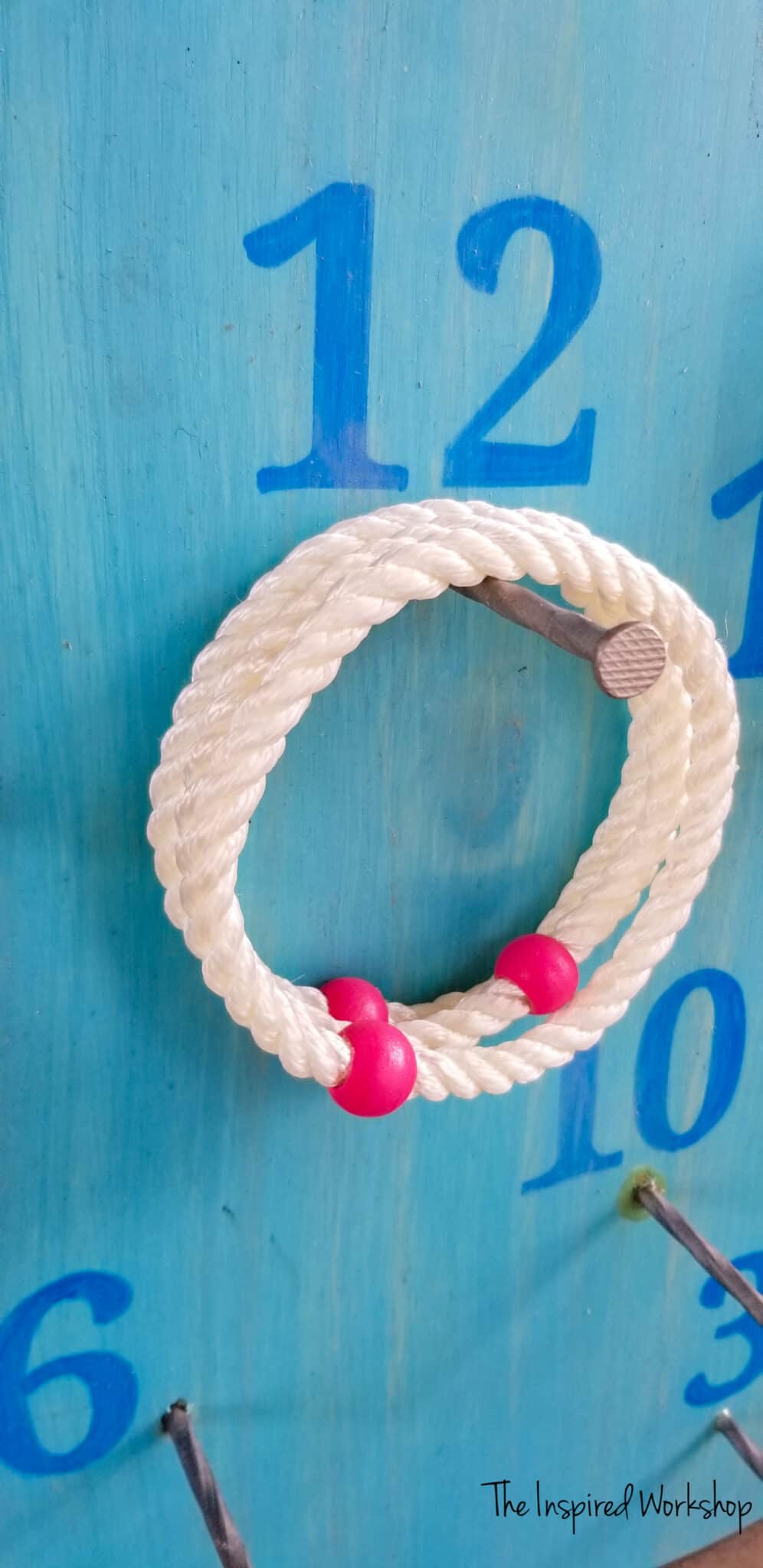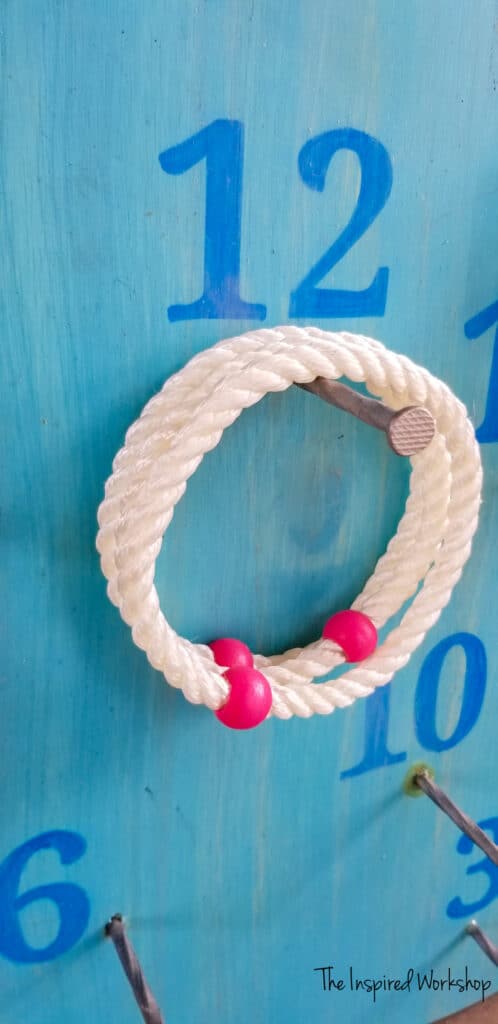 I found some wooden beads that were elongated just like the rings for sale had, but I couldn't get them in time, and they were quite a bit more expensive… but truly love how the rings turned out with the circular beads!
So this post HAD to be written so that if you are ever in this situation, you can quickly find this post and not have the issue I had! You are so welcome! Lol!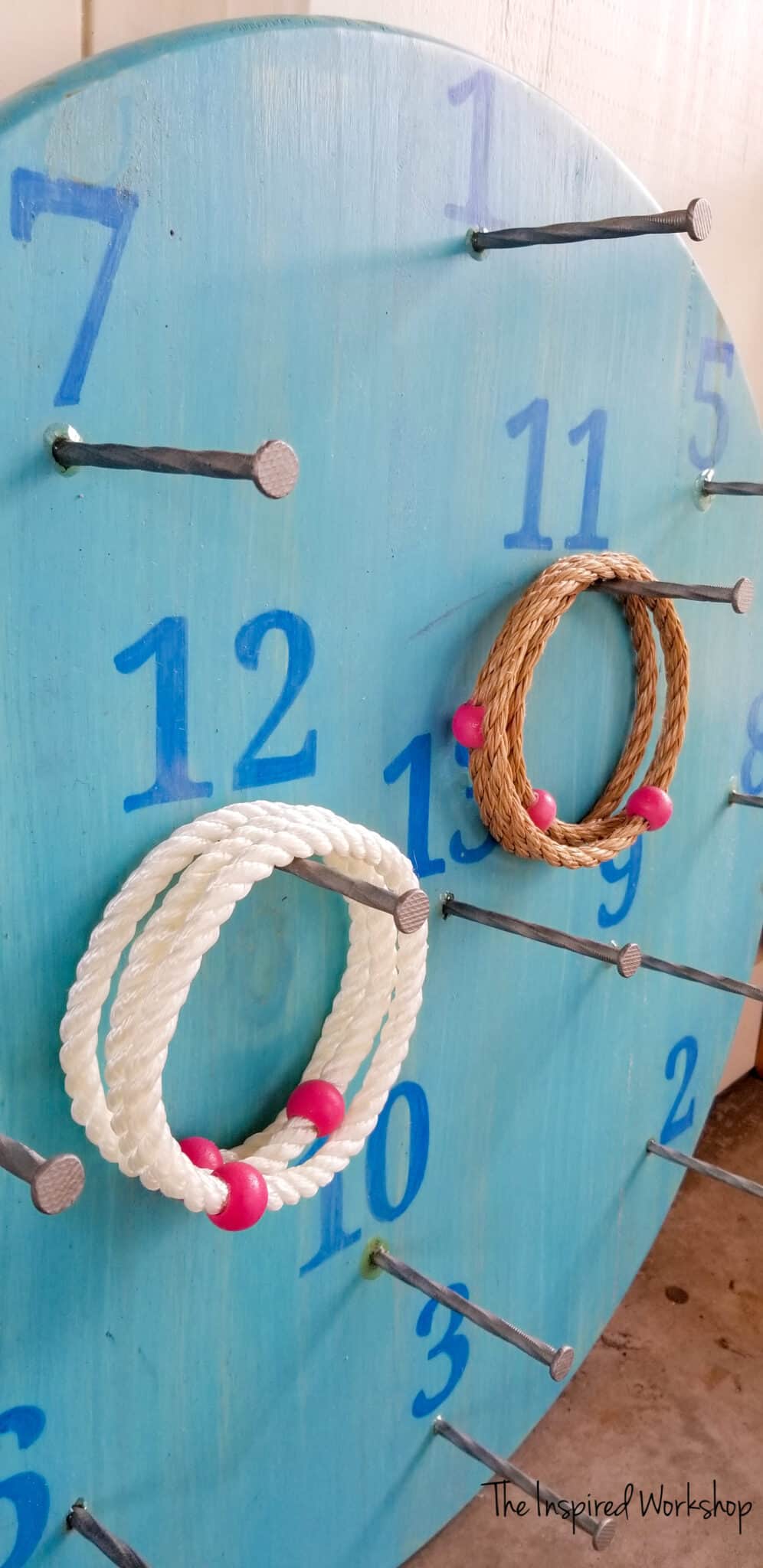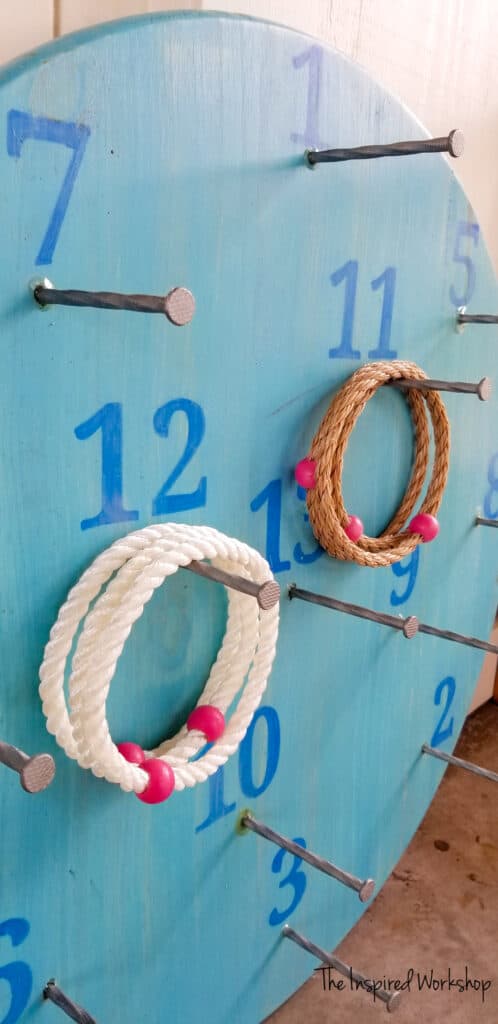 DIY Ring Toss Rings were created! And boom, they were able to profit 27 dollars for each one sold! Not too bad! I'll show you how as well!
Gathering the Supplies for the DIY Ring Toss Rings
Materials to make the DIY ring toss rings
3/8″ rope – sisal – white – just a note the white rope is cheaper in stores like home depot or tractor supply by the foot
e6000 glue – cheaper at your local Walmart or hobby store – you can also use hot glue…I just wasn't sure how well it would hold up being thrown around…since I didn't have time to test them, I just went with the sure fire E600!
scissors – you will want heavy duty sharp scissors
lighter
tape
Cut List for DIY ring toss rings:
6 pieces of rope cut @ 15″ per ring toss game you want to make
Making the DIY Ring Toss Rings
Of course, I know you are smart enough not to need a complete and thorough walk-through on how to make your own ring toss rings, you can pretty much look at them and know that you take a piece of rope and glue the bead, DUH! LOL!
But just in case, I'll show you very quickly how to throw them together!
First, cut your rope! You will want 6 pieces cut at 15″ for each ring toss you make. Now I did want to make the point of showing the two different ropes we purchased and used. I loved the sisal rope, it was actually not sisal at all just looked like it! It held its shape really well and I liked it a lot more than I thought I would! And just to let you know, more people picked the sisal color rope over the white.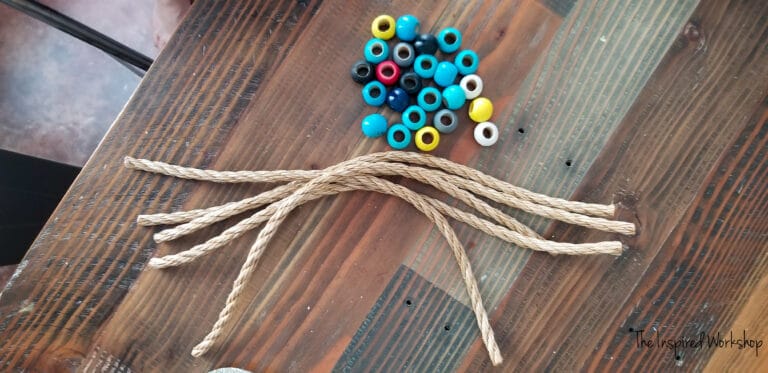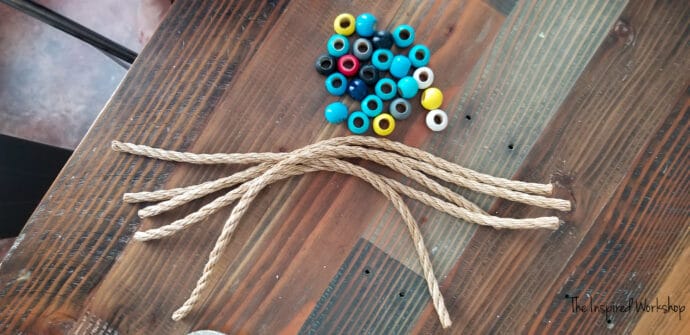 More people may have picked the sisal because it was a firm rope that holds its shape when made into the circle of the rings. After the market, I modge podged the white ones to make them firm but I am not sure how long they will stay firm when being played with! I would look around for a white poly rope that is plastic feeling and not nylon that feels like cotton…I hope that makes sense!
I also ordered some cotton rope in a multitude of colors hoping to have fun colored rings to match the boards, but that was even worse than the white nylon! Lol! Just trying to share in hopes to save you the time and energy I wasted!😅
Make sure to paint or stain your beads before putting the rings together!
Take your wooden bead and glue it on one end.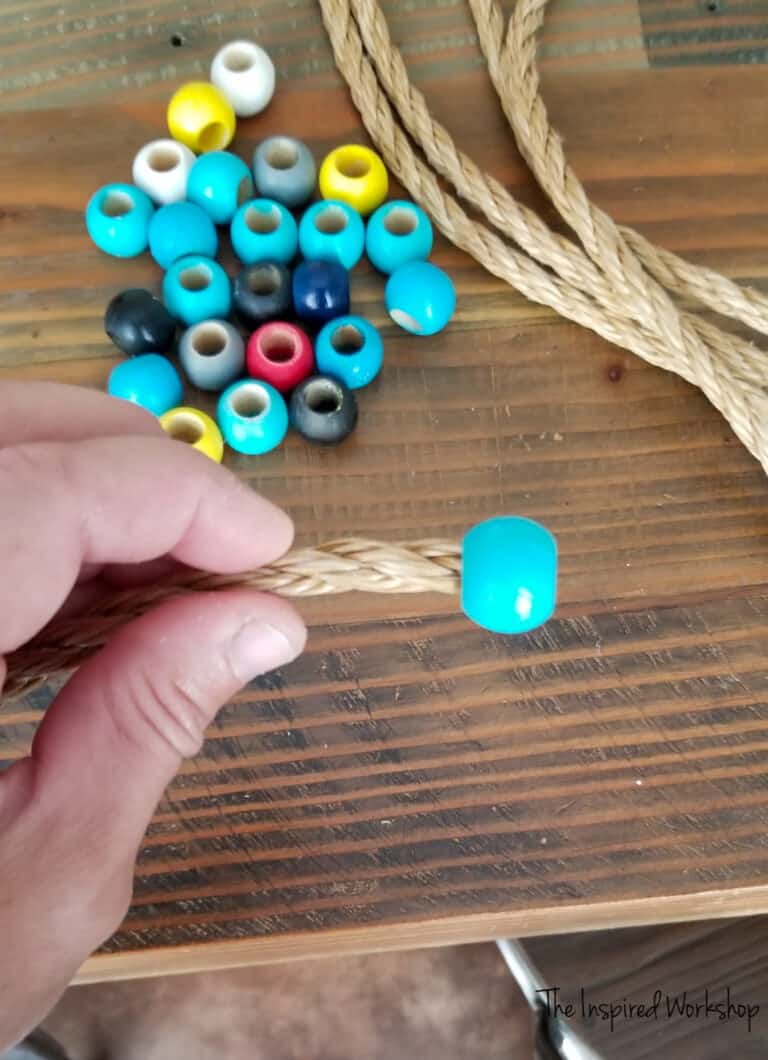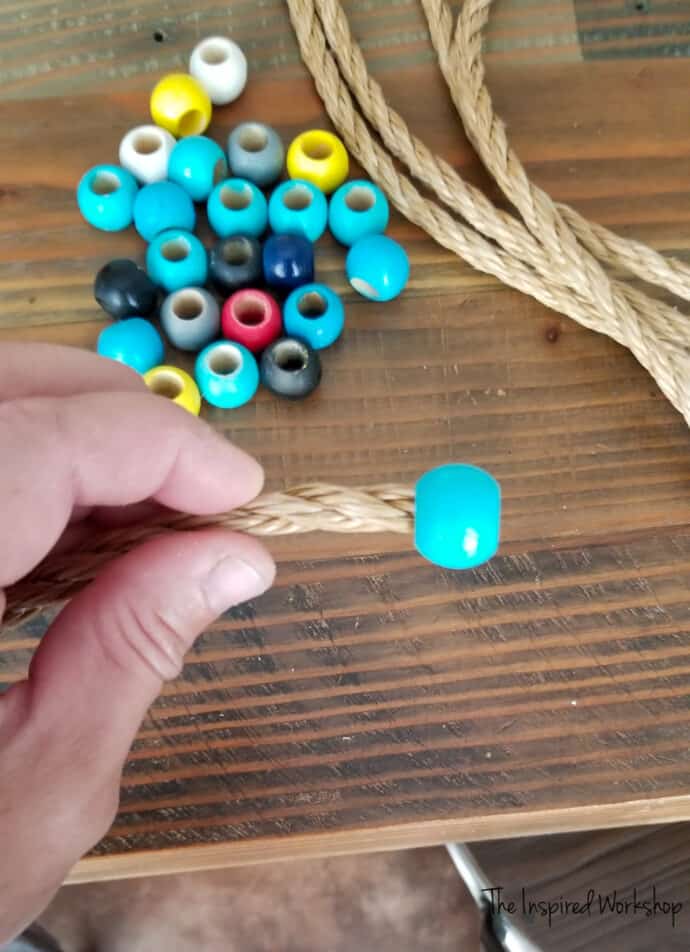 Add a little more glue into the end of the bead, roll the other end up into the bead and hold both ends inside! You will have to hold for a while but not too long.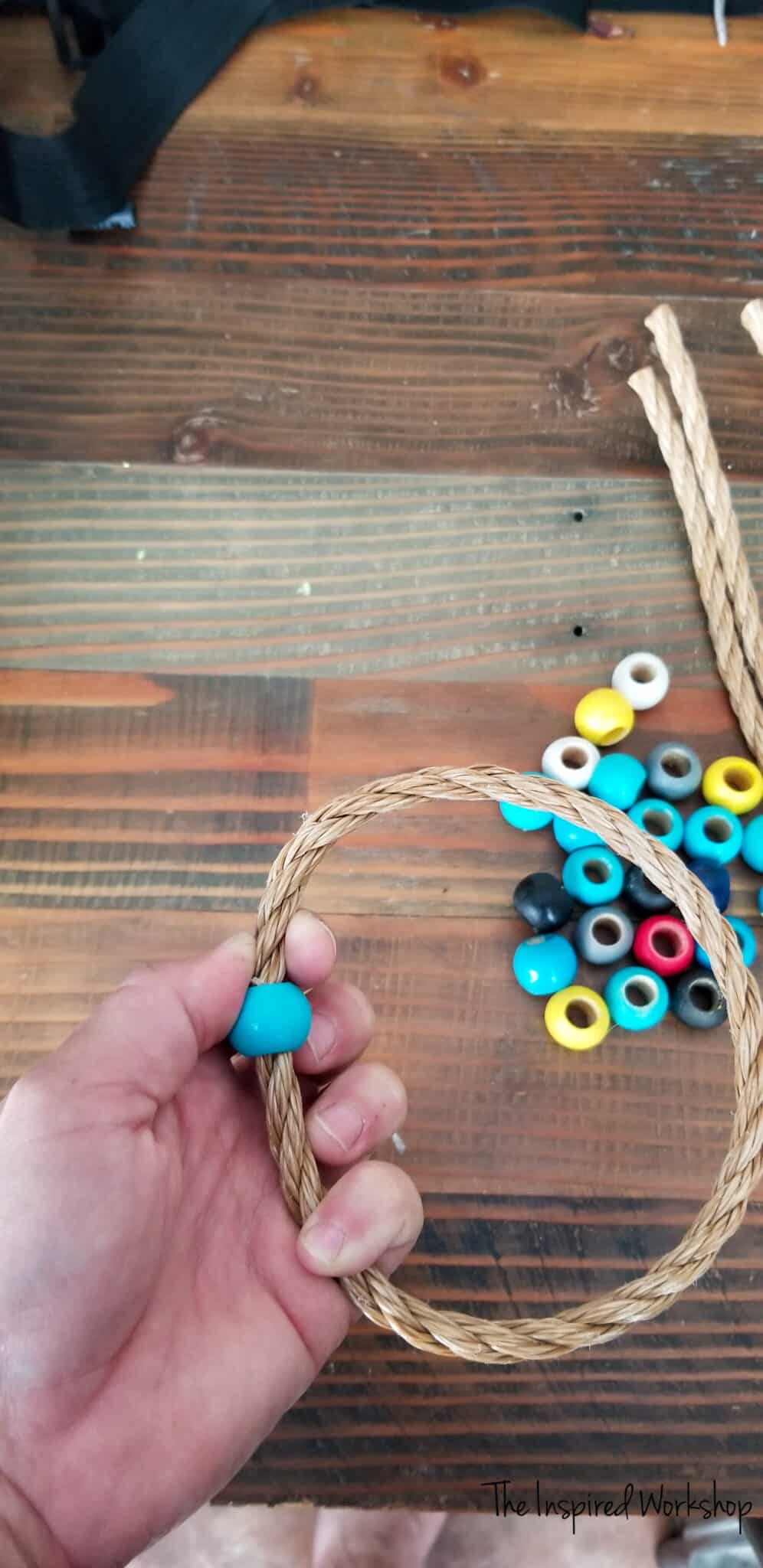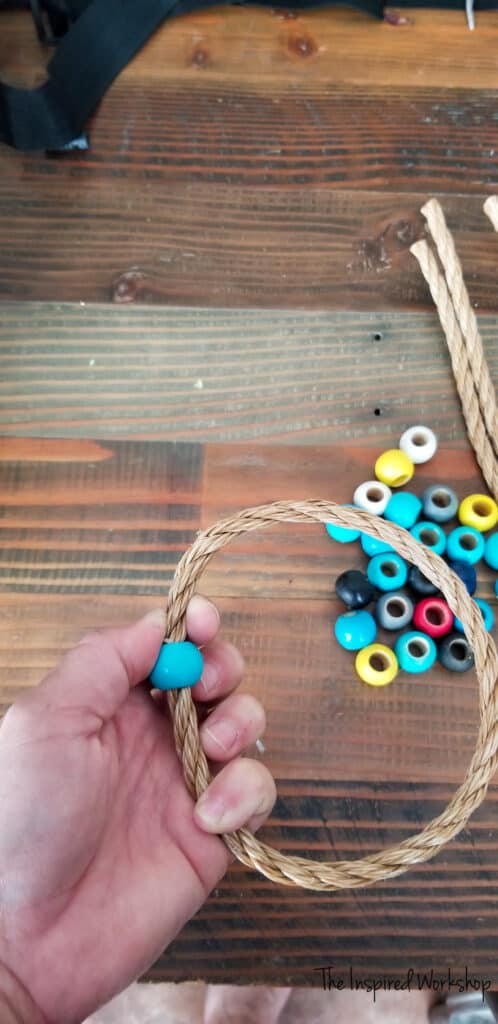 We let people pick what colors they wanted, so we made them while we were tending our market days booth! Let them sit to dry for 24 hours before you use them to play!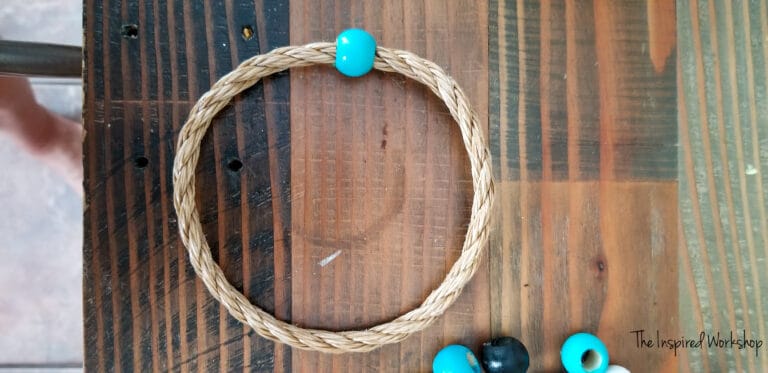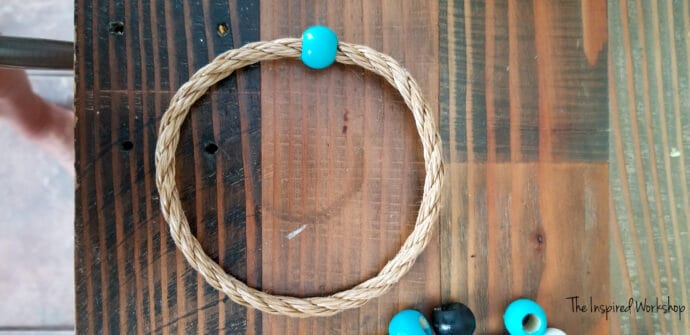 Once they are dry, they are DONE and ready to be used! You can use these rings for any style of ring toss game! I hope you make great memories playing games with family and friends…and enjoy playing with your ring toss rings!
Thanks for stopping by! Have a good one!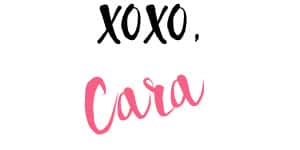 Are you looking for any other games to play as a family? My favorite backyard game is cornhole and I just happen to have free plans for cornhole boards as well, if you would like to make some!
Want to save this post for later? PIN IT!!