How to Help Save Your Furniture From Your Kids
Hey there everyone!! Happy Wednesday!! With summer in full swing and our little ones running amuck, I thought today would be a great day to share with you a simple way to protect that beautiful furniture you build (or buy)!!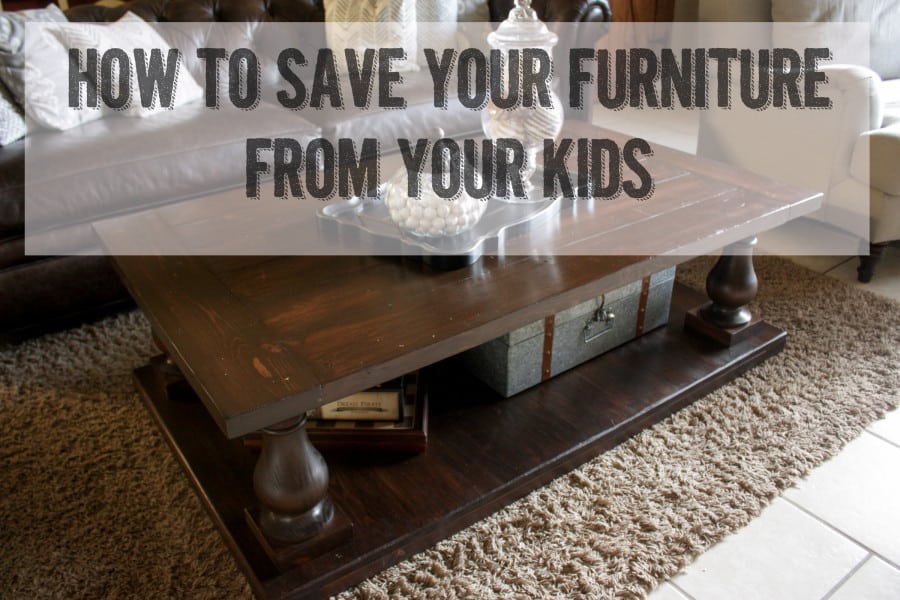 When it comes to decorating the furniture I build… my boys do not believe in anything being 'decorative'…everything is up for grabs as a 'toy'… and a lot of the baskets and boxes I use to decorate with are storage for their toys… so of course they are going to be taking them on and off the shelf…which leads to unsightly scratches!! Now, this is not a fix-all, we still have the occasional hammering or dropping something on the table that gives us lovely dents, but I don't mind a little wear and tear…heck, I love furniture that is supposed to be distressed!! I just don't like the ugly scratches that are obviously not supposed to be there!! Haha!!
One night while I was making some tile coasters, I was placing the felt pads on the bottom to keep them from scratching the table and it hit me like, "DUH!! Why not put felt pads on everything!!" Lol!! Before having kids I would have never thought this was necessary but seeing as my basket that is supposed to sit on the shelf like so…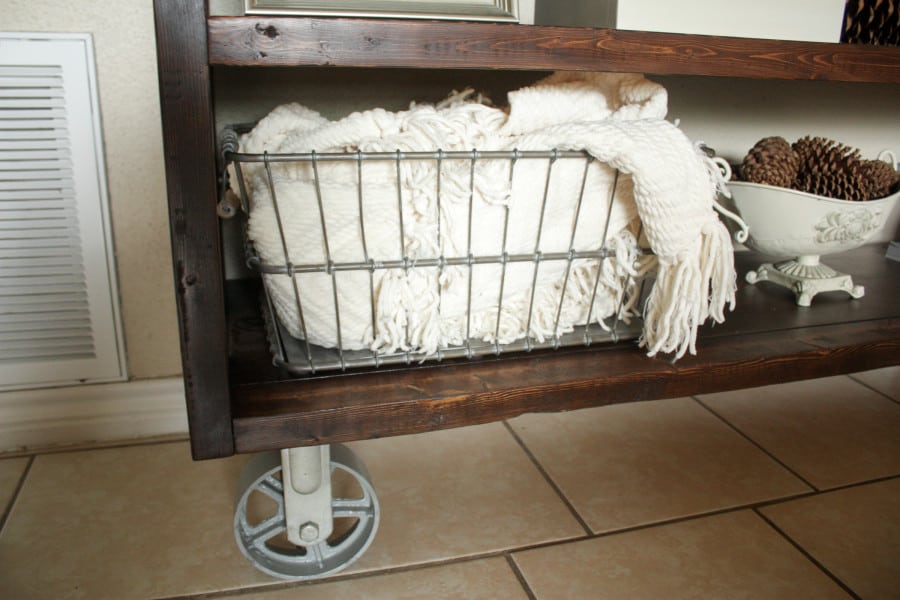 Ends up on the floor like this!!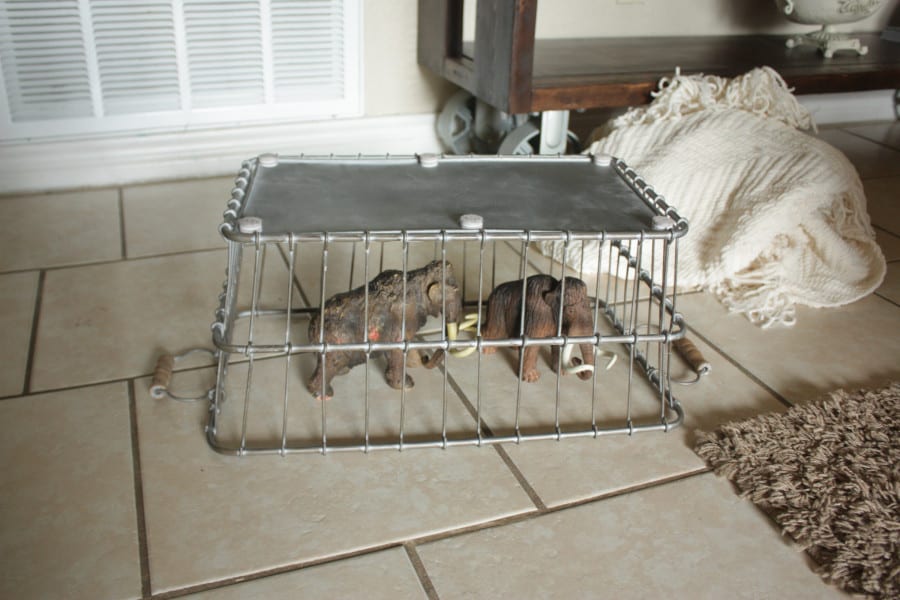 It made perfect sense!!
I placed some felt pads on the bottom, now my shelf stays safe no matter how many times I pick this basket up, and put it back on the shelf… and they get it off, and make a cage out of it!!! Hahaha!!!
I just add them on any way that will work…this basket for instance, the bottom was sunk down in a bit, so I used two stacked on top of each other and it worked very well!!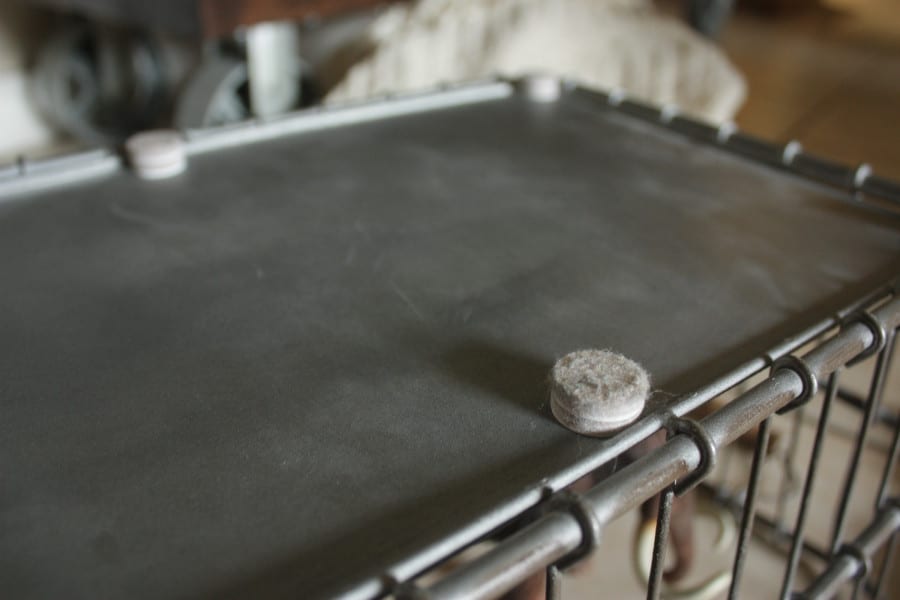 The trunk underneath our coffee table is a beauty that I bought to house certain Legos that my boys didn't want getting mixed in with all their other Legos…so of course they get into this trunk quite often… but no worries on my part because I placed felt pads on the four corners…so we have no scratches under there!! Woohoo!!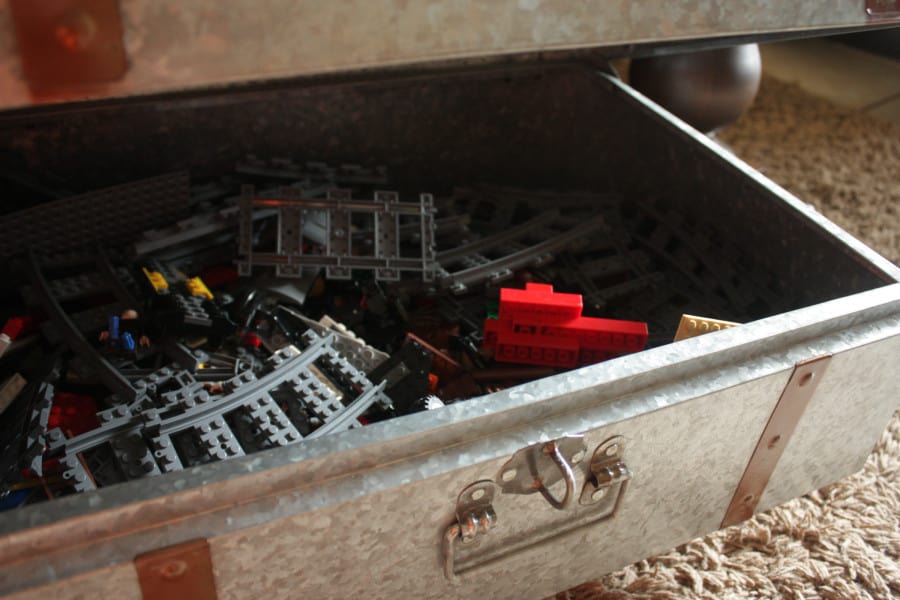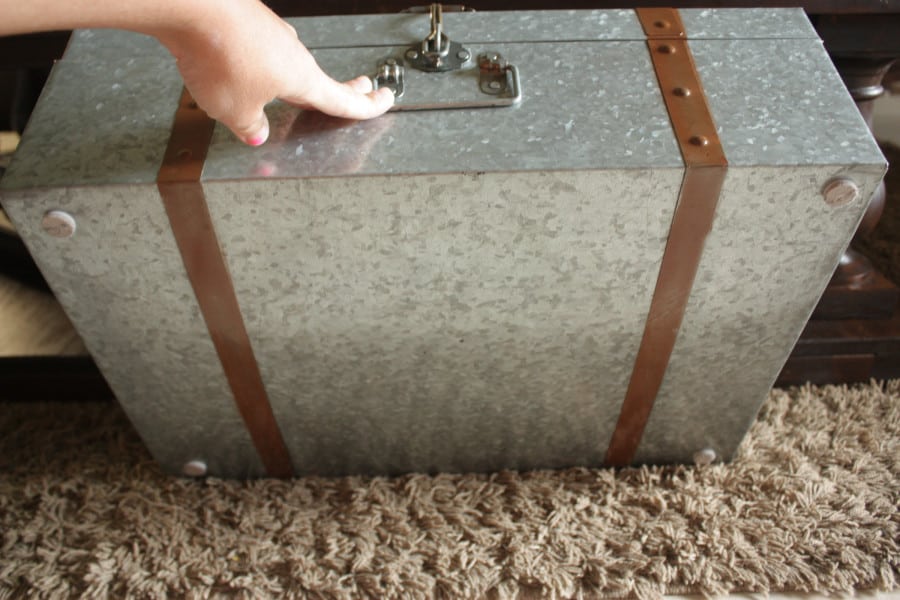 I just use basic felt pads

that are sticky on the back…just peel and stick!! They come in all different sizes!!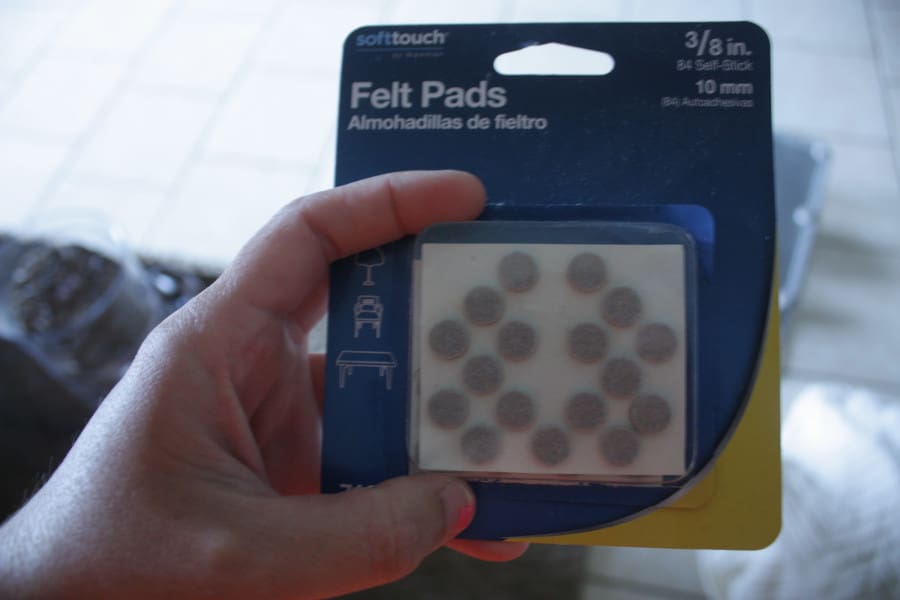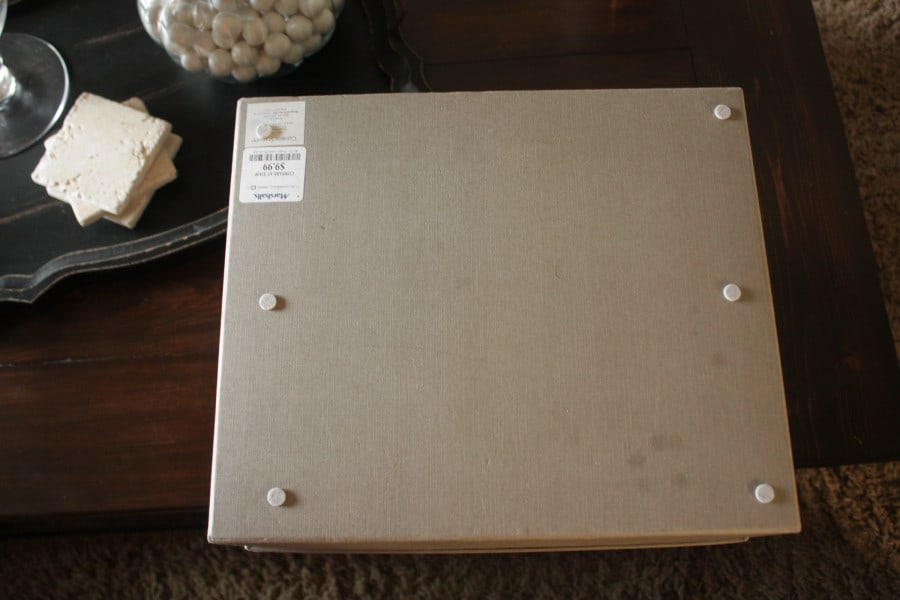 And even the smallest size does a wonderful job!! (I'm not sure what my little ones got on this box!!)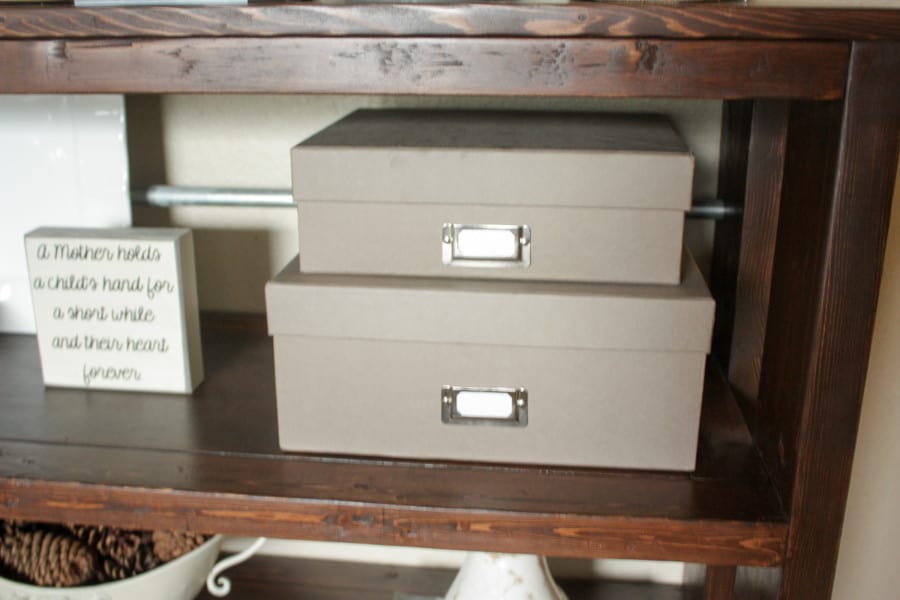 They aren't even seen when the box is on the shelf!! Woot Woot!!!
Every now and then something is a little too uneven on the bottom and the felt pads just won't offer enough protection…there is a simple solution to that as well!!
Here is my son's end table that was getting all scratched up by the basket we had storing trains.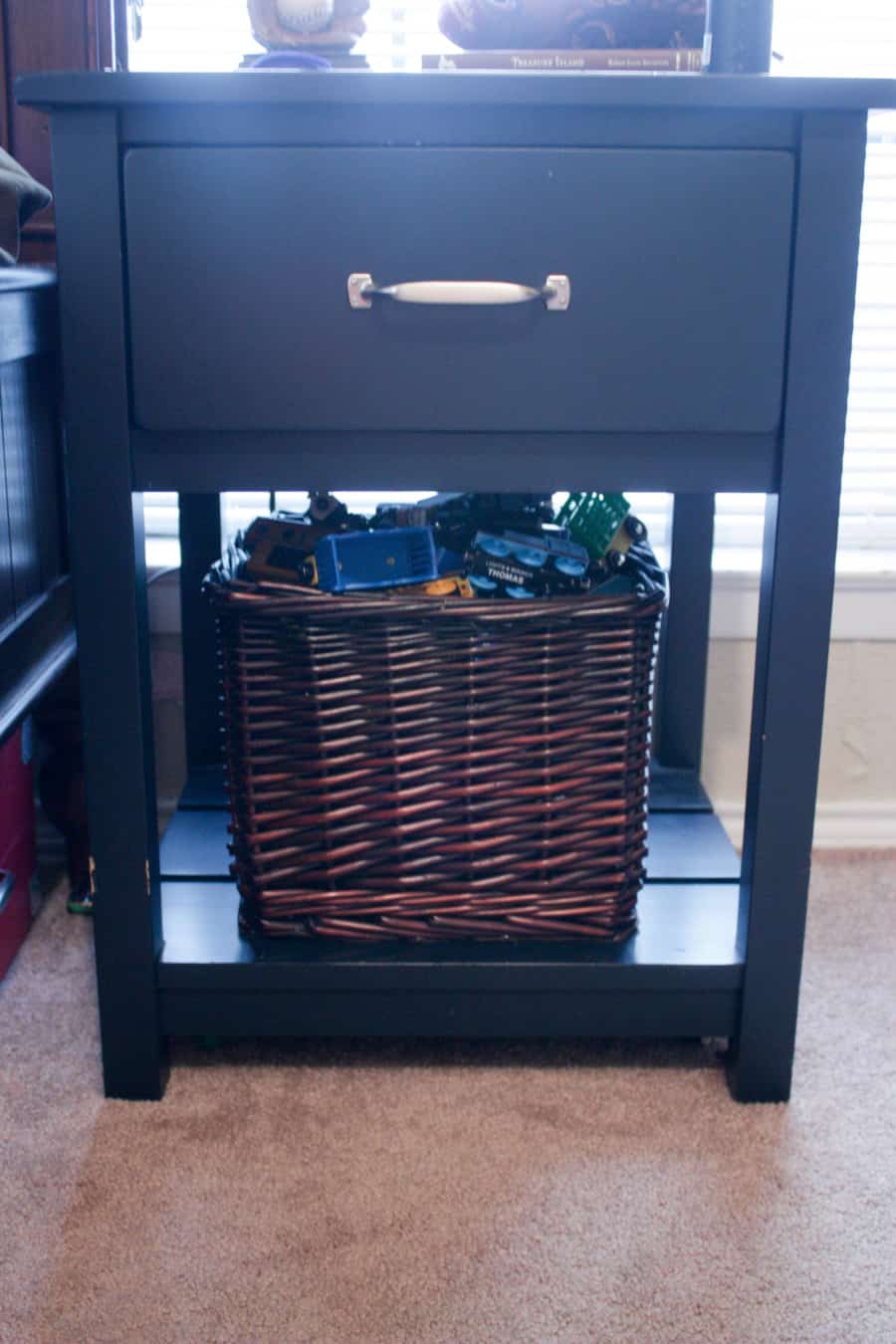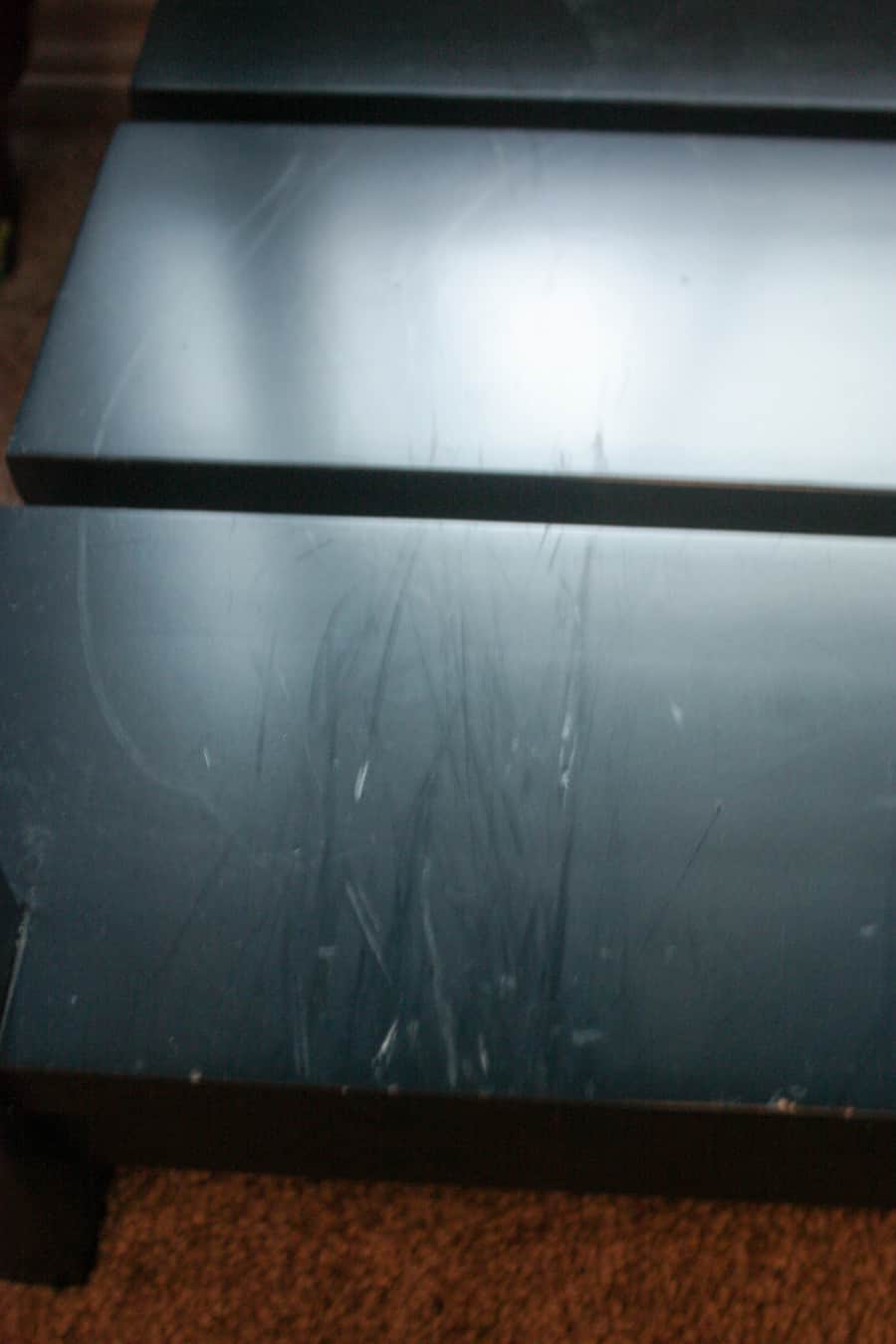 I had some brown craft felt laying around, so I cut two pieces to fit and hot glued those babies around the bottom!! No more scratches since…too bad it took making all those scratches for me to think of this!! LOL!!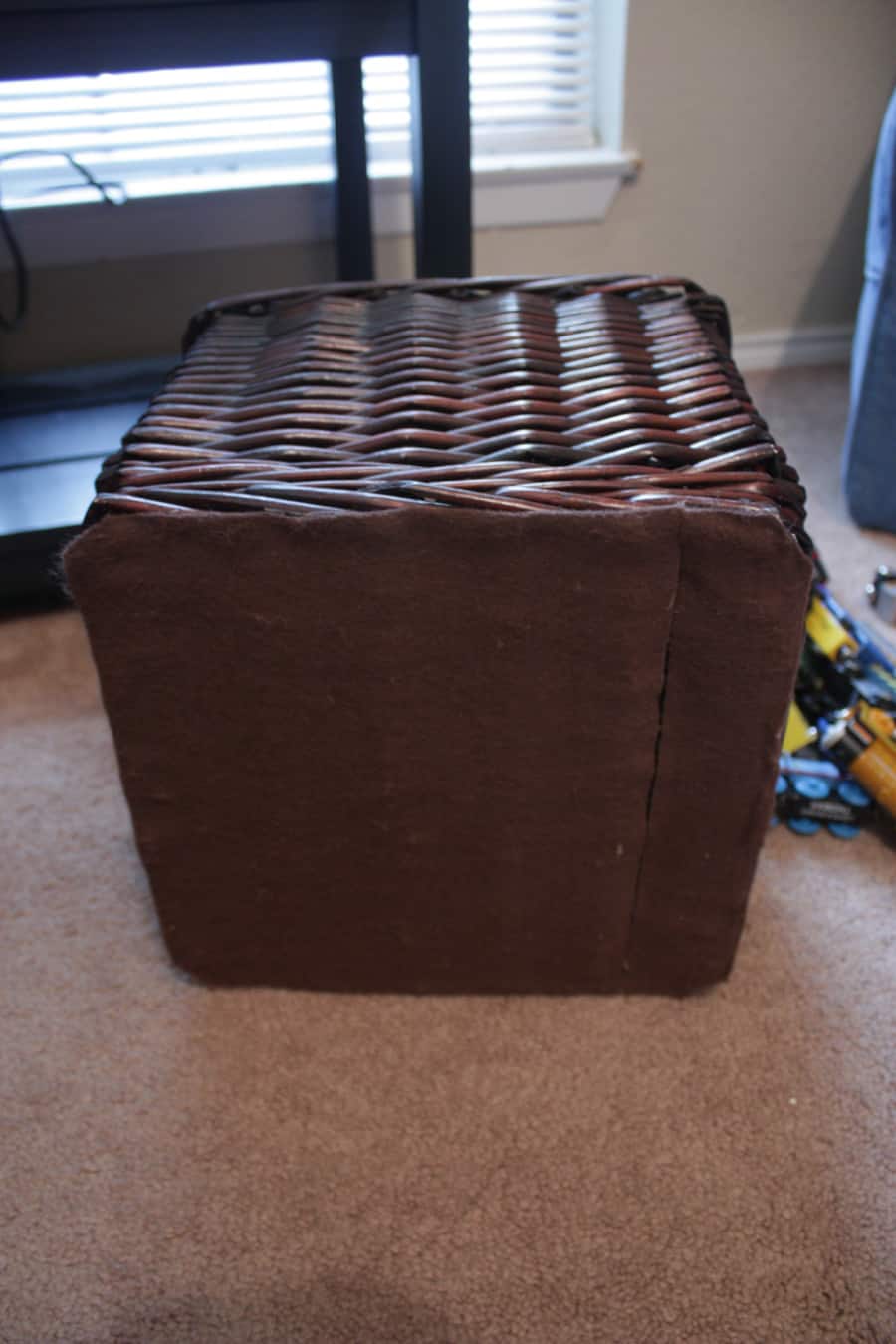 I can't find the felt once the basket is in place!! I love it!!
I literally put craft felt or felt pads on all my baskets, boxes, trays…you name it…it has felt on it!! Lmbo!! I hope this will help you save your furniture from your kids!! And, if you have any other tips or tricks to help keep furniture looking beautiful, please share in the comments below, I'd love to hear what you have to say…any little trick to make life easier…I'm game!! Now, if I can just find a way to keep glass from being able to break…LOL!
As always whether you BUILD or CRAFT I just hope you LOVE every minute of IT!
Lots of Love,
Cara