This post is sponsored by Build Something and Kreg!
The holidays are coming!! I LOVE this time of year, family get-togethers, delicious food, gift giving!!! It is the BEST time of the year, my kids' birthdays are during the holidays too…I just can't get enough!! But do you ever feel bad when you have people standing around without any where to sit? Maybe they stopped by uninvited, maybe Grandma brought a couple gals from the nursing home???? whatever the reason, today's post may be a solution for you!! It is a spare dining table or game table that you can store on the wall, as art when you don't need it for seating people!! How cool is that??? I love the idea, maybe because I have absolutely ZERO closet space in this house it seems!!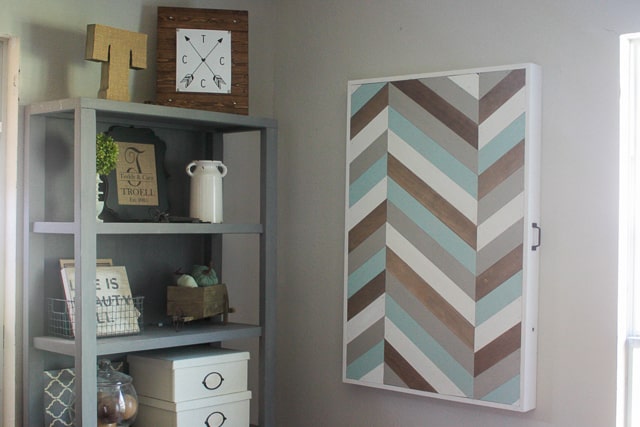 It looks like a beautiful piece of art work, but hidden behind the beauty is a little secret!! Lol!!