Hey there! This last week I spent bustin' my booty in the garage to get this beautiful Pottery Barn inspired outdoor island and hutch built! A friend of mine asked me if I could build it for her in time for an event…I said yes, but as usual, I was pushing the deadline!! Lol!!!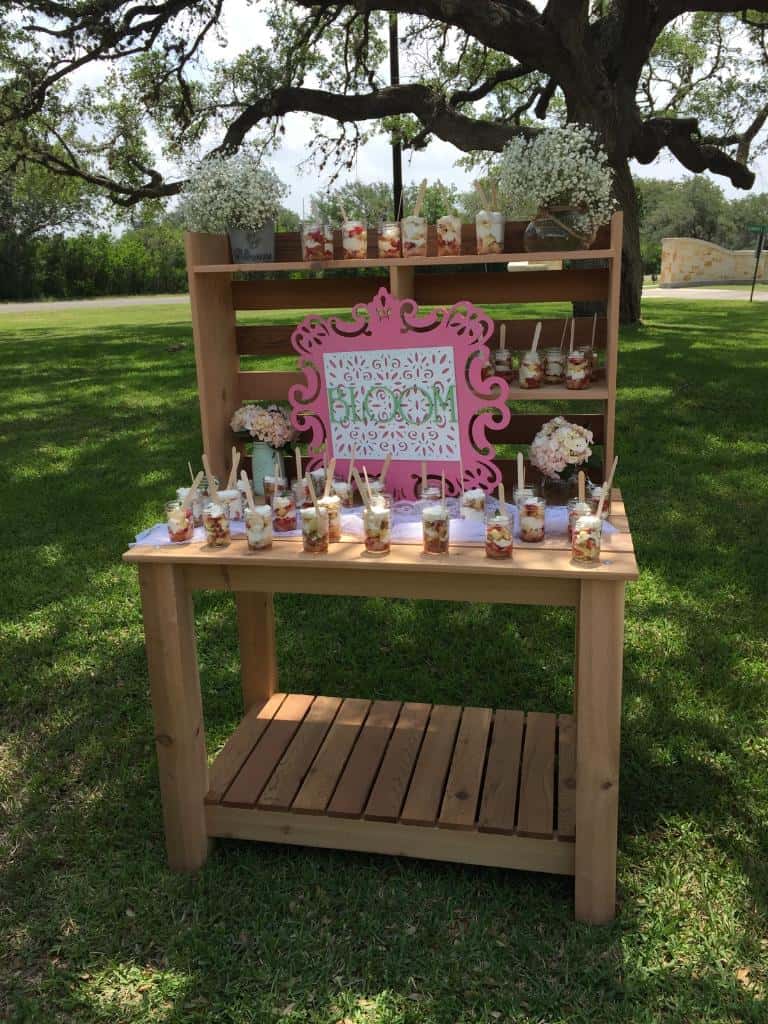 Photo courtesy of Shelley Green…thanks for the picture!
Doesn't it just look so adorable!! She did such an amazing job on this event, and on making my build look so lovely!! Haha!!! I also built this same table part as a potting bench for a school auction we had recently! This design can be used in multiple ways!
[Read more…] about Pottery Barn Inspired Outdoor Island and Hutch