This post is sponsored by Build Something and Kreg!
Happy Monday morning to you all!! Today I am so excited to be back to share a project in collaboration with Buildsomething.com again!! My DIY Industrial Media Console!! Now my television looks like it has a home and it's meant to be there!! LoL!!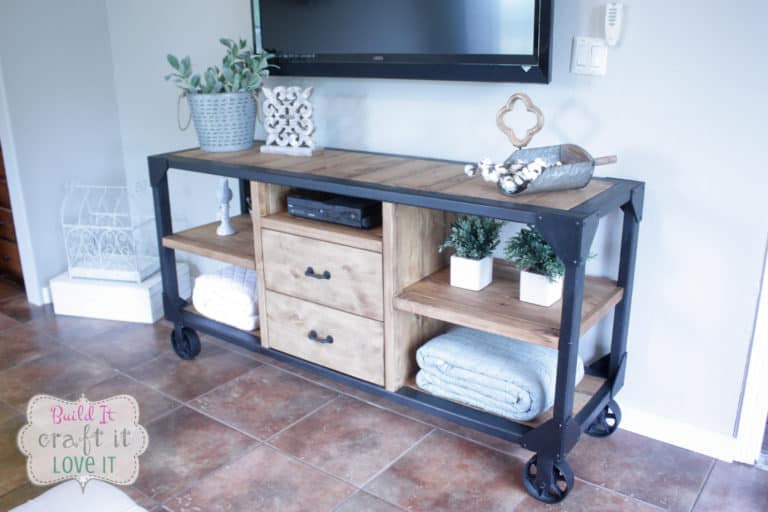 This DIY Industrial media console is the perfect addition to the bedroom overhaul we are in the process of doing…I'm building all the furniture in there and I am super excited about it!!! So stay tuned in the next few days/weeks (possibly months as slow as I am sometimes…hahaha!) for a few bedroom related plans!