Hey there!! Happy Monday!! After having spent a lot of time indoors recently since having had some major rain and storms, I was able to tackle some of my more crafty projects I have been needing to get done!!  So I may be a little late on getting a new spring wreath on my door…but at least I managed to get it up before it is officially summer!! Lol!! I happen to LOVE hydrangeas, chalkboards, and burlap…so naturally, I needed to make a spring wreath that included all of my favorite things!!!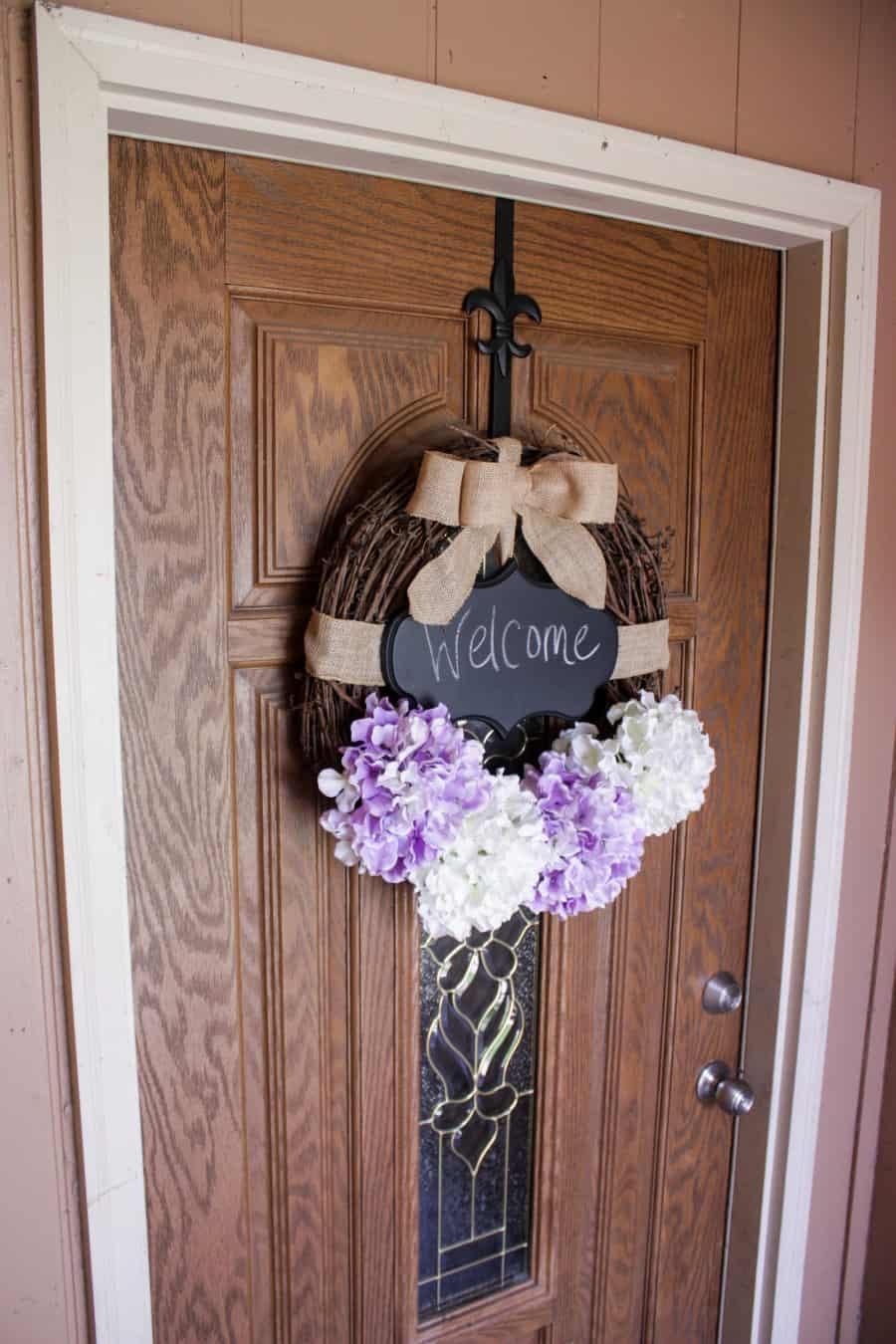 Try not to stare at how dirty it is around my door!! Haha… Looks like that will be how I will be spending the next few hours…cleaning around my door!! Lol!!
[Read more…] about Spring Wreath Including All My Favorite Things!