This post is sponsored by Build Something and Kreg!
Hey everyone!! I'm so glad to be back today to share this project with you all!! My mom actually sent me a pic of this wardrobe when she and my Dad were in Arhaus furniture one day, and I of course added it to my To-Build List immediately!! LoL!! But like so many things on my list, I had forgot all about it…until the other day on IG (by the way do you follow me on Instagram? If not you better get over there and follow me!! Ha! @buildcraftlove) @McNellyfarmhouselove posted it…and it stopped me in my tracks, and in that instant I knew it was my next project!! Bwahaha!!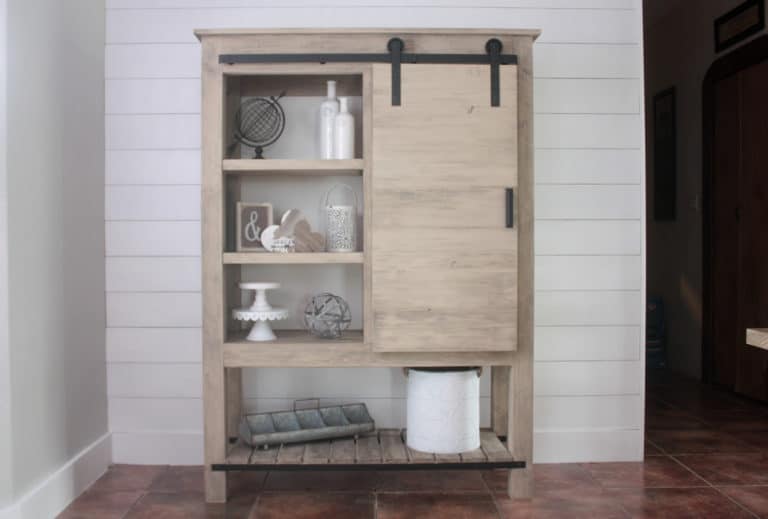 What do you think? I think I'm in love, but I have realized that happens to me with pretty much every project!! Haha!! I think I'm just in love with the fact that I actually got them done!! Not really, I'm sure it's true love!! So, if you are still unsure of what to get your Valentine…problem solved!! You're welcome because I have free plans for you to build this over on BuildSomething.com!!