DIY Dutch Door for Chicken Coop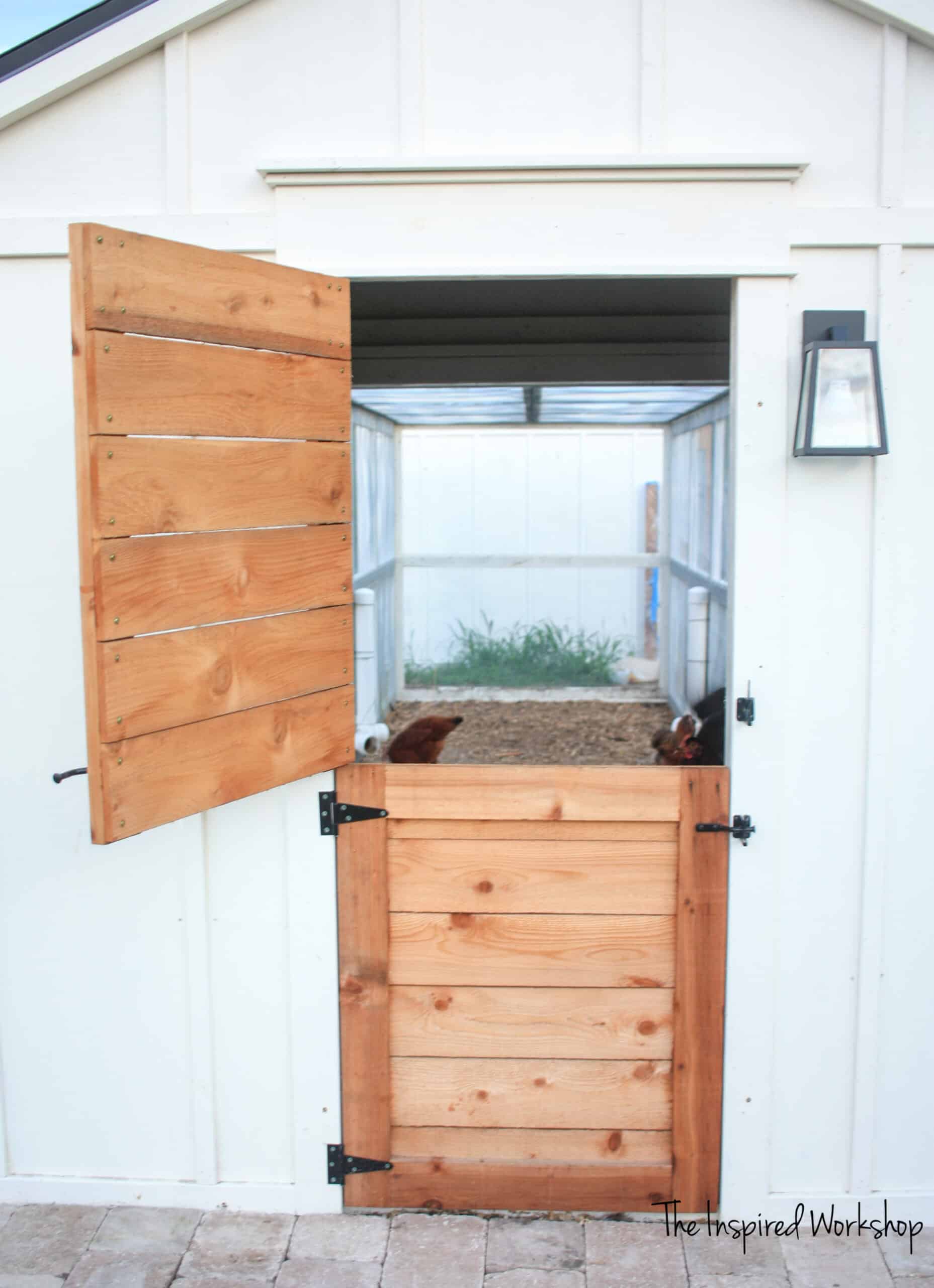 Okay, confession time, this is not actually a DIY dutch door for the chicken coop, it's more of a double door! Two small doors that open individually, like a dutch door, but no way to open them together because of the latches!
Either way, call it what you want😜, it works perfectly for the chicken coop because you can close the lower door while the chickens are out roaming and keep large animals out of the coop. The chickens though can fly over the door if they are in need of shelter…like running from my dogs! 🙄 Ugh! We are still working on them behaving themselves with the chickens! Lol!
Anyway, if you would like to have the same dutch door… or double door, here you go!
DIY Dutch Door for Chicken Coop
Find the other posts to complete the Chicken Coop here!
Materials for Dutch Door
*Amazon links below are AFFILIATE LINKS…what's an affiliate link you ask? It means that if you click a link below and it takes you to Amazon, and you make a purchase after clicking that link, I make a small percentage of your purchase at no extra cost to you! It helps make this little ole blog worthwhile when you help support me in those ways! Thanks in advance! And just know any other links besides Amazon are just provided to help show you the products I used, they are not affiliate links!🤗
-2 – 1x4x10 cedar boards
-4 – 1x6x6 cedar fence pickets
–saw
Cut List for Dutch Door
-4 – 1×4 @ 34 5/16″
-4 – 1×4 @ 20 3/4″
12 – 1×6 fence pickets @ 27 3/4″
Building the DIY Dutch Door for Chicken Coop
I built this door and the shutters the same way, and it is about the EASIEST way you can possibly build a door! Lol! I also used the method when building my DIY Small Chicken Coop.
I'll break it down best I can, but once again, the finishing touches were rushed so that we could go on our summer vacation, so the actual photos aren't the best! Lol! I left out quite a few! And you can always build any type of door you want for the coop! I would LOVE to see the coop with other design styles for the door and shutters! Make sure to tag me in photos if you build it! @theinspiredworkshop
Alright, let's throw these dutch, ahem double doors together!😉
First, build the frame using the 1x4s and pocket holes. You will drill your pocket holes at 3/4″ depth (since we are using 1x4s and their actual width is 3/4″). Use 1 1/4″ screws and wood glue to attach. You will build two that are exactly the same!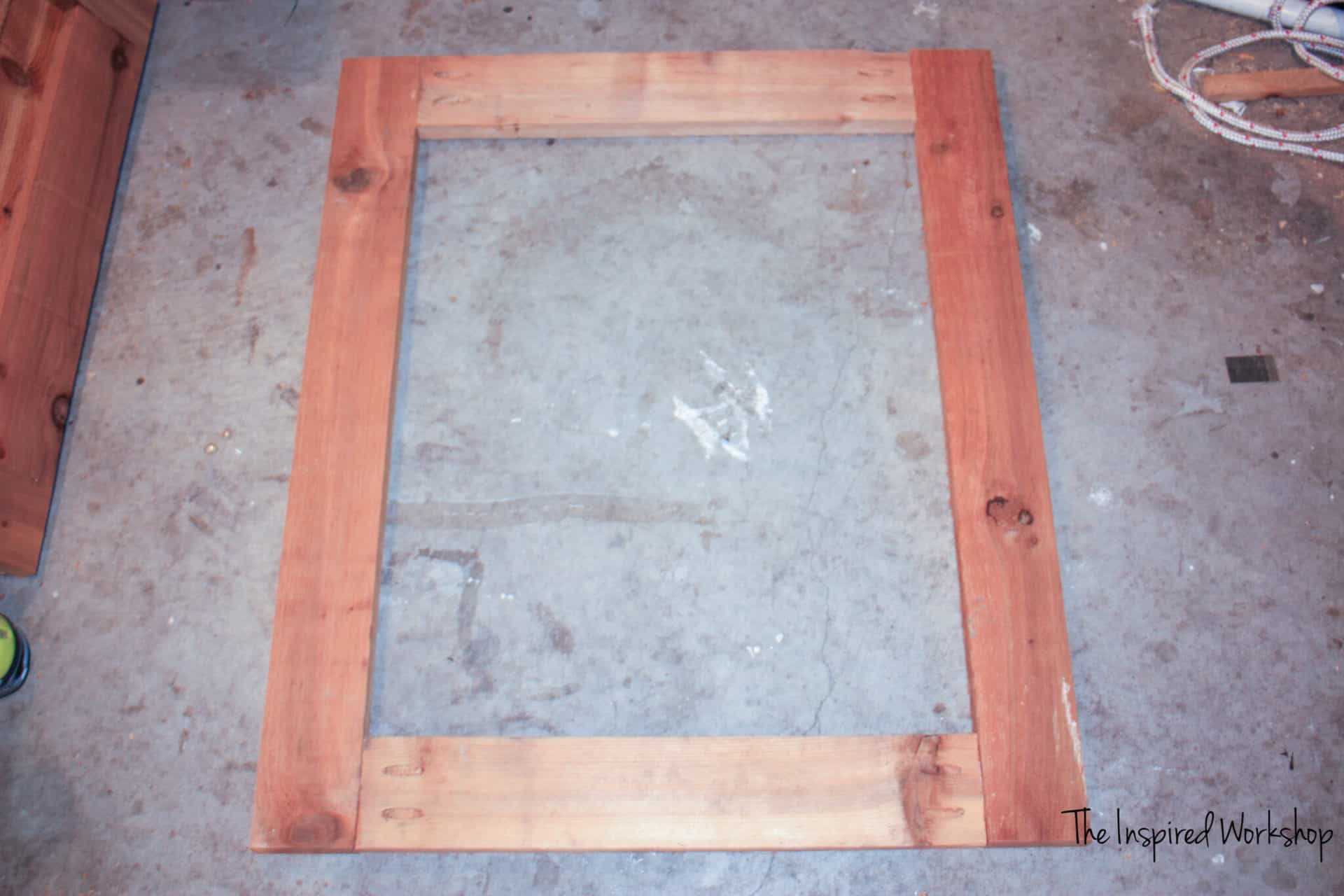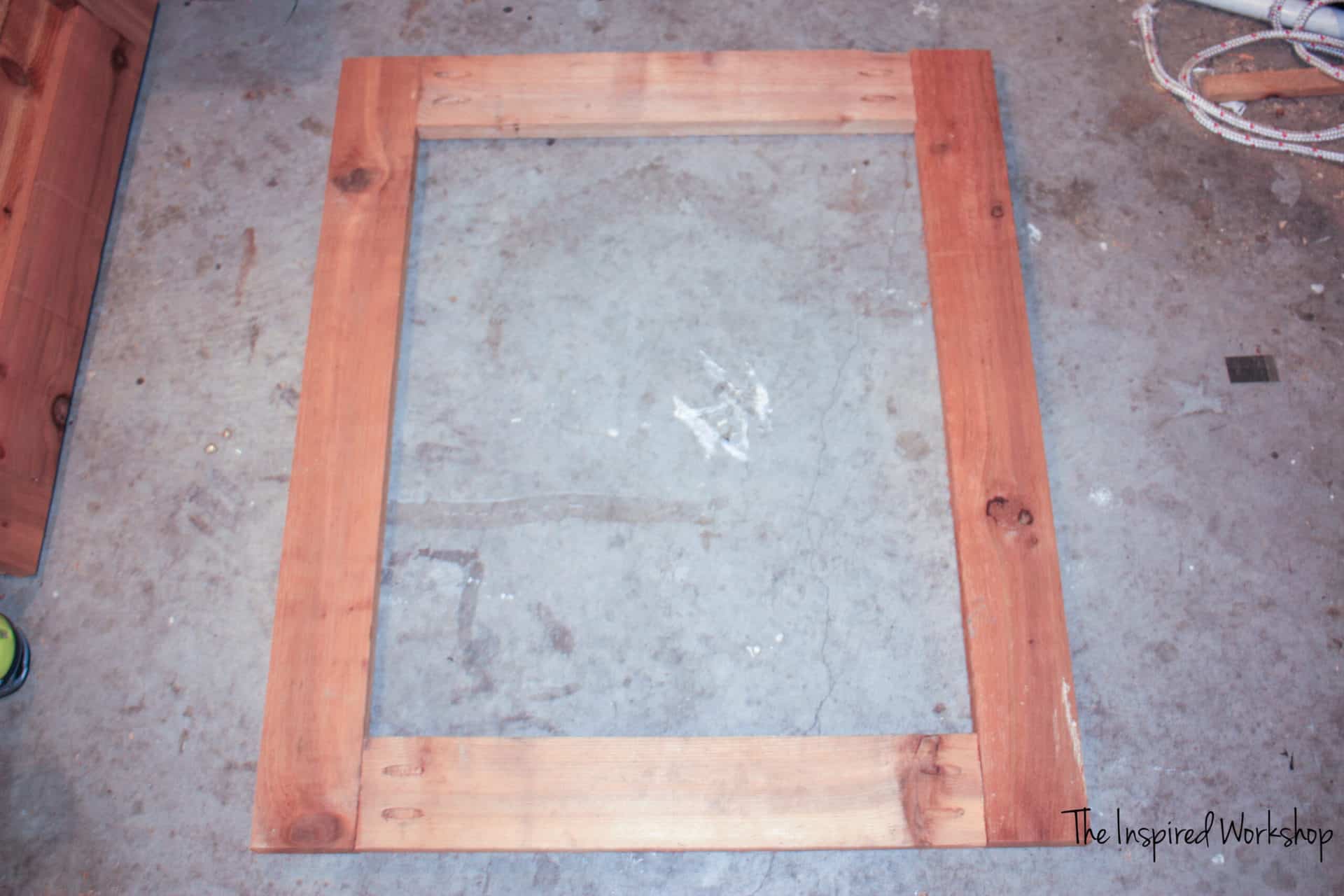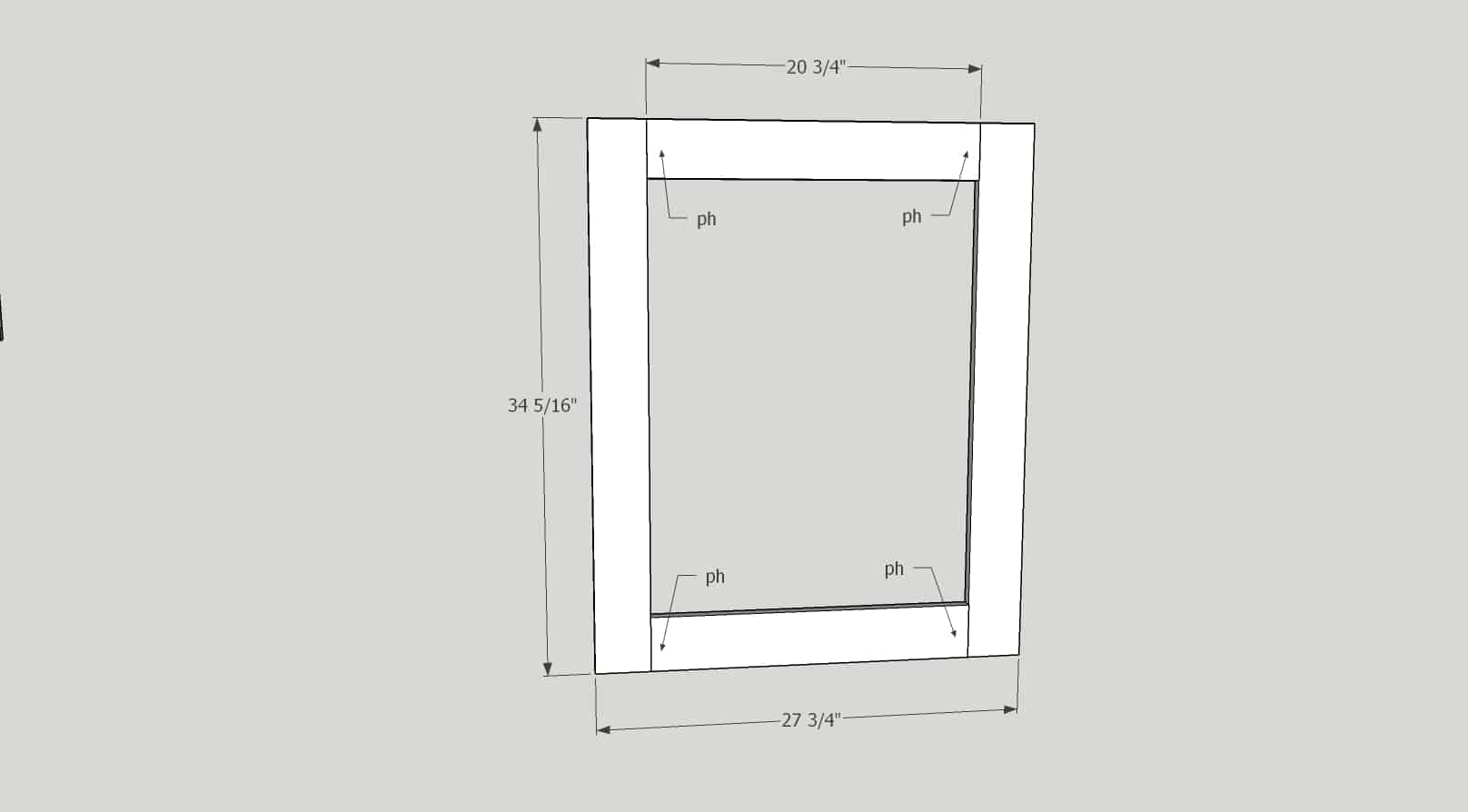 Next, make sure and use glue, but then just screw the 1×6 fence pickets cut @ 27 3/4″ to the back of the 1×4 frame. They will cover the 1×4 frame and be flush with the edges. The screws I used are gold and the wafer head makes them look decorative so I don't mind seeing them!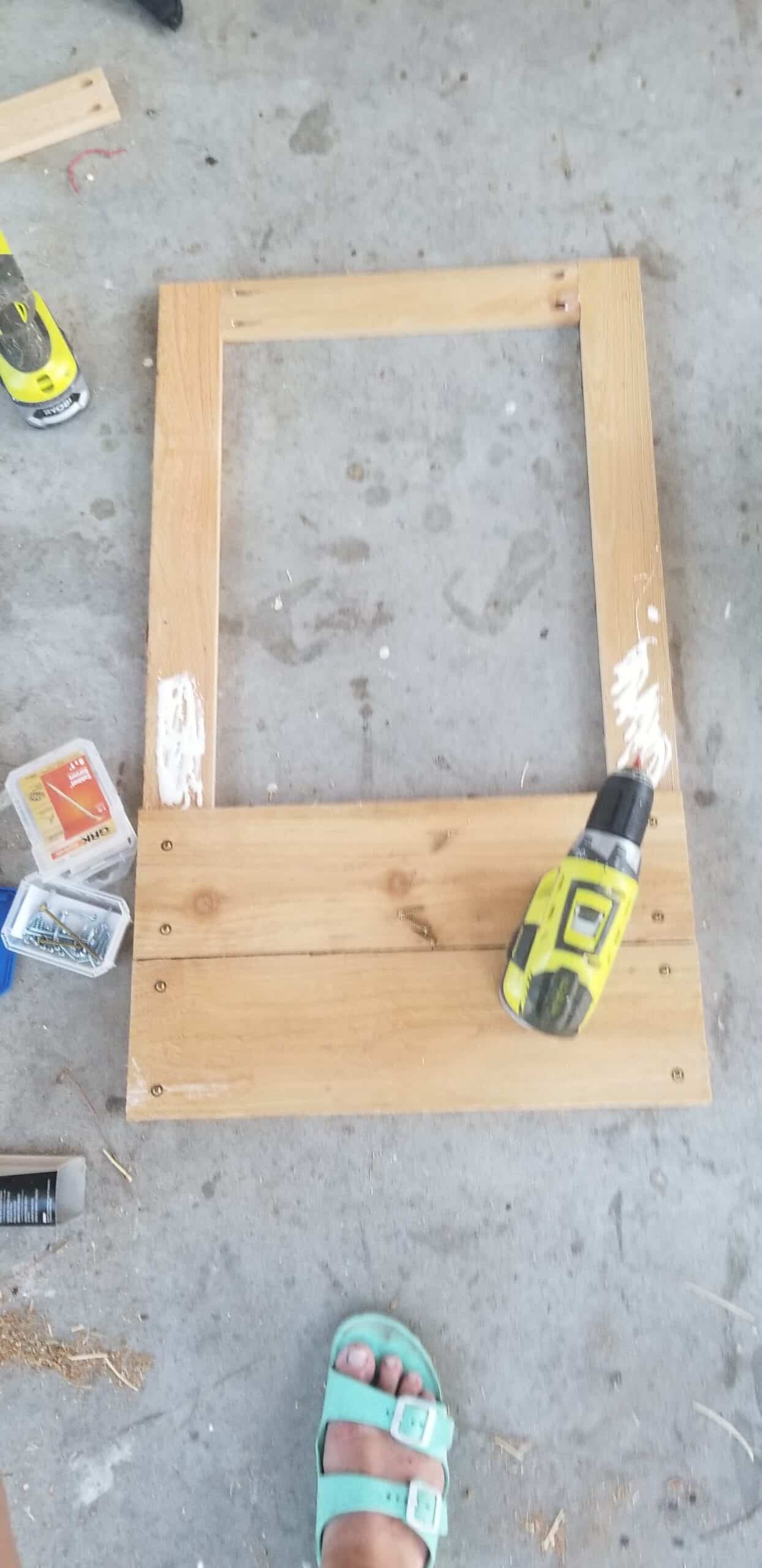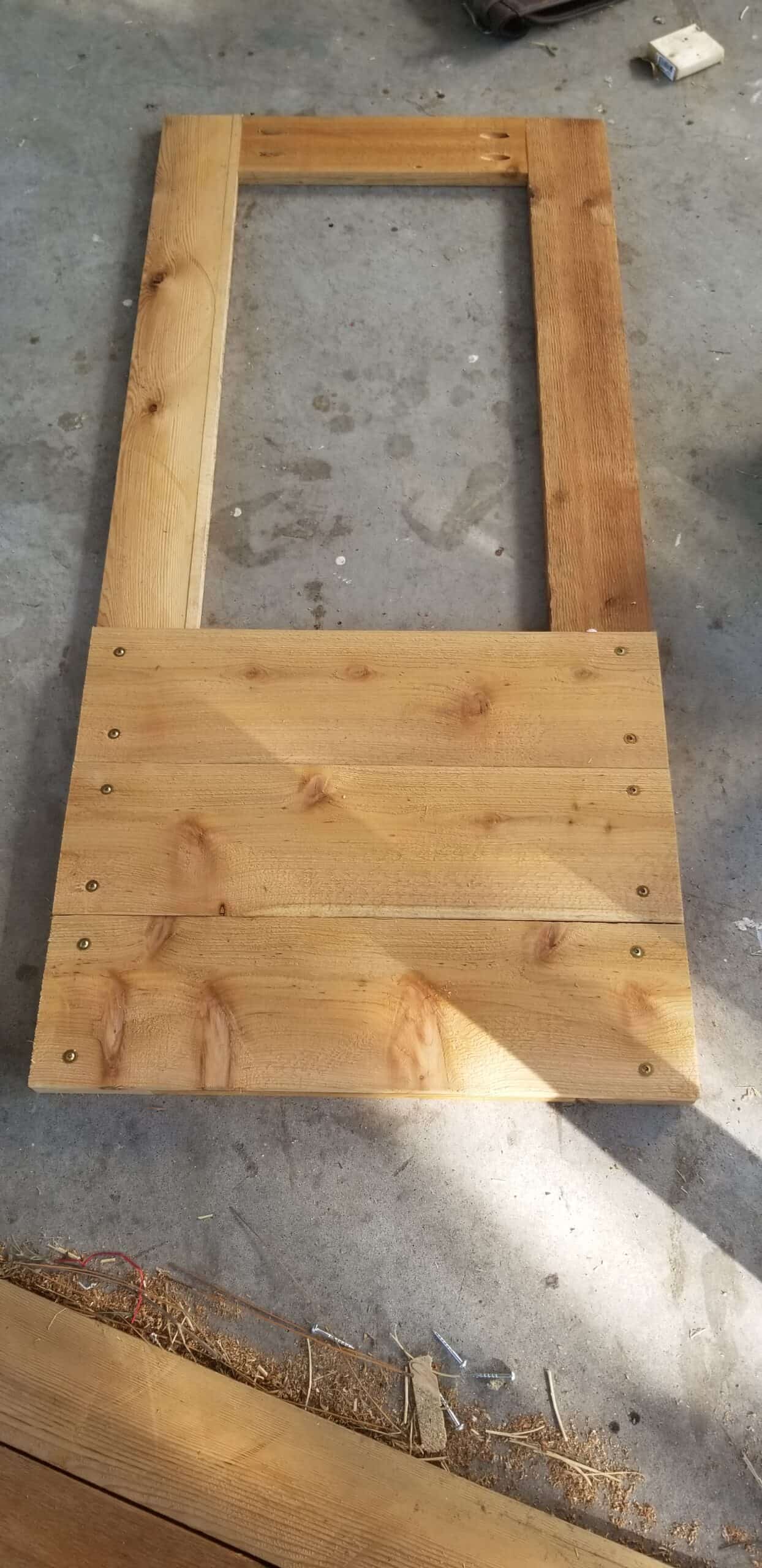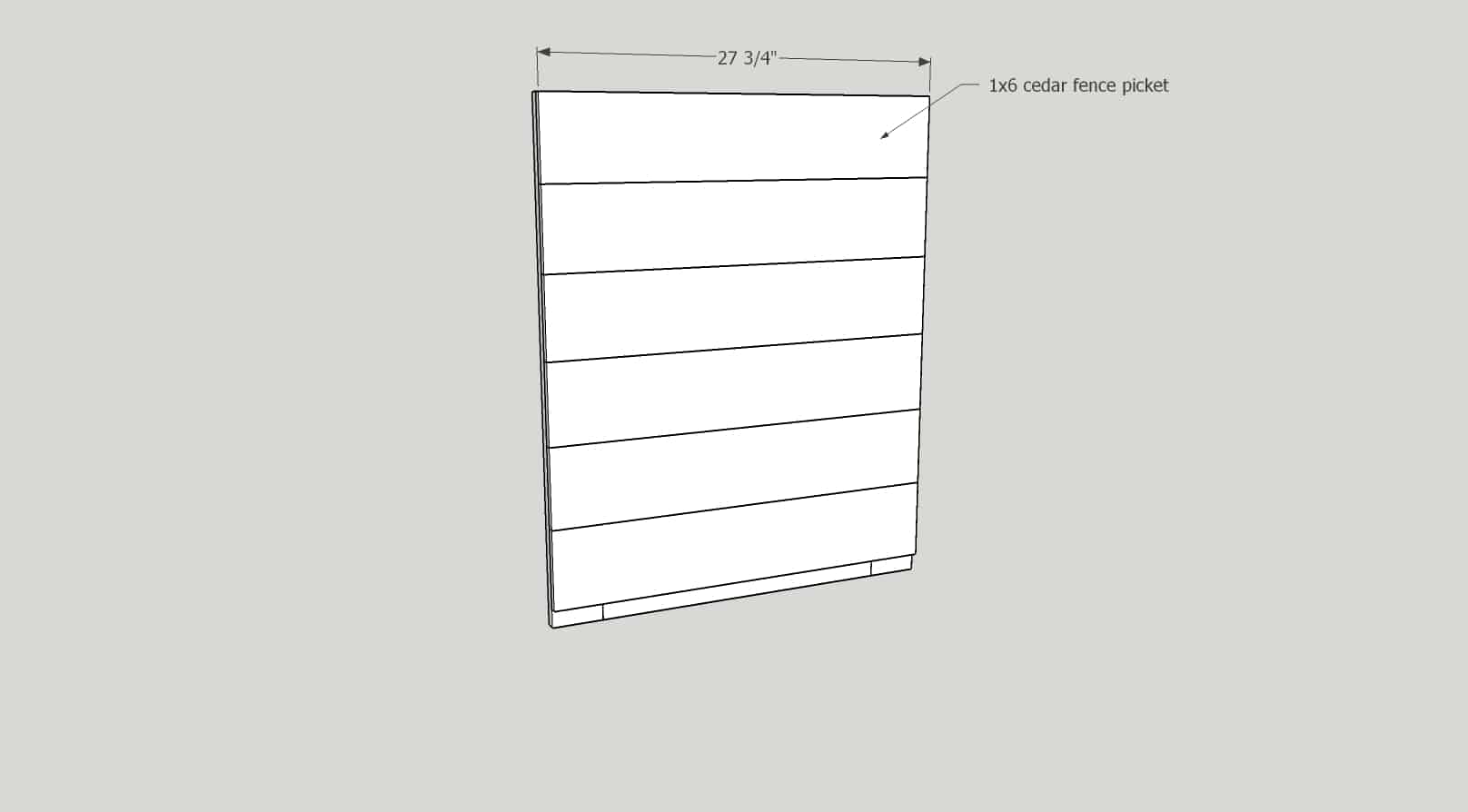 Yes, I left that space at the bottom and flipped it when I built the second one so that it would be at the top. You can easily rip down a piece of fence picket to fill that in, but I wasn't worried about it and I have actually yet to even see it when I've gone in and out of the coop!
Add the hinges and latches!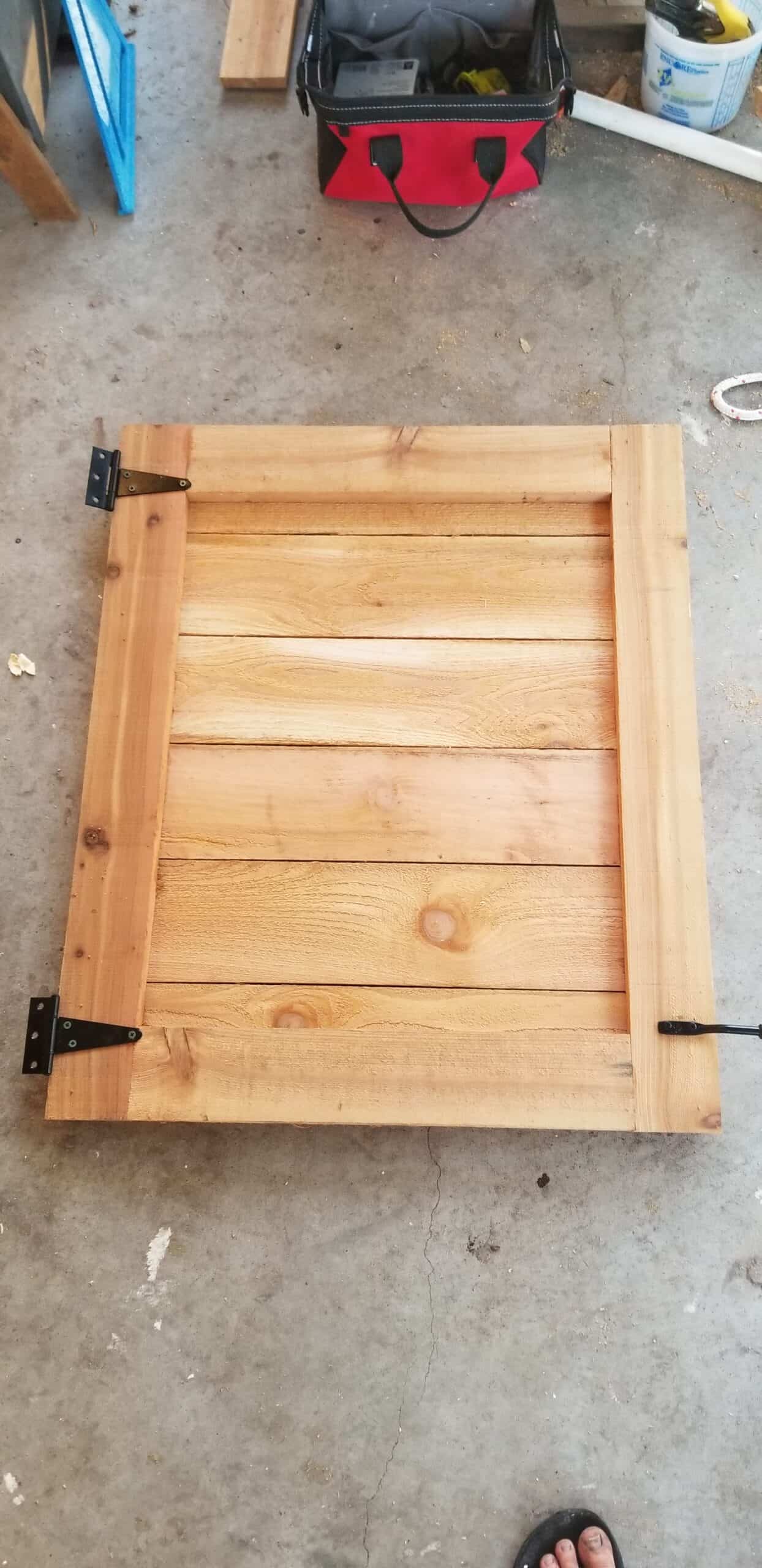 Then hang the doors!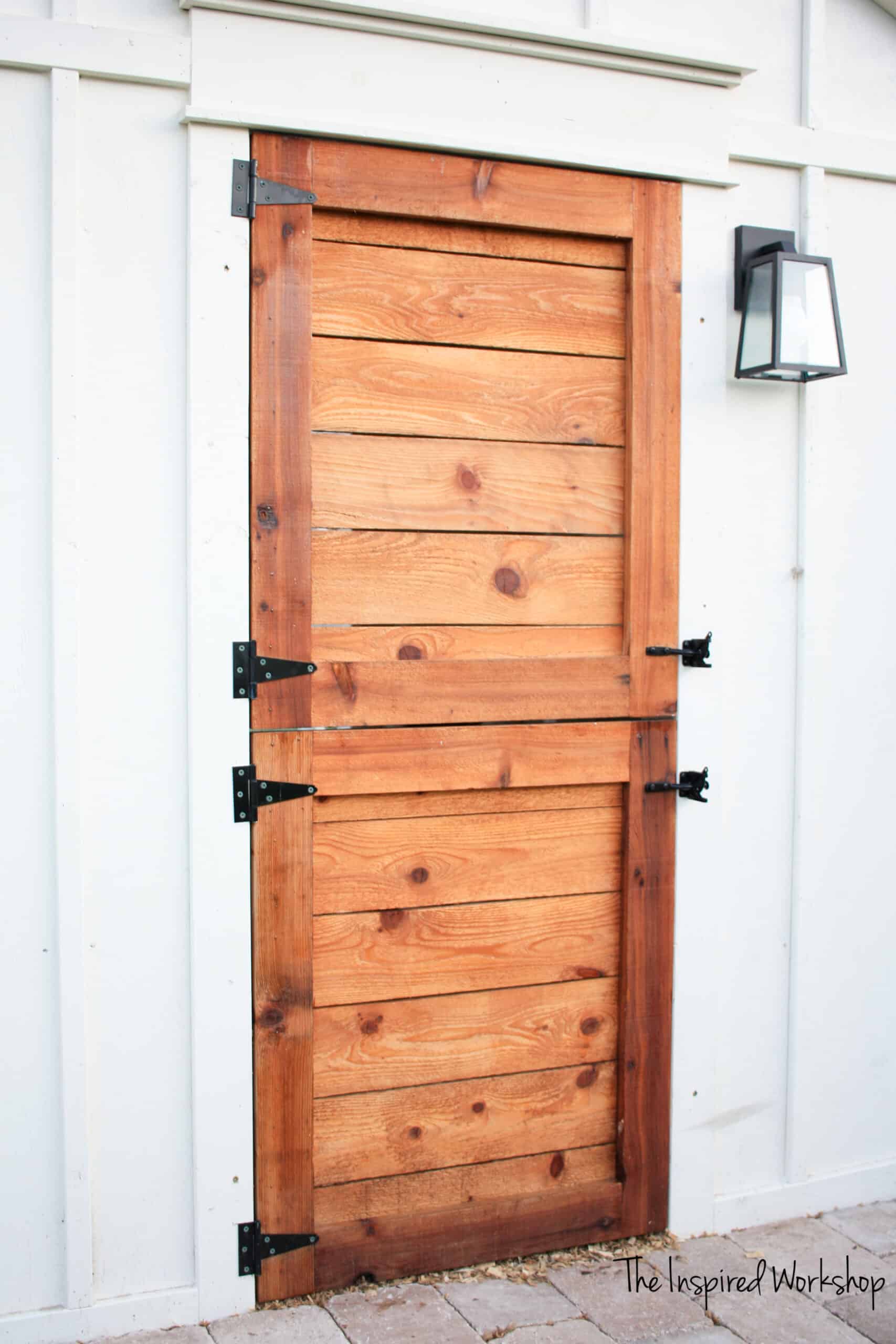 Thank you so much for stopping by! Hope you have a good one!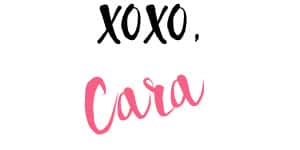 Wanna save this for later? PIN it!