OhMaGoshhhhh!!!! I am SOOOOO excited for this post today!! I have teamed up with Kreg tool company to bring you today's post and giveaway!!! I built this beautiful wine riddling rack and Kreg is shipping it to one of you!!! Happy Mother's Day right!!! I really want to keep it…but it will be really fun to let one of you have it!! So, without further ado, lay your eyes on this baby!!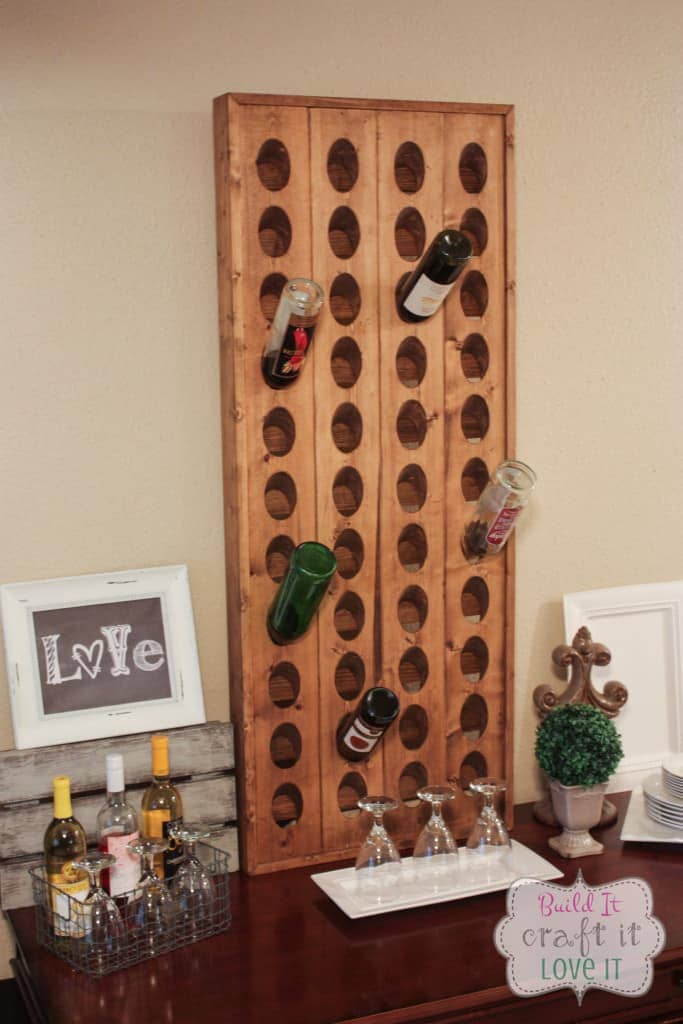 And it's really a win win because if you don't happen to win it…I am still offering a full tutorial to guide you through making your own!! Woohoo!! I'm beyond excited!! And we have made it SUPER easy to enter to win this thing! To enter all you have to do is choose what you want to do: sign up for email notification of new blog posts, follow me on Instagram @buildcraftlove and/or Kreg on Instagram @kregjig, like me on Facebook, comment on this post in the comments section down below, your choice…do them all or just one! If you want even more entries…for everyone you tag on Instagram or in the comments of this post on Facebook, I will give you an extra entry!! No limits!! If you already follow me or Kreg that gains you an entry if you comment or tag yourself!
[Read more…] about Wine Riddling Rack and Mother's Day Giveaway!!!